Get expert mortgage advice from YesCanDo Money, a highly rated FREE mortgage broker Gosport. Our FCA approved mortgage brokers offer a free financial advice service in Gosport, Hampshire as well as covering the whole of England. Get access to the best mortgage rates and deals. We do it all for you whilst supporting you throughout.
YesCanDo: Mortgage advisers Gosport
Read our helpful remortgage, first time buyer, moving home and buy to let mortgage advice and information guides on our website. Following this get in touch with our mortgage advisers Gosport for advice and support via the phone, email or even WhatsApp.
We research, advise and submit the whole mortgage application!
Here at YesCanDo money, we give honest, straight forward, easy to understand financial advice into the finance market. We are a no-fee independent mortgage broker covering Gosport and the south coast of England UK. We search the whole mortgage market to find the best mortgage rates available to you. We also take care of all the administration for mortgages and life cover applications as well as liaise with Gosport estate agents, mortgage lenders and Gosport solicitors to make sure the process is as smooth and hassle-free for you as possible.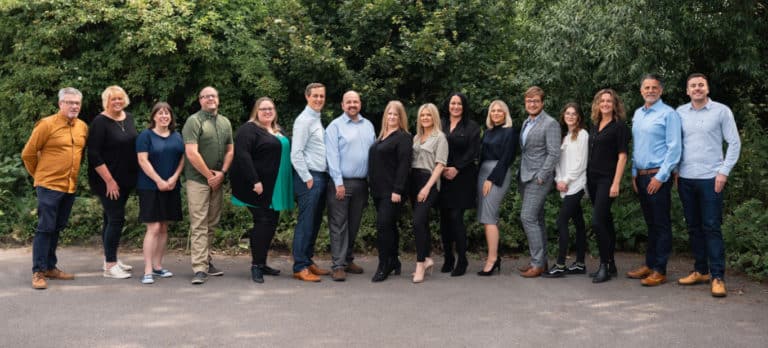 We take the time to get to know you and your personal circumstances so that we can provide you with sound financial solutions for your mortgage, life cover and everything financial in between. Being a small, experienced team of mortgage advisers means that you will always know who you are talking to and that we can really get to know you.
SPEAK TO A MORTGAGE ADVISOR
FREE ADVICE VIA PHONE, VIDEO CALL, EMAIL & WhatsApp
Let us know what the best time is for us to call you. We will get one of our mortgage advisors will be in touch to talk through your situation and available options. Let us know what the best time is for us to call you. We will get one of our mortgage advisors will be in touch to talk through your situation and available options.
Fee Free Gosport Mortgage Brokers and Mortgage Advisor
We are an FCA approved mortgage broker with a team or CeMAP qualified mortgage advisers and protection advisers. We offer advice into the finance market and a range of mortgages, insurance, and property services in Gosport and the UK.
Whether you are a first time buyer looking to become a property owner or you are looking to step up the property ladder or remortgage we can help. Our aim is to help people in Gosport achieve their best mortgage service and rates.
In today's chaotic world, isn't it great to have all of your financial services in one place and with a company who is friendly, on your side and really looks after you?
Here at YesCanDo Money, we are independent mortgage advisers, which means we search the entire mortgage market for the best mortgages suited to your circumstances.
We have a range of mortgage services and offers available.
Why choose us for your mortgages in Gosport UK?
Our Hampshire based mortgage brokers hold an expert mortgage adviser team. An advisor from our team will provide you with very helpful mortgage advice and information. They will take the time to get to know you and your personal circumstances so we can provide sound financial information, advice and solutions for your mortgage, life cover and everything financial in between. We ensure that you always fully understand all of your available options and that you NEVER pay more than you need too.
Our highly rated independent mortgage service has access to the whole of the mortgage market. This means we are able to consider every mortgage available to you and provide you with your best mortgages available.
Remember, our independent mortgage brokers near Gosport charge NO FEE for our highly rated mortgage service.
We're smart, we're hard-working, we're easy to talk to and we love a challenge. Being mortgage brokers that really care, we make sure our mortgage advisers are CeMAP qualified. This means our team can research the whole of the market and find a mortgage that best suits you and your situation.
Our team of financial advisers offer FREE financial advice and a NO FEE independent mortgage service to everyone in and around Gosport. We offer meetings both at our offices in Havant as well as home appointments in Gosport. We also offer video call meetings when a physical meeting is not an option.
Offering amazing no fee mortgage advice – look at offer hundreds of 5-star reviews.
We have access to the whole of the mortgage market which includes all high street lenders such as Barclays, Santander, NatWest, and Nationwide etc. Our broker will assign you a local mortgage advisor that will take time to get to know you and your situation; this is vital in helping us find the right mortgage for you. We look at the overall value of mortgages which includes the mortgage rate and the deals that come with it.
No matter how many times you have moved in the past, buying and selling your house is well known to be one of the most stressful experiences in life…unless you use YesCanDo to help you that is 😉
We take care of every aspect of getting the best mortgage and the buying and selling services for you. We will introduce you to YesCanDo Property who will go through the whole of the sale process with you, value your property and discuss how the property market is behaving.
YesCanDo Property has a lot of experience selling properties in Gosport, Fareham and most of South Hampshire. Once we have an idea of how much your property is worth we will go through all of the financial figures with you. This will be to make sure you have accounted for moving costs, solicitor's fees and everything in between. We will complete and submit your mortgage, recommend a proactive and reliable solicitor, liaise with estate agents and generally ensure your house move goes through with the minimal amount of fuss and hassle possible.
Each and every step of the way we will keep you and your solicitor updated and informed on the progress of your mortgage. We understand how frustrating and time consuming it is chasing all the relevant parties, so we take this stress and worry off your shoulders so all you need to do is start packing!
Yes, we provide mortgage advice in Gosport and across the UK but that is just the tip of the iceberg that is our very helpful range of property based services.
As a first time buyer, buying your first home can be a daunting experience. YesCanDo money are local mortgage brokers that hold a wealth of knowledge and experience to help you buy the perfect first home for you. We are mortgage brokers that host a team of local advisers that are expert mortgage finders. We provide you with advice and help find a mortgage that suits your needs. We even work closely with a panel of solicitors that we will recommend to you. We are here provide you with advice, information and we will be with you every step of the mortgage and property buying process.
Our mortgage brokers are made up of a large team ready and available to support you. You will have your very own personal Mortgage Advisor to 'hold your hand'. They will provide you with very helpful advice and aim to answer any questions you may have to guide you through the whole property buying process.
Once you have had an offer accepted on your new home, one of our mortgage advisers will complete your mortgage application for you. After the application is submitted the mortgage advisor will keep you and your solicitor updated every step of the way, taking all the stress and worry off you!
So that your application is processed quickly and efficiently, we will regularly chase the mortgage lender for updates as well as keep on top of estate agents and solicitors to make sure that your purchase completes smoothly and as quickly as possible.
We will also arrange the necessary insurances to ensure that you are adequately protected. These would include life cover/life insurance (is life insurance worth it?), home insurance and a will. Once these are up and running you will be ready to exchange contracts which is the day it's all official, you will soon be a homeowner!
Our work for you doesn't stop there – once your mortgage deal comes to an end, we will contact you to arrange a financial review. This is where we find you another mortgage deal (remortgage) and check all related insurance policies to make sure you still have the most competitive policy.
Give the office a call for the most up to date information on deposits, gifted deposits, mortgages deals for first time buyers and interest rates. Don't forget to ask about our great referral scheme.
There are usually two reasons to arrange a remortgage, to save money or to raise money (sometimes we can even arrange both!) If your current mortgage deal comes to an end shortly or within the next 6 months, then call us to find out what your next mortgage could be.
Did you know you can remortgage for FREE!? < find out here.
If you are worried about your mortgage payments increasing, would like to reduce the term of your mortgage, take advantage of the low-interest rates or just want the security of knowing that your mortgage payments will be for a fixed period of time, we can calm your fears and work out the best course of action for you.
Maybe you would like to raise some money to carry out home improvements or to repay some debt. Give us an idea of how much you need and we can tell you the maximum you could borrow and how your monthly mortgage payments would be affected.
If you are wondering if there a mortgage broker near me in Gosport that cares – look no further!
As with all of our mortgages, we take care of all the details for you with support from one of our amazing local mortgage advisors. We do everything from being the perfect mortgage finders to submitting the mortgage application and even helping you complete the solicitor's paperwork ready for completion. We keep in contact with you every step of the way, letting you know the progress of your remortgage. We will also review your current life cover/life assurance policies to ensure that they are up to date and adequate in line with your new mortgage.
Buying a property or renting your old one out.
Are you thinking of taking advantage of the low house prices and buying a property to let out?
Maybe you are thinking of buying a new home and renting out your old one?
You will be given a dedicated mortgage advisor from our fantastic team who will help and guide you with everything from mortgages, the rental income required by the mortgage lender to recommending a solicitor and arranging specialist landlords buildings insurance. Our mortgage brokers and property specialists know the recipe for a successful buy to let. We always strive to provide information and advice to help guide you to save money and make your buy to let an overall profitable investment.
YesCanDo Property will be on hand to offer advice on the sorts of properties that attract the highest rental income, the tenancy agreements and the best potential properties to view. They also offer a fully managed letting service for one of the lowest rates in the market. They will take all the work out of being a landlord and once a month pays you the rent.
All of our Buy To Let services are accompanied by the YesCanDo attitude along with our friendly, honest, reliable financial advice to all home buyers. You can rely on YesCanDo, who have plenty of first-hand experience in looking after landlords and letting properties in Gosport, to give you clear and straight forward advice.
Mortgage Broker Gosport:
Our Mortgage Advisors Frequently Asked Questions
Read the YesCanDo Money Blog for Free Financial Advice
Our customer reviews make us blush 😊
We have many happy customers from across the majority of the UK. Take a moment to read our customer reviews below or alternatively visit our reviews page. We have thousands of reviews across our Google, Facebook, and Trustpilot pages.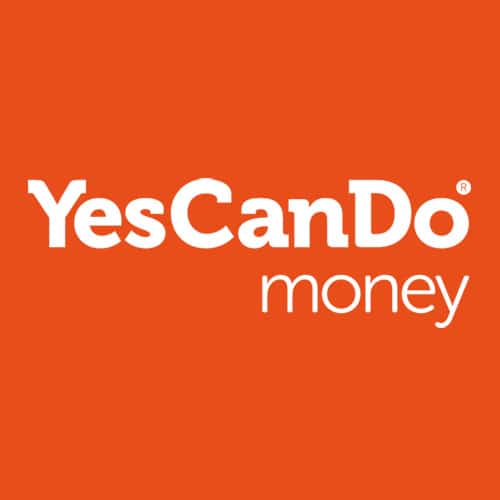 Expert Mortgage Advice Across Hampshire
We provide mortgage advice across the South Coast. If you are local to the area and would like to talk to a specialist advisor please contact us.