Fee Free Mortgage Service | Expert Advice | We Do Everything For You
Fee Free Portsmouth Mortgage Broker
We Do It All For You, Fee-Free Including:
Our Fee-Free Mortgage Services
Getting a mortgage made easy
Fee-Free Mortgage Advisor Portsmouth
Where can I find a mortgage broker near me?
YesCanDo Money is an FCA-approved mortgage broker helping the people of Portsmouth achieve the best rates on a mortgage deal. After getting in touch with our team, an appointed mortgage advisor will search the entire mortgage market on your behalf to make sure you get expert mortgage advice and the right mortgage for your needs.

Whether you're a first-time buyer looking to get on the property ladder, a home mover looking for a great deal on your next mortgage, or a homeowner looking to remortgage for equity release or better interest rates, we are here for you. We can also help you if you're a landlord looking for right mortgage advice on loans for rental properties.

Interested? Give us a call if so and tell us about your specific needs. And as all of our services are FEE FREE, there will be no cost to you if you choose us as your Portsmouth mortgage brokers.
How to find a mortgage brokers in Portsmouth
with help from YesCanDo
We research, advise, guide and submit the whole application for you!

We really do make getting a mortgage seem easy.
YesCanDo Mortgage Process
GETTING A MORTGAGE MADE EASY
As an independent mortgage broker near Portsmouth, we are perfectly placed to help you get your next mortgage. We will search the whole market to find you the best deals and we will advise you on which particular deal is right for your personal circumstances. After finding you a mortgage, we will sort out the application for the mortgage too. We will then liaise with your lender, solicitor, and estate agent, to make sure that all of your needs are met during the mortgage process.

Of course, some people find it easier to get a mortgage than others. If you have bad credit or unusual employment circumstances, it might be that you have been turned down for a mortgage in the past. Fear not, however, as our mortgage advisers have worked with clients in all kinds of circumstances, so if you have struggled to get a mortgage, we are here to help.
Mortgages In Portsmouth
To learn more about getting a mortgage in Portsmouth, speak to a mortgage adviser at YesCanDo today. We will advise you on all of your mortgage options and will point you towards the right mortgage for your particular needs.
Mortgage Rates In Portsmouth
These depend on the Bank of England base rate, your affordability rating, and the type of mortgage you are looking for. Speak to a mortgage adviser at YesCanDo Money for advice on current rates and how you may be able to make savings on your next mortgage.
Property Prices In Portsmouth
The price of a property in Portsmouth will depend on the type of property you choose and the neighbourhood that you decide to move into.
The table below indicates the average property prices in Portsmouth.
| Property Type | Average Property Price | Monthly Mortgage Repayment * |
| --- | --- | --- |
| Flat/Apartment in Portsmouth | £199,856 | £765.02 a month* |
| Terraced House in Portsmouth | £327,898 | £1,255.15 a month* |
| Semi-Detached House in Portsmouth | £388,293 | £1,486.33 a month* |
| Detached House in Portsmouth | £624,158 | £2,380.97 a month* |
Highly Rated Mortgage Broker in Portsmouth
We are a highly rated mortgage broker in Portsmouth - Rated 5 on TrustPilot
As a warm and caring mortgage broker in Portsmouth, we want all our clients to benefit from a great experience when they decide to use our services. Thankfully, the response to our work has been overwhelmingly positive and you can check out our customer reviews for evidence of the good things people are saying about us.
Our customer reviews make us blush 😊
We have many happy customers from across the majority of the UK. Take a moment to read our customer reviews below or alternatively visit our reviews page. We have thousands of reviews across our Google, Facebook, and Trustpilot pages.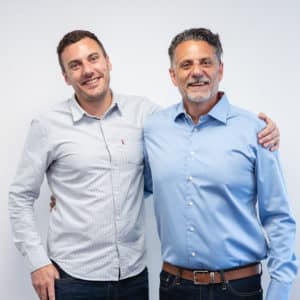 Our expert mortgage advisers help you to achieve your best mortgage.
If you're looking for the best deal on a mortgage, speak to a trusted mortgage adviser today. We are experts in all that we do and can point you towards the lender that is better suited to your particular needs.
Meet Our Mortgage Team
We're smart, we're hard-working, and we're committed to helping you, no matter where you are on your mortgage journey. As we are local to Portsmouth, we have an understanding of the lenders and house prices in the area and have the experience necessary to make sure you get a mortgage that is right for your situation.

Get in touch with our team today to learn more and benefit from the services of a highly-rated, passionate, and qualified mortgage adviser.

Read our mortgage, insurance and property help guides.
Living in Portsmouth
Are you looking to buy a property in Portsmouth or thinking of moving there?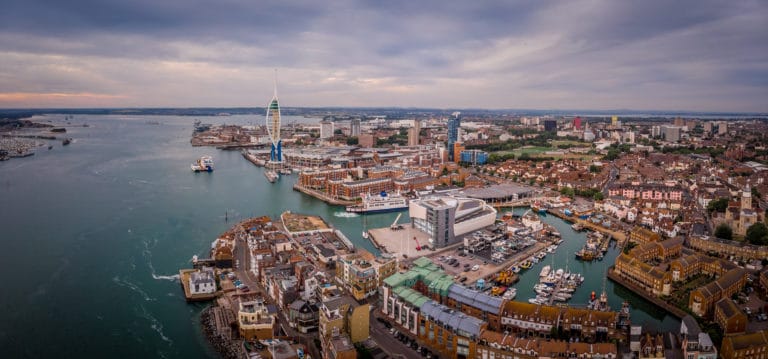 Whether you're looking to live near the sea, have access to plentiful job opportunities, or simply want to be part of the hustle and bustle of one of the busiest cities in the UK, Portsmouth has a lot to offer.
The big question, of course, is where should you live? This mostly depends on your budget, as you will need to factor in your finances when deciding which area of Portsmouth to move to.
The average price for a property in Portsmouth is £265,299, according to Rightmove, which is certainly cheaper than somewhere like London, where the average house price is £667,000.
In terms of the cheaper areas to live, neighbourhoods in the PO2 district, including Stamshaw, Tipner, and North End are popular locations. You are looking at average prices of around £210,000 in these places although you can expect to pay more for a detached house than a terraced property.
Of course, there is more to consider than price. Certain areas in Portsmouth are more popular than others, due to a range of different factors. Those looking to live within a bustling seaside area might consider Southsea or old Portsmouth for example, whereas those wanting to live within a quiet area might choose to move to the peaceful residential suburb of Copnor.
It's wise to do your research but within your decision-making, talk to a mortgage adviser at YesCanDo for advice on property prices and mortgage affordability.
YesCanDo Money HQ Address:
24/22 South, Building 4000 Langstone Park, Langstone Rd, Havant PO9 1SA