Fee Free Mortgage Service | Expert Advice | We Do Everything For You
The Preferred Liverpool Mortgage Broker
We Do It All For You, Fee-Free Including:
Our Fee-Free Mortgage Services
Getting a mortgage made easy
Get a great Liverpool remortgage deal
Remortgaging is a great idea if you want to raise money for home improvements, are interested in debt consolidation, or simply want to lower your monthly payments. One of our talented mortgage advisors will find you a remortgage deal that is right for your specific needs.
First Home In Liverpool
If you are looking to get your first mortgage, we can make the whole process easier for you. We will explain all of your mortgage options to you, give you straightforward advice that you can understand, and give you all the practical support you need as you make your first step onto the property ladder.
Free mortgage advice for Liverpool home movers
The moving process can be very stressful but when it comes to getting a mortgage, you will have one less thing to cause you bother. Our experienced mortgage advisors will get you a great new mortgage and submit the mortgage for you and do everything mortgage-related for you.
Buy to let mortgages for Liverpool landlords
We can get you a great deal on a buy-to-let mortgage, so if you're looking to make money from property investment, we are here for you. We have years of experience helping landlords throughout the UK and have access to those online and high street lenders that are more likely to understand your specific set of mortgage needs.
Fee-Free Liverpool Mortgage Advisor
Where can I find mortgage advisors near me?
If you are looking for a mortgage broker in Liverpool to give you impartial mortgage advice, look no further than our brilliant team. Not only will we find you the best mortgage rates on the market but we will also help you with your mortgage application, liaise with your lender, estate agent, and other relevant parties, and give you solid financial advice too.

Whether you're a first-time buyer, seasoned home mover, landlord, or somebody looking to remortgage, we can provide the mortgage advice and customer services that you are looking for. We are a mortgage broker that won't charge you a fee, you are guaranteed to make savings straight away.
How to get a mortgage in Liverpool
with help from YesCanDo
We research, advise, guide and submit the whole application for you!

We really do make getting a mortgage seem easy.
What YesCanDo Money Offers
Mortgages In Liverpool
If you're considering a move to the city, speak to a mortgage advisor to learn more about the range of loan products that are currently available.
Great Mortgage Deal and Mortgage Rates In Liverpool
Mortgage rates depend on the Bank of England base rate, your affordability rating, and the type of property you are considering in Liverpool. Your appointed mortgage advisor will explain more about these to you and will do everything in their power to give you access to the most affordable interest rate for your situation.
Property Prices In Liverpool
The price of a property in Liverpool will depend on the type of property you choose and the neighbourhood you decide to move into. The table below indicates the average property prices in Liverpool.
| Property Type | Average Property Price | Monthly Mortgage Repayment * |
| --- | --- | --- |
| Flat/Apartment in Liverpool | £156,565 | £632.14 a month* |
| Terraced House in Liverpool | £167,844 | £677.68 a month* |
| Semi-Detached House in Liverpool | £251,824 | £1,016.75 a month* |
| Detached House in Liverpool | £456,253 | £1,842.15 a month* |
Highly Rated Mortgage Brokers Liverpool
We are a highly rated mortgage broker - Rated 5 on TrustPilot
As a mortgage broker we have an extensive range of mortgage and financial services, an unparalleled dedication to excellent customer service, access to most of the UK's top mortgage lenders, and a talented team that is dedicated to making sure you get a great mortgage offer, we think we should be your number one choice if you're currently looking for mortgage brokers. Our customers rate us highly and we think you'll want to rate us highly too.
Our customer reviews make us blush 😊
We have many happy customers from across the majority of the UK. Take a moment to read our customer reviews below or alternatively visit our reviews page. We have thousands of reviews across our Google, Facebook, and Trustpilot pages.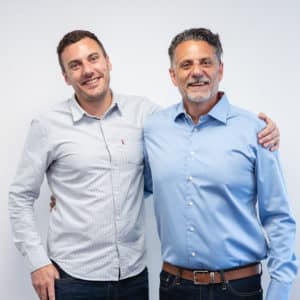 Our expert mortgage advisers help you to achieve your best mortgage.
If you're looking for an attractively priced mortgage offer, get in touch with our team. Your appointed mortgage advisor will help you achieve this goal as they have the ability to access the best deals currently available.
Meet Our Mortgage Team
For mortgage advice that you can trust, and support that will make your life easier, get in touch with our mortgage team. As a mortgage broker, we are Ce-Map qualified, highly experienced, and authorised and regulated by the Financial Conduct Authority, you can be assured that we will do all we can to get you an affordably priced mortgage offer. We're also a great bunch of people to be around, so not only will you benefit from our expert help but you will have a great experience when you get to know us too.

Read our mortgage, insurance and property help guides.
Living in Liverpool
Are you looking to buy a property in Liverpool or thinking of moving there?
Liverpool is one of the most famous cities in the UK. It's home to two of England's most popular football teams. It was the birthplace of the Beatles. And it contain many famous landmarks, such as the Royal Albert Dock, the Liver Building, and the legendary Cavern Club.
Liverpudlians are renowned for their friendliness so when it comes to community spirit, you will get it in spades here. There are shopping opportunities aplenty, a wealth of leisure opportunities, and excellent transport routes that will connect you to places both within and outside of the city.
The biggest question people in the city will be asking you is… Are you a red or a blue? This is to find out your football allegiances (we are assuming it's okay to tell them you're not a football supporter too).
But the biggest question you'll be asking is…Where should I live?
Property prices are rising but they are still a lot cheaper than in some other major UK cities. If you're looking for somewhere affordable, Anfield is a good choice, as the average price of a property here is around £103,577 according to Rightmove. You'll also be ideally placed if you want to live closer to the area's famous football club.
If you want to live within the city centre, properties average at £180,890. Just north of here is Crosby which is popular with families due to the local parks and some excellent schools. Prices here average at £272,191 according to recent online figures.
Another popular place to live is Aigburth, which sits alongside the River Mersey. People move here as it has a country village-type feel although, like Crosby, it is one of the more expensive places to live in the city. Properties average at £252,755 in this area of Liverpool.
But wherever you decide to move to, get in touch with us if you need mortgage advice. We will make sure you get the lowest possible interest rate on a mortgage, so give us a call today if you would like to learn more.