Fee Free Mortgage Service | Expert Advice | We Do Everything For You
Fee-Free Mortgage Advisor Bristol
We Do It All For You, Fee-Free Including:
Our Fee-Free Mortgage Services
Getting a mortgage made easy

Benefit from a great new deal
If you're looking to remortgage for a better deal, debt consolidation, or to raise money for home improvements, our team of independent mortgage advisors are here to help. As a whole of market mortgage broker, we can access every deal available on the market, so no matter your reason for remortgaging, you can benefit from the first-class service that we can offer you.

Get your feet on the property ladder
If you're looking to get your feet on the property ladder, don't settle on a mortgage that could prove far too costly for you. Saving money is key when you're a first-time buyer and at YesCanDo, we can access those mortgages that won't damage your finances through high-interest rates. Contact us for mortgage advice you can trust and benefit from the support we can give you as you start out on your home buying journey.

Get a great new mortgage
House moves are often stressful but where your mortgage is concerned, we can make life easier for you. We can access the best deals on the market so you won't have to spend time visiting high street lenders to secure an attractive mortgage offer.

Buy to let mortgages for landlords
Our team of mortgage brokers have years of experience supporting landlords throughout the country. You are in safe hands when you use our services for your buy to let mortgage in Bristol. We will search the entire mortgage market for the lowest rates of interest so you can make more of a profit from your property portfolio.
Fee-Free Independent Mortgage Broker Bristol
Where can I find mortgage advisers near me?
If you're looking for independent mortgage brokers in Bristol, your journey can end here. We cover all locations within and around Bristol and have many years of experience working with customers in these areas. We are here to find you the perfect mortgage deal, whether you're a first-time buyer, seasoned home mover, a landlord, or somebody looking to remortgage onto a better deal. Contact us today for free mortgage advice and gain access to the very best deals on the mortgage market.
How to get a mortgage in Bristol
with help from YesCanDo
We research, advise, guide and submit the whole application for you!

We really do make getting a mortgage seem easy.
What YesCanDo Money Offers
Mortgages In Bristol
As an independent mortgage broker in Bristol, authorised and regulated by the financial conduct authority, you can benefit from the fantastic service we can provide for you. We have an understanding of all property types in Bristol and the typical rates attached to them, so talk to our team to secure the best deals.
Mortgage Rates In Bristol
Mortgage rates in Bristol depend on the Bank of England base rate, your affordability rating, and the type of property you are considering. To gain access to the best mortgages, get in touch with our team of mortgage advisors. As a leading broker within the mortgage industry, we are perfectly positioned to find the right mortgage for you.
| Property Type | Average Property Price | Monthly Mortgage Repayment * |
| --- | --- | --- |
| Flat/Apartment in Bristol | £296,089 | £1,040.90 a month* |
| Terraced House in Bristol | £414,319 | £1,456.53 a month* |
| Semi-Detached House in Bristol | £434,363 | £1,526.99 a month* |
| Detached House in Bristol | £636,662 | £2,238.17 a month* |
Mortgage Broker Reviews
We are a highly rated mortgage broker in Bristol - Rated 5 on TrustPilot
Our customers love us for our qualified and professional advice, our commitment to excellent customer service, and the very best mortgages that we secure for them. We're sure you'll love what we do too!
Our customer reviews make us blush 😊
We have many happy customers from across the majority of the UK. Take a moment to read our customer reviews below or alternatively visit our reviews page. We have thousands of reviews across our Google, Facebook, and Trustpilot pages.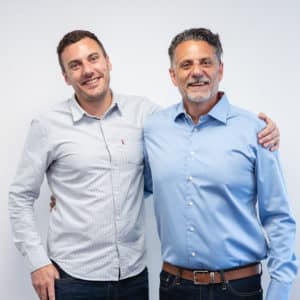 Our expert mortgage advisers help you to achieve your best mortgage.
Let us know what the best time is for us to call you. We will get one of our mortgage advisors will be in touch to talk through your situation and available options.
Meet Our Mortgage Team
Our team of mortgage advisers is here to help you get the very best Bristol mortgage. We are highly knowledgeable, highly skilled, and highly committed to helping you on your mortgage journey. We are here to make the whole mortgage process as stress-free as possible, so come and meet us and find out more about what we can do for you.

Expert Mortgage Advisor in Bristol
When looking for a Bristol mortgage, you need advice and support that you can rely on. Whether you're a home buyer or somebody looking to replace your existing mortgage with a better deal, we can offer advice and support that is tailored to your mortgage needs.
Read our mortgage, insurance and property help guides.
Living In Bristol
Are you looking to buy a property in Bristol or thinking of moving there?
If you're looking for properties in the southwest of England, there are many reasons why you might consider Bristol.
For one thing, you have an excellent mix of city and country life. You can benefit from all the advantages of city living, with great shopping opportunities, amazing nightlife, and a large number of employment opportunities due to the high business growth in the city. And you can benefit from easy access to the country, most notably the Cotswolds which is only a short distance away. Beach lovers are also catered for as Bristol is not too far away from Weston-Super-Mare and Portishead.
There are superb transport links, so you have easy access to work and leisure locations both within and outside of the city. There is a great art and culture scene so there should be something here to suit most of your creative passions. And there is much to fascinate anybody with a love of history, with the world-famous Clifton Suspension Bridge and Bristol Cathedral being two notable highlights.
Bristol is a relatively expensive place to live although it is cheaper than London. You can learn more about property prices by following the links below, and there is other information you might be interested in if you're thinking about moving to this esteemed maritime city.
Get a mortgage with the help from YesCanDo
Find out everything you need to know about mortgages. Advice on how to get one, how to get the best deals, and who to turn to for experienced advice.