Expert Mortgage Advisor Stockport
Venturing into the constantly fluctuating property market to identify the perfect mortgage can be daunting. As your dependable mortgage adviser in Stockport, we're here to streamline this journey for you. Our qualified team of mortgage advisors provides proficient advice, liaising with a variety of lenders until we find the one that complements your financial circumstances best.
Why Choose Us as Your Mortgage Broker in Stockport?
Supporting you throughout the mortgage process
Our Mortgage Broker Services in Stockport
Acquiring a mortgage has never been simpler.

Whether you aim to secure a more favourable interest rate, considering debt consolidation, carry out home improvements, release equity, or modify your mortgage term, our remortgaging services are structured to offer mortgage advice and assist you in making financial decisions that align with your goals.

The journey into home ownership can be both thrilling and brimming with queries. Our team offers mortgage advice, ensuring your first home purchase is as straightforward and effortless as possible, providing comprehensive first-time buyers mortgage advice and guidance.

Relocating can be a complex process. Our mortgage advice aims to simplify your transition. We provide a customised service, assisting you in finding the right mortgage products that align with your new home or your dream house.

Considering an investment in rental properties? Our team possesses extensive knowledge of buy-to-let mortgages and offers robust market advice, guiding you through the intricacies of property investment, ensuring your decisions match your financial objectives.
The Stockport Mortgage Broker You Can Trust
We've aided countless homeowners in Stockport to secure the most suitable mortgages for their requirements. Our dedication to transparency and honesty guarantees clear professional advice, straightforward explanations, and full disclosure of any associated costs – no hidden fees, no unwelcome surprises.
Get Expert Free Mortgage Advice in Stockport
Book a Free Mortgage Consultation
Begin your mortgage journey with us - and feel confident, secure, and assured when deciding on your mortgage financing options.
Commonly Asked Questions About Our Services (FAQs)
Are you navigating the world of mortgages for the first time and seeking clarity on some common queries? Our FAQs might just provide the information you need. However, if you require a more tailored response or if these FAQs don't fully address your concerns, please don't hesitate to get in touch with one of our experienced advisors.
Get in Touch Today - Your Wigan Mortgage Advisor
With numerous communication channels at your disposal - including phone, email, video calls, and WhatsApp - reaching us is never a hassle. Start your journey towards a seamless mortgage experience today with us - the mortgage broker Wigan residents trust!
We Provide Virtual Mortgage Consulations Across The UK!
We offer virtual consultations to provide you with top-notch mortgage advice without the need to leave your home! Book your online consultation right now, directly from your preferred personal space!
How We Work: Our Process
Here's our process overview to give you an understanding of how we work and what you can expect when working with us:
1) Connect With Us
To reach us, choose any method most suitable to you – phone call, email message, video call or WhatsApp all are great ways of reaching us!
2) Initial Consultation
We offer no-committal, free initial mortgage consultation sessions in order to assess your mortgage needs and goals and gain in-depth knowledge of any planned purchases or modifications.
3) Mortgage Research
Based on your individual circumstances, we will conduct in-depth mortgage research and present the most suitable loan solutions to you.
4) Application Submission
Once you've selected your mortgage loan, our goal is to make the application process as smooth and stress-free as possible.
5) Continued Support
After receiving your mortgage offer, we provide ongoing support services in order to make the experience as painless and stress-free as possible!
6) Mortgage Protection
Our protection advisors can work to make sure that you have adequate family protection and critical illness cover if this is something important to you.
Ready to Start Your Mortgage Journey?
Starting your mortgage journey doesn't need to be intimidating - with our team by your side, you will get whole-of-market mortgage advice and a great team to help every step giving you peace of mind. Get in touch today - your Stockport mortgage broker and qualified mortgage advisor is here for every step of your journey.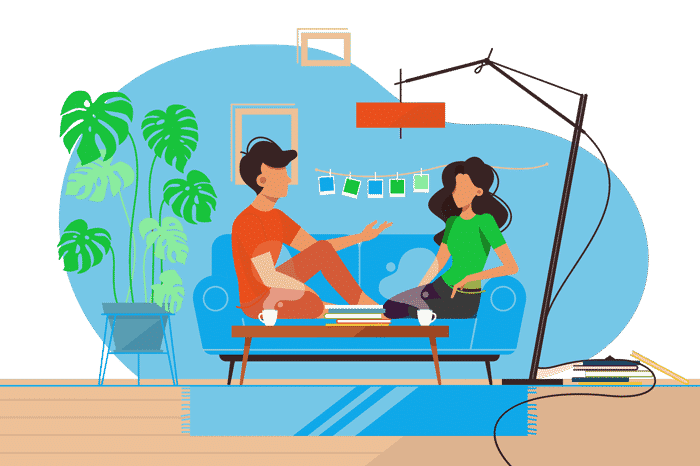 Our experienced mortgage advisers are on hand to help you secure the ideal mortgage solution.
Give us a time when it's convenient for us to reach out – one of our mortgage advisers will then reach out with all available solutions and options to consider for your situation.
Meet Our Mortgage Advisor Stockport Team
Benefits of Expert Dedicated Mortgage Advisor
When you're on the hunt for a mortgage broker Stockport, you need a team of experts that are there for you at every step. You've made the right choice by visiting our website - our team is dedicated and experienced in securing you the lowest interest rates with the best monthly repayments and supporting you throughout your entire mortgage journey.