Fee Free Mortgage Service | Expert Advice | We Do Everything For You
Fee-Free Mortgage Broker Nottingham
We Do It All For You, Fee-Free Including:
Our Fee-Free Mortgage Services
Getting a mortgage made easy

Is your mortgage rate coming to an end?
 As an independent Nottingham mortgage broker, we will search the entire mortgage market for you to find you the very best mortgage deal and interest rates for your remortgage. Receive sound mortgage advice to avoid costly fees that come with remortaging too early with our expert fee-free service.

Not sure where to start with you first mortgage?
We are experts at helping first-time buyers in Nottingham get on the property ladder. With easy-to-understand mortgage advice and all the practical support you need, our team of mortgage brokers will help you with every step of the home-buying process.

Mortgage advice for moving home
When it comes to finding the best mortgage rates in Nottingham, you can benefit from our speedy and efficient mortgage service. We will provide you with an Agreement In Principle when you're ready to make an offer on your dream home.

Looking For The Best Buy-To-Let Mortgage?
If you're planning to rent out a property, our team of mortgage brokers can find the best buy-to-let mortgages available. With years of experience helping landlords in Nottingham, you can benefit from the tailored services that we can offer you.
The Preferred Nottingham Mortgage Advisor
Whether you're a first-time buyer or a seasoned mover looking to remortgage, get in touch with a mortgage advisor today for expert mortgage advice or if you're looking for a new mortgage deal. Simply
complete our contact form
to request a callback or get in touch with our mortgage broker in Nottingham team. You can get in touch via WhatsApp or phone to book your mortgage appointment.
How to get a great mortgage deal in Nottingham
with help from YesCanDo
We research, advise, guide and submit the whole application for you!

We really do make getting a mortgage seem easy.
What YesCanDo Money Offers
Mortgages In Nottingham
Mortgages are available for first-time buyers, remortgages, home movers, and buy-to-let owners. Speak to us to learn more about the different mortgage types and house buying process that are available in Nottingham.
Mortgage Rates In Nottingham
Mortgage rates in Nottingham depend on the Bank of England base rate, your affordability, your credit score and your salary amongst other things. Lenders will take these factors into account when deciding how much to lend you and at what interest rate. The type of mortgage you choose and the mortgage term you decide on can also affect your mortgage rates. To reduce the repayments on your mortgage, it's important to find the lowest rates available.
To learn more about the mortgage rates in Nottingham, speak to our expert mortgage broker team. We will look at your financial circumstances to assess your affordability. We will then work hard to find the lender that offers the best-suited mortgage at the lowest interest rate for you.
Get in touch for FEE-FREE mortgage advice.

Your home may be repossessed by the lender if you can't meet your monthly repayments, so get in touch with us during your property search. After looking at your financial situation, we will advise you on the property price you should be considering before making your mortgage application.
Property Prices In Nottingham
The price of a property in Nottingham will depend on the type of property you choose and the area you decide to move to. The table below indicates the average property prices in Nottingham.
| Property Type | Average Property Price | Monthly Mortgage Payment * |
| --- | --- | --- |
| Flat/apartment | £143,000 | £502.71 pcm * |
| Terraced House | £146,000 | £513.26 pcm * |
| Semi-Detached House | £190,000 | £667.94 pcm * |
| Detached House | £330,000 | £1,158.93 pcm * |
* (Monthly mortgage payments based on a 90% LTV – 1.3% 2 year fixed rate – 25 year term)
Our Mortgage Reviews
Our mortgage advice service is rated 5 on TrustPilot
Our mortgage advice service is rated 5 on TrustPilot We pride ourselves on the premier mortgage services that we provide and our quality work is evidenced by the many positive reviews that our business has received. Hundreds of our customers have rewarded us with 5-star reviews, which is why we have a 5 rating on TrustPilot. Take a moment to read our reviews and check out those on our Google and Facebook pages too.
Our customer reviews make us blush 😊
We have many happy customers from across the majority of the UK. Take a moment to read our customer reviews below or alternatively visit our reviews page. We have thousands of reviews across our Google, Facebook, and Trustpilot pages.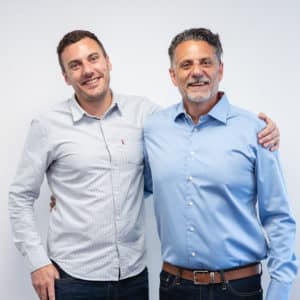 Our expert mortgage advisers help you to achieve your best mortgage.
Let us know what the best time is for us to call you. We will get one of our mortgage advisers to get in touch to talk through your situation, and available options, and offer mortgage advice that is bespoke to you.
Meet Our Mortgage Team
Why Choose Us As Your Nottingham Mortgage Advisors?
When you're looking for a mortgage in Nottingham, you need a team of mortgage brokers that have your back, every step of the way. This is why you have made the right decision to stop by our website, as our dedicated mortgage team has the experience and dedication to support you throughout every stage of your mortgage journey. Our highly rated mortgage advice service has helped people achieve their best mortgage for the last 20+ years.
Read our mortgage advice, insurance and property help guides.
We provide mortgage advice across England. If you live in Nottingham and would like to talk to a specialist advisor about your Nottingham mortgage then please feel free to get in touch.
Get a mortgage with the help from YesCanDo
Find out everything you need to know about mortgages. Mortgage advice on how to get one, how to get the best rates and deals, and who to turn to for experienced advice.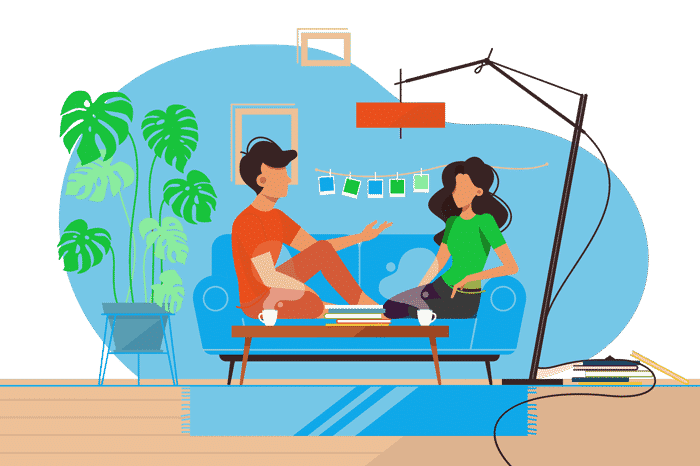 Living In Nottingham
Nottingham has something for everyone, no matter your reason for relocating to this great city.
Families will appreciate the many outstanding schools located in the city.
Job seekers will benefit from the high number of businesses here and the rail networks that lead to job opportunities outside of the city.
And those looking for a mix of city and country life will feel right at home in Nottingham. There is everything you could want from a city, including shopping, entertainment, and nightlife opportunities, as well as close proximity to Sherwood Forest and The Peak District if you're looking to get out into the countryside.
There are all kinds of property types available, including detached, semi-detached, and terraced houses, and a large number of flats to buy too. West Bridgford, Beeston, and Stapleford are some of the more popular areas of the city to move to but no matter which areas you're considering, we can make sure you get an exclusive deal on your Nottingham property.