Fee Free Mortgage Broker Nottingham
Nottingham, a vibrant city in the East Midlands, is known for its rich history and dynamic community. As a prime location for homeownership and property investment, Nottingham attracts a diverse range of residents. At YesCanDo Money, we understand the intricacies of the Nottingham mortgage market. As a leading mortgage broker in Nottingham, our mission is to simplify the mortgage process for you, ensuring you secure the best mortgage deal tailored to your unique needs and circumstances.
We Do It All For You, Fee-Free Including:
Add a header to begin generating the table of contents
Why Choose YesCanDo Money as Your Mortgage Broker in Nottingham?
Choosing an expert mortgage broker in Nottingham can make all the difference in your homeownership journey. At YesCanDo Money, we combine local expertise with a commitment to your success. Our team of expert mortgage advisers is dedicated to providing high-quality mortgage advice.
Expertise and Profound Understanding of Nottingham's Market
Nottingham's mortgage market is dynamic, and influenced by various economic, social, and political factors. Our mortgage advisors continuously monitor these changes, ensuring you're always a step ahead. With our finger on the pulse, we provide insights that empower you to make informed decisions, whether you're a first-time buyer or looking to invest.
Ethical Practices and Client-Centric Approach
In an industry where clarity is crucial, we prioritise transparency. Our ethical practices ensure you receive expert mortgage advice that's both honest and beneficial. At YesCanDo Money, your success is our success.
Comprehensive Mortgage Solutions for Nottingham Residents
Every homeowner's journey is unique, and so are their mortgage needs. We offer a range of services, from guiding first-time buyers to providing remortgaging solutions and buy to let mortgage advice, ensuring all your mortgage needs are met under one roof.
Fee Free Mortgage Services: Mortgage Advisors Nottingham
The world of mortgages can be intricate. But with our team by your side, every challenge becomes navigable. From understanding the house-buying process to navigating the various mortgage options, we're here to guide you at every step.
WE WORK WITH 90+ MORTGAGE LENDERS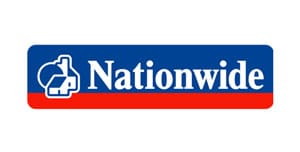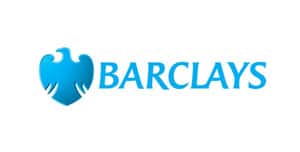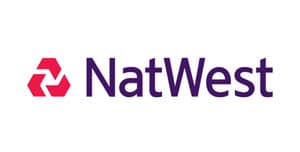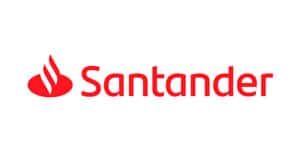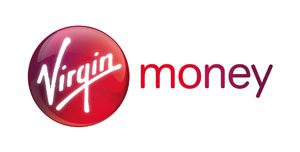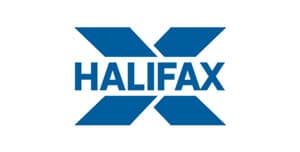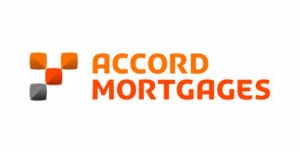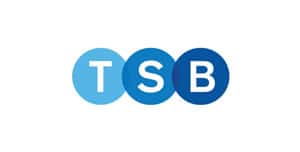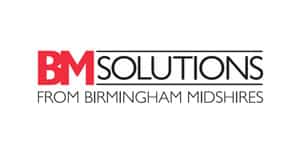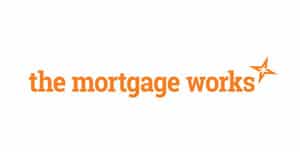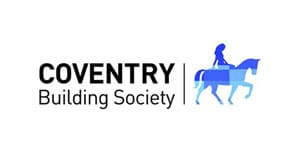 Life's dynamics shift, and so do our aspirations. Whether you're looking for a better mortgage deal, contemplating a new kitchen, extending your home, or aiming to pay off debts, our remortgaging service will give you the options open to you.

The thrill of acquiring your initial residence is unmatched. From comprehending deposit prerequisites to traversing diverse mortgage variants, we stand by you at every juncture, ensuring your maiden home acquisition is seamless and unforgettable.

A new career opportunity, an expanding family, or merely the charm of a fresh start – myriad reasons can instigate moving to Nottingham. We guarantee your transition is economically prudent with the apt mortgage solution tailored to your new residence.

The buy-to-let sector in Nottingham is flourishing especially around Nottingham Trent University. Whether you're an experienced investor or a newcomer, our expertise can amplify your gains.
The Role of a Mortgage Broker
Many ask themselves the question "Why should I use a mortgage broker?" to which the answer lies in their unique role within the home-buying process. While banks or direct lenders provide their own products, a broker acts as an intermediary between you and potential lenders – acting like an advocate on your behalf! Here's what sets them apart:
Variety: Mortgage brokers that are whole of market have access to a vast array of mortgage products from various lenders. This means they can find a mortgage tailored to your specific needs and financial circumstances.

Expertise: With a deep understanding of the mortgage landscape, brokers can advise on the best deals available, potential pitfalls to avoid, and the intricacies of the application process.

Time-saving: Instead of approaching multiple lenders individually, a broker does the legwork for you, comparing rates and terms to find the best fit.

Negotiation: Brokers often have established relationships with lenders, allowing them to negotiate better terms or rates on your behalf.

Guidance: From understanding the house buying process in Nottingham to finalising the mortgage deal, a broker offers guidance every step of the way, ensuring a smooth and stress-free experience.
Choosing the right broker, especially one with a good understanding of the Nottingham market, can make your mortgage journey seamless and successful.
Rates and Affordability: Insights from Mortgage Broker Nottingham
Mortgages are more than just numbers; they're about securing your dream home, investing in your future, or even unlocking new opportunities. Understanding the nuances of interest rates and affordability is crucial when seeking mortgage advice in Nottingham.
Current Mortgage Rates in Nottingham
Mortgage rates fluctuate based on various factors, from Bank of England decisions to global economic trends. As an experienced mortgage broker in Nottingham, we provide up-to-date information on the latest mortgage rates, helping you time your decisions to get the lowest interest rate possible.
Mortgage Calculators for Nottingham Residents
A mortgage is a long-term commitment, and understanding your affordability is key. Our advanced mortgage calculators provide a clear picture of what you can afford, ensuring you make decisions that align with your financial goals and individual circumstances.
Enter your sole or joint income below and see how much you can borrow.
Our Mortgage Reviews
Our mortgage advice service is rated 5 on TrustPilot
Our mortgage advice service is rated 5 on TrustPilot We pride ourselves on the premier mortgage services that we provide and our quality work is evidenced by the many positive reviews that our business has received. Hundreds of our customers have rewarded us with 5-star reviews, which is why we have a 5 rating on TrustPilot. Take a moment to read our reviews and check out those on our Google and Facebook pages too.
Our customer reviews make us blush 😊
We have many happy customers from across the majority of the UK. Take a moment to read our customer reviews below or alternatively visit our reviews page. We have thousands of reviews across our Google, Facebook, and Trustpilot pages.
Case Study: Helping a Tier 2 Visa Holder, Secure His Dream Home
Tom (YesCanDo Mortgage Adviser)
I recently had the pleasure of assisting Raj, a software engineer from India. Holding a Tier 2 visa, Raj faced challenges from many mortgage lenders. With Tom's expertise and determination, Raj found a property close to his new workplace, securing a mortgage deal that fit his financial profile perfectly. Today, he's a proud Nottingham resident, enjoying his new home and the vibrant community.
FAQs
Navigating the mortgage world comes with its set of questions. As a Nottingham mortgage broker we have compiled some of the most common queries we encounter, providing clear, concise answers.
Is it cheaper to use a mortgage broker?
Yes, using a broker can often be cheaper. Mortgage brokers have access to a wide range of mortgage products and can negotiate better rates on your behalf. Additionally, at YesCanDo Money, offer mortgage advice and services that are fee-free, meaning we earn through commissions from each mortgage lender, ensuring our focus remains on finding the most competitive mortgage deal for you.
Is it better to use a mortgage broker or bank UK?
Using a broker offers the advantage of accessing a broader range of mortgage products than a single bank. While banks provide their own mortgage products, a broker can compare offerings from multiple lenders, ensuring you get the best terms and rates tailored to your needs.
What is the average cost of a Mortgage Advisor?
The cost of a Mortgage Advisor can vary based on their fee structure. Some may charge a fixed fee, ranging from £300 to £1,000, while others might charge a percentage of the loan amount. It's essential to clarify fees upfront. Remember, at YesCanDo Money, our mortgage advice and services are fee-free.
Can I get a mortgage Nottingham?
Absolutely! Nottingham is a vibrant city with a dynamic property market. Whether you're a first-time buyer, looking to remortgage or invest, our team at YesCanDo Money can assist you in navigating the Nottingham mortgage landscape and securing a mortgage tailored to your needs.
Nottingham Property Market Insights
Nottingham's real estate market is a mosaic of trends, prospects, and impediments. Our analyses delve into this mosaic, equipping you with a lucid perspective to guide your decisions.
Average Property Price: As of 2023, the median property price in Nottingham stands at £230,000.

Most Priced District: The Park, with its expansive properties and scenic allure, is Nottingham's gem. Residences here fetch an average price of £450,000.

Most Affordable District: Bulwell, while being cost-effective with a median property value of £150,000, provides excellent worth with all vital facilities within reach.

Commute Duration to Birmingham: Nottingham's stellar rail links ensure swift connectivity to Birmingham. A brisk 72-minute train journey connects you effortlessly.

Rental Market: A two-bedroom apartment in Nottingham commands an average rent of £750 per month.
Our expert mortgage advisers help you to achieve your best mortgage.
Let us know what the best time is for us to call you. We will get one of our mortgage advisers to get in touch to talk through your situation, and available options, and offer mortgage advice that is bespoke to you.
Meet Our Mortgage Team
Why Choose Us As Your Nottingham Mortgage Advisors?
When you're looking for a mortgage in Nottingham, you need a team of mortgage brokers that have your back, every step of the way. This is why you have made the right decision to stop by our website, as our dedicated mortgage team has the experience and dedication to support you throughout every stage of your mortgage journey. Our highly rated mortgage advice service has helped people achieve their best mortgage for the last 20+ years.