Fee Free Mortgage Service | Expert Advice | We Do Everything For You
Fee-Free Mortgage Advisor Aberdeen
We Do It All For You, Fee-Free Including:
Our Fee-Free Mortgage Services
Getting a mortgage made easy
Fee-Free Mortgage Advisor Aberdeen
Regulated by the Financial Conduct Authority (FCA) and leveraging years of experience in this beautiful Scottish region, YesCanDo provides free-fee comprehensive mortgage advice services. From researching mortgages, advising, and submitting an application, we are by your side from the first to the last step.

Whether you are a first-time buyer or looking to remortgage. Throughout the mortgage searching and application process, we never take the focus off your personal and financial circumstances and goals giving you the right mortgage product and the best advice.
How to get a mortgage in Aberdeen
with help from YesCanDo
We research, advise, guide and submit the whole application for you!

We really do make getting a mortgage seem easy.
What YesCanDo Money Offers
Mortgages In Aberdeen
Aberdeen is known for its affordable house prices, high availability of properties, and unparalleled quality of life. So, whether you are considering moving home or first-time buyers, what an incredibly attractive city to live in.
Mortgage Rates In Aberdeen
Across the UK, the Bank of England's Monetary Policy Committee (MPC) is responsible for setting bank and interest rates. In 2021, the Bank of England's base rate – or the rate charged by the Bank of England on other banks – is 0-10%. In turn, this base rate controls mortgage rates. 
The mortgage interest rates in Scotland have also been decreasing over the past 10 years. Nonetheless, since each home is unique, you should not hesitate to get in touch with our expert advisors to find mortgage deals.
Property Prices In Aberdeen
The house prices in Aberdeenshire have been falling for over five years, but they are now rising at an impressive rate of 3.2% year on year. These figures could make this the best time to invest in a property in the Scottish city! Here's an overview of what to expect:
Average Price Paid For Properties in Aberdeen, Scotland over the Last 12 months as of November 2021.
| Property Type | Average Property Price | Monthly Mortgage Payment * |
| --- | --- | --- |
| Flat/apartment | £117,611 | £413.46 pcm * |
| Terraced House | £187,024 | £657.48 pcm * |
| Semi-Detached House | £221,714 | £779.43 pcm * |
| Detached House | £318,388 | £1,119.29 pcm * |
* (These rough monthly mortgage payments are based on a 90% Loan To Value– 1.3% 2 year fixed rate – 25 year term)
Our Mortgage Reviews
Highly rated mortgage advice in Aberdeen - Rated 5 on TrustPilot
Today, YesCanDo is the leading fee-free mortgage broker and advisor in the UK - but don't just take our word for it! Instead, take a second to check out the thousands of reviews left by our customers on Google, Facebook, and Trustpilot - start from our Reviews page.
Our customer reviews make us blush 😊
We have many happy customers from across the majority of the UK. Take a moment to read our customer reviews below or alternatively visit our reviews page. We have thousands of reviews across our Google, Facebook, and Trustpilot pages.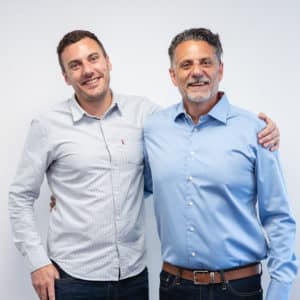 Our expert mortgage advisers help you to achieve your best mortgage.
Let us know what the best time is for us to call you. We will get one of our mortgage advisors will be in touch to talk through your situation and available options.
Meet Our Mortgage Team
YesCanDo wouldn't exist without our team of highly-rated mortgage specialists and advisors giving bespoke mortgage advice. With over a decade of experience under our belt, we are a mortgage broker that is ready to help you achieve your mortgage goals without costly fees or compromises.
Why Choose Us As Your Aberdeen Mortgage Advisors?
Thanks to the wealth of experience of our mortgage advisors, an extensive network of lenders and contacts, and an in-depth understanding of the UK housing and mortgage market, we can help you find the best deals for your personal circumstances.
By partnering with the YesCanDo team, you can always count on knowledgeable, personalised, and 5-star rated services – for FREE! Get in touch today on our Scotland number 033 0088 4407, via WhatsApp, or by completing the form on our website.
Read our mortgage, insurance and property help guides.
Living In Aberdeen, Scotland
Located in Northeastern Scotland and overlooking the fierce North Sea, Aberdeen is a vibrant city that has carried itself with pride throughout the ages. Whether you are fascinated by its historic heritage, architecture, or strong ties with the surrounding wilderness, there is plenty of jaw-dropping beauty to discover in and around the elegant Scottish city. 
But there is another, even more, exciting part of this city! Named as one of the top 60 cities in the world for quality of life and hosting one of the best universities in the country, Aberdeen represents the best combination between peace and excitement, ancient history and modern entertainment, accessibility, and remoteness. 
And, if you have always been fascinated by the breathtaking beauty of Scotland, residing at the heart of it can be a dream! Flats, semi-detached houses, and terraced dwellings make up for the most common housing solutions in the city. But you can also find beautiful detached houses to see your family grow.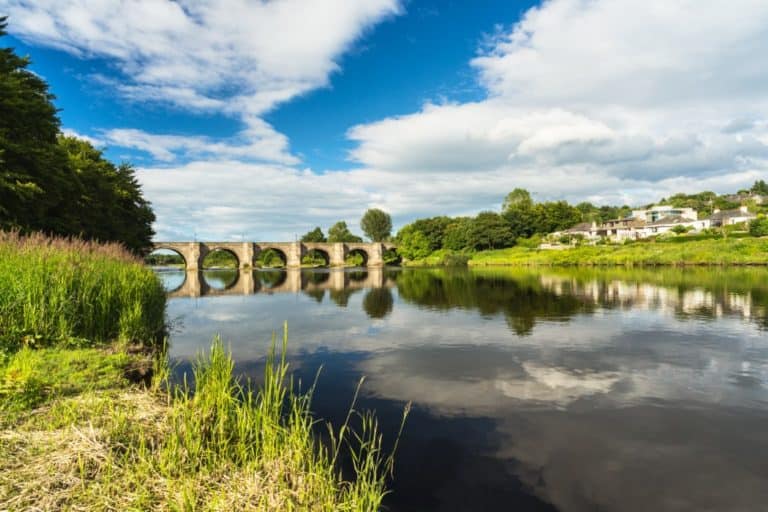 Get a mortgage with the help from YesCanDo
Find out everything you need to know about mortgages. Advice on how to get one, how to get the best deals, and who to turn to for experienced advice.