Fee Free Mortgage Service | Expert Advice | We Do Everything For You
Fee-Free Mortgage Broker Ipswich
We Do It All For You, Fee-Free Including:
Our Fee-Free Mortgage Services
Getting a mortgage made easy
Is your current mortgage deal coming to an end?
If your current mortgage rate is about to expire and you fear that you won't be able to benefit from interest rates in the future, remortgaging your property might be a smart solution.

Are you a first-time buyer trying to get your first mortgage?
Buying your first home is a once-in-a-lifetime experience - let your Ipswich mortgage broker help you find the most convenient mortgage products for your personal and financial situation.

Mortgages to move home
Thinking about moving to Ipswich? Your personal YesCanDo mortgage adviser can help you find the right residential mortgage for your needs.

Mortgages for Buy-To-Lets
Buy-to-let properties have never been so in-demand and can truly represent a winning investment for your property portfolio. With our personal service, you can secure the best property and maximise your rental income.
Fee-Free Mortgage Advice in Ipswich
Where can I find an independent mortgage advisor near me?
At YesCanDo, as a mortgage broker we believe that everyone is unique - and so should their mortgage deal! Whether you are looking to secure your first house, take the first step up the property ladder, or want to remortgage to a great new rate, at YesCanDo you will find the fee-free mortgage advice you need to get started.

We are an independent mortgage broker whose advisers are fully regulated by the Financial Conduct Authority (FCA) and have over a decade of experience operating within the Ipswich area. Aside from offering valuable insights into the whole mortgage market, the YesCanDo mortgage advice team will offer a range of services, including free advice, mortgage research, and mortgage application process, and will be there right through to completion. While we follow a regulated and tested process to help you find the right Ipswich mortgage, our approach is entirely client-centered and always keeps your focus on your goals and financial circumstances.
How to get a mortgage in Ipswich
with help from YesCanDo
We research, advise, guide and submit the whole application for you!

We really do make getting a mortgage seem easy.
What YesCanDo Independent Mortgage Broker Can Offer
Mortgages In Ipswich
Being so vibrant and dynamic, Ipswich attracts people from across the globe. So, it is not surprising to find various mortgage options here. According to Ipswich Building Society, the most popular deals vary from holiday let mortgages, later-life mortgages, shared ownership, and remortgages.
Mortgage Rates In Ipswich
As we have seen, Ipswich offers a great range of mortgage options, which include fixed-rate and variable-rate mortgages. However, to understand how the mortgage rates fluctuate in the UK, it is important to know that the Bank of England's Monetary Policy Committee (MPC) is the body responsible for setting bank and interest rates. This is then reflected on residential mortgages.
In 2021, the rate that the Bank of England charges on other banks – also called Bank of England's base rate – is 0.1% (the lowest ever due to the coronavirus pandemic). Because of this, mortgage rates can vary. However, according to the IBS, mortgage rate predictions in Ipswich range between 2.25% and 3.25%.
Get in touch with YesCanDo your independent mortgage broker in their Ipswich mortgage centre to find suitable mortgage lenders and advantageous rates.
Property Prices In Ipswich
House prices in Ipswich are increasing at an impressive rate, and they have been growing faster than in surrounding cities, including Norfolk and Colchester. In 2020, studies have shown that the average house price in Ipswich grew by over 8.6% in just one year!
| Property Type | Average Property Value | Average Price Paid | Monthly Mortgage Repayment * |
| --- | --- | --- | --- |
| Flat/Apartment in Ipswich | £156,850 | £139,332 | £489.82 pcm * |
| Terraced House in Ipswich | £204,423 | £214,366 | £753.60 pcm * |
| Semi-Detached House in Ipswich | £248,553 | £255,689 | £898.87 pcm * |
| Detached House in Ipswich | £425,166 | £416,032 | £1,462.55 pcm * |
∗ Average Price Figures by Zoopla estimates 
* (Monthly mortgage payments based on average price paid with a 90% Loan To Value – 1.3% 2 year fixed rate – 25 year term) 
Mortgage Broker Reviews
We're a highly rated mortgage advisors in Ipswich - Rated 5 on TrustPilot
At YesCanDo, we are not just the fastest-growing independent mortgage broker in the UK, we are also proud to be one of the most trusted and highly rated! Of, course, when it comes down to securing a mortgage, you don't want to just take our word for it. Luckily, you don't have to! Starting from our Review Page, you can learn all about what other buyers think of the YesCanDo team. You can also find thousands of reviews on Facebook, Google, and Trustpilot.
Our customer reviews make us blush 😊
We have many happy customers from across the majority of the UK. Take a moment to read our customer reviews below or alternatively visit our reviews page. We have thousands of reviews across our Google, Facebook, and Trustpilot pages.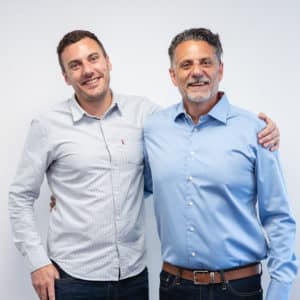 Our expert mortgage advisers help you to achieve your best mortgage.
Let us know what the best time is for us to call you. We will get one of our mortgage advisors will be in touch to talk through your situation and available options.
Meet Our Mortgage Team
YesCanDo would not be able to deliver expert and free mortgage advice, life insurance packages, and insights into the local finance industry without the team of brilliant mortgage brokers. From helping you decide on the right monthly payments for your financial needs to dealing with estate agents, helping with mortgage application processes, and providing a mortgage calculator that gives you exact estimates based on your credit score, YesCanDo can help you sail through the process of securing a mortgage.

Why Choose Us As Your Ipswich Mortgage Adviser?
Every buyer is unique. You might be a first-time buyer, looking for an appointed representative, or seeking expert advice to remortgage your property. Here at YesCanDo, we understand that everyone has unique needs. That is why we handpick our team of mortgage specialists, secure all the necessary UK Regulatory Regime certifications, and specialise in exchange contracts and release equity rates. 
You can always count on YesCanDo mortgage brokers to give expert, unbiased free advice whatever your situation is. For a personal service get in touch on 033 0088 4407, or by completing the form on our website or via WhatsApp to book your free initial consultation. 
Read our mortgage, insurance and property help guides.
Living In Ipswich
Located on the vibrant Anglian Coast and at a stone's throw from Suffolk Coast and Heath's Area of Outstanding Natural Beauty, Ipswich is known around the world for its historical dock and ancient maritime history. 
While the city has always set itself apart from other settlements as a major hub and commercial centre in the UK, Ipswich is today appreciated for many more reasons. Firstly, thanks to the city's strategic location, you can enjoy the unique benefits of living by the coast, while a short commute will get you to your office in Norfolk or London. 
Additionally, the city is affordable, offers plenty of school options for families, and is famous for its entertainment opportunities – it is not surprising that the Suffolk coastal area falls within the best 50 places to live in England!
While the city is dotted with parks, medieval churches, listed buildings, museums, theatres, and shopping centres, each neighbourhood is unique. So, you can find supermodern flats and studios, comfortable detached houses, and even plenty of historic homes to choose from!
Learn more about living and buying a property in Ipswich:
Get a mortgage with the help from YesCanDo
Find out everything you need to know about mortgages. Advice on how to get one, how to get the best deals, and who to turn to for experienced advice.