Fee Free Mortgage Broker Surrey: Your Best Mortgage Deal
Navigating the complex world of mortgages can be intimidating, which is why we at Surrey Mortgage Experts are here to help. With extensive knowledge of Surrey's mortgage market and dedication to exceptional personal service, we're here to provide guidance at every stage. Our experience means you receive tailored mortgage advice tailored specifically to your unique requirements.


Here are just some of the areas in Surrey where we have customers
Mortgage brokers serve as intermediaries between you and potential mortgage lenders, helping to simplify the often complex world of mortgages for their clients. Brokers will assess your finances, provide expert mortgage advice, find suitable products for you, and assist in the mortgage application process. The benefits? A hassle-free experience and potentially better mortgage rates. Below is just some of the areas in Surrey that we have customers in:
Why Choose Our Online Mortgage Broker Services?
In today's digital age, geographical boundaries have blurred. While we're based in Hampshire, our online fee-free mortgage services cater to clients across the UK, including Surrey. Our digital-first approach ensures you receive expert advice, no matter where you're located. With our whole of market expertise, as a mortgage broker, we transparently compare mortgages across the market to offer you the best rates without hidden costs.
WE WORK WITH 90+ MORTGAGE LENDERS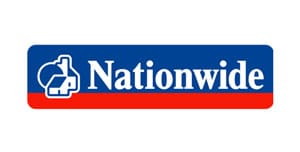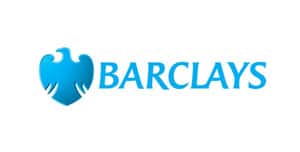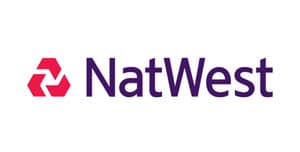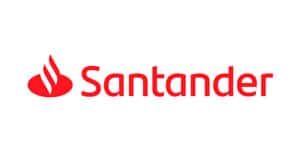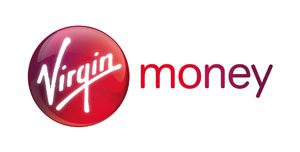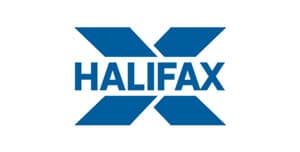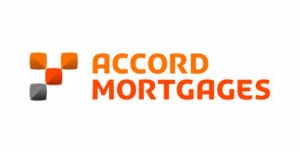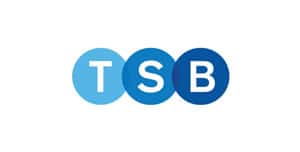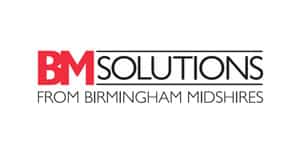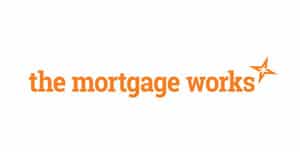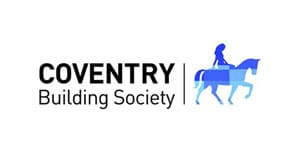 Benefits of Our Whole of Market Mortgage Expertise
Our team possesses a wealth of knowledge about the UK mortgage market, whether you are a first-time buyer, looking to remortgage, move home, or invest in a buy-to-let in Surrey.
Understanding the Surrey Housing Market
Surrey's housing market offers an intriguing mixture of historical charm and contemporary development. With its close proximity to London and unique attractions, Surrey is a highly desirable location for first-time buyers getting on the property ladder, families, and professionals. Let's delve deeper into this dynamic market!
Historical Property Price Trends in Surrey
Below we highlight the fluctuations in property prices in Surrey over the last 6 years. While there has been a general upward trend, there have been years where prices dipped, reflecting the dynamic nature of the market.
2018: The average property price in Surrey was £658,000.

2019: The average property price in Surrey was £641,000.

2020: The average property price in Surrey was £678,000.

2021: The average property price in Surrey was £688,000.

2022: The average property price in Surrey was £645,000.

2023: The average property price in Surrey was £645,000.

Please note: These are averaged prices. Actual costs will vary based on location and property type in Surrey. For instance, established properties can cost as much as £648,000, while newly built ones typically start from £473,000.
Current Trends in Surrey Property Prices
With its growing appeal, Surrey's property prices have seen consistent growth until recent years. Factors such as improved transport links, quality schools, and local amenities play a significant role.
Trends:
Rise in Detached Homes: Surrey has seen a notable surge in detached home prices over the past year, with average prices for detached properties rising approximately 5% annually.

Flats and Apartments: Prices for flats and apartments have seen only minor increases of around 2% over time in Surrey.

Demand for Green Spaces: Properties with gardens have become increasingly desirable over time, leading to an approximate 7% price rise for such properties.
Areas of Growth in Surrey
Certain pockets in Surrey are witnessing rapid development and growth, making them hotspots for property investments.
Woking: This area is experiencing rapid development with new commercial establishments and improved transport links, though recent property investments by its local council have resulted in financial challenges.

Reigate: Renowned for its mix of modern amenities and historical architecture, Reigate represents an attractive opportunity for property investment.

Epsom: Epsom's proximity to nature reserves and open spaces has led to steady increases in property prices.
Surrey's Thriving Neighbourhoods: A Deep Dive
Surrey, with its picturesque landscapes and vibrant towns, offers a unique blend of historical charm and modern amenities. Each neighbourhood tells its own story, reflecting a rich tapestry of culture, nature, and development. Let's delve deeper into some of Surrey's most sought-after locales and uncover the allure that draws residents and investors alike.
Guildford: The Historic Hub
Nestled along the banks of the River Wey, Guildford stands as a testament to Surrey's rich history. But it's not just the past that defines this town; it's the seamless blend of old and new.
Highlights:
Rich Historical Landmarks: From the majestic Guildford Castle to the ancient Guildford Cathedral, the town is a treasure trove of historical sites.

Bustling High Street: A vibrant mix of traditional shops, modern boutiques, quaint cafes, and gourmet restaurants, offering a shopping experience like no other.

Educational Excellence: Home to the renowned University of Surrey, attracting students from across the globe.
Farnham: The Serene Landscape
Farnham offers a tranquil escape from the hustle and bustle, with its serene parks, artistic communities, and historical landmarks.
Highlights:
Historical Marvels: Farnham Castle and Park stand as reminders of the town's illustrious past.

Cultural Hub: A thriving artistic community, with regular events, festivals, and the famous Farnham Maltings arts centre.

Family-Friendly Spaces: Expansive green spaces, children's play areas, and family-oriented events make it a haven for families.
Esher: The Modern Blend
Esher represents modern Surrey. With its contemporary architecture and upscale amenities, it's a town that exudes sophistication.
Highlights:
Modern Living: Sleek apartments, state-of-the-art office spaces, and contemporary amenities define Esher's skyline.

Gourmet Experience: From high-end restaurants to chic cafes, Esher offers a culinary journey for every palate.

Entertainment Galore: With its multiplexes, theatres, and nightclubs, Esher promises a vibrant nightlife.
Dorking: Nature's Retreat
Dorking, with its proximity to the Surrey Hills, offers a perfect blend of nature and community living. It's where vineyards meet local markets, and ancient trails meet modern cafes.
Highlights:
Nature's Paradise: Located close to the Surrey Hills Area of Outstanding Natural Beauty, it's a haven for nature lovers and trekkers.

Wine and Dine: Explore local vineyards, taste exquisite wines, and indulge in farm-fresh produce.

Local Charm: The town boasts thriving local markets, independent shops, and community events, reflecting its warm and welcoming spirit.
Steps to Secure a Mortgage with Our Online Surrey Services
Navigating the Surrey mortgage landscape can be intricate, but with our expert guidance, you'll be well-equipped to make informed decisions. Here's a breakdown of the steps involved:
Initial Consultation and Whole of Market Advice
Understanding Your Needs: The first step of your dedicated mortgage advisor is to grasp your Surrey property goals, budget, and any specific requirements or concerns you might have.

Tailored Recommendations: Leveraging our whole of market expertise, we'll provide recommendations on the best mortgage products tailored to your unique needs in Surrey.
Research and Surrey Market Analysis
Surrey Market Overview: We'll offer an overview of the current Surrey mortgage market, highlighting trends and opportunities that resonate with your property aspirations.

Product Comparisons: Our team will research and transparently compare various mortgage products, ensuring you get the best rates and terms in Surrey. Our mortgage advisors search over 90 mortgage lenders including all high street lenders with over 14,000 mortgage products to find a suitable mortgage lender with the best rate and deal for your situation.
Pre-approval Process
Financial Assessment: Before diving into the Surrey property market, we'll conduct a thorough assessment of your financial health. This clarity ensures you're well-prepared for the Surrey housing market.

Pre-approval Letter: Once assessed, you'll receive a pre-approval letter known as a mortgage agreement in principle. You will find having a mortgage approval when house hunting in Surrey, will showcase to sellers that you're a serious and informed buyer.
Documentation and Application
Gathering Necessary Documents: From proof of income, and credit history, to personal identification, we'll guide you on all the documents required for your Surrey mortgage application.

Application Submission: With all documents in hand, we'll assist in submitting your mortgage application to Surrey mortgage lenders, ensuring all details are precise to avoid any delays.
Support Throughout the Surrey Mortgage Process
Regular Updates: We'll keep you updated at every stage of the Surrey mortgage process, ensuring you're always informed.

Queries and Concerns: Our helpful team is always available to address any questions or concerns you might have, ensuring a smooth and stress-free experience.

Finalising the Deal: Once your mortgage is approved, we'll guide you through the final steps in Surrey, ensuring all paperwork is in order and you're ready to realise your property dreams.
Contact Our Fee-Free Surrey Mortgage Broker Team
Fee Free Mortgage Advisors Ready To Help
Whether you have a query, need mortgage advice, or simply want to chat about your mortgage options, our team is here to help. Reach out to us for personalised guidance and support.