Fee-Free Newcastle Mortgage Brokers
We Do It All For You, Fee-Free Including:
Our Fee-Free Mortgage Services
Getting a mortgage made easy
Fee-Free Mortgage Advisors Newcastle
We are an FCA-approved mortgage broker with a team of CeMAP-qualified independent mortgage advisers and protection advisers. We offer mortgage advice on the Mortgage market and a range of mortgage and protection services.
How to get a mortgage in Newcastle
with help from YesCanDo
We research, advise, guide and submit the whole application for you!

We really do make getting a mortgage seem easy.
What YesCanDo Money Offers
Our Mortgage Reviews
We're a highly rated mortgage broker in Newcastle - Rated 5 on TrustPilot
We are a highly rated mortgage broker in Newcastle with hundreds of 5-star reviews from people who've used our services. We hope you will take the time to read our reviews so you can see what the buzz is about. One reason we have such high reviews is due to the exceptional level of customer service we offer. Once you see what others are saying we hope you'll take the next step to get in touch.
Our customer reviews make us blush 😊
We have many happy customers from across the majority of the UK. Take a moment to read our customer reviews below or alternatively visit our reviews page. We have thousands of reviews across our Google, Facebook, and Trustpilot pages.
Mortgages In Newcastle
We're a FREE Online Mortgage Broker in the UK that is ready to help you find the perfect free mortgage for you. We're proud to offer mortgage types in Newcastle. We can help you if you're a first-time buyer, want to remortgage, get a buy to let mortgage, and moving home mortgages, to name a few.
Mortgage Rates In Newcastle
You may not be aware of the mortgage rates in Newcastle and need help comparing your options and knowing what you can expect to pay. While the Bank of England Base Rate controls the mortgage rates, we do have some flexibility and will ensure you get the best rate possible. We recommend you speak to us to learn the mortgage rates and look at your affordability. Using our services, you can ensure you're comparing all the options available and getting the best deal.
Property Prices In Newcastle
It will be helpful to have a better idea of the property prices in Newcastle. Below is a breakdown of the various property prices you can expect to obtain for different sized houses in this location.
| Property Type | Average Property Price | Monthly Mortgage Payment * |
| --- | --- | --- |
| Flat/apartment | £143,000 | £502.71 pcm * |
| Terraced House | £146,000 | £513.26 pcm * |
| Semi-Detached House | £190,000 | £667.94 pcm * |
| Detached House | £330,000 | £1,158.93 pcm * |
* (Monthly mortgage payments based on a 90% LTV – 1.3% 2 year fixed rate – 25 year term)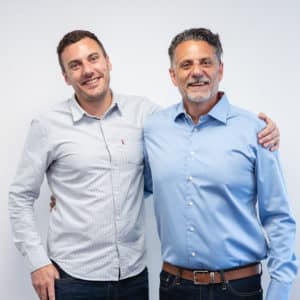 Our expert mortgage advisers help you to achieve your best mortgage.
Let us know what the best time is for us to call you. We will get one of our mortgage advisors will be in touch to talk through your situation and available options.

Meet Our Mortgage Team
We're a team of experienced mortgage brokers and friendly financial advisors who want to help you successfully navigate this process and your personal circumstances. We will listen closely to your needs and provide excellent service so you are more than satisfied with the results in the end. We love what we do and are proud to offer a very professional and efficient service.
Read our mortgage, insurance and property help guides.
Living In Newcastle
Newcastle rose to prominence during the Industrial Revolution due to the impact the city had on the shipbuilding and manufacturing industries. Today, however, there is far more to Newcastle than the big businesses it became famous for, although people still flock here for employment opportunities. The city was even voted as the 'best city to work' in one particular study in 2018.
But whether you're planning to move to Newcastle for work or not, you can benefit from the many other facets of this vibrant city. Shoppers will be pleased to know that it has a bustling city centre, families will be interested in the many prestigious schools in the area, and those looking for a strong social scene will be well catered for with the many bars, pubs, and nightclubs that are located here. 
The city is rich with historical references too, with architecture that spans back to the time when Newcastle was a Roman settlement, with a section of Hadrian's Wall being one particular highlight. This is also a city that offers cultural opportunities aplenty, with museums, art galleries, music venues, and more. And due to the many excellent transport links, everything within it is easily accessible. 
Property prices average at around £230,000. Terraced and semi-detached houses are among the cheapest in Newcastle, with prices between £200,000 and £210,000 in some parts of the city. Detached houses are typically higher in price, with some fetching upwards of £398,000 in some of the city's suburban areas.
Popular places to live include Jesmond for its stunning parks and riverside walks, and Quayside for its social venues, markets, and industrial heritage. But no matter where you live in Newcastle, you have close access to the many attractions in the city. Research the areas that fit your budget and then get in touch with us for all of your mortgage needs.
Get a mortgage with the help from YesCanDo
Find out everything you need to know about mortgages. Advice on how to get one, how to get the best deals, and who to turn to for experienced advice.