Expert Fee Free Mortgage Advisor Cardiff
We Do It All For You, Fee-Free Including:
Our Fee-Free Mortgage Services
Getting a mortgage made easy

Cardiff remortgage advice
If you want to raise money via equity release or if you want to reduce the repayments on your mortgage, we are here for you. Whether your raising for home improvements or want to consolidate debt, we can help. Our mortgage advisors will advise you on the best way forwards.

First-time buyer mortgages in Cardiff
As a first-time buyer, getting your very first mortgage can be made easy with the support of our experienced team. We will simplify the process for you with uncomplicated mortgage advice and will give you all the practical support you need.

Mortgages for Cardiff home movers
Moving home is stressful, we know, but with the independent mortgage advice and support we can give you, you will have one less thing to worry about. We will search the whole mortgage market on your behalf to get you a great mortgage deal and rate and we will take care of your mortgage application too.

Buy to let mortgages for Cardiff landlords
Be it your first rental property or another addition to your property portfolio, we can access the best buy-to-let mortgages on the market. With impartial advice and tailored support for your specific needs, our team will do all the hard work to help you on your investment journey.
Fee-Free Mortgage Broker Cardiff
Where can I find mortgage advisers near me?
For truly independent mortgage advice, consider the services of our brilliant mortgage brokers team. We care for every one of our customers and are here to help you, no matter your financial situation. Our expert mortgage advisors will search the whole mortgage market on your behalf and give you the heads-up on the best deals and rates available. So, if you're currently looking for mortgage brokers in Cardiff, look no further than our team at YesCanDo Money.
How to get a mortgage in Cardiff
with help from YesCanDo
We research, advise, guide and submit the whole application for you!

We really do make getting a mortgage seem easy.
What YesCanDo Money Offers
Mortgages In Cardiff
Your home could be repossessed if you don't keep up with the repayments on your mortgage, so it's advisable to look for mortgage loans that you can afford. Use a mortgage calculator to work out your expected monthly payments and benefit from the expert advice that our dedicated team of brokers can offer you.
Great Mortgage Deal and Mortgage Rates and In Cardiff
Mortgage rates depend on the Bank of England base rate, your affordability rating, and the type of property you are considering in Cardiff. Should you choose to come to us for advice, we will explain the current rates of interest to you so you can make an informed decision about a mortgage loan.
Property Prices In Cardiff
The price of a property in Cardiff will depend on the type of property you choose and the neighbourhood you decide to move into. Having the best financial solutions will help you achieve your desired property. The table below shows the average property prices in Cardiff.
| Property Type | Average Property Price | Monthly Mortgage Repayment * |
| --- | --- | --- |
| Flat/Apartment in Cardiff | £195,510 | £737.27 a month* |
| Terraced House in Cardiff | £263,841 | £994.95 a month* |
| Semi-Detached House in Cardiff | £290,999 | £1,097.37 a month* |
| Detached House in Cardiff | £485,154 | £1,829.53 a month* |
House Price to Income ratio in Wales
In the UK, affordability of housing is defined by comparing the price range of houses to average household incomes.
This graph was created by YesCanDo | Data Source: Office of National Statistics (ONS)
Keypoints
Since 2011, the affordability of housing for various percentiles in Wales has been comparable when measured at the 10th, 50th and 90th percentile.
As the 2021 fiscal year concluded, England homes had a mean price of 8.7 times more than the average yearly disposable family income; Wales was 6.0 and Scotland was 5.5 ratios in terms of home pricing versus salary earnings per household!
Highly Rated Mortgage Broker
We are a highly rated mortgage broker - Rated 5 on TrustPilot
Our customers love us for our straight forward and professional mortgage advice, our commitment to excellent customer service, and the positive solutions we provide as they venture out on their mortgage journey. We're sure you'll love what we do too!
Our customer reviews make us blush 😊
We have many happy customers from across the majority of the UK. Take a moment to read our customer reviews below or alternatively visit our reviews page. We have thousands of reviews across our Google, Facebook, and Trustpilot pages.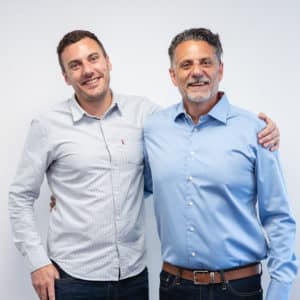 Expert mortgage advice to help you achieve your best mortgage.
Let us know what the best time is for us to call you. We will get one of our mortgage advisors based in our YesCanDo HQ  to get in touch to talk through your situation and available options.
Meet Our Mortgage Team
Our mortgage team are experts in all they do and are here to get you a great deal on your next mortgage. Learn more about the work they do on our website and then get in touch, as they are looking forward to supporting you on your mortgage journey.

Read our mortgage, insurance and property help guides.
Living in Cardiff
Are you looking to buy a property in Cardiff or thinking of moving there?

People move to Wales's capital city for many reasons. Some come here for the low cost of living. Others choose Cardiff for the city's high-profile sporting events and entertainment options. Many people move here for employment reasons as not only are there lots of opportunities here for career progression but there are excellent transport links to London too. And then there is the scenery which is a big pull for some, as there is Cardiff Bay in close proximity, green spaces galore, some magnificent castles, and nearby access to some stunning beaches.
If you choose to move here, you're making a wonderful choice. Desirable areas to move to include the affluent neighbourhood of Cyncoed, with its marvellous mountain views and tree-lined roads. Properties here have an average price of £406,630 according to current figures on Rightmove, although flats are considerably cheaper. Other popular areas to move to include the quiet suburb of Llandaff, with properties averaging at £338,746 over the last year, and the seafront area of Penarth, which is a great place to retire to. Properties here average at £378,183.
The CF3 area of Cardiff has some of the most affordable properties in the city, including the area of Castlefield where prices average at around £161, 944. Wherever you decide to move to in Cardiff, be it near or far from the city centre, contact us, and we will explore all of your mortgage options with you.