Fee Free Mortgage Service | Expert Advice | We Do Everything For You
Fee Free Mortgage Broker Swansea
We Do It All For You, Fee-Free Including:
Our Fee-Free Mortgage Services
Getting a mortgage made easy

Expert remortgage advice
 No matter your reason for remortgaging, be it to find a great new deal or to release equity, our mortgage advisors are here for you. Our fantastic team has access to all the best deals so you can avoid the high-interest rates that some lenders might impose on your monthly repayments.

Start your journey with us
Buying a first home can be exciting but we understand how stressful it can be too. If you're currently looking for brokers in Swansea, know that our mortgage advisors are here to help. We are here to make the home buying journey easy for you, so get in touch for expert mortgage advice and access to the most affordable mortgage deals.

Moving home mare easy
Are you ready to embark on the home buying journey again? If so, get in touch with our team of mortgage advisors. We will help you get your next mortgage, so this is one less thing you will have to stress about during your move.

Mortgages for landlords
We have access to the best buy-to-let mortgages so get in touch if you're planning on making a real estate investment. Our expert team of mortgage brokers has years of experience supporting landlords, so benefit from the unique mortgage services we can offer you.
Fee-Free Mortgage Advisor Swansea
Where can I find mortgage advisers near me?
We offer fee-free, independent mortgage advice to any person looking to move into Swansea and all surrounding areas. Whether you're a first-time buyer, a seasoned mover, somebody looking to remortgage, or a landlord looking for buy-to-let mortgages, we can find the right mortgage solutions for you.
How to get a mortgage in Swansea
with help from YesCanDo
We research, advise, guide and submit the whole application for you!

We really do make getting a mortgage seem easy.
YesCanDo Mortgage Process
GETTING A MORTGAGE MADE EASY
Getting a mortgage doesn't have to be stressful as we are here to make the process as easy for you as possible. From your first initial inquiry onwards, your appointed representative will support you throughout every step of your mortgage journey. From finding you the cheapest mortgage quote to helping you with the application, you can benefit from the expert mortgage advice that they will give to you.
Mortgages In Swansea
Talk to us about your Swansea mortgage. We have an understanding of the types of properties available and the typical rates attached to them and can give you mortgage advice tailored to your financial situation.
Mortgage Rates In Swansea
Mortgage rates in Swansea depend on the Bank of England base rate, the criteria set by the lender, and the type of property you are considering. To find out what you may be able to afford, talk to an estate agent, use our mortgage calculators, and benefit from our expert mortgage advice.
YOUR HOME MAY BE REPOSSESSED IF YOU DO NOT KEEP UP REPAYMENTS ON YOUR MORTGAGE
Property Prices In Swansea
The price of a property in Swansea will depend on the type of property you choose and the area you move into. The table below indicates the average property prices in Swansea.
| Property Type | Average Property Price | Monthly Mortgage Repayment * |
| --- | --- | --- |
| Flat/Apartment in Swansea | £149,835 | £526.74 a month* |
| Terraced House in Swansea | £168,895 | £593.75 a month* |
| Semi-Detached House in Swansea | £212,592 | £747.36 a month* |
| Detached House in Swansea | £395,550 | £1,390.54 a month* |
House Price to Income ratio in Wales
In the UK, affordability of housing is defined by comparing the price range of houses to average household incomes.
This graph was created by YesCanDo | Data Source: Office of National Statistics (ONS)
Keypoints
Since 2011, the affordability of housing for various percentiles in Wales has been comparable when measured at the 10th, 50th and 90th percentile.
As the 2021 fiscal year concluded, England homes had a mean price of 8.7 times more than the average yearly disposable family income; Wales was 6.0 and Scotland was 5.5 ratios in terms of home pricing versus salary earnings per household!
Highly Rated Mortgage Broker Swansea
We are a highly rated Swansea mortgage broker - Rated 5 on TrustPilot
Our customers love us for our expert mortgage advice, our commitment to excellent customer service, and the full range of mortgage services that we provide for them. We're sure you'll love what we do too!
Our customer reviews make us blush 😊
We have many happy customers from across the majority of the UK. Take a moment to read our customer reviews below or alternatively visit our reviews page. We have thousands of reviews across our Google, Facebook, and Trustpilot pages.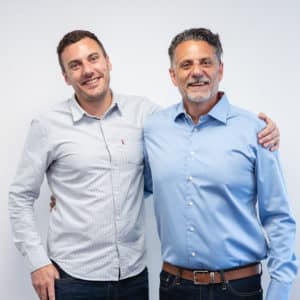 Our expert mortgage advisers help you to achieve your best mortgage.
Let us know what the best time is for us to call you. We will get one of our mortgage advisors will be in touch to talk through your situation and available options.
Meet Our Mortgage Team
Our customers love us for our expert mortgage advice, our commitment to excellent customer service, and the full range of mortgage services that we provide for them. We're sure you'll love what we do too!

Expert Swansea Mortgage Broker
Our highly experienced team is committed to helping you gain access to the perfect mortgage deal. As we are CeMap qualified and regulated by the financial conduct authority, you can be assured of expert advice and support, throughout your mortgage journey. But beyond our professional credentials, we would like you to know that we are a friendly bunch too! We look forward to helping you get your next mortgage, so get in touch with us today and make your first initial enquiry.
Read our mortgage, insurance and property help guides.
Living In Swansea
Are you looking to buy a property in Swansea or thinking of moving there?
Below we look at the best places to live in Swansea and why people love the Welsh city.
Swansea, a maritime city located in South Wales, has a lot to offer people thinking of moving into the area. With beautiful waterfront locations, nineteen stunning beaches, and all the amenities one can expect from a vibrant city, it is the perfect place to live for those wanting urban living and close proximity to areas of scenic beauty.
If you're relocating to Swansea, you will be glad to hear that house prices are very affordable. The average price for a property here is around £180,802. Popular areas to move into include the Maritime Quarter, which is a great spot for people wanting to live close to the city centre, and the villages around The Gower Peninsula for those who want to live a rural coastal lifestyle. The charming district of Mumbles is another area worth considering, with its Victorian housing and beautiful hilltops that offer fabulous views overlooking the sea.
Get a mortgage with the help from YesCanDo
Find out everything you need to know about mortgages. Advice on how to get one, how to get the best deals, and who to turn to for experienced advice.