The Preferred Leeds Mortgage Advisor
We Do It All For You, Fee-Free Including:
Our Fee-Free Mortgage Services
Getting a mortgage made easy

Is your current mortgage deal coming to an end?
Remortgaging can secure you a better deal by simply moving your mortgage to a new lender. We will search the entire market to find the best remortgage deal for you.
Are you a first-time buyer trying to get your first mortgage?
There is a lot to understand as a first-time buyer, from governmental help-to-buy schemes to favourable first-time mortgage terms. We're here for you.

Mortgages to move home
Are you ready to move into a new home? No matter whether you have found your dream property or your family is expanding, we can help.

Mortgages for Buy-To-Lets
 Property has long been a solid investment, delivering monthly returns. If you want to delve into the world of property investment, contact us about buy-to-let mortgages today.
Fee-Free Mortgage Brokers Leeds
Where can I find mortgage advisors near me?
At YesCanDo Money, we are mortgage brokers that offer a free mortgage advice service. We help individuals and families to find mortgages that are most suitable for them, and we do this without charging a penny. Usually, a broker will charge between £500 and £2,000 for this service. However, we think this is an unnecessary cost to our customers at a time when they need to keep their costs down. That's why we do not charge you a penny for expert mortgage advice and the mortgage process, ever!
How to get a mortgage in Leeds
with help from YesCanDo
We research, advise, guide and submit the whole application for you!

We really do make getting a mortgage seem easy.
What YesCanDo Money Offers
Mortgages In Leeds
There are many different types of mortgages in Leeds. This includes fixed mortgages and variable rate mortgages. Variable-rate mortgages include both discount mortgages and tracker mortgages. We will help you to understand all of your options so you can determine which one is right for you.
Mortgage Rates In Leeds
The Bank of England base rate is also known as the bank rate or interest rate. It is the interest rate that a mortgage lender will pay when they borrow from the Bank of England. This controls mortgages in the UK, as well as other loan products. 
Speak to our friendly team to learn more about current mortgage rates. We will help you to understand your affordability and what sort of mortgage makes the most sense for you.
Property Prices In Leeds
According to data from Zoopla taken in March 2022, £295,339 is the average property price in Leeds over the previous 12 months. 
The table below should give you a good understanding of what you can get for your money:
| Property Type | Average Property Price | Monthly Mortgage Repayment * |
| --- | --- | --- |
| Flat/apartment | £226,112 | £794.89 pcm * |
| Terraced House | £284,962 | £1,001.78 pcm * |
| Semi-Detached House | £258,645 | £909.26 pcm * |
| Detached House | £401,970 | £1,413.11 pcm * |
* (Monthly mortgage payments based on a 90% Loan To Value – 1.3% 2 year fixed rate – 25 year term)
Highly Rated Mortgage Broker Leeds
We're highly rated mortgage advisors in Leeds - Rated 5 on TrustPilot
We're a highly rated mortgage broker in Leeds, which is displayed via the fact we are rated 5 on TrustPilot. We also have received great feedback on other platforms like Facebook and Google. If you have a look, you will see that we have received hundreds of five-star reviews. This is something we are extremely proud of, and we will always work hard to make sure that our customers are satisfied.
Our customer reviews make us blush 😊
We have many happy customers from across the majority of the UK. Take a moment to read our customer reviews below or alternatively visit our reviews page. We have thousands of reviews across our Google, Facebook, and Trustpilot pages.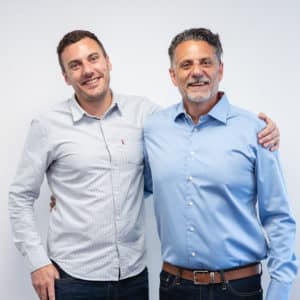 Our expert mortgage advisers help you to achieve your best mortgage.
Let us know what the best time is for us to call you. We will get one of our mortgage advisors will be in touch to talk through your situation and available options.
Meet Our Mortgage Team
Our mortgage team has plenty of years of experience in the industry, helping many people across Leeds to get the mortgage that is right for them. Supportive and friendly, they will be there for you every step of the way.

Why Choose Us As Your Leeds Mortgage Advisors?
There are many reasons why YesCanDo Money is considered the number one choice for anyone looking for an expert mortgage broker in Leeds. Our team has many years of experience and we are FCA-approved. If that was not enough, we provide a stress free and also fee-free service, so you do not have to pay a penny for our specialist mortgage advice and assistance! Plus, with access to a huge number of mortgage providers and deals, we will help you find the best option for you. 
Read our mortgage, insurance and property help guides.
Living In Leeds
Are you looking to buy a property in Leeds or thinking of moving there?
Leeds is a truly beautiful location, which has something for everyone. The heart of historic Leeds is one of the most prime areas here. However, you can find outstanding value for money when it comes to properties just outside of the city. 
Some of the benefits of living in Leeds are as follows: 
Great transport connections
Stunning architecture and incredible history, creating a beautiful environment to live in
More than 2,000 stores 
Two universities in the city
Great range of restaurants, cafes, nightclubs, and other entertainment venues
70 local schools in the city
Vibrant, varied, and colourful nightlife
Two main theatres to enjoy
Unemployment is typically low when compared to the rest of the UK
Get a mortgage with the help from YesCanDo
Find out everything you need to know about mortgages. Advice on how to get one, how to get the best deals, and getting mortgage advice in Leeds.