A mortgage broker is a business that serves as an intermediary between homebuyers and mortgage lenders to broker mortgage loans. Mortgage brokers commonly arrange a wide variety of mortgages, including remortgages, buy-to-let mortgages, and limited company mortgages.
If you're looking to buy a house or if you want to remortgage, the mortgage broker will find out more about your financial circumstances and will explain the different types of mortgages that are right for you.
When choosing a mortgage broker, you have a choice of:
Tied or multi-tied brokers
Whole of market mortgage brokers
Tied and multi-tied brokers work with a single lender or a small number of lenders and therefore, don't always have access to the best deals on the market.
The whole market brokers are far less limited as they have access to a much larger group of mortgage lenders. As such, they can access the best deals available. YesCanDo Money is a whole market mortgage broker.
Keep reading to learn more and get in touch with a mortgage adviser at YesCanDo if you would like more information about any of our fee free mortgage broker services.
An expert mortgage broker that doesn't charge a fee!
An expert mortgage broker that doesn't charge a fee!
What does a mortgage broker do?
Finding the right mortgage can be a daunting prospect for first-time buyers and seasoned home movers alike. This is where a mortgage broker comes in handy as their primary goal is to help customers find an excellent mortgage, with an affordable interest rate and reasonable payment period.
The mortgage adviser will:
Compare mortgage deals
There are thousands of mortgages on the market and mortgage brokers will compare each one before they recommend certain types of mortgages to their customers. These include exclusive deals as brokers that cover all of the mortgage market often have access to deals that customers can't find online or on the high street.
Offer helpful mortgage advice
It is the responsibility of the mortgage adviser to assess their customers' financial situation before giving mortgage advice. After doing so, the customer will become aware of all the mortgage options that are relevant to them and will be less likely to choose a product that could put them in financial jeopardy.
Complete the mortgage application
Customers don't need to handle the application for their mortgage alone. Their mortgage advisor will gather the paperwork from them and will handle all other aspects related to the application. They will then liaise with the lender and other relevant parties until the mortgage has been authorised and completed.
Why Use a Mortgage Broker?
A specialist broker can access direct deals on the market that may be subject to special rates and discounts. They can also access specialist mortgages for people with exceptional circumstances, such as those who are self-employed or who have a poor credit history.
A mortgage broker's job is to make their customer's lives easier. They will compare mortgages, manage the mortgage application process, liaise with lenders, estate agents, and solicitors, and do many other things on their customers' behalf.
Independent mortgage brokers work for you giving impartial advice so customers won't be swayed into getting a deal that isn't right for them.
In short, mortgage brokers can save customers both time and money and they can take away the stress of getting a great new mortgage deal. To learn more, browse our website and get in touch with our friendly team if you would like the services of an expert mortgage adviser.
An expert mortgage broker that doesn't charge a fee!
An expert mortgage broker that doesn't charge a fee!
Why Use a Mortgage Broker Instead of a Bank?
If your bank is advertising attractive mortgage deals, surely it's easier to go directly to them rather than use the services of a mortgage broker, right? Not necessarily!
If you choose to use the services of a reputable broker, you can expect:
Better mortgage deals
While the deal your bank may offer you a suitable deal, there is every chance that you could find a much better deal elsewhere that could potentially save you a lot of money. When you choose to use the services of a broker, your mortgage consultant or adviser will compare every deal on the UK market until they find the best deal that will perfectly suit your needs.
So, while you could decide to use your bank if you like what they are offering, be aware that you might end up kicking yourself later when you hear of a much better mortgage deal elsewhere.
More mortgage savings
Banks will often lure their customers in with low-interest rates. As such, customers assume they will save money when using the bank in question. However, there are other variables to consider such as mortgage fees and your deposit so, in reality, the customer might not make as much savings as they expected.
This is where the services of a qualified mortgage advisor can come in useful. They have an understanding of the different types of mortgage costs and will take these into account when finding their customers the best mortgage deal.
A successful mortgage application
Borrowing money from a bank isn't always easy. It's not as simple as making an application and waiting for the funds to roll into your bank account. We have observed many cases when a mortgage application has been turned down as banks use set criteria when deciding whether or not to give somebody a mortgage. Therefore, you could get your hopes up only to have them dashed again if the bank says no!
A mortgage advisor can minimise this risk. Not only will they advise you on what you need to do to improve your chances of getting accepted, but they will also consider the specific lenders that are more likely to accept your application.
Go with what's best for you
Ultimately, the choice is yours. You could go directly to a bank (or building society) and apply for a mortgage loan. However, you might miss out on better deals elsewhere. To ensure this doesn't happen, the better option is to use the services of a brokerage firm as a professional mortgage advisor can pinpoint the best deal that is better for your financial and personal circumstances.
Pros and Cons of Using a Mortgage Broker
Mortgage brokers definitely provide more advantages to getting a mortgage than disadvantages, especially if they are a fee-free mortgage brokers. However, let's go into detail as to how a mortgage broker can benefit your mortgage journey.
Benefits of Using a Mortgage Broker
Reduced Hassle
A lot of time and effort can be spent when searching for mortgages, completing mortgage applications, and speaking to lenders. You can cut through this hassle by using the services of professional mortgage advisers who will do all of this for you.
Expertise
It's our opinion that if you don't have a good knowledge of personal finance, the mortgage market, and the reasons behind fluctuating bank rates, you might end up with a mortgage deal that isn't right for you. Mortgage brokers have access to the whole mortgage market and will explain in clear terms the steps you need to take to improve your chances of receiving the most suitable mortgage and the best mortgage rates.
Independent Mortgage Brokers have access to better deals
Due to their mortgage contacts, whole of market brokers can often access better deals than those that are being advertised locally. For you, this can mean significant savings in both the short and long term.
An expert mortgage broker that doesn't charge a fee!
Drawbacks of Using a Mortgage Broker
Mortgage Broker Fees
We often get asked how much does a mortgage broker cost? Some mortgage brokers charge their customers a fee for their services. After all, they need to be paid somehow so it's understandable that they will bill their customers for their time. The fee can vary between 0.3% to 1% of the loan size but should never be more than this. If the mortgage was worth £150,000, for example, the fee would be £450 charged at 0.3%.
Before you decide on a brokerage firm, you should always ask them about their fee structure before using their services. This will ensure you don't end up with yet another surprise expense associated with property ownership.
However, not all mortgage brokers charge their customers a fee. Some will charge you mortgage broker fees. This means they choose to charge their own fees on top of this commission and effectively get paid twice; once from the lender and once from you as a client.
YesCanDo is a FEE-FREE mortgage broker. Therefore, you will not be charged for any of our services. So, not only will you save money via the mortgage rates and deals that we can access for you, but you will also make savings when you choose to use our services as you won't be charged any hidden or upfront fees.
Finding a mortgage broker
There are many mortgage brokers in the UK to choose from. The first thing you want to think about is do you want to use the services of fee-free mortgage broker or one that charges a fee.
Fee free mortgage brokers – There are many big brokers that choose not to charge a fee. All brokers get paid by the lender however some choose to charge their customers a fee on top. It usually makes sense to save yourself the £500 – £1000 fee and choose a fee free broker instead.
Mortgage brokers that charge a fee – Some brokers choose to charge a fee to their customers. You will find that specialist brokers such as ones that specialise in adverse credit customers will usually charge a fee. This is because the amount of work and time needed to get the right mortgage for someone with bad credit is much greater. Therefore the fee covers the amount of time the mortgage broker has to work on getting you a mortgage.
How Do Mortgage Brokers Get Paid?
5 Things to think about when choosing a broker
Our advisors have put together a list of things you should consider when choosing a mortgage broker.
Do they charge a fee?
Do they have amazing reviews?
Do they communicate with their customers in a modern way?
Do their website and branding look professional?
How quickly do they respond to you from your first contact?
5 Best Mortgage Brokers in the UK
How a Fee Free Mortgage such as YesCanDo Money can help
If you are currently trying to find an experienced fee free broker, get in touch with our team. We have one primary aim: to recommend mortgages that are right for your personal and financial situation.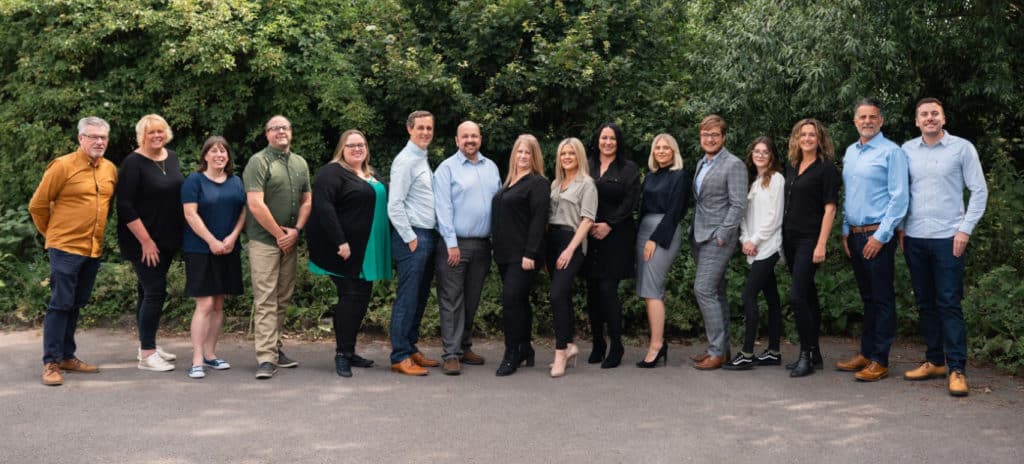 An expert mortgage broker that doesn't charge a fee!
Experienced mortgage advisors
Our team of expert mortgage advisers has experience in helping thousands of people like you, so if you need independent advice, be you a first-time buyer, seasoned home mover, landlord, or somebody looking to remortgage, WE ARE HERE FOR YOU!!
We do everything for you, for free
Our experienced team of mortgage advisers will search the whole market to find you the best deal. One of our team will manage the application for your mortgage and help you gather up all the paperwork that is needed for it. And they will liaise with your mortgage lender, solicitor, estate agent, and other relevant bodies to save you time and effort. They will do all of this and more for FREE so you don't have to worry about any expensive fees.
Browse our website to find out more about our mortgage brokerage services and get in touch with us today if you require our specialist mortgage advice.