It's our advisor's observation that most people have assumptions when it comes to the cost of a mortgage. People tend to think that monthly mortgage payments tend to be at a similar cost to current rental payment costs. The truth is that in recent years calculating an average monthly mortgage repayment is much more complicated as there are a variety of affordability criteria variables.
What is the average mortgage payment uk
The average cost of monthly mortgage payments in the UK is £733 a month. This is statistically speaking using 2021 data from GOV.UK and ONS.
The 2022 government statistics for the average monthly payments on mortgages will be released shortly. However, with the bank of England base rate and average mortgage interest rates rising rapidly during the second half of 2022 we expect this to see the average monthly mortgage payment rise.
However, it is hard to work out your average mortgage cost without knowing your individual situation, your income, and the current rates. This is because there are thousands of different mortgage products on the market, each with different costs and variables that need to be taken into account when working out both the total cost (including interest) of the loan and the monthly mortgage repayments that need to be paid.
As such, the average cost provided should be taken with a pinch of salt. However, below we talk about the variables that determine the cost of mortgages and what you might be able to do to reduce the interest rate and the cost of the average monthly mortgage repayment.
If you are currently looking for a mortgage, get in touch with our team as we will be able to give you a more accurate figure after looking at your situation and the type of mortgages that are right for you.
Learn how much your mortgage will cost
What determines the cost of a mortgage?
The average costs of mortgages depend on a number of variables.
These include:
The type of mortgage product
The mortgage applicant's personal circumstances
The interest rate being offered by the lender
The length of the mortgage term
The amount the applicant puts down as a deposit
The various fees that add to the overall cost of the mortgage
The average price of local properties
Let's take a look at some of these variables and how they relate to the cost of a mortgage.
Mortgage interest rates
Mortgage rates vary between one lender and another so there is rarely any consistency. The interest rate you will be subjected to will be based on the promotional deal offered by the lender, the Bank of England base rate, your personal circumstances, the size of your mortgage deposit, and the type of mortgage that you have you chosen.
Which type of mortgage has the lowest interest rate?
Interest rates rise and fall all the time so your interest payments (and overall repayment cost) will depend on the mortgage type you have selected.
These include:
Variable rate mortgages
Tracker mortgages
Fixed rate mortgage deals
If you choose a fixed-rate mortgage deal, the interest rate will stay the same for a fixed period of time. This can be good news as you will know how much you will need to set aside for your mortgage repayments. However, if the interest rate falls, you won't benefit from any savings as the monthly cost of your mortgage will still be tied to the fixed rate. Not sure how long you should fix your mortgage rate for?
If you choose a variable-rate mortgage, the interest might be higher or lower than that on a fixed-rate mortgage, depending on the rate set by your lender. As the lender can increase or reduce their interest rate at any time, there is no guarantee that you will always be on the most affordable mortgage deal.
Tracker rate mortgages
If you opt for a tracker mortgage, the interest rates will depend on the Bank of England base rate. As such, the amount you have to pay could vary depending on whether the base rate rises or falls.
Repayment or interest-only mortgages
Your average mortgage payment will also depend on whether you opt for one of these mortgage products…
Repayment mortgage
Interest-only mortgage
With an interest-only mortgage, your monthly repayments are only made up of interest. However, interest rates are usually higher on these types of mortgages and you will still have to pay the capital at the end of the mortgage term.
More: Interest only mortgages
Learn how much your mortgage will cost
Which type of mortgage is best for me?
When basing a decision based on interest rates, it's wise to compare the deals being offered by different lenders. However, the advertised rate might not be the actual interest rate that you are offered as the lender will also take your personal circumstances into account when determining what your average mortgage payment will be on a month-by-month basis.
This is frustrating, we know, but if you want to benefit from the lowest mortgage interest rates and cheapest mortgage overall, get in touch with our team. We will consider your personal circumstances and the various factors that determine interest rates and will look for the mortgage lenders that are able to offer the best possible deal that you are eligible for.
Average mortgage interest rates
The table below highlights the average mortgage interest rates for 2021 using ONS data. This is intended as a guide only because, as we said, the total interest you have to pay will also depend on other factors, including those related to your personal circumstances.
| Type of Rate | Average Interest Rate |
| --- | --- |
| 2 year fixed rate with a 95% LTV | 3.85% |
| 2 year fixed rate with a 75% LTV | 1.46% |
| 3 year fixed rate with a 75% LTV | 1.72% |
| 5 year fixed rate with a 75% LTV | 1.74% |
| 10 year fixed rate with a 75% LTV | 2.58% |
| Standard Variable Rate | 3.62% |
Learn how much your mortgage will cost

Other factors that affect your mortgage payment
There are certain other factors to consider when talking about the average uk mortgage payment. We list them below and delve into how they can make a difference to the monthly payments on your mortgage.
The average mortgage term
The length of a mortgage will also affect the overall cost of the mortgage.
The average length of residential mortgage terms is 25 years but you can apply for a longer or shorter mortgage if you prefer.
The shortest mortgage terms are around 5 years in duration and the longer mortgage terms are around 40 years.
Mortgage applicants usually opt for longer term mortgages as this is one way to reduce their monthly payments. However, they will still pay more in the long term as a longer period equates to more interest over the term of the mortgage.
Mortgage deposit
To prove to the lender that you're able to cover the cost of the loan, you will need to give them a few assurances. It is hard to say what credit score is needed to buy a house. However, having a good credit history is one way to win their favour and so too is the size of the deposit you put down as a down payment for your property. The size of your deposit will determine how big your mortgage will be.
The more you can use a deposit, the better, as you will then have to borrow less from the lender. You will be eligible for more affordable loan-to-value mortgage deals with a lower interest rate and reduced mortgage payments on your remaining balance.
This isn't to say you won't be offered good deals with a smaller deposit but to reduce your average mortgage repayment, bigger is always better!
Of course, you shouldn't stretch yourself beyond your means, so if you can't afford to put down a large deposit, you should use whatever funds you have at your disposal.
If you are struggling to raise a deposit for your mortgage, you may be able to access local government schemes, including help-to-buy schemes and mortgage guarantee schemes if you are one of the many first-time buyers looking to get on the property ladder.
You could also ask a family member to give you a gifted deposit as you could add this to your savings to make up a larger deposit. You would then benefit from a smaller mortgage with cheaper mortgage repayments.
Wondering how much deposit is needed to buy a house?
The value of the property
The average house price in the UK in 2022 is £296,000. This will vary from corner to corner of the UK, however, you will find that local property prices will dictate how small or big your mortgage is as it's all based on percentages. This is something to consider when looking at house prices in your local area and elsewhere in the UK.
The higher the property value, the more expensive your mortgage will be unless you can pay off a good portion of this with your deposit.
The table below indicates average mortgage payments in relation to the average house price in a selection of cities from various regions of the UK.
| UK Area | Average Property Price | Monthly Mortgage Repayment * |
| --- | --- | --- |
| Liverpool | £199,554 | £908.78 a month* |
| Manchester | £239,954 | £1,092.76 a month* |
| London | £727,743 | £3,314.16 a month* |
| Cardiff | £286,514 | £1,304.79 a month* |
| Birmingham | £234,989 | £1,070.15 a month* |
| Glasgow | £209,251 | £952.93 a month* |
| Leeds | £253,847 | £1,156.03 a month* |
Average property prices over the last 12 months based on figures posted by Zoopa »
* (Monthly mortgage repayment based on average price paid with a 90% Loan To Value – 3.6% two year fixed rate – 25 year term) * Rates will differ

Remember that the average UK house price is only one factor that will determine the size of your mortgage. Other variables will also have an effect on the total cost of your mortgage and your monthly payment, such as…
Mortgage type
Interest rates
Length of the mortgage term
Deposit size
How can I reduce the size of my monthly mortgage repayments?
If you want to benefit from lower monthly payments on your mortgage, there are a number of things you can do.
Increase your deposit
Increase the overall term of the mortgage
Improve your credit score if you have a bad credit rating
Consider interest-only mortgages (you will still need to pay the capital at the end of the mortgage term)
Pay off a lump sum of your mortgage when finances allow (be aware that some lenders will put a cap on how much you can overpay)
Choose a region in the UK with a cheaper

average house price
For more advice on reducing your mortgage costs and your average monthly payments, get in touch with our team. We will look for affordable deals on the mortgage market that suit your financial position.
Learn how much your mortgage will cost
Get In Touch With YesCanDo Money
As you will now understand, the average mortgage cost (and the average monthly mortgage payment) is dependent on a range of factors, from housing prices to the amount you put down as a deposit.
To make sure you benefit from an affordable mortgage, at the lowest possible cost (including interest) to reduce your monthly repayment, get in touch with our team. As we're not a lender, we are unbiased in our approach and can tailor our services to meet your particular needs.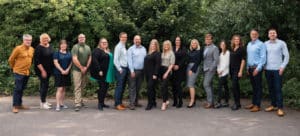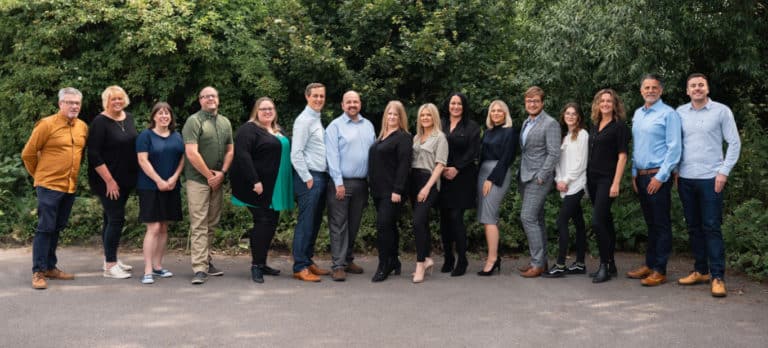 We will search the market for the lenders that offer the lowest mortgage rates and will advise you on what you can do to gain access to residential loans with the lowest monthly payments. If you're looking to remortgage, we can also compare deals so you know whether to stick with the same lender or move to a new lender with lower interest charges.
Get in touch using the contact details on our website and begin your journey towards getting an affordable mortgage with our expert team.
Related Reading: