So it's time to remortgage and you need to plan enough time for your Barclays remortgage. If you start the mortgage application process too late, you may run out of time, therefore, start nice and early and book that interest rate and take the strain from having to rush the mortgage through.
Barclays Remortgages
A remortgage with Barclays takes 12 weeks. If time allows we recommend you start the mortgage renewal 20 weeks before your existing fixed rate ends so this allows plenty of time to secure an interest rate and to stop any need to rush the remortgage through.
Getting the timing wrong on a remortgage can cause a lot of stress and worry. If you start too late you run the risk of the mortgage going through too late and going onto the Barclays standard variable rate which could cost you significantly. In this guide, we will give you the perfect timing together on what you can expect on remortgaging with Barclays.
With interest rates rising rapidly at present its been our observation that it makes sense to start your remortgage as soon as you can. Please talk to one of our experienced mortgage advisors who will find out the very earliest date you can get that new fixed interest rate before they rise further.
Barclays Remortgage Process
Depending on what you are trying to achieve, a remortgage with Barclays bank can vary in the amount of time it takes to process. A straightforward mortgage with no additional borrowing or a change to a mortgage can be quite quick.
Mortgages for the self-employed can proceed slower as getting accounts, SA302's and tax overviews information can take time. If you have a lot of outgoings, loans, and debts this can also mean a Barclays mortgage application can proceed at a slower pace.
Below we will answer the main questions about the Barclays remortgage process and mortgage application. Let's explain what you can expect from the Barclays mortgage process.
We can organise your Barclays remortgage and compare the whole market
When is the earliest I can start my Barclays remortgage?
The earliest you can get the ball rolling is 6 months prior to your existing Barclays mortgage rate ending. There are many benefits to starting early.
One benefit is if there are any hold-ups or problems with your mortgage loan it means you won't need to panic as you will still have plenty of time. If for some reason they were to refuse you a mortgage on your property, starting early will give you plenty of time to switch to another lender and stop your monthly repayments from increasing.
What are the timescales for my Barclays mortgage application to be approved?
You will need to have an interview with a mortgage consultant who will ask you for information about yourself and your income & outgoings.
The next stage of your mortgage application will be to find out your borrowing amount by the bank using their mortgage affordability calculators to see if the loan is affordable for you. Once they are happy with your affordability they will offer you a new rate. (Learn more about the Barclays Mortgage Calculator here )
The next stage of Barclay's remortgaging process is for them to carry out an agreement in principle. This will involve them looking at your income and outgoings including credit cards and loans you may have. They will also carry out a credit check to see your credit score.
Once they are happy with everything you will have your mortgage agreed in principle. It could be completed in an hour or two to agree on your mortgage deal however more realistically it will be a day or two.
How do I get my Barclays remortgage underway?
There are two options open to you when remortgaging.
The first option is to call the call centre and talk to someone who will arrange a call and information from an adviser.
The second option is to get a mortgage broker to do all the hard work. The mortgage broker will be able to carry out your whole remortgage for you. They will discuss your circumstances and find out what you are trying to achieve. See if want to raise any extra funds to repay debt etc. They will then submit any mortgage applications, complete all the paperwork, arranging any life insurance or home insurance. Basically, see the whole mortgage process through to completion and it won't cost you a penny to use their services!
Fact – Did you know that over 71% of mortgages in the UK are carried out by independent mortgage brokers
Porting your Barclays mortgage
Porting a mortgage means that you transfer the Barclays mortgage from your existing property over to a new property. This should be carried out very carefully to avoid paying early repayment charges!
If I am moving home can I take my Barclays mortgage with me?
So you have a buyer for your home and are wanting to move your existing Barclays mortgage to a new home. This is not only possible but also quite often the best move for you.
If your existing mortgage deal has not come to the end of its term yet it is likely that you will have to pay an early redemption fee also known as an early repayment charge (ERC) to Barclays for leaving early. Therefore it may be possible to port your existing rate and mortgage to your new home avoiding paying an early redemption fee.
If you are needing additional borrowing for your new property you may be able to port your existing products and get a new top-up rate either matching the same term or possibly a longer term to make monthly repayments affordable.
Speak to a mortgage broker about your circumstances. The mortgage broker will be experienced at porting a Barclays mortgage to your new property. They will understand Barclays products and be able to find when your early redemption fee will end and therefore your needs to either port or not port your existing rate and products to your new home.
Barclay's Early Repayment Charges (ERC's)
| Fixed Rate Deal Periods | Barclays Early Repayment Charges |
| --- | --- |
| 2 year fixed | 1% of balance repaid |
| 5 year fixed | 2% of balance repaid |
| 7 year fixed | 3% of balance repaid |
| 10 year fixed | 10% of balance repaid |
| Tracker rate products | No ERC's. |
Barclays ERCs remain the same as above across their whole product range – First time buyers, home movers, remortgage, buy to let ETC
This information is correct and true as of the 5th of December 2022. These charges are applicable on new mortgages with the lender and could be different for existing/historical mortgages. 
We help you remortgage with Barclays or with a better lender
Fee-Free Mortgage Brokers
YesCanDo Money is the largest fees-free mortgage broker in the south of England including London. They are family-run independent mortgage brokers who give quality service as reflected in their 5-star google and Trustpilot reviews.
Your Barclays remortgage organised by YesCanDo mortgage advisers
YesCanDo will do all the hard work for you. Sit back while YesCanDo first gets you an agreement in principle and once you are happy will submit your Barclays mortgage application completing all the necessary paperwork and seeing your mortgage application through to completion.
If for any reason Barclays has turned you down for a mortgage don't panic! YesCanDo Money will find out the reason why and then access over a hundred different high street lenders to find you a mortgage lender that will accept you.
With over 14,000 different deals available. YesCanDo will search the whole market for the very best one for you!
Being fee-free this service will not cost you a penny! Sound too good to be true then look at the hundreds of 5-star Trust Pilot, Google, and Facebook reviews.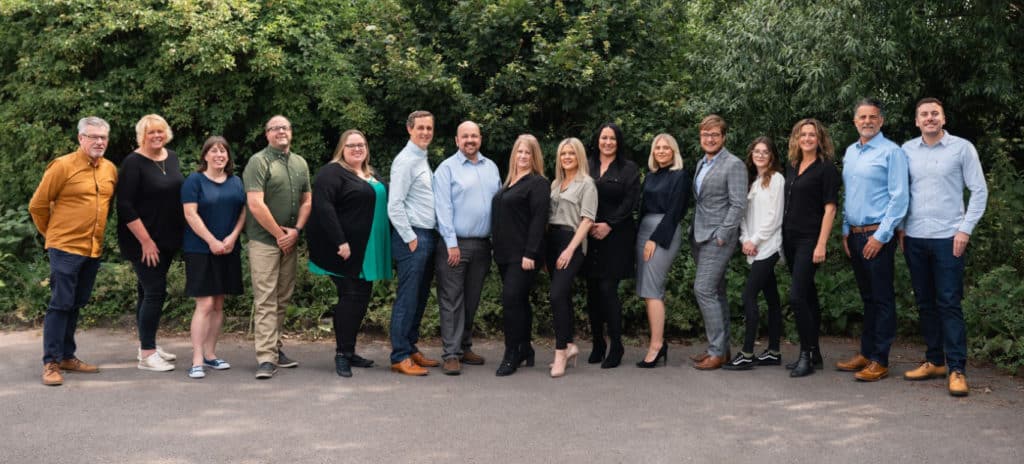 Speak to our mortgage advisers about your Barclays remortgage
We help you remortgage with Barclays or with a better lender
Frequently Asked Questions