Are you considering borrowing additional borrowing on top of your existing mortgage? A further advance mortgage might be the solution you're looking for. In this guide, we'll explore what a further advance mortgage is, how it works, its advantages and disadvantages, and alternatives to consider. If you have any questions after reading our guide, don't hesitate to contact the team at YesCanDo Money for FEE-FREE mortgage advice and support.
Introduction to Further Advance Mortgages
A further advance allows you to borrow additional money from your current mortgage lender without switching to a new lender or changing your current mortgage deal. This option can be useful for various purposes, such as home improvements, funding a deposit for a second property, or debt consolidation. However, it's essential to weigh the pros and cons and consider your financial position before taking on this extra borrowing.
Understanding Further Advance Mortgages: What You Need to Know
If you need extra funding but don't want to refinance or take out another loan, a further advance on your mortgage could be the perfect solution. This is additional mortgage borrowing from your mortgage lender and will be a separate account with a different interest rate. Investigate this option if it meets your current needs!
Before deciding to take out additional borrowing, be sure to consider the interest rate that may come with more money. This could potentially differ from your current mortgage loan's rate, so thoroughly assess your financial standing first.
Comparing Remortgage and Further Advance Options
There are two distinct methods to secure extra funds through a mortgage:
Maximize the value of your mortgage by remortgaging to a new loan deal with either your existing lender or an alternative provider, which could mean increasing the size of your mortgage loan.
If you are looking for mo for a particular purpose, consider obtaining a 'further advance' from your current mortgage lender.
What is the difference between a further advance and a remortgage?
Let's uncover the distinctions between a remortgage and a further advance in greater detail.
Remortgage
Unlock the true potential of your home equity by remortgaging and increasing your loan amount. By swapping from a current lender to one that offers the lowest interest rate, you can drastically reduce expenses associated with borrowing against the value of your home.
Advantages of remortgaging:
You will have one interest rate
You will have one mortgage end date
No additional fees will be charged – If you choose to remain on your current mortgage rate without refinancing
Disadvantages of remortgaging:
If you decide to remortgage before the expiry of your fixed rate period (generally two or five years), you could incur early repayment charges
Remortgaging usually takes longer than a further advance
Further Advance
Instead of having to switch lenders and mortgages, you can choose the simpler option of taking out a further advance on your current mortgage with the same lender. This makes it a lot easier for you to raise the money needed without any added stress or paperwork.
Advantages of a further advance:
You will receive the extra funds much quicker
You won't have to pay an early repayment charge to move lenders if your mortgage rate isn't coming to an end soon.
Disadvantages of a further advance:
You will pay a new arrangement fee
You will have a second additional interest rate
You will have two separate fixed-rate end dates
When choosing the amount of your loan, two primary considerations must be taken into account—the worth of your property and the size of your existing mortgage loan. However, if you are able to make additional payments each month beyond what is being paid for the on your current loan be aware these may be higher than your possibly competitive interest rate. As such, assess your financial situation carefully before taking this additional borrowing into account.
Sticking with your current bank or building society means you don't need to apply for a new mortgage and will not incur any early repayment charges. But if you can find a competitive deal that offers lower interest rates, remortgaging could be the more economical option for additional borrowing than just taking out unsecured lending.
How long does a further advance take to process?
When applying for a further advance, you simply need to fill out your mortgage lender's form and provide evidence of your income and savings. If you pass the lender's checks, you will usually receive your loan within 4-8 weeks (or sooner).
The advance might take a little longer to process if the lender needs to revalue your property or if any complications arise after your application.
Can I get a further advance on my mortgage?
To obtain a further advance on your mortgage, you must pass your lender's affordability checks. They will assess your income and outgoings, including debt repayments and living expenses, to determine if you can afford the additional loan repayments. Your credit history will also be considered, as lenders prefer reliable borrowers. A poor credit rating may not disqualify you, but a recent history of defaults could impact the decision.
Additionally, lenders evaluate your home equity, typically requiring at least 25% before approving additional borrowing. Check with your lender for their specific requirements.
To improve your chances of approval, you should:
Minimize your outgoings
Make timely payments on outstanding debts
Build up sufficient equity in your property
If you don't qualify for a further advance, then consider applying for a personal loan as an alternative solution.
What Can a Further Advance Be Used For?
Further advances can be used to fund home improvements, raise funds for a deposit for a second property (such as a buy-to-let investment), or consolidate existing debts. The interest on your new debt repayments will typically be lower than the interest charged on any personal loans you hold. However, you need to remember that the advance will be secured in your home. For this reason, you might want to consider a form of unsecured borrowing for smaller amounts or short-term financial needs.
Further advance on buy-to-let mortgage
It's possible to take out a further advance on a buy-to-let mortgage but you will usually need around 40% equity in the property before you make your application.
Lenders have other eligibility rules too. Before agreeing to your advance, your lender will likely check that you have…
Owned and let your buy-to-let property for at least 6 months
Made full payments on your mortgage for at least 6 months
Not been in arrears over the last 12 months
Your current lender might have other stipulations so you should ask them about their eligibility rules when considering your borrowing options.
Let's see if what further advance options you have
Put the odds of a successful mortgage in your favour with the help of a qualified and experienced mortgage broker.
Applying for a Further Advance Mortgage
When applying for a further advance, keep these steps in mind:
Seek advice: Speak with a mortgage broker or financial adviser before making a decision. They'll help you figure out the best option for your individual needs and ensure you're well-informed to avoid potential pitfalls.
Research: Investigate the further advance options your current lender offers. Compare their interest rates and terms with other lenders' remortgage offers.
Speak with your lender: Talk to your current lender about their further advance options and check if you're eligible. They might ask for proof of income, credit checks, and the purpose of the funds.
Evaluate affordability: Before applying, make sure you can handle the additional monthly payments. Understand your financial situation and consider potential interest rate changes.
Apply: Once you've found the right loan option and are confident about repayment, start the application process with your mortgage broker.
Alternatives to a further advance on a mortgage
If you are considering taking out a loan, there are numerous other avenues to explore. For example:
Remortgaging
If you can qualify for the most desirable rates of a new mortgage product, remortgaging might be an ideal option to take advantage of if interest levels are low. For more information read our guide how does remortgaging work.
Secured loans
Making the wise decision to secure a loan, such as a second-charge mortgage or homeowner loan, is an excellent way to benefit from lower interest rates than unsecured loans. Take into consideration that your home will be used as collateral when applying for this type of secured loan; however, you can rest assured knowing that it comes with rewarding low-interest rates.
Unsecured loans (personal loan)
If you're looking to steer clear of putting your home up as collateral, unsecured loans (including most credit cards) offer a viable alternative. Keep in mind that interest rates are typically much higher on these types of loan products and it may be more difficult for those with low credit scores to gain approval.
Conclusion
A further advance mortgage can be an attractive option for homeowners who want to borrow additional funds without the need to remortgage. By understanding the process, weighing the pros and cons, and seeking professional advice, you can make an informed decision that best suits your financial situation.
If you require any assistance or advice on further advance mortgages, feel free to contact the team at YesCanDo Money for FEE-FREE mortgage advice and support.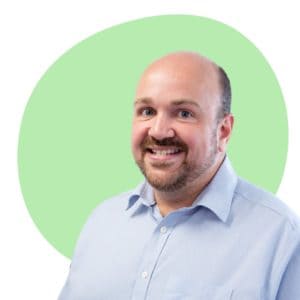 Case Study: Home Improvement with a Mortgage Further Advance
Tom (YesCanDo Mortgage Adviser)
I recently helped John and Sarah secure a further advance on their mortgage for home improvements. This option allowed them to avoid remortgaging or taking out high-interest loans. I guided them through the application process, and they received the funds within six weeks. The improvements significantly increased their property value, resulting in a higher return on investment upon selling. This case demonstrates the importance of expert mortgage advice in making well-informed financial decisions
Choosing the Right Option for You
As you explore your borrowing options, consider utilizing our services. We'll discuss your situation, evaluate all available options, and guide you in making an informed decision.
For a further advance on your mortgage, we'll communicate with your lender and help with your application.
If you opt for a remortgage, we'll search the market for the best deals and lowest interest rates, assisting you throughout the application process.
For alternative loan options, like second-charge mortgages, we'll provide expert financial advice and support tailored to your needs.
Got an interest-only mortgage? Read our guide to explore your interest only remortgage options.
Contact YesCanDo Money today for access to your best mortgage deal
Get in touch with us if you would like to learn more and benefit from expert advice from our experienced team of mortgage advisors. As all of our advice and support is FREE, you won't have to worry about any upfront fees or hidden charges if you decide to use our services.
Let's see if what further advance options you have
Put the odds of a successful mortgage in your favour with the help of a qualified and experienced mortgage broker.
FAQs-Further Advance Mortgage