Halifax 3 Year Fixed Rate Mortgage Overview
As a leading UK mortgage lender and part of Lloyds Banking Group, Halifax Mortgages offers products tailored to diverse homeowner needs. This guide examines their 3-year fixed-rate mortgage. With fluctuating rates, it provides stability for the first 3 years. We'll outline how the rate determines monthly mortgage repayments. For prospective and current mortgage borrowers, this guide demystifies Halifax's 3-year fixed product - covering key features and details on how it works.
Add a header to begin generating the table of contents
What is a 3 Year Fixed Rate Mortgage?
A 3-year fixed-rate mortgage ensures that your interest rate remains unaltered for a span of three years, irrespective of market changes. This mortgage type offers homeowners the peace of mind that their mortgage payments will remain steady, regardless of external economics.
Benefits of a 3 year fixed rate:
Predictability: Your monthly repayments remain unchanged, making budgeting easier.

Budgeting: With a fixed interest rate, there are zero surprises. You're well aware of the exact amount to allocate for your monthly mortgage.

Savings: In a scenario where interest rates are on an upward trajectory, securing a fixed mortgage rate can translate to potential savings over the mortgage term.
Types of Halifax's 3-Year Fixed Rate Mortgages
At present Halifax only offers its 3-year fixed-rate mortgage to those who want to remortgage
First-Time Buyers: Halifax, being a pivotal entity of the Lloyds Group, extends its support to first-time homeowners with custom-tailored mortgage solutions, ensuring a seamless property journey.
Remortgages: With the introduction of Halifax's new 3-year fixed rate remortgage, homeowners now have an enhanced option for stability in an ever-changing market. If you're contemplating a product transfer or considering switching your existing Halifax mortgage, this new offering promises both stability and potentially more favourable rates. For a comprehensive understanding of this launch and its implications, delve into our news guide on Halifax Unveils New 3-Year Remortgage Rates.
Buy to Let: For landlords and property investors, Halifax's 3-year fixed rate mortgage offers competitive interest rates, ensuring optimal return on investment and maximising rental yield.
Moving Home: Halifax ensures a frictionless transition, allowing homeowners to transfer their 3-year fixed rate mortgage to their new home, ensuring continuity in terms and finances.
Other Mortgage Types: Whether you're contemplating shared ownership, hefty mortgages, or any other property scenario, Halifax's large mortgage product range caters to diverse property and financial situations, all under the umbrella of a 3-year fixed rate.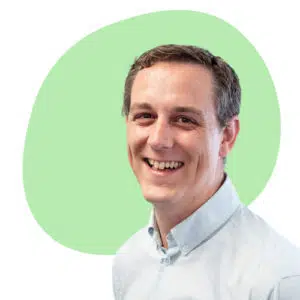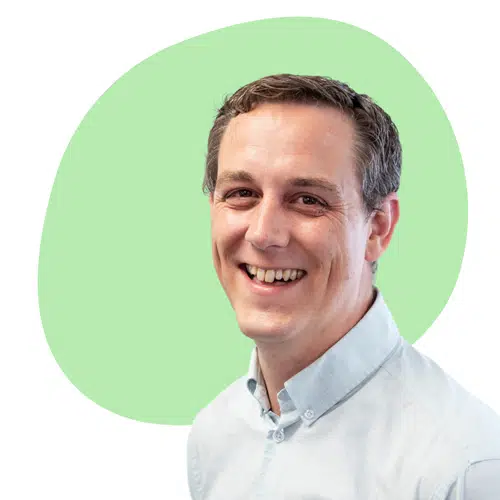 Case Study: Navigating Fixed Rate Mortgage Deals
Grant (YesCanDo Mortgage Adviser)
I recently had a customer, Mr. Jenkins, a self-employed graphic designer, seeking mortgage options for his dream home. A 5-year fixed rate mortgage would lock him into a higher rate, which he wanted to avoid. However, he desired a fixed rate for a longer period than 2 years due to his variable income. Our solution was the Halifax 3-year fixed rate mortgage, providing a balance of a reasonable fixed rate and the longer-term stability he sought. This case emphasises the importance of tailored mortgage solutions to individual financial circumstances.
Halifax 3 Year Fixed Rate Mortgage Features
Halifax's 3-year fixed rate mortgage comes packed with features designed to offer flexibility and convenience to homeowners:
Interest Rates: Competitive rates ensure affordable repayments and great value for money.
LTV Options: A range of loan-to-value ratios catering to different deposit sizes, providing options for both large and small deposit holders.
Repayment Methods: Flexibility to choose between interest-only or capital and interest repayments, depending on your financial situation and preferences.
Eligibility Criteria
Before applying for a Halifax 3-year fixed rate mortgage, it's essential to understand the eligibility criteria to ensure a smooth mortgage application process:
Income: A consistent and robust income is imperative to meet your monthly repayments.
Credit Score: A good credit history is essential, as it reflects your financial responsibility and reliability.
Property: The property's type, value, and condition can influence your mortgage terms. Some restrictions may apply based on these factors and what your mortgage balance and loan to value will be.
Fees and Charges
Understanding the fees is crucial for mortgage borrowers to avoid any surprises later on:
Application Fees: Application fees will depend on your mortgage type and are intended to cover expenses related to processing the application.
Early Repayment Charges: Should you choose to repay your mortgage early, an early repayment charge may apply.
Miscellaneous Fees: Miscellaneous fees include survey and legal costs as well as other associated expenses.
As part of your research before choosing the Halifax 3-year fixed rate mortgage option, it's crucial that you understand all the intricacies of mortgage rates as they will directly impact both monthly repayments and the total cost of borrowing.
Factors Influencing the Rates
Halifax's mortgage rates, especially for the 3-year fixed term, are influenced by several factors:
Loan-to-Value (LTV) Ratio: The percentage of the property's value that you're looking to borrow. A lower LTV often results in a more favourable mortgage rate.
Credit Score: A higher credit score can increase the potential of securing you a better rate, as it indicates lower risk to the mortgage provider.
Economic Climate: Broader economic factors, such as the Bank of England base rate and inflation, can influence mortgage rates.
Benefits of Knowing Your Rate
Understanding the rate you're eligible for can help in:
Budgeting: Knowing your rate allows for accurate financial planning, ensuring you're prepared for the monthly repayments.
Comparing Offers: By understanding the rate Halifax offers, you can compare it with other mortgage lenders to ensure you're getting the best deal.
Introducing Our Rates Tool
To help make understanding and comparing interest rates easier for our customers, we are delighted to introduce our Personalised Rates Tool. Designed to deliver tailored rates based on individual circumstances for maximum transparency and clarity.
How It Works:
Provide Your Details: Give basic information like property value, desired mortgage amount, your age, and mortgage term.
Instant Results: The tool instantly provides a personalised rate, providing you with the best 5 rates from 90+ lenders.
Expert Support: Should you require any clarification or have any inquiries, our team of mortgage experts is always on hand to help.
Utilising our Personalised Rates Tool will enable you to confidently navigate the mortgage landscape, equipping yourself to make informed decisions. Our interest rate tool searches over 14,000 mortgage products from 90+ mortgage lenders.
How to Apply for a 3-Year Fixed Rate Mortgage with Halifax
Embarking on the journey to secure a Halifax 3-year fixed rate mortgage is both straightforward and tailored for the customer's convenience:
1) Documentation
Begin by assembling all the essential financial documents. Documents needed include income proof, bank statements, and valid identification. If you need assistance in gathering these documents, consult a fee-free mortgage advisor who can guide you through the process.
2) Consultation
Before diving into the application, consider scheduling a consultation with an independent mortgage advisor. Organisations like YesCanDo Money offer expert advice without any fees, ensuring you're well-informed about the best mortgage products tailored to your needs.
3) Application
With the guidance of your mortgage broker, such as YesCanDo Money, they will assist you in filling out the Halifax application form and ensure that all necessary documentation is submitted correctly. This streamlines the process and increases the likelihood of approval.
4) Approval
Once reviewed and if everything checks out, if everything looks in your favor you'll receive a mortgage offer which outlines all the terms and conditions of your loan agreement.
5) Completion
Once your mortgage offer has been accepted, the final phase involves transferring funds. Whether moving into a new home or remortgaging existing ones, this step marks the conclusion of the mortgage process.
Conclusion
Halifax's 3-year fixed rate mortgage provides homeowners with stability and predictability in an increasingly unpredictable market. Boasting competitive rates and features tailored specifically to different needs, it has proven popular with homeowners looking for security. From first-time buyers and remortgagers to property investors and first time homebuyers – Halifax may have just what you're searching for with their 3-year fixed rate mortgage product!
FAQs on 3 Year Fixed Rate Mortgages
To stay updated on Halifax's competitive 3-year fixed interest mortgage rates and other related information, it's advisable to visit Halifax's official website or consult with one of its mortgage advisors.
Are Halifax offering fixed rate mortgages?
Yes, Halifax provides various fixed-rate mortgage options, including 2-year fixed-rate mortgages. These mortgages feature an interest rate lock that provides budgeting stability to borrowers over this two year period.
What fixed rates are Halifax offering?
Halifax provides fixed-rates at different terms: 2-year, 3-year, 5-year and 10-year fixed rates. Your exact interest rate may depend on factors like credit score, loan amount and property value.
Can you get a 3-year fixed mortgage in the UK?
Yes, 3-year mortgages do exist - specifically three-year fixed rates - offering homeowners the ability to lock in an interest rate for three years at once and ensure consistent monthly payments throughout this timeframe. At the end of your fixed rate period, you will revert to another rate, usually one of your lenders variable rates. Be aware that the variable rate can be far higher than the rate on your current mortgage and therefore start to look at your new mortgage options 6 months prior to your current deal ending.
Are Halifax offering fixed rate mortgages?
Yes, Halifax offers a range of fixed-rates, including the 3-year fixed rate mortgage. These products are designed to give homeowners stability in their monthly repayments by locking in an interest rate for a set period.
Discover Halifax Fixed Rate Mortgages
Navigating fixed rate mortgages? Let our team simplify it for you. Dive into Halifax's offerings with our expert advice and exclusive deals. Embrace the perks of fixed rates with ease and then get in touch with our fee-free advisors.
How YesCanDo Money Can Assist
Fee Free Mortgage Advisors Ready To Help
Choosing the right mortgage can be a complex task, but with the right guidance, it becomes significantly more straightforward.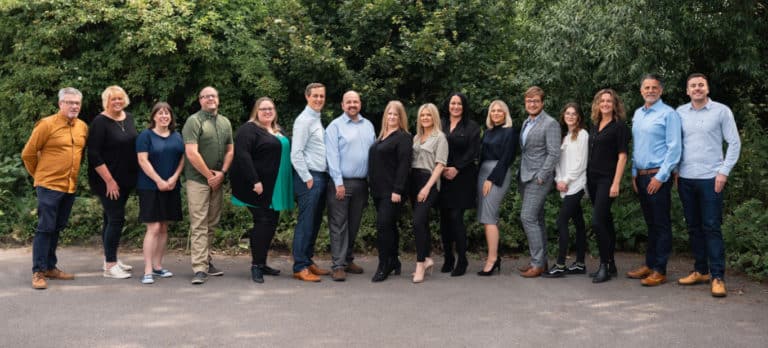 Expert Guidance:
YesCanDo Money offers fee-free mortgage advice and assistance on understanding the nuances of 5-year fixed rate mortgage loans from Halifax. With 30+ years of mortgage experience combined with their expertise of Halifax offerings, YesCanDo Money can tailor advice specifically tailored towards potential buyers seeking their ideal loan product.
Easy Application Process:
YesCanDo Money makes mortgage application effortless. Their team assists in gathering all required documentation to create an application with greater chances of approval – be it new financing or switching products! Get in touch with one of their expert mortgage advisers now about your needs!
More About Halifax Mortgages Below