Halifax 5 Year Fixed Rate Mortgage Overview
As a leading UK mortgage provider and part of Lloyds Banking Group, Halifax Mortgages offers products tailored to diverse homeowner needs. This guide examines their 5-year fixed-rate mortgage. With fluctuating rates, it provides stability for the first 5 years. We'll outline how the rate determines monthly mortgage repayments. For prospective and existing homeowners, this guide demystifies Halifax's 5-year fixed product - covering key features and details on how it works.
Add a header to begin generating the table of contents
What is a 5 Year Fixed Rate Mortgage?
A 5-year fixed-rate mortgage ensures that your interest rate remains unaltered for a span of five years, irrespective of market changes. This mortgage type offers homeowners the peace of mind that their monthly repayments will remain steadfast, regardless of external economics.
Benefits of a 5 year fixed rate:
Predictability: Your monthly repayments remain unchanged, making budgeting easier.
Budgeting: With a fixed interest rate, there are zero surprises. You're well aware of the exact amount to allocate for your monthly mortgage.
Savings: In a scenario where interest rates are on an upward trajectory, securing a fixed rate can translate to potential savings over the mortgage term.
Types of Mortgages with Halifax's 5-Year Fixed Rate
Halifax offers its 5-year fixed rate mortgage across various mortgage types to cater to a wide range of customers:
First-Time Buyers: Halifax, being a pivotal entity of the Lloyds Group, extends its support to first-time homeowners with custom-tailored mortgage solutions, ensuring a seamless property journey.
Remortgages: If a product transfer or switching your existing Halifax mortgage is on your radar, Halifax's 5-year fixed rate can proffer stability and potentially superior rates, giving long-term assurance for homeowners.
Buy to Let: For landlords and property investors, Halifax's 5-year fixed rate mortgage offers competitive interest rates, ensuring optimal return on investment and maximizing rental yield.
Moving Home: Halifax ensures a frictionless transition, allowing homeowners to transfer their 5-year fixed rate mortgage to their new home, ensuring continuity in terms and finances.
Other Mortgage Types: Whether you're contemplating shared ownership, hefty mortgages, or any other property scenario, Halifax's large mortgage product range caters to diverse property and financial situations, all under the umbrella of a 5-year fixed rate.
Halifax 5 Year Fixed Rate Mortgage Features
Halifax's 5-year fixed rate mortgage comes packed with features designed to offer flexibility and convenience to homeowners:
Interest Rates: Competitive rates ensure affordable repayments and great value for money.
LTV Options: A range of loan-to-value ratios catering to different deposit sizes, providing options for both large and small deposit holders.
Repayment Methods: Flexibility to choose between interest-only or capital and interest repayments, depending on your financial situation and preferences.
Eligibility Criteria
Before applying for a Halifax 5-year fixed rate mortgage, it's essential to understand the eligibility criteria to ensure a smooth mortgage application process:
Income: A consistent and robust income is imperative to meet your monthly repayments.
Credit Score: A good credit history is essential, as it reflects your financial responsibility and reliability.
Property: The property's type, value, and condition can influence your mortgage terms. Some restrictions may apply based on these factors and what your mortgage balance and loan to value will be.
Fees and Charges
Understanding the fees associated with your mortgage is crucial to avoid any surprises later on:
Application Fees: Application fees will depend on your mortgage type and are used to cover the expenses incurred in processing it.
Early Repayment Charges: Should you decide to pay off your mortgage before the end of its fixed-term period, an early repayment charge may apply.
Miscellaneous Fees: Miscellaneous fees include survey and legal costs as well as other associated expenses.
Understanding Halifax's 5-Year Fixed Mortgage Rates
As part of your research before choosing the Halifax 5-year fixed rate mortgage option, it's crucial that you understand all the intricacies of mortgage rates as they will directly impact both monthly repayments and the total cost of borrowing.
Factors Influencing the Rates
Halifax's mortgage rates, especially for the 5-year fixed mortgage term, are influenced by several factors:
Loan-to-Value (LTV) Ratio: The percentage of the property's value that you're looking to borrow. A lower LTV often results in more favourable mortgage rates.
Credit Score: A higher credit score can increase the potential of securing you a better rate, as it indicates lower risk to the lender.
Economic Climate: Broader economic factors, such as the Bank of England's base rate and inflation, can influence mortgage rates.
Benefits of Knowing Your Rate
Understanding the rate you're eligible for can help in:
Budgeting: Knowing your rate allows for accurate financial planning, ensuring you're prepared for the monthly repayments.
Comparing Offers: By understanding the rate Halifax offers, you can compare it with other mortgage lenders to ensure you're getting the best deal.
Introducing Our Rates Tool
To help make understanding and comparing interest rates easier for our customers, we are delighted to introduce our Personalised Rates Tool. Designed to deliver tailored rates based on individual circumstances for maximum transparency and clarity.
How It Works:
Provide Your Details: Give basic information like property value, desired mortgage amount, age, the number of applicants and your desired mortgage term.
Instant Results: The tool searches through 90+ mortgage lenders to instantly provide a personalised to 5 best rates. This roviding you with a clear idea of what awaits you when applying for your 5-year fixed-rate mortgage with Halifax or another lender with a better rate.
Expert Support: Should you require any clarification or have any inquiries, our team of mortgage experts is always on hand to help.
Utilising our Personalised Rates Tool will enable you to confidently navigate the mortgage landscape, equipping yourself to make informed decisions.
How to Apply for a 5-Year Fixed Rate Mortgage Halifax
The application process for a Halifax 5-year fixed rate mortgage is straightforward and customer-friendly:
Documentation: Gather all necessary financial documents, such as proof of income documents, bank statements, and identification. If unsure which documents you require seek advice from a fee-free mortgage advisor.
Consultation: Schedule a consultation with a mortgage advisor such as YesCanDo Money to discuss your needs and get expert advice on interest rates and product fees.
Approval: Once your documents are in order and the property valuation is complete, await the final approval, after which you'll receive your mortgage offer.
Discover Halifax Fixed Rate Mortgages
Navigating fixed rate mortgages? Let our team simplify it for you. Dive into Halifax's offerings with our expert advice and exclusive deals. Embrace the perks of fixed rates with ease and then get in touch with our fee-free advisors.
5-Year vs 2-Year Fixed Rates
Selecting between a 2-year and 5-year fixed rate mortgage can be an important decision for homeowners, with much depending on both current economic trends and individual finances. The choice can often depend on both your own unique financial needs as well as economic factors outside your control. At the end of the fixed rate period, you will normally switch to another fixed rate or one of Halifax's variable rates.
Advantages of 5-Year Fixed Rates:
Long-term Stability: Lock in a rate for a longer period, protecting against potential interest rate fluctuations.
Peace of Mind: With a 5-year fixed-rate mortgage loan, you have the security of regular monthly repayments, providing better financial planning capabilities.
Current Rate Scenario: It is interesting that in today's high interest-rate environment, 5-year fixed rates have fallen below 2-year fixed rates – something not seen previously when rates were much lower.
Advantages of 2-Year Fixed Rates:
Shorter Commitment: Ideal for those who anticipate changes in their financial situation or the housing market.
Historically Lower Rates: When interest rates were historically low, two-year fixed rates often outshone five-year rates and offered smaller monthly repayments.
Flexibility: Shorter fixed-rate mortgage deals provide greater freedom, especially if you plan to relocate or refinance in the near future.
Which is Right for You?
Should you lock in for 2 years or 5 years? It really depends on your situation and outlook. If you want to grab one of today's low 5-year fixed rates, the timing could be perfect. But think hard about your long-term financial goals and risk tolerance. A shorter 2-year fix may make sense if you foresee personal changes ahead or feel mortgage rates may decrease in the near future.
There's no one-size-fits-all answer. For personalised advice based on your unique circumstances, chat with a mortgage broker or advisor. They can guide you in weighing up the pros and cons of your needs. The right fix term is out there – you just need the right partner to help uncover it.
Discover Halifax Fixed Rate Mortgages
Navigating fixed rate mortgages? Let our team simplify it for you. Dive into Halifax's offerings with our expert advice and exclusive deals. Embrace the perks of fixed rates with ease and then get in touch with our fee-free advisors.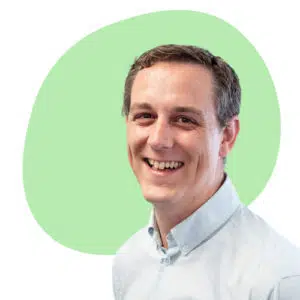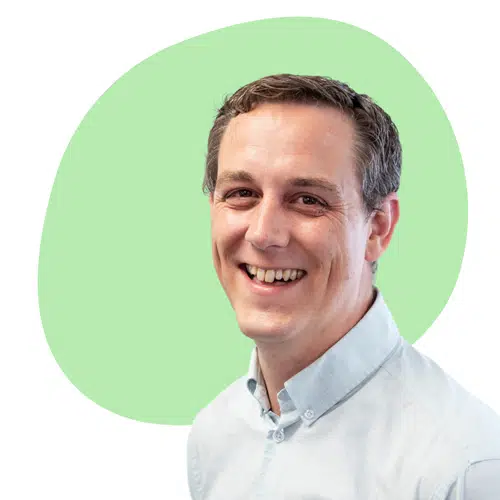 Mortgage Case Study: Smart Remortgaging with Halifax
Grant (YesCanDo Mortgage Adviser)
Last year my customers Tom and Sarah, sensed the impending mortgage rate hikes of 2023 They approached YesCanDo Money for advice, and with our guidance, they timely remortgage onto a low 5-year fixed rate with Halifax. This insightful move ensured they locked in a favourable rate just before the market rates surged. Their decision not only provided them with financial stability but also saved them from the brunt of the rate hikes that many faced in 2023. Their journey exemplifies the importance of timely financial decisions and the value of expert advice in the dynamic mortgage landscape.
FAQs on 5 Year Fixed Rate Mortgages
What is the 5-year fixed interest rate in Halifax?
Halifax provides competitive 5-year fixed interest mortgage rates at highly competitive rates, but their exact rate will depend on many variables including an applicant's credit score, loan-to-value ratio, and income. To stay informed about these fluctuations it is advised that users visit Halifax's official website or speak directly with one of our mortgage advisors for up-to-date and personalised rate information.
What is the average 5-year fixed mortgage rate today in the UK?
As we enter Q4 of 2023, the average 5-year fixed mortgage rate in the UK stands at approximately 5.7%. Notably, some five and 10-year fixed rates have even fallen below 5% due to the stabilisation of the Bank of England base rate we have seen in late 2023. For accurate and tailored interest rates tailored specifically to your circumstances, it's wise to work with a mortgage specialist or broker.
Are 5-year fixed-rate mortgages a good idea?
A 5-year fixed-rate mortgage offers stability in monthly repayments, protecting borrowers from potential interest rate hikes. It's ideal for those seeking long-term stability in their financial planning. However, the suitability depends on individual circumstances, future plans, and market predictions. If you anticipate staying in your home for the next five years and prefer predictable monthly payments, it can be a good choice.
Are Halifax offering fixed-rate mortgages?
Yes, Halifax provides fixed-rate mortgages with terms spanning 2-year, 5-year, and other lengths of time. These mortgages give borrowers peace of mind in knowing their monthly payments won't change regardless of market fluctuations. A fact often not known is different mortgage providers have different views on employed or self-employed income. Talk to us at YesCanDo for advice and guidance.
Conclusion
Halifax's 5-year fixed rate mortgage offers the perfect combination of stability and affordability, whether you are a first-time buyer, moving house, or remortgaging. Their competitive rates and our dedicated support make Halifax one of the go-to solutions for many homeowners wanting a new deal on a new mortgage or wanting a new rate on their current deal.
How YesCanDo Money Can Assist
Fee Free Mortgage Advisors Ready To Help
Choosing the right mortgage can be a complex task, but with the right guidance, it becomes significantly more straightforward.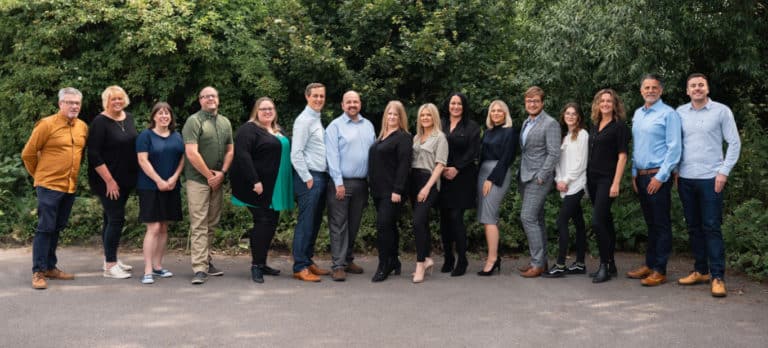 Expert Guidance:
YesCanDo Money, as a fee-free mortgage advisor, offers expert guidance on understanding the intricacies of the 5-year fixed rate mortgage landscape. With comprehensive knowledge of Halifax's offerings and over 30 years of mortgage experience, they provide bespoke advice to potential buyers, helping them find the best mortgage deal.
Seamless Application Process:
With YesCanDo Money, the mortgage application process becomes seamless. Their team assists in gathering the necessary documentation, ensuring that the mortgage application is robust and stands a high chance of approval. Whether you need a new mortgage or want a Halifax product transfer or product switch talk to one of our experienced mortgage advisers.
More About Halifax Mortgages