HSBC Mortgages Reviewed
Getting a mortgage with HSBC (The sixth biggest UK mortgage lender)
There are over 100 mortgage lenders operating in the UK, including HSBC. Read more to learn if HSBC are a good fit for your mortgage needs.

Add a header to begin generating the table of contents
HSBC is one of the best mortgage lenders in the UK so they may well be worth considering if you're currently browsing the property market or thinking about a remortgage.
We will take a closer look at HSBC in this guide, with information on the types of mortgage deals that this mortgage lender offers.
Could HSBC be the right lender for you?
Quite possibly, however as there are over 100 lenders on the mortgage market, let's dig a little deeper into HSBC and what they have to offer before securing a deal as there could be another lender that is better for your particular set of circumstances.
About HSBC
HSBC is one of the largest banking institutions in the world. It first opened its doors in Hong Kong in 1865 and quickly expanded into other countries across Asia, North America, and Europe.
Today, HSBC serves around 39 million customers worldwide. They offer a range of mortgage deals to many people, including first-time buyers looking to get on the property ladder, home movers, property owners wanting to get a remortgage, and investors wanting to make money from a rental income.
Compare HSBC Mortgages
HSBC offers a range of mortgage types to…
Homeowners looking to move home or switch to a better rate

Home buyers wanting to purchase their first property

Prospective landlords wishing to buy one or more properties
HSBC Mortgage Reviews: Is HSBC a Good Lender?
According to Which?, HSBC consistently offer some of the cheapest mortgage deals on the market so if you're looking to save money when buying a property, the bank could be considered a 'good lender.'
HSBC can also be commended on the high number of mortgage awards they have won, including 'Best Remortgage Lender' by Your Mortgage.
However, HSBC isn't the right lender for everybody. The bank doesn't participate in the Help To Buy scheme, so you may need to go elsewhere if you're a first-time buyer and unable to raise a deposit on your own.
Property buyers with bad credit and self-employed people without a lot of income proof might also need to consider another lender, as HSBC tends to reject applicants in these situations.
For a wider discussion on HSBC and how they compare to other mortgage lenders, contact our team who will let you know if this lender is the best fit for you. If not, your appointed mortgage advisor will consider your other options to ensure you…
Get a great mortgage deal

Have a better chance of being approved for a loan during the mortgage application process.
How Long Does an HSBC Mortgage Application Take?
On average, most lenders take around 21 days to process mortgage applications.
However, HSBC has a good track record of processing applications faster, with an 11-14 day wait time between application and mortgage offer for some customers.
How much can I borrow mortgage HSBC
As is the case with most lenders, HSBC will use income multiples when deciding how much you could borrow for a mortgage.
The minimum income multiple used by HSBC is 4.49 x annual income. You may be able to lend more money if you're eligible for a higher income multiple, up to a maximum of 5.5 x your salary, if you meet the lender's earning requirements.
Your income isn't the deciding factor on whether or not HSBC will lend you money. The lender will also consider…
Your credit history

The size of your deposit

Your regular expenses

Your age

Any debts you still have left to pay
Please note: If you fail to keep up repayments, your home may be repossessed. So regardless of how much you may be able to borrow, don't take out any loan that you think you will have difficulty paying back in the future.
How much would my monthly mortgage payments be?
The total amount you pay each month will depend on a number of factors, including the size and term of your mortgage, and the added interest rate.
Typically, the longer your loan term, the lower your mortgage repayments will be.
If you're able to make a larger deposit, you may get access to deals with the lowest interest rates to make your monthly repayments more manageable.
HSBC Mortgage repayments
When you know how much you could borrow from a lender, you will have a better idea of what your payments may be. We can do the calculations for you, so get in touch with our team if you would like to benefit from our FEE-FREE mortgage services.
HSBC Mortgage Calculator
To get an idea of how much you could borrow from HSBC, use the mortgage calculator below.
Please note: As a number of factors can affect your mortgage repayments and the total amount of your mortgage, this figure is an estimate only. Contact our team for a more accurate calculation.
Mortgage Affordability Calculator
Mortgage Repayment Calculator
Mortgage Affordability Calculator
Enter your sole or joint income below and see how much you can borrow.
Mortgage Repayment Calculator
Frequently Asked Questions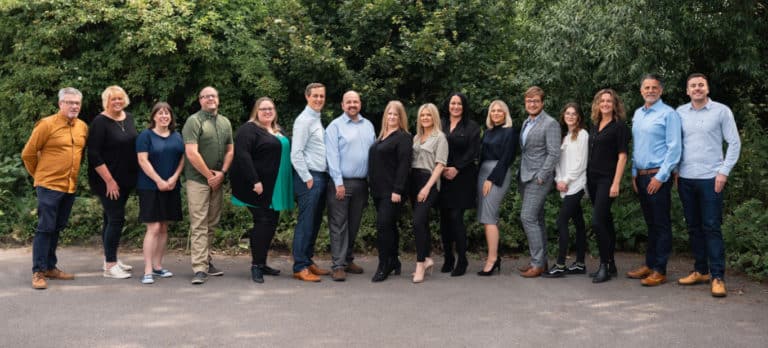 HSBC Mortgage Advisors
We offer FREE dedicated support fthroughout out the mortgage process, we have full-market access to the best mortgage rates & deals. We do everything for you, for free!
Let us know what the best time is for us to call you. We will get one of our mortgage advisors will be in touch to talk through your situation and available options.