HSBC 3 Year Fixed Mortgage Rate Overview
HSBC, a global banking leader and trusted mortgage lender, offers a range of mortgage solutions tailored for the UK market. Among them is the 3-year fixed-rate mortgage, designed for those seeking stability in their financial commitments. This guide provides a concise overview of this product, highlighting its benefits and how it can influence your monthly payments. Whether you're exploring options or already with HSBC, this is your roadmap to understanding HSBC mortgage rates.
Add a header to begin generating the table of contents
What is a 3-Year Fixed Rate Mortgage?
A 3-year fixed-rate mortgage guarantees your interest rate remains consistent for three years, regardless of market fluctuations. This type of mortgage provides homeowners with the assurance that their mortgage payments will stay constant, irrespective of external economic shifts.
Benefits of a 3-year fixed rate:
Predictability: Consistent monthly repayments simplify financial planning.
Budgeting: A set interest rate means no unexpected changes. You know precisely what to set aside for your monthly mortgage.
Savings: In situations where interest rates rise, locking in a fixed mortgage rate can lead to potential savings during the mortgage duration.
Types of HSBC's 3-Year Fixed Rate Mortgages
Currently, HSBC primarily offers its 3-year fixed-rate mortgage to those looking for a new mortgage or needing to remortgage.
First-Time Buyers
HSBC, one of the UK's largest banks, is dedicated to supporting first-time homeowners through the process of property purchase. Recognising the difficulties new homebuyers encounter when starting out on the property ladder, they offer tailored mortgage solutions designed specifically to address those specific requirements – including their 3-year fixed rate mortgage which provides first time buyers with the certainty of knowing their monthly repayment for 3 years.
Remortgages
HSBC's new 3-year fixed rate remortgage provides homeowners with a renewed option for stability in a dynamic market. If you're thinking of a product transfer or switching your existing HSBC mortgage, this new product offers both consistency and potentially more competitive rates.
Buy to Let
For property investors and landlords, HSBC's 3-year fixed rate mortgage is more than just a financial product; it's a gateway to maximising rental returns. Recognising the unique challenges faced by landlords, HSBC offers competitive rates and terms tailored to ensure optimal returns on investment. Whether you're expanding your property portfolio or refinancing an existing property, our team at YesCanDo Money are here to help.
Moving Home
Transitioning to a new home can be a complex process, but HSBC aims to make it seamless. With the option to transfer your 3-year fixed-rate mortgage to a new property, HSBC ensures that homeowners can maintain financial stability and continuity. From understanding the transfer process to exploring the benefits of sticking with HSBC during your move, get in touch with our fee-free mortgage advisors.
Other Mortgage Types
HSBC's commitment to catering to diverse property and financial scenarios is evident in its extensive mortgage product range. Whether you're considering shared ownership, seeking a large mortgage, or navigating other unique property situations, HSBC's 3-year fixed rate offerings provide solutions.
What happens if you have an existing HSBC Mortgage?
For those who already have a mortgage with HSBC, there are options to consider. Whether you're thinking of switching mortgage products, seeking a better interest rate, or have questions about your current mortgage, HSBC offers tailored solutions and dedicated support for existing customers.
Transitioning from Fixed to Standard Variable Rate (SVR)
Once your fixed rate term ends, you'll typically move to the lender's Standard Variable Rate (SVR). The SVR can be higher than your fixed rate, leading to increased monthly repayments.
Fixed Rate vs. Variable Rate Mortgages
When choosing a mortgage, it's essential to understand the difference between fixed and variable rates:
Fixed Rate: With a fixed-rate mortgage, like the HSBC 3-Year Fixed Rate, your interest rate period remains constant for a set period.
Variable Rate: A variable rate mortgage has an interest rate that can change, typically influenced by market conditions.
Unlock the Best of HSBC's Fixed Rate Mortgages!
We compare HSBC's fixed rates with 90+ lenders to ensure you get the prime deal. Let our experts manage the entire process at no cost to you. Experience a seamless, fee-free journey with us!
HSBC 3 Year Fixed Rate Mortgage Features
HSBC's 3-year fixed-rate mortgage is laden with features tailored to provide homeowners with flexibility and ease:
Interest Rates: Competitive rates ensure value for money and manageable repayments.
LTV Options: Diverse loan-to-value ratios accommodate different deposit amounts, offering choices for both large and small deposit holders.
Repayment Methods: Choose between interest-only or capital and interest repayments based on your financial circumstances and preferences.
HSBC Mortgage 3-Year Fixed Rate Eligibility Criteria
Before venturing into an HSBC 3-year fixed rate mortgage application, it's crucial to familiarise yourself with the eligibility criteria:
Income: A stable and substantial income is crucial to meet monthly repayments.
Credit Score: A commendable credit history is vital as it signifies your financial dependability.
Property: The property's type, value, and state can affect your mortgage terms. Some conditions may apply based on these factors.
Fees and Charges
Understanding the various fees associated with your mortgage is crucial to avoid any unexpected costs down the line:
Product Fee:
A product fee, often called an arrangement or booking fee, is charged for the mortgage deal you select. It can be paid upfront or added to your mortgage, in which case you'd pay interest on it. The fee varies based on the mortgage deal, and some offers might not have one. Always consider this cost when comparing mortgages.
Early Repayment Charges:
If you decide to repay part or all of your mortgage early before the fixed term is over, an early repayment charge could apply. This fee compensates your lender for lost interest payments they would have earned had your mortgage continued as initially agreed upon.
Miscellaneous Fees:
These can include survey costs, legal fees, and other associated expenses that might arise during the mortgage process.
Understanding HSBC's 3-Year Fixed Mortgage Rates
Before opting for the HSBC 3-year fixed-rate mortgage, it's imperative to grasp the nuances of mortgage rates as they directly influence your standard monthly payment and the overall borrowing cost.
Factors Influencing the Rates
Several factors affect HSBC's mortgage rates, especially the 3-year fixed term:
Loan-to-Value (LTV) Ratio: The proportion of the property's value you intend to borrow. A lower LTV often leads to a more attractive mortgage rate.
Credit Score: A superior credit score can secure a better rate, indicating a lower risk to the lender.
Economic Climate: Wider economic elements, such as the Bank of England base rate and inflation, can sway mortgage rates.
Benefits of Knowing Your Rate
Being aware of your eligible rate aids in:
Budgeting: Knowing your rate facilitates accurate financial forecasting.
Comparing Offers: By understanding HSBC's rate, you can juxtapose it with other lenders to ensure you're securing the best deal.
Introducing Our Rates Tool
We're thrilled to present our Personalised Rates Tool, crafted to provide tailored rates based on individual circumstances for utmost clarity.
How It Works:
Provide Your Details: Share basic details like property value, desired loan amount, age, and mortgage duration.
Instant Results: The tool instantly offers a personalised rate, showcasing the top 5 rates from over 90 lenders.
Expert Support: Our team of mortgage specialists is always ready to assist should you have any questions.
Using our Personalised Rates Tool empowers you to navigate the mortgage realm with confidence, equipping you to make informed choices.
Unlock the Best of HSBC's Fixed Rate Mortgages!
We compare HSBC's fixed rates with 90+ lenders to ensure you get the prime deal. Let our experts manage the entire process at no cost to you. Experience a seamless, fee-free journey with us!
How to Apply for a 3-Year Fixed Rate Mortgage with HSBC
Navigating the mortgage landscape can be challenging, but we're here to guide you through every step of the HSBC 3-year fixed-rate mortgage process. From our initial conversation to the final completion, our aim is to make this journey straightforward and transparent for you. Here's how we'll work together:
Consultation:
Start with an initial consultation with our friendly fee-free independent mortgage advisors – they're there to offer expert advice, answer any of your queries, and ensure you know which mortgage products meet your individual needs.
Documentation:
Next, it's time to gather all the essential financial documents, such as income proofs, bank statements, and valid IDs. If you're unsure about any document, don't hesitate to reach out. Our advisors are always ready to assist and clarify any doubts.
Application:
Once we have all the necessary details, our mortgage brokers will guide you through the HSBC application form, ensuring that everything is filled out correctly and that all required documents are in order.
Approval:
After a comprehensive review, if everything meets HSBC's criteria, you'll receive a mortgage offer. This document outlines the terms and conditions of your loan agreement, ensuring you have a clear understanding of the commitment.
Completion:
With the mortgage offer in hand, the final step is the transfer of funds. Whether you're moving into a new home or benefiting from a remortgage, this step signifies the successful conclusion of our collaborative process.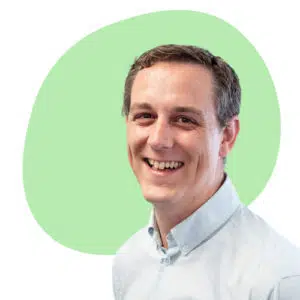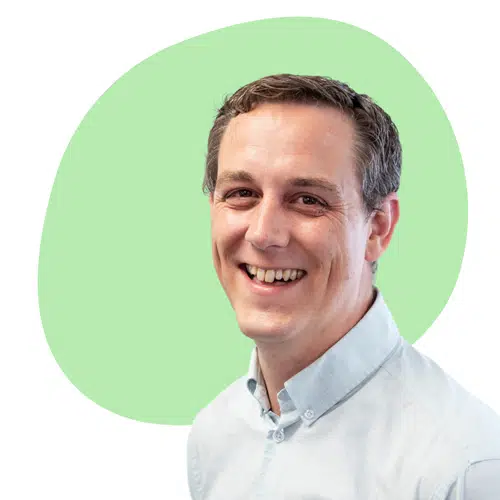 Case Study: Navigating Mortgage Choices - Alex and Emma's Story
Grant (YesCanDo Mortgage & Protection Advisor
As a mortgage advisor, I often encounter clients facing dilemmas in their mortgage decisions. Here's how I assisted Alex and Emma in such a situation.
Challenge:
Alex and Emma were uncertain about their mortgage term. With rates increasing, they were hesitant between a 2-year and a 5-year fixed rate, each presenting its own set of challenges.
Solution:
presented them with the HSBC 3-year fixed rate option. This provided a balance - longer than 2 years to avoid potential higher rates and shorter than 5 years to capitalise on future decreases.
Unlock the Best of HSBC's Fixed Rate Mortgages!
We compare HSBC's fixed rates with 90+ lenders to ensure you get the prime deal. Let our experts manage the entire process at no cost to you. Experience a seamless, fee-free journey with us!
Conclusion
HSBC's 3-year fixed-rate mortgage offers homeowners a sense of security in an unpredictable market. With competitive rates and features tailored to various needs, it's a popular choice among homeowners. Whether you're a first-time buyer, looking to remortgage, property investor, or moving home – HSBC's 3-year fixed-rate mortgage might be the perfect fit! If you're unsure or have questions, don't hesitate to reach out to our fee-free mortgage advisor with years of experience. They're here to provide expert guidance and ensure you make an informed decision.
Frequently Asked Questions (FAQ)
After reviewing all aspects of HSBC's 3-Year Fixed Rate Mortgage, let's address some frequently asked questions to ensure full understanding and ensure you make an informed decision.
What fixed rates are HSBC offering?
HSBC offers fixed rates with different durations: 2-year, 3-year, and 5-year loans. Your exact rate may depend on factors like your credit score, loan amount and property value.
Can you get a better rate if you bank with HSBC?
While HSBC values its customers, mortgage rates are determined based on various factors, and being an existing customer might not guarantee better rates. However, it's always worth discussing with your mortgage advisor.
What happens after the 3-year fixed period?
Once the 3-year fixed period concludes, your mortgage will typically revert to HSBC's standard variable rate (SVR). However, you can choose to remortgage or switch to another product.
What is the current mortgage interest rate at HSBC?
HSBC's mortgage interest rates can vary based on the product and circumstances. For the most accurate and up-to-date rates tailored to your needs, it's recommended to visit HSBC's official website. Alternatively, speaking to a fee-free mortgage broker like YesCanDo Money can provide clarity and guidance on the best rates available.
What is the best 3 year fixed rate UK?
The "best" 3-year fixed rate in the UK can change based on market conditions and lender offerings. To get a comprehensive view of the most competitive rates tailored to your needs, consider consulting with a fee-free mortgage broker like YesCanDo Money. They will get to understand your personal circumstances to enable us to give you expert mortgage advice and comparisons across various lenders.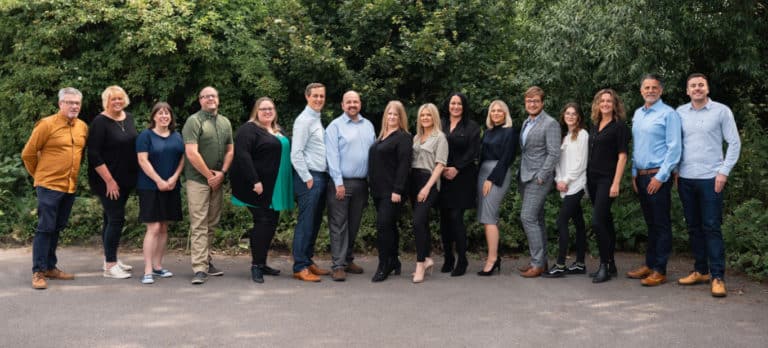 Fee Free Mortgage Advisors
Call, WhatsApp, or complete our contact form now to let us know the best time and day for us to call back - one of our mortgage advisors will reach out shortly afterwards to discuss your situation and options available to you. Our FREE dedicated support will make all this process simple & worry-free! We provide access to full market access of competitive mortgage rates & deals so everything for you, for free. We make everything simple & stress free.
More About HSBC Mortgages