Nationwide Mortgages Reviewed
Nationwide Building Society (The third biggest UK mortgage lender)
There are over 100 mortgage lenders in the UK, with Nationwide being one of the largest. They offer mortgage deals to a vast range of people and it might be that they're the right lender for you.
Add a header to begin generating the table of contents
In this guide, we will take a closer look at one of the Best Mortgage Lenders UK Nationwide Building Society provide you with information on the types of mortgages they offer and the benefits of choosing this particular lender.
For more information on Nationwide and all of the other mortgage lenders on the market, talk to a member of our friendly team. We will let you know which lender is currently offering the best deals and interest rates to somebody in your particular situation to ensure you make savings when you eventually take out a mortgage.
About Nationwide
Nationwide first opened its doors way back in 1884, although at that time they were known as the Co-Operative Building Society.
Over time, they grew in size after merging with other building societies and in 1970, they officially became the Nationwide.
In 2022, they had around 16.3 million members and they provided 11.1% of all mortgages in the UK. More facts and figures can be found here.
Nationwide offer a wide range of mortgages, with the majority being fixed-rate deals. Unfortunately, you might struggle to get a mortgage with them if you have bad credit, although this will depend on the severity of your credit issues and your current circumstances.
Compare Nationwide mortgages
Nationwide offers the following types of mortgages:
Is Nationwide a good mortgage lender?
In a recent mortgage lender satisfaction survey carried out by Which?, Nationwide ranked joint first with a customer score of 80%.
After gathering feedback from Nationwide customers, Which? rated them highly in several areas, including value for money, customer service, and complaints handling.
However, Nationwide rarely offer the cheapest rates, according to a survey carried out by Which? so if you're looking for the most affordable loan, you may need to widen your net further. Our mortgage advisors at YesCanDo Money can help you in this regard so get in touch with our team to benefit from our services.
Check out other review sites such as TrustPilot for other feedback from Nationwide customers to determine how 'good' a lender they are.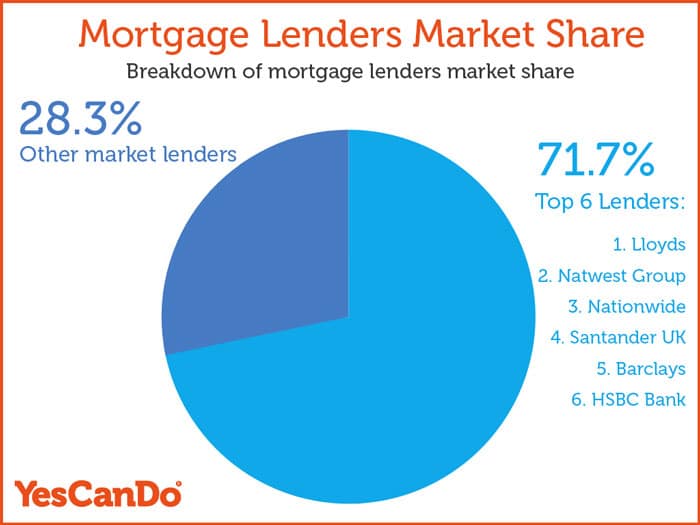 The application for a Nationwide mortgage can take around 20 minutes to complete.
You can begin your mortgage application on Nationwide's website and complete it at your own pace. Alternatively, you could pop into their branch and talk to an advisor or speak to a member of our team who will make the application on your behalf.
When you apply for a mortgage, you will need various documents to hand. These will include:
Documents that evidence your employment income, such as your payslips if you're employed or HMRC tax calculations if you're self-employed

Proof of other income, such as any benefits you're eligible for

Bank statements to evidence your income and outgoings

Proof of ID, such as your driving licence and passport
The timeframe from application to offer is usually 2 weeks but it could be shorter or longer, depending on your situation and the complexity of your application.
The team at YesCanDo Money can assist you throughout the mortgage application process, from helping you get a Decision In Principle to completing the mortgage application on your behalf. We can also advise you on the steps you need to take to secure a mortgage from Nationwide.
Banks and building societies typically use income mortgage multiples when working out what their customers can afford to borrow. This is your annual salary multiplied by 3, 4, 5, or higher. 
In 2022, Nationwide increased their mortgage borrowing to 6.5 x income. However, this income multiple is only for those who are remortgaging from an existing mortgage deal. The new loan has to be at the same level as their previous loan and it must be for a property with an LTV that is up to 90%.
For all other circumstances, the income multiple will be lower and it will vary, depending on the LTV of your mortgage and other factors.
Please note: The amount you're allowed to borrow won't only depend on the income multiple and your annual salary. When checking your application against their criteria, Nationwide will also consider the following when deciding on a figure.
Credit history

Age

Deposit size

Regular outgoings

Debts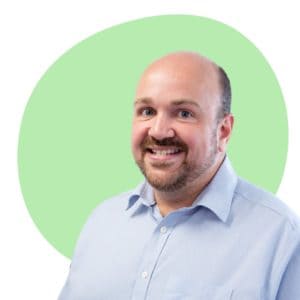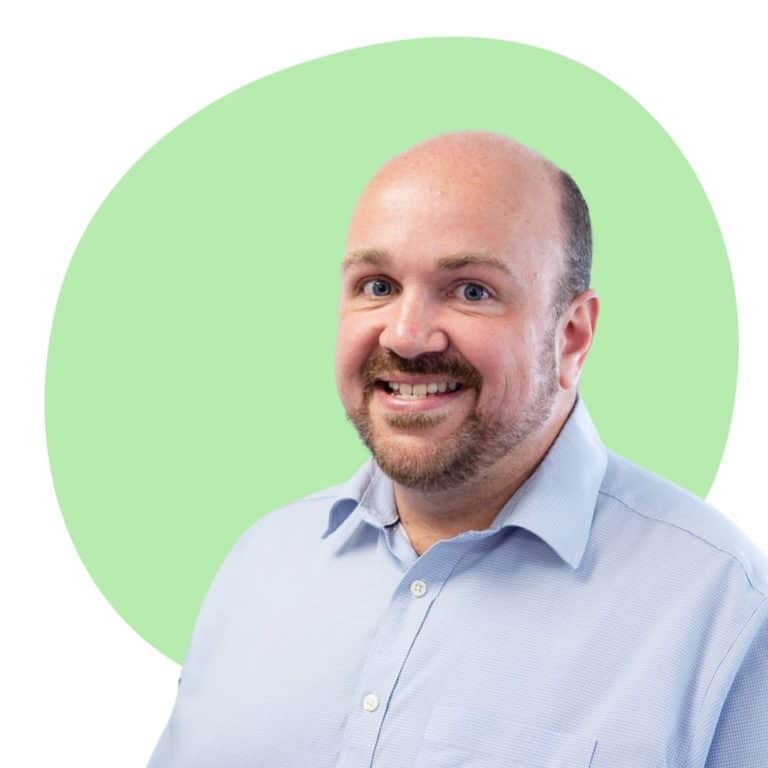 Why my customers love Nationwide mortgages
Tom (YesCanDo Mortgage Adviser)
I am a mortgage advisor and recetly I worked with a first-time homebuyer seeking to purchase a flat in London. The client was a dentist employed through the NHS on a fixed-term contract, which initially posed a challenge to her mortgage application. As her mortgage advisor, I approached Nationwide and successfully persuaded them to view her as a permanent employee due to her stable employment within the NHS. We then proceeded to apply for the Nationwide Helping Hand program, specifically designed to support borrowers in need of additional financial assistance. By leveraging the Helping Hand program, the client was able to secure a larger loan amount than she would have otherwise been eligible for, ultimately allowing her to purchase the desired property in London. This case highlights the importance of seeking tailored mortgage advice to navigate unique employment situations and maximise borrowing potential. Working closely with the client and the lender, we were able to devise a solution that helped the first-time buyer achieve her homeownership dream in a competitive market.
Nationwide Mortgage Calculator
Need help figuring out your mortgage payments or your affordability? No problem! Our two simple and easy-to-use mortgage calculators can give you a precise estimate in no time.
Mortgage Affordability Calculator
Mortgage Repayment Calculator
Mortgage Affordability Calculator
Mortgage Repayment Calculator
Frequently Asked Questions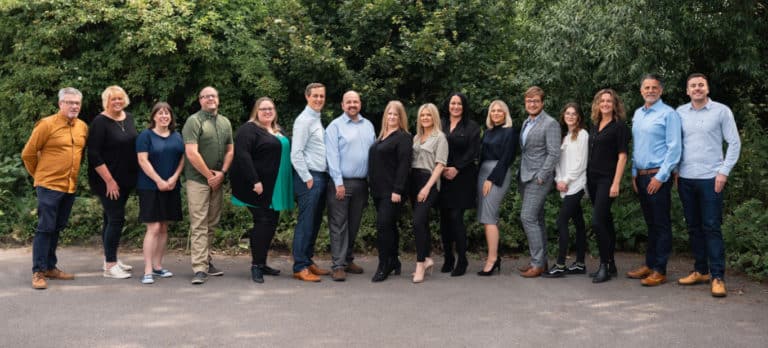 Nationwide Mortgage Advisors
We offer FREE dedicated support throughout out the mortgage process, we have full-market access to the best mortgage rates & deals. We do everything for you, for free!
Let us know what the best time is for us to call you. We will get one of our mortgage advisors will be in touch to talk through your situation and available options.