Nationwide Buy to Let Mortgage: Your Comprehensive Guide
Whether you're planning to buy a property to rent out or have inherited a property that you'd prefer not to live in, a buy-to-let mortgage from Nationwide building society can offer a solution. Nationwide, through its specialist lender The Mortgage Works, provides a wide range of buy-to-let mortgages, catering to first-time landlords and seasoned investors alike.
Add a header to begin generating the table of contents
Understanding Buy-to-Let Mortgages
Delving into property investment requires a solid understanding of buy-to-let mortgages. These specialist mortgages allow investors to purchase properties specifically to rent out, providing potential for both rental income and property value appreciation.
What is a Buy to Let Mortgage?
A buy-to-let mortgage is a loan specifically designed for people who want to invest in property to rent out to others. It's a unique type of mortgage with specific terms and conditions tailored for rental properties.
How Does a Buy-to-Let Mortgage Work?
Like any mortgage, you borrow money to purchase a property. However, the rental income from the property helps you pay the mortgage, and potentially, provides additional income.
Why Choose Nationwide for Your Buy-to-Let Mortgage
When it comes to selecting a buy-to-let mortgage, various factors contribute to your decision. Nationwide stands out due to its extensive experience, competitive rates, and excellent customer service, making it a top choice for investors.
Nationwide's buy-to-let mortgages are provided through the specialist department and company, The Mortgage Works which has over 30 years of experience in the buy-to-let market. This depth of expertise ensures a comprehensive understanding of landlords' needs, making them a reliable choice.
Nationwide, through The Mortgage Works, offers a wide choice of mortgage deals and interest rates, enabling you to find a mortgage rate that best suits your financial circumstances.
Your application process will be managed by an expert team, providing an effortless experience. Further teaming up with a broker that has experience with Nationwide will provide a second-to-none level of customer service.
Benefits of Nationwide Buy-to-Let Mortgages
Choosing a Nationwide Buy to Let Mortgage offers several key benefits that can enhance your property investment journey. From the financial flexibility it provides to the dedicated customer support, there are several reasons why Nationwide stands out as a preferred choice for many landlords.
Nationwide's Buy to Let mortgages offer considerable flexibility. You can borrow up to 80% of the property's value, and choose deal periods ranging from 2 to 10 years, with or without fees.
There's no maximum age for landlords with at least 6 months of experience and a minimum deposit of 35%. This ensures that a wide range of investors can benefit from Nationwide's buy to let mortgages.
Whether you're a first-time landlord or have an extensive property portfolio, Nationwide's specialist team will provide you with the support and advice you need.
Applying for a Nationwide Buy to Let Mortgage
Starting the application process for a Nationwide Buy to Let Mortgage is a significant step towards realising your property investment goals. Understanding the application requirements and eligibility criteria can help streamline the process, making your journey to becoming a landlord smoother and more efficient.
Eligibility Criteria for Nationwide Buy to Let Mortgages
To apply, you must be aged 21 or over, a UK resident with at least three years of address history, and own or apply with someone who owns property in England, Wales, or mainland Scotland with a minimum borrowing amount of PS25,000.
Required Documents for Your Application
Make sure that all necessary documents are ready, such as proof of identity and income as well as documents related to the property you're buying. In order to facilitate a smooth application process, get all documents organized. This may include proof of income documentation as well as property-related papers.
Understanding the Application Process
Nationwide, through The Mortgage Works, ensures the application process is clear and straightforward. The synergy of these teams along with a broker will mean that you have a team of specialists at hand to guide each step.
Nationwide's Buy to Let Mortgage Rates
Understanding Mortgage Rates
Mortgage rates are a crucial part of your loan and will determine how much you repay over the mortgage term. The Mortgage Works provides competitive rates, helping to make your investment more affordable.
Comparing Nationwide's Mortgage Rates
By comparing mortgage rates, you can find the deal that best suits your needs. Nationwide, through The Mortgage Works, offers various products and rates, some also come with a free valuation and free legals allowing you to choose the most cost-effective option for your buy to let investment.
Managing Your Nationwide Buy to Let Mortgage
Online Account Management
Managing your Nationwide Buy to Let Mortgage is easy and convenient. With online account management, you can keep track of your mortgage payments, make changes to your account, and access important information anytime.
Making Changes to Your Mortgage
Nationwide offers flexibility when it comes to your mortgage. You can make changes to your mortgage terms, depending on your circumstances. Remember to contact Nationwide's team of experts for guidance when considering changes to your mortgage.
Understanding Let to Buy Mortgages
Let to buy is another unique mortgage concept that can offer flexibility to property owners. This approach is different from the buy to let option, but it's equally important to comprehend if you're considering various avenues for property investment.
A let to buy mortgage allows you to rent out your current home (turn it into a 'let' property) and use the rental income to cover the mortgage payments, while you purchase a new home to live in. This strategy can be beneficial if you're moving but don't want to sell your current home, or if you see potential for rental income. It's a step towards building a property portfolio while securing a new residence for yourself.
Keep in mind that let to buy mortgages involve certain risks and complexities, just like buy to let mortgages. Always consult with a mortgage advisor or financial expert to understand what's the best choice for your specific situation.
Nationwide, known for its diverse mortgage offerings, also provides a let to buy option. This option allows homeowners to convert their existing Nationwide mortgage to a let to buy, enabling them to rent out their current property while moving into a new primary residence. Nationwide's let to buy mortgages are designed with flexibility and financial security in mind, ensuring homeowners can manage their investment effectively while transitioning to their new home. As with all their products, Nationwide offers support and guidance throughout the process. Alternatively, a mortgage broker such as YesCanDo can provide advice on your mortgage options and help you navigate the let to buy process.
Get the Best Mortgage for your Buy-To-Let
Put the odds of a successful mortgage in your favour with the help of a qualified and experienced mortgage broker.
FAQs about Nationwide Buy to Let Mortgages
The following are some of the questions that are most regulary asked about Nationwide Buy to Let Mortgages. It might be that the answers to your questions are covered here but if not, check in with the team at YesCanDo Money today for further guidance.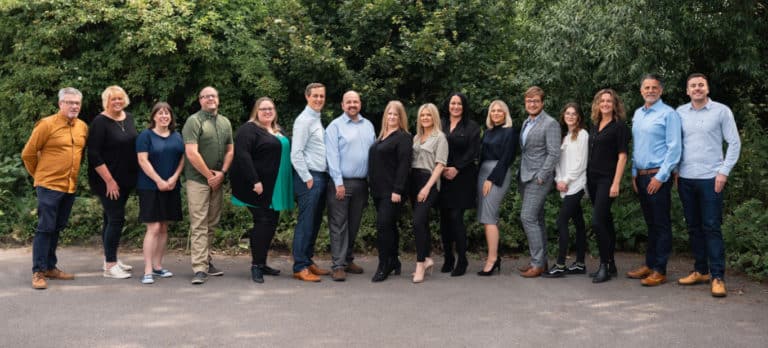 How a mortgage broker can help you achieve a Buy-To-Let Mortgage
Partnering with an experienced buy-to-let mortgage broker can simplify your journey towards securing a mortgage works Buy-To-Let Mortgage.
A broker will have a team of experienced advisers that understand the intricacies of the mortgage application process and can guide you every step of the way. They'll help you understand the requirements, assist with paperwork, and ensure you're getting the most competitive rates available. Mortgage brokers goal is to make your property investment dreams a reality with as little stress as possible.
Contact YesCanDo for Your Nationwide Buy to Let Mortgage Needs
Nationwide, through its specialist lender The Mortgage Works, provides a comprehensive range of buy to let mortgage products to suit varying landlord needs. Whether you're a first-time landlord or an experienced property investor, Nationwide can provide a competitive and flexible mortgage solution. With YesCanDo's support, you can navigate this process smoothly and effectively. Contact YesCanDo today to start your buy to let journey.
Let us know what the best time is for us to call you. We will get one of our mortgage advisors will be in touch to talk through your situation and available options.