Nationwide Mortgage Switch: Guide to Switching Your Mortgage Deal
Switching your mortgage, or a product transfer, with Nationwide building society involves moving your existing mortgage to a new deal with Nationwide itself. This guide aims to navigate you through the process, from understanding the basics to applying for a switch.
Add a header to begin generating the table of contents
Understanding the Basics of a Mortgage Switch
A mortgage switch means transferring your existing mortgage balance to another product with Nationwide mortgages. This differs from remortgaging, which includes moving your mortgage to a different mortgage lender. Importantly, there's no affordability check when you switch your deal.
The Benefits of a Nationwide Mortgage Switch
Switching your mortgage with Nationwide can offer lower interest rates, varied mortgage terms, and more flexible mortgage products. Depending on your current deal, you can apply to switch at any time without an Early Repayment Charge and keeping the same mortgage account number.
When to Consider a Mortgage Switch with Nationwide
A mortgage switch is worth considering when your current Nationwide mortgage deal is nearing its end, or if your circumstances have changed. If your current Nationwide mortgage deal has more than 4 months left it is worth investigating a new mortgage deal however you will have to wait until you are in the rate switch window and there is no longer an Early Repayment Charge before the new rate starts. If you are unsure of when your fixed rate ends you will be able to find this on your annual mortgage statement.
The Nationwide Mortgage Switch Process
Nationwide offers an online Mortgage Manager, enabling you to switch mortgage deals. Alternatively, you can make an appointment for free advice. If you're on a Retirement Interest Only or a Retirement Capital and Interest mortgage, you'll need to apply by phone or video call.
Fixed-Rate vs Variable-Rate: Which to Choose?
Choosing between a fixed-rate and variable-rate mortgage depends on your personal circumstances. Fixed-rate mortgages offer stability, while variable-rate mortgages could offer lower rates, but with the risk of fluctuations.
Nationwide Fixed and tracker rate mortgage comparison
| Key Features | Fixed-Rate Mortgage | Tracker Mortgage |
| --- | --- | --- |
| Interest Rate | The interest rate remains consistent throughout the term of the deal. | The interest rate varies, always maintaining a specific percentage above the Bank of England base rate. |
| Overpayment Limit | You can overpay up to 10% of the initial mortgage balance each year. | There is no limit to the amount you can overpay each year. |
| Switching Mid-Deal | Generally, you can switch mid-deal. However, if the new deal begins over 3 months before the current deal's end, an Early Repayment Charge applies. For Over-55s mortgages (Retirement Interest Only or Retirement Capital and Interest mortgages), switches can only occur when less than 3 months remain on the deal. | You are allowed to switch your deal at any point during the term. |
| Moving Home | The mortgage can be transferred to a new home if you decide to move. | The mortgage can be transferred to a new home if you decide to move. |
| End of Deal Period | At the end of the deal, the mortgage will default to the Standard Mortgage Rate (SMR). | At the end of the deal, the mortgage will default to the Standard Mortgage Rate (SMR). |
Early Repayment Charges and Mortgage Switch
Early Repayment Charges apply if you switch or repay your mortgage during a fixed or discounted period. Nationwide, however, offers a switch window to avoid these charges. If the standard variable rate you can switch at any time without an Early Redemption Charge.
What Happens to Your Monthly Mortgage Payments?
Your monthly mortgage payments may change when you switch your mortgage. If you opt for a lower interest rate or extend your mortgage term, your payments may decrease. Conversely, if you shorten your mortgage term or interest rates increase, your payments may rise.
Mortgage Repayment Calculator
Let us calculate it for you, it wont cost you anything
Learn more about Nationwide Mortgage Calculator here >
Comparing Mortgage Switch with Remortgaging
A mortgage switch involves changing your mortgage deal with Nationwide which is also called a product transfer. Remortgaging involves getting a new mortgage with either Nationwide or another lender. Both offer benefits, but a mortgage switch typically involves less paperwork and is quicker.
Put the odds of a successful mortgage in your favour with the help of a qualified and experienced fee free mortgage broker.
How to Apply for a Nationwide Mortgage Switch
To apply for a mortgage switch with Nationwide, you can:
use their Mortgage Manager online,
call directly,
or visit a branch.
If you want to switch and borrow more simultaneously, it's recommended to call for advice to potentially save money.
Aternaitvelty you can contact a mortgage broker to search the whole mortgage market to see what is the best current deal for your mortgage.
The Role of Mortgage Advisors in a Mortgage Switch
Nationwide mortgages have mortgage advisors who can offer free advice on whether you're eligible to switch and help choose a deal suitable for you. They can ensure that switching early is right for you and recommend the right deal.
YesCanDo Money: Helping You Navigate the Mortgage Switch
YesCanDo Money, a free UK mortgage broker, can provide guidance throughout the mortgage switch process. They can compare Nationwide's mortgage products with other options on the market to ensure you're getting the best deal.
Conclusion: Is a Nationwide Mortgage Switch Right for You?
A Nationwide Mortgage Switch can offer various benefits, but your personal circumstances, potential costs, and available mortgage options should be considered. Whether you're seeking lower monthly payments, a better interest rate, or more flexibility, switching
Nationwide Mortgage Switch FAQs
The following are some of the questions that are most regulary asked about Nationwide Mortgage Switch. It might be that the answers to your questions are covered here but if not, check in with the team at YesCanDo Money today for further guidance.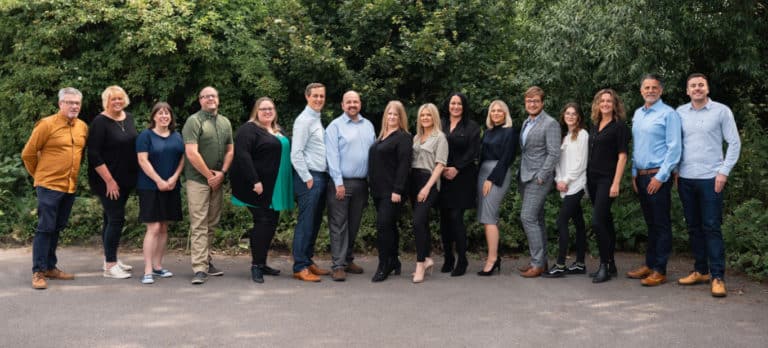 Let us know what the best time is for us to call you. We will get one of our mortgage advisors will be in touch to talk through your situation and available options.