The Ultimate Nationwide Remortgage Guide
Navigating the world of remortgages can be overwhelming, especially with there being so many mortgage lenders and their different offerings. This comprehensive guide is designed to provide a clear pathway through the intricacies of Nationwide remortgages, ensuring you make informed decisions.
Add a header to begin generating the table of contents
Introduction to Nationwide Remortgage
Remortgaging your home is a significant financial decision, and understanding the process can make all the difference. This guide will take you through Nationwide's remortgage process, helping you make informed decisions every step of the way.
Understanding the Importance of Timing
The timing of your remortgage is crucial. If you leave it too late, you may find yourself on the standard variable rate, which can be costly. On the other hand, remortgage too early and you could have to pay an early repayment charge. This is why understanding your unique timeline is key and it is always advised to use the professional services of a mortgage broker to orchestrate your remortgage.
How long does a remortgage take Nationwide?
With Nationwide, the whole remortgage process typically takes around 10 weeks on average. However, this is just an average and it will really depend on your unique situation and what you are working to achieve.
Getting a remortgage offer from Nationwide takes 10 working days from application submission to mortgage offer. How long the whole process takes really depends on what you are looking to achieve. If you are raising extra money for home improvements or to pay off debts this can add a couple of weeks onto the timeline.
The Nationwide Remortgage Process
The remortgage process varies depending on whether you're an existing Nationwide client or a new customer and what you are looking to achieve. Let's dive into each of these scenarios.
Nationwide has created a brilliant step-by-step Nationwide Remortgage Guide here >
Considering Your Remortgage Options
Before diving into the specifics of the Nationwide remortgage process, it's essential to consider all of your options. Depending on your circumstances, you might find a different type of mortgage or specialist lender that is a better fit.
For Existing Nationwide Mortgage Clients
If you're an existing Nationwide client, the best time to start your remortgage application is 4 months before your tie-in period ends. This is to ensure that you have enough time to deal with any potential hiccups along the way.
For New Nationwide Customers
If you're a new customer looking to remortgage with Nationwide, you'll be treated as a fresh applicant. This means that Nationwide will need evidence of your income and a clear picture of your outgoings and debts to ensure the mortgage is affordable for you.
When to Remortgage with Nationwide
It's wise to start your remortgage journey around 3 to 5 months before your existing Nationwide mortgage rate is up. This ensures that you can transition smoothly onto your new mortgage just as your current fixed-rate ends.
The Importance of a Timely Remortgage
The timing of your remortgage is crucial. If you take too long, you risk falling onto the standard variable rate (SVR), which can cost you a significant amount in monthly payments. Starting your remortgage process as early as possible can help avoid this.
Remortgaging for Specific Purposes
Depending on your goals, you may want to remortgage for a variety of reasons.
If you're looking to remortgage to fund home improvements, Nationwide will treat you as a new customer. This means that you'll need to provide evidence of your income, outgoings, and debts.
Are you considering remortgaging to consolidate debts? This can be a sensible way to reduce your monthly payments but be aware that it may cost more over the term of the mortgage. Seeking advice from a mortgage advisor on this matter is highly recommended as it will be essential to get the very lowest interest rate and monthly payments.
How to Avoid Fees When Remortgaging with Nationwide
To avoid early repayment charges (ERC) when remortgaging, it's crucial to start your remortgage journey at the right time. This is typically 3 to 5 months before your existing mortgage deal ends.
Understanding Early Repayment Charges
ERCs are fees that you may have to pay if you decide to change your mortgage early. By timing your remortgage correctly, you can avoid these charges.
Understanding Your Nationwide Mortgage Deal
Understanding the details of your current Nationwide rate and deal is vital to a smooth remortgage process. You'll want to know when your existing deal ends, as well as any associated costs if you decide to change your mortgage early.
Knowing when your existing mortgage deal ends is the first step to planning your remortgage process. You can find this out by checking your mortgage statement or contacting Nationwide directly.
To start your remortgage process with Nationwide, you'll need to provide necessary information such as your income, outgoings, and debts. It's also wise to consider seeking advice from a fee-free mortgage broker who can help you find the best deal.
A Nationwide mortgage switch, also known as a product transfer, is a process where you move from your current mortgage deal to another one offered by Nationwide without moving home. This could be a favourable option if you're nearing the end of your current deal, or if you're on a standard variable rate (SVR) mortgage.
Switching your mortgage product with Nationwide can potentially save you money, especially if you can when securing lower mortgage rates. It's a simpler process than a full remortgage, as you won't need to go through another affordability assessment or property valuation and will keep your existing mortgage account. However, it's essential to consider all the options available to you, including remortgaging with a different lender, to ensure you're getting the best deal for your circumstances.
Calculating Mortgage Affordability
Nationwide determines how much they will lend on mortgages using their own mortgage affordability calculator. If Nationwide is unwilling to lend you the amount you need, you may want to consider other Banks and Building Societies.
Nationwide Mortgage Calculators
Nationwide uses mortgage affordability calculators to determine how much they can lend. Their calculator tools take into account your income and expenses to calculate what is affordable for you. Below we provide very basic examples of mortgage calculators.
Mortgage Affordability Calculator
Here is a very basic calculator to work out the maximum loan amount you can borrow. Remember this is just an estimate, get in touch to find out how much you can actually borrow from Nationwide as well as other lenders.
Enter your sole or joint income below and see how much you can borrow.
Mortgage Repayment Calculator
Mortgage repayment calculators are useful digital tools designed to estimate monthly mortgage repayments. By inputting information such as loan amount, interest rate and term length into it, this calculator can provide an estimated monthly repayment figure that can help gauge affordability of a mortgage and aid budgeting. The figures provided are estimates and actual payments may differ significantly. While these tools can provide useful initial planning guidance they shouldn't replace consultation with a experienced mortgage advisor for an accurate picture of potential costs.
Let us calculate it for you, it wont cost you anything
Our mortgage advisors use our own mortgage tools to calculate your mortgage renewal affordability and options. If you plan on using the Nationwide Remortgage Calculator, he are some instructions for you. Their calculator will give an approximate estimate of your potential remortgage payments based on various factors. Here's more detail about which information will need to be entered:
Property and Mortgage Details
Current Property Value: The estimated value of your home. If you're unsure, provide an approximate figure.
Current Mortgage Balance = Balance due on current mortgage.
Amount You Wish to Borrow: The additional sum you wish to borrow when refinancing your home.
Length of Mortgage: How long you wish your loan term to last before becoming due for repayment – remember, longer mortgage loans usually result in paying more interest over time.
Income Details
You will also need to provide information on the incomes of those applying for the mortgage:
Number of People on the Mortgage: The maximum number of applicants you can input into Nationwides calculator is two.
Employment Status: You'll need to specify whether each applicant is employed, self-employed or a business owner, or not currently working.
Basic Income: Provide the annual basic income before tax and National Insurance deductions are taken out for each applicant.
Bonuses, Overtime and Commission: If applicable, provide an approximate total of all bonuses, overtime pay and commission paid to each individual in the last year.
Be mindful that the figures generated by Nationwides remortgage calculator are estimates only. Your actual borrowing ability and monthly repayments could depend on other factors, including your credit rating. To get an accurate understanding of remortgaging options available to you, get in touch with our independent mortgage advisers.
Nationwide Remortgage FAQs
The following are some of the questions that are most regulary asked about remortgaging with Nationwide. It might be that the answers to your questions are covered here but if not, check in with the team at YesCanDo Money today for further guidance.
Making Your Nationwide Remortgage Easy
Remortgaging doesn't have to be complicated. By understanding the process, timing your application correctly, and seeking advice from an experienced mortgage broker, you can make your remortgage process a breeze.
The Role of Mortgage Brokers
Mortgage brokers play a crucial role in the remortgage process. They can provide expert advice, compare different lenders, and help you find the best mortgage deal suited to your needs.
Finding an Independent Fee-Free Mortgage Broker
When looking for a mortgage broker, it's essential to choose one that is independent and fee-free. This ensures that they are working in your best interest and can provide unbiased advice on the best mortgage deals available.
Ensuring You Get a Highly Rated Mortgage Broker
To ensure you're working with a reputable mortgage broker, it's a good idea to check reviews and ratings. Look for brokers with positive feedback from previous clients and a proven track record in the industry.
Conclusion
Remortgaging with Nationwide can be a smooth and straightforward process with the right guidance. Understanding your current mortgage deal, the importance of timing, and the role of a mortgage broker can make all the difference. With YesCanDo Money by your side, you can secure the best Nationwide remortgage deal and have the benefits of paying the lowest amount possible.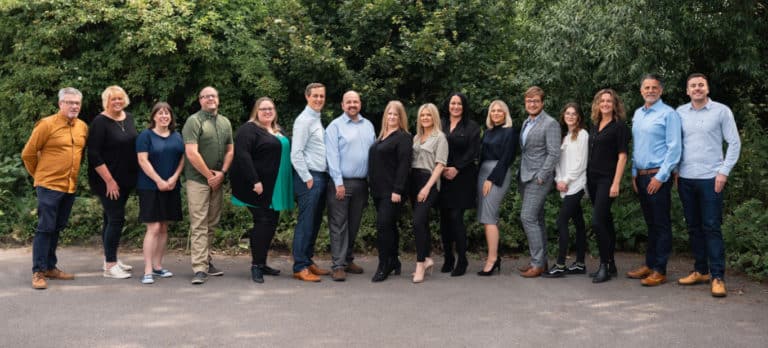 Introducing YesCanDo Money: Your Nationwide Mortgage Advisor
YesCanDo Money is a highly rated, independent, and fee-free mortgage broker. They can help you navigate the remortgage process with Nationwide, ensuring you secure the best deal possible.
YesCanDo Money offers a range of services to help you remortgage. From organising your mortgage application to providing expert advice, they aim to make your remortgage journey as smooth as possible.
Getting the Best Nationwide Remortgage Deal: Getting the best Nationwide remortgage deal requires careful planning and expert advice. By starting your application at the right time and using a reputable mortgage broker, you can ensure that you secure the best rates.

We Organise Your Mortgage Application: At YesCanDo Money, we take care of the hard work for you. Your very own mortgage manager will organise your mortgage application, ensuring all the necessary documentation is in order, and liaise with Nationwide on your behalf.
Let us know what the best time is for us to call you. We will get one of our mortgage advisors will be in touch to talk through your situation and available options.
More About Nationwide Mortgages