Mortgage Brokers like ourselves know the best lenders to use for NHS mortgage professionals. A wide range of doctors and 0ther medical professionals can benefit from expert mortgage support, including:
Senior, junior, and locum doctors
Newly qualified and trainee doctors
Self-employed doctors
Associate doctors
Nurses (mortgages for Nurses)
Doctors Mortgages: Is it difficult to get a mortgage as a doctor?
A doctor's income is often made up of unpredictable earnings rather than a fixed salary, mortgage lenders may deem that a doctor is not able to make the minimum requirements to be accepted for a mortgage.
While lenders may offer flexibility to applicants in the medical profession, certain aspects of your role can pose challenges when applying for a mortgage. Common issues faced by doctors include:
Short-term working contracts: Although working across several short-term contracts for the NHS provides flexibility, it can be problematic for mortgage applications. Lenders prefer applicants with job security and stability. However, a suitable lender may overlook this if the rest of your application meets their criteria.
Student debt: Becoming a qualified doctor requires years of study, which can be expensive. Lenders won't count student debt against you, but monthly debt payments can affect your affordability. Allocating a portion of your salary to clear student debt may reduce the amount a lender is willing to approve.
Complex Income Structures: Assessing a doctor's income can be challenging, especially if they're in a partnership or working as a locum with fluctuating hours and earnings. Doctors' practices, usually set up as LLPs, can further complicate income arrangements. Applying with a suitable lender who understands the nuances of doctors' incomes can significantly improve your chances of securing a mortgage, despite the stricter lending criteria.
Job relocation: Frequent changes of address due to job relocation in the medical profession can affect your credit score and mortgage application. Applying with a lender that understands the unique circumstances of the medical profession may increase your chances of approval.
When looking for doctor mortgages it is always best to speak with a mortgage advisor who has a keen understanding of the way that doctors' incomes are made up.
Comprehensive mortgages for doctors
YesCanDo Money solves this challenge by taking a wholly bespoke approach to the mortgage application process. Having secured mortgages for thousands of doctors over the last 30 years, we'll work closely with you to understand your unique circumstances when it comes to securing a mortgage.
We'll then search the whole mortgage market to identify the most suitable and cost-effective mortgage possible, ensuring you secure the house of your dreams. We'll also take care of all the paperwork and solicitor liaison for you, leaving you free to focus on the move itself.
Specialists in Mortgages for Doctors
Put the odds of a successful mortgage in your favour with the help of a qualified and experienced mortgage broker.
Mortgages for self-employed doctors
Many doctors will make the move from being salaried professionals to being self-employed. This is very common among those working within the private medical sector or dentists.
Very often, if you will need 2 or 3 years' worth of tax returns in order to prove your income. If you cannot provide this because you have recently made the switch, then it represents a challenge.
Some lenders, however, will provide mortgages based on just one years' worth of tax returns or accounts, or even accept a self-employed mortgage at any point within your first year in the role. We can help you by identifying these lenders and assisting with your application process throughout.
Mortgages for newly qualified doctors
Newly qualified doctors, if you have just qualified, and have either just started a new job, or will be moving into your first post within the next six months, we will be able to help you to find the lenders who will be likely to approve your lending without the usual three months employment records.
Mortgages for trainee doctors and junior medical staff
At the start of your medical career, you will very likely be at the bottom of the salary ladder. Due to the nature of the profession, your income will rise as you gain experience.
We will help to point you towards lenders that are fully understanding of a medical professional and those that provide mortgages for trainee doctors. Planning ahead with our free mortgage and financial advice will save you time and money.
Mortgages for a locum doctor
The variation and flexibility within a locum's working hours can often cause incomes to vary. This can be problematic when applying to many lenders. However, we are able to provide the right advice in finding a mortgage that will take an average of your earnings over a broader period to provide the best results.
Mortgages for Surgeons
Using the right mortgage broker will mean that as a surgeon, you will get access to the best financial products and the mortgages for doctors BMA recommends.
Specialists in Mortgages for Doctors
Put the odds of a successful mortgage in your favour with the help of a qualified and experienced mortgage broker.
Which mortgage lenders are best for doctors?
The best mortgage lenders for doctors may vary based on individual circumstances and preferences. However, some lenders are known for being more accommodating to healthcare professionals, including doctors. These lenders often have a better understanding of the unique income structures and professional circumstances doctors may face. Some of these lenders include:
Halifax
Scottish Widows Bank
Furness Building Society
Saffron Building Society
Kensington Mortgages
It's important to note that the most suitable lender for a doctor may depend on their specific financial situation, employment status, and mortgage requirements. Working with an experienced mortgage advisor who specialises in mortgages for healthcare professionals can help doctors find the best lender and mortgage product for their needs.
Specialist Mortgage Broker for Medical Professionals
Speaking with advisors experienced in mortgages for healthcare professionals is essential, as it can save you time and effort explaining your employment and income as a doctor. The medical profession is often complex, and the flexible nature of doctors' work can make it challenging to present your income to lenders.
Our advisors, who understand mortgages for doctors, can effectively showcase your income to lenders. This can significantly enhance the quality of mortgage deals you're offered and improve your chances of securing a mortgage tailored to your unique circumstances.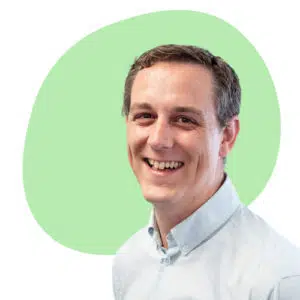 Success Story: Securing a Locum Doctors Dream Home
Grant (YesCanDo Mortgage Adviser)
As a mortgage advisor at YesCanDo, I recently assisted Dr. Smith, a locum doctor with a complex income structure, in obtaining a mortgage. By carefully reviewing his financial documents, I found a lender specialising in mortgages for medical professionals. After providing a detailed breakdown of his earnings and addressing the lender's concerns about his fluctuating income, I managed to secure a mortgage for Dr. Smith at a competitive interest rate. He was thrilled to move into his dream home.

This case study highlights the importance of working with an advisor who understands the unique challenges faced by doctors and the value of finding the right lender to showcase their financial stability.
Obtain Your Doctor's Mortgage Today With YesCanDo Money
We are a specialist mortgage broker and have arranged thousands of doctors' mortgages. YesCanDo Money is a whole of market broker which means we have access to High Street lenders as well as specialist lenders.
As a specialist broker, we give you mortgage advice based on your unique needs and financial situation. To ensure we find the best mortgage for you, we conduct an extensive search across the entire mortgage market. Our comprehensive approach involves evaluating all mortgage providers, loan types, and available deals to identify the most suitable mortgage options for doctors like yourself.
We understand that your time is valuable, and our aim is to streamline the mortgage process for you by leveraging our industry knowledge and mortgage experience. By examining a wide range of mortgage products, we can compare interest rates, terms, and special features to help you make an informed decision.
From mortgage approval to completion of a mortgage, our team of mortgage advisors will keep you updated at every stage.
At YesCanDo, we understand that doctors often work long and irregular hours, making it challenging to communicate through traditional means. That's why we offer WhatsApp as a convenient communication platform. With WhatsApp, doctors can easily reach out to us during late work shifts or whenever they have a moment to spare. This flexibility allows for seamless communication and ensures that we are always accessible to address any questions or concerns.
We are a NO FEE mortgage broker so using us will not cost you a penny! Once you experience our highly-rated service we believe you will be a client for life.
Specialists in Mortgages for Doctors
Put the odds of a successful mortgage in your favour with the help of a qualified and experienced mortgage broker.
Our Mortgage Brokers Frequently Asked Questions
Can an F1 doctor get a mortgage?
Yes, an F1 doctor can obtain a mortgage. However, as a newly qualified doctor, you may face unique challenges when applying for a mortgage. Our advisors specialise in helping F1 doctors navigate these challenges and find mortgage deals tailored to their needs, taking into account their employment status, income, and other factors that may affect their application.
What is the mortgage multiplier for doctors?
The mortgage multiplier for doctors typically ranges between five to six times their annual income, which is higher than in many other professions. This multiplier can vary depending on the specific lender, but our knowledgeable advisors can guide you toward lenders offering the best multipliers and mortgage deals suited to doctors.
Do doctors get special mortgages?
Doctors may require specialised mortgages due to their unique income structures. It's crucial to consult a knowledgeable mortgage broker who understands the nature of doctors' jobs and incomes. Our brokerage, with extensive experience in this area, can recommend the best mortgages for doctors, increasing the chances of approval and avoiding negative impacts on credit scores by targeting suitable lenders.
How much mortgage can a doctor get?
There are several different factors that will affect how much you will be able to borrow as a doctor. Generally speaking, you should be able to borrow around five or six times your annual income, which is higher than in many other professions. This will vary depending on the specific lender, and your credit history however, we will guide you to the best doctor mortgages. Lenders tend to look at a combination of payslips as well as bank statements to see financial commitments when calculating the maximum mortgage amounts that can be achieved.
Do doctors get better mortgage rates (UK)?
Some lenders will offer more favourable mortgage terms and rates than others. There are some UK lenders that will offer special terms for doctors. Overall, you are likely to be able to borrow more if you go with a mortgage provider that uses a greater income multiplier in order to decide how much they will lend you. Our no-fee mortgage broker will be able to help identify the best doctor's mortgages.
WhaCan you help me arrange a mortgage around my anti-social work schedule?
We understand that doctors work very long, and often unsociable hours. We appreciate that it might be difficult to arrange a mortgage around anti-social hours. For this reason, we are able to communicate via WhatsApp to ensure we are continually progressing, even around your schedule.
Is there a mortgage fast-track service so I can secure a property I like?
We like to work fast in order to ensure you are able to get the home that you are looking for sooner. Whether this means speaking to estate agents or lenders, we'll do whatever we can to get you into your new home as quickly as possible.
Are offset mortgages a good mortgage for doctors?
As a doctor, an offset mortgage can be a good option and this may be something that you wish to consider. By speaking with a mortgage advisor from our team, we would be able to help you to understand this type of product and identify whether an offset mortgage deal is right for your personal circumstances.
What if my earnings are made up of locum work?
If your earnings are made up of locum work, we will find a lender that understands this. Lenders can take an average of your earnings over a period of time. We will help to identify the lenders and products that best suit your specific needs as a locum.