At YesCanDo, we deeply admire and appreciate the hardworking individuals in law enforcement. Being a family-run business, several team members have close family serving in the police force. This drives our invested interest in supporting and acknowledging the sacrifices and dedication of the police community.
How to get a mortgage when working for the UK Police Force
It's not difficult for a Police Officer to get a mortgage, but it is important to choose the right lender if you have a unique pay structure. In this guide, we discuss both the advantages of mortgages for professionals such as police and things to consider when it comes to getting a mortgage when working in the Police Force.
Do police officers get help with mortgages UK?
YesCanDo Money offers free mortgage advice, information, and support service to everyone in the UK. We are experts at financial planning for unique pay structures such as overtime and commission. We have years of experience choosing the best lender for mortgages for the police and other public servants.
Buying a house as a Police Officer or Police Staff
Before you start looking for a house as a Police Officer, it's advisable to get your finances straight, including your pay from the Force. Mortgage lenders prefer your finances to be straightforward with as few complications as possible. A little financial housekeeping before you buy can go a long way! Keep these points in mind when looking to buy a house while in the police:
Keep out of your overdraft
Make sure all payments are paid on time
Stop any online gambling, including football bets
Important: Check your Police payslips
When starting a mortgage, every lender will want to see your last 3 months' payslips. Now is the time to check that these are correct. The Police Force is an amazing service, but as an employer, they have been known to be slow at reflecting your latest pay grade, shift allowances, and overtime.
Make sure your payslip has the correct address. If the address on your payslip has an error or a previous address, this will cause you issues. The Police are known for taking time to change addresses on payslips, and it's important that it matches the exact address where you currently live to make the mortgage process smoother.
Discover the Best Lenders for Police
Put the odds of a successful mortgage in your favour with the help of a qualified and experienced fee free mortgage broker.
Income and affordability for police mortgages
For most mortgages, the upper limit is set at four times an applicant's salary. However, police are considered low-risk borrowers due to their reliable and stable job with strong promotion prospects. Our mortgage advisors have experience in getting higher income multiples for the Police. Some lenders presently consider income multiples as high as 6 times the salary of employees of the Police force. Unlike other careers that lenders have to consider when assessing mortgage applications, a police force mortgage application is highly desirable!
Police mortgage affordability
All mortgage lenders use their own mortgage affordability calculators to determine how much you can borrow. This often means mortgage lenders will differ in what they are willing to lend you. One lender might offer you a larger mortgage, while another might offer a smaller amount even if you submit the same documents and information. With 90+ different UK mortgage lenders, it can be overwhelming when trying to work out how much you can borrow. This is why it's always a good idea to speak to a mortgage advisor who can access the whole mortgage market and give unbiased advice.
Affordability Calculator
How much can I borrow?
The amount you can borrow for a mortgage depends on your debt-to-income ratio, credit score, and each lender's unique lending criteria While there isn't really a specific amount based on your job role, your profession can impact your borrowing potential.
Typically, mortgage applicants can borrow around four times their annual salary. However, higher multiples may be available for those with higher incomes or better job security. As a police officer, your career is respected and considered low-risk by many mortgage lenders, which may lead to borrowing a higher multiple of your annual salary, up to six times in some cases.
Considering the average income for a UK police officer is lower than the national average, leveraging the low-risk nature of your profession to secure a higher loan can be beneficial. For example:
A UK police officer's starting salary in 2023 is approximately £20,900. Below we should the difference in borrowing capacity between the average 4 times income and the max mortgage multiple of 6 time income.
At a mortgage multiple of four times the salary = borrowing of £80,600
At a mortgage multiple of six times the salary = borrowing of £125,400
As you progress in your police career and move up the pay scale, your borrowing potential will likely increase due to increased income and career stability.
Income multiples for police mortgages
Police officers are often able to acquire mortgages at a higher rate than other professions due to the stability of their jobs. Many mortgage providers may be willing to provide 4.5x, 5x, or even 6x the salary for the police, whereas the standard income multiple is typically around 4x the salary for most borrowers.
| Role | Average Salary | 4.5 Times Income | 5 Times Income | 6 Times Income |
| --- | --- | --- | --- | --- |
| Police Constable | £29,682 | £133,569 | £148,410 | £178,092 |
| Police Sergeant | £40,602 | £182,709 | £203,010 | £243,612 |
| Police Inspector | £61,191 | £275,359.50 | £305,955 | £367,146 |
| Chief Inspector | £65,562 | £295,029 | £327,810 | £393,372 |
| Superintendent | £80,558 | £362,511 | £402,790 | £483,348 |
| Chief Superintendent | £85,614 | £385,263 | £428,070 | £513,684 |
| Assistant Chief Constable | £103,000 | £463,500 | £515,000 | £618,000 |
Please note that these UK average salaries and borrowing potentials are rough estimates and can vary based on factors such as location, years of experience, and individual circumstances.
Overtime and shift allowances for police mortgages
Some mortgage lenders may take additional income sources into account when calculating your loan amount, especially those familiar with providing mortgage solutions to police officers or staff. Consistent overtime income is more likely to be considered; demonstrating a regular source of overtime for six months or more can improve your chances.
Income from additional jobs may also be included in your overall income calculation if it is consistent. It is always worth noting that other sources of income, such as benefits and maintenance payments, might be considered as well.
A complex income can put off some lenders if they just don't understand it. Using the services of a mortgage broker experienced in assisting employees of the police can help you navigate the mortgage process and secure the best mortgage deal from the best lender suited to your unique situation.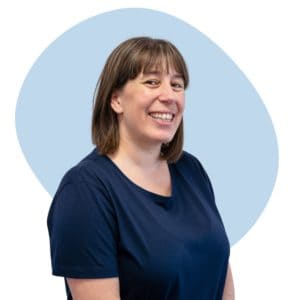 Success Story: Securing a Mortgage for a Police Officer by Maximising Overtime Earnings
Claire (YesCanDo Mortgage Adviser)
I am a mortgage adviser at YesCanDo, I recently helped a hard-working police officer named Tom secure a mortgage. Tom had a consistent base salary, but a large portion of his income came from regular overtime. He was worried that lenders wouldn't consider his overtime earnings when calculating his borrowing capacity. To address his concerns, I reached out to lenders who had experience with mortgages for police officers and explained Tom's unique income structure. I presented six months' worth of payslips and evidence of his stable overtime income. After negotiating on Tom's behalf, I successfully secured a mortgage that took into account both his base salary and his overtime earnings, allowing him to purchase his dream family home.
Special mortgage schemes for police officers
Although there aren't specific mortgage schemes tailored only for police officers, some lenders offer preferential rates or more flexible lending criteria for public sector workers, including those working for the police force. These schemes can provide benefits such as lower interest rates, higher loan-to-value (LTV) ratios, and more lenient affordability assessments.
Help to Buy schemes for police officers
The Police, like any other borrower, can take advantage of government Help to Buy schemes. The schemes include the Help to Buy Equity Loan (which stopped taking new applicants on 31st October 2022), the Shared Ownership scheme, and the Help to Buy ISA. These initiatives are designed to make homeownership more accessible for first-time buyers by providing financial support and more affordable options.
If you already pay rent on a housing association or local authority property you could consider a Right to Buy or Right to Acquire mortgage.
Work for the military police? Visit our Military Mortgages page.
Using a mortgage broker for your police mortgage
An experienced mortgage broker, such as YesCanDo Money, can be an invaluable resource when looking for a mortgage as a police officer. A broker with experience working with people within the police force will understand the unique pay structures and benefits that come with the job and can guide you toward the best mortgage deals available.
A mortgage broker can:
Find the best mortgage deals: With access to the whole mortgage market, a mortgage broker can search for the best mortgage deals that suit your needs and financial situation.
Save you time and effort: A mortgage broker will handle the application process, liaising with the lender and submitting all necessary paperwork, saving you time and effort.
Provide expert advice: A mortgage broker can offer tailored advice based on your unique circumstances, helping you navigate the mortgage process with ease.
Assist with paperwork: A mortgage broker will help you gather and submit the required documents, ensuring your mortgage application is complete and accurate.
In summary, if you are a police officer looking for a mortgage, there are several benefits to your employment that can work in your favour. By working with a mortgage broker who understands the unique aspects of your job, you can secure the best possible mortgage deal. Consider factors such as income multiples, overtime, and shift allowances, as well as government schemes and special mortgage schemes for public sector workers to maximise your mortgage options. With careful planning and expert advice, you can achieve your homeownership goals.
Our team are experts at helping get mortgages for teachers, police, NHS staff, accountants, foster careers and more.
Discover the Best Lenders for Police
Put the odds of a successful mortgage in your favour with the help of a qualified and experienced fee free mortgage broker.
Police Mortgage FAQs
Do Police Officers get better mortgages?
A question often asked is "Can I get a discount because I work for the Police Force?" The straightforward answer is unfortunately not. Many, many years ago it was possible to get discounts on mortgages when working in the force. However today there is not one mortgage lender that is offering any type of police mortgage discount!
There is one positive angle that can be taken from this guide, which is that banks and building societies really do understand how you and the public services are paid. This comes into its own when overtime and enhancements need to be taken into account to achieve the mortgage amount required.
Do Police Officers get cheaper mortgages?
Unfortunately not. The police staff are not eligible for any kind of financial discount or assistance with mortgages. However, some mortgage advisers specialise in working with Police employees and could provide a better service overall.
Do police get discounts on houses?
The UK government introduced the First Homes scheme in June 2021, providing first-time homebuyers with a minimum 30% discount on market prices. Under this program, key workers, including employees of the police, NHS staff, and veterans, receive priority access.
Can newly-qualified Police officers get a mortgage?
One of the benefits of being a Police officer is when you submit the mortgage application, all high street lenders will understand your contract and pay grade. With the majority of newly qualified police staff, most lenders will be willing to use your contract as proof of income as part of their lending criteria. This may mean that rather than waiting for the traditional 3 months payslips that most mortgage lenders require they will use your employment contract meaning that you could start buying a house a few months prior.
Who are police mutual mortgage?
Police Mutual is a financial services provider for UK police employees and their families. They offer tailored mortgages that are designed to recognise and accommodate the specific requirements of police personnel. Additionally, Police Mutual is committed to providing an extensive selection of products and services designed to maximise financial security for those in the law enforcement community.