If you're looking to take your first step on the property ladder as a single person, you might be considering your mortgage options. As you won't need to buy a large family home if you intend to live on your own, you might be earning enough to acquire a mortgage that suits a home that is small enough for one.
Mortgage for single person
A single-person mortgage is where a sole applicant applies for a mortgage on their own.
Of course, first-time buyers aren't the only people interested in single-person mortgages. It might be that you are divorced or separated and need a mortgage to purchase a home for yourself if your former partner is living in the other property.
You might also be considering your mortgage options if you're a single applicant but living with somebody else. While most couples will consider a joint mortgage, it might be that you would prefer to take out a mortgage as a single applicant.
In this guide, we will take a closer look at single-person mortgages with information that we hope will be useful to you.
If you need any further advice on single applicant mortgages after reading our article, get in touch with an online mortgage advisor at YesCanDo via the contact details on our website. With access to thousands of deals available, we will point you in the direction of those mortgage lenders that are right for your particular set of circumstances.
We make it easy to get a mortgage on your own
Can a single person get a mortgage?
Yes, you can get a mortgage on your own. If you're a single applicant, you should be able to get a mortgage, provided you have the financial means to pass the affordability checks that mortgage lenders use before giving mortgage approval. Lenders calculate this using a mortgage affordability calculator which differs from lender to lender.
As single mortgage applicants will be applying with only one salary or one income, they need to be sure that they don't have too much of a low income. You'll need to make sure you are earning enough money before to cover the mortgage size loan and its repayments. Not only will they need enough money to manage their monthly mortgage payments but will also need enough for the mortgage fees too.
As a single person, living alone can be expensive, as you will know if you have needed to pay rent. Thankfully, mortgage repayments are often cheaper than rental payments so it might be that buying a home to live in is the right thing to do, as you might actually save money in the long run.
You might also be interested in a solo mortgage if you want to invest in property. Mortgage providers are often willing to lend to single applicants who are interested in buying to-let mortgages.
So, whether you're considering residential mortgages or buy-to-let mortgages, you should be able to get a mortgage as a single person. You will need to pass the lender's requirements, however, and we discuss some of these below.
How many single person mortgages?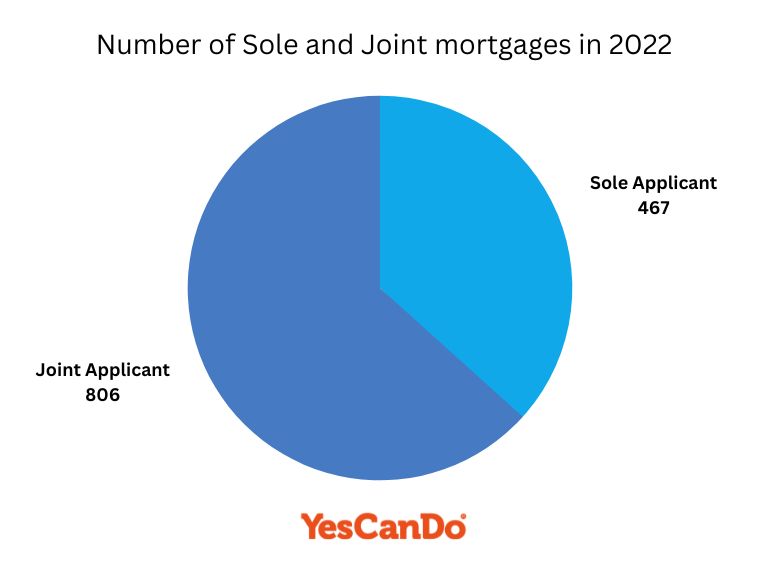 We make it easy to get a mortgage on your own
Requirements for Single Person Mortgages
Getting a single-person mortgage isn't unlike getting a joint mortgage, as you will still need to pass the mortgage provider's affordability checks. Lender criteria can sometimes differ so while one mortgage provider may accept your application, another might turn you down.
We can certainly help in this regard as we have a proven track record of helping single applicants get a good mortgage deal. We have access to both high-street banks and specialist lenders so if you have been turned down before, we will be able to find the right lender for your particular situation.
You can get a single-person mortgage if you are…
A first-time buyer looking to buy a house for yourself
A separated or divorced applicant needing a home of your own
A would-be property investor interested in a buy-to-let mortgage
Looking to remortgage into one name (and take somebody else's name off the mortgage)
Married but wanting to apply for a mortgage as a single applicant
Common requirements that most mortgage lenders require
Lenders require the below to be able to evaluate your loan applications:
Credit history – If you have a bad credit history, credit checks will highlight this and your application may be turned down so it is worth checking your credit reports in advance. By taking steps to improve your credit score, perhaps by paying off your credit card debt and disputing any inaccuracies on your credit reports, your chances of mortgage approval will be increased.
Income – You will need to provide your personal financial information to the lender. If you're employed, you will be asked to show your P60 and recent payslips. If you're self-employed, you will be asked to provide a full set of accounts or your year-end tax calculations.
Expenditure – Your lender will want to know about your credit cards and other outstanding loans, insurance policies, household bills, and details of your regular spending.
As you would be applying for a single-person mortgage rather than a joint mortgage, the application will be speeded up as the lender will be checking one person's financial situation rather than two. However, more onus will be on you to make sure you're financially ready to prove to the lender that you can take on a mortgage alone.
Talk to us if you need any further information on lender requirements as we will make sure you're mortgage-ready before you make your application.
We make it easy to get a mortgage on your own
How Much Can I Borrow on My Own?
Lenders take a number of factors into consideration when deciding how much to lend their mortgage applicants. These include:
Earnings
The key consideration will be your approximate annual income. Most lenders will be willing to lend you between 3 to 5 times your annual salary although a few mortgage provider's lending critera might stretch to 6 times your annual salary under the right circumstances.
If you are self-employed, most lenders will request 3 years' worth of your account history, perhaps through your end-of-year accounts. But as these won't always be reflective of any increases in your income, there are other lenders who will look at your recent trading records when determining your mortgage affordability.
Existing debt
If you have credit card debt or other loan agreements, this could affect how much the lender will allow you to borrow. This is partly because your income will be affected and partly because debt sometimes leads to bad credit. You should try to reduce your debts before you apply for your mortgage, either on your own or with the help of a debt management program.
Spending
Aside from your existing debt, your lender will look at your regular spending. They will take your household bills, insurance costs, spending habits, and other financial commitments into account when assessing how much to lend you. If you can reduce your spending, you will improve your chances of a larger mortgage and gain access to better mortgage rates.
Are you currently in a joint mortgage and going through a separation? Read our Guide to Joint Mortgage Separation
How to get a larger mortgage?
There are a number of things you can do to get a larger mortgage.
Pay off your debts to improve your financial situation and to have the means to save money for a larger deposit.
Credit checks will highlight if you have bad credit. Therefore do what you can to improve your credit score before you apply.
Widen your search when looking for a mortgage online or on the high street. Our team of mortgage brokers can help you with your search so give us a call.
If a family member is willing to act as a guarantor, you may be able to increase the size of your borrowing with a guarantor mortgage.
For more advice, get in touch with our expert mortgage team.
We make it easy to get a mortgage on your own
Do I Need a Larger Deposit as a Single Mortgage Applicant?
If you can put down a larger deposit for your mortgage, you will have access to better deals with lower rates of interest.
Unfortunately, not everybody is in a position to make a large deposit. First-time buyers often struggle in this regard as they don't have the equity from another house to use towards their deposit payment.
So, do you need to put down a larger deposit if you're applying for single-person mortgage applications?
No! You don't need to put down a larger deposit as a single person.
Our team has found that the average deposit for a single person is 15%. If you don't have as much deposit as you like, it's could still be possible to get a mortgage with as low as 5% deposit (95% loan-to-value) provided you choose the right lender. While you might not be eligible for the best deals on the mortgage market, you should still be able to get a good mortgage with advice from a mortgage broker.
However, it is still worth saving up if you can, as the more you can save for your deposit, the more options you will have when it comes to lenders and mortgage deals. If you are able to save up for a 10% deposit (90% loan-to-value) or more, you will normally have less to pay over the long term as you should benefit from lower rates of interest and lower monthly repayments.
If you are struggling to save, low-deposit mortgages are still a good option. But as there are various government schemes available, such as Shared Ownership and the Help to Buy equity loan scheme, you might be able to raise more money than you think. You could also unlock a better mortgage deal with a gifted deposit from a generous friend or family member.
If you are unsure about how much you can afford, use a mortgage calculator to assess your finances.
If you need further help, the right mortgage broker will be able to give you the advice you need. In this regard, we recommend our services to you. We provide mortgage advice for FREE, so if you're looking to get a mortgage and wondering how much deposit you may be able to afford, we can give you the right advice at no cost to yourself! Book an appointment with a mortgage consultant today by getting in touch with us using the contact details on our website.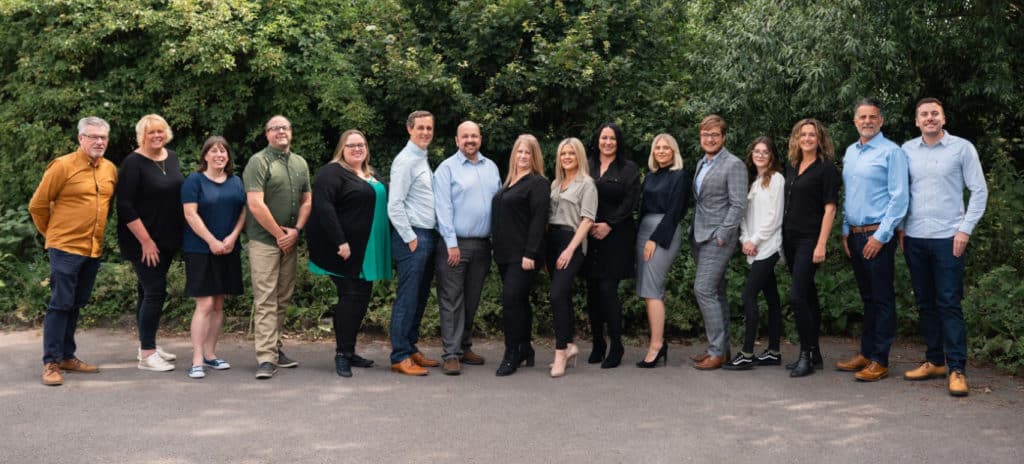 How YesCanDo Money Can Help
If you're looking to buy a house to live in or as a buy-to-let property, getting a mortgage can be made easy if you have the right advice from an experienced mortgage advisor.
Whether you're employed or self-employed, have a good credit score, or have adverse credit issues, our mortgage and specialist finance team is here to help you find the right mortgage lender.
We will give you all the advice you need throughout the mortgage process and will point you in the direction of those banks and building societies that are right for you. This will improve your chances of getting a mortgage approved, especially if you have credit issues or have an unusual employment situation, as you may need access to a specialist mortgage lender.
We will also give you advice regarding your finances. To ensure you can secure the maximum mortgage amount for your circumstances, we will advise you on what you may need to do if you have bad credit or if your spending is overly high. If you're a first-time buyer, we will also give you advice on the government schemes that can help you make your mortgage deposit.
After you have provided the necessary paperwork, your dedicated adviser will also prepare your application on your behalf. Not only will this make your life easier but it will further your chances of getting a mortgage too. We know what mortgage lenders look for when assessing applications so can make sure that every detail is correct before your mortgage application is sent away for approval.
We make it easy to get a mortgage on your own
This guide is not specific for an individual person and therefore does not constitute financial advice. Get free individual advice and either call or WhatsApp our team today.
Our experience is that getting a mortgage as a single person can be more difficult as we have evidence that mortgage lenders will look at affordability in more depth. It is our opinion that it is no more difficult than joint mortgages however the mortgage sourcing and application need to be carried out in more depth. – Stephen Roberts (Director)
Speak to a mortgage broker and get the best mortgage deals
It is possible to be a sole homeowner and get a mortgage with only one owner named on the deeds. So if you're a single person, don't assume that your chances will be reduced because you're the only person applying. Single applicant mortgages have as good a chance of getting approved as much as joint applicant do, provided you can meet the lender's criteria and affordability checks.
To find out more about the deals you will be eligible for, contact establish online mortgage advisor from our team. As the right deal can save you hundreds of pounds each month, you will be financially better off if you decide to use our services. You will also save yourself a lot of time, as we will do all of the hard work for you when it comes to comparing mortgages and completing the mortgage application.
If you've got any questions or are looking for more information, get in touch with our team today. Our mortgage advisers support the whole of the UK so wherever you are based, know that we are here to support you on your mortgage journey. Give us a call, fill out our form, or get in touch with us on WhatsApp and book your first appointment with us.
Related reading: