Moving Home Mortgages
Transfer your mortgage to your new home with YesCanDo Money fee free. YesCanDo mortgage advisors do it all for you! The advice, the application, all the paperwork, the bank and solicitor chasing, and take away the stress.
Getting your next mortgage for your next home
If you're moving home, you're most likely going to need a moving home mortgage. From needing to know how much you could borrow, to finding the best rate and mortgage deal, there will be a lot of things that will be on your to-do list.
We're here to help. At YesCanDo Money, our mortgage advisers can take away a lot of your stress. We will work with you to understand your individual needs and will advise you on getting the best mortgage deal. Our services are free, so to save yourself both time and money, get a mortgage with us by contacting our friendly team today.
How much you could borrow for your next home?
Banks and building societies have their own mortgage affordability calculators. This means the amount you could borrow might vary from one bank or building to the next.
The lender will ask you a number of questions to assess your affordability. These will be based on your income and outgoings, your credit cards, and any other factors that may affect your credit score. They will enter your details into their affordability calculator and calculate how much they are willing to lend you.
A key factor to how much you could borrow will obviously be based on your salary. Generally speaking, lenders will often offer you a loan that is 4-5 times that of your yearly income. The more you earn, the more the lender is likely to offer you, provided they think you have the ability to keep up with the repayments on your mortgage.
Use the affordability calculator below to get an idea of how much you may be eligible to borrow.
For more detailed information including getting a mortgage agreement in principle, get in touch with a member of our mortgage team and read our guide below.
For more on how much you could borrow, read our guide > How much can I borrow on a mortgage?
Moving Home: Mortgage options
When looking to get a mortgage, a number of options are open to you, depending on your specific circumstances. Existing home buyers might decide to port their existing loan to their next home, or they might prefer to remortgage (switch from one bank to another to release equity).
No matter your personal situation, a mortgage adviser can help you. Be you an experienced home mover or a first-time house buyer, we are here to help. We go through your available options below, including getting you an agreement in principle, speak to our customer service team today.
When you move home the process of transferring your existing loan to your new home is known as porting.
Porting your existing mortgage is a good idea if:
You are already on a great interest rate or deal
You want to stay with your existing lender
You don't want to incur exit/early repayment fees by ending your deal early
You don't want to go through the entire mortgage application again
Read our guide on How to port your mortgage.
You can sometimes save money when you port your mortgage, especially if you are on a fixed rate. If you took it out when the mortgage rates were lower, it may make sense to stay on the same deal until the fixed-rate period ended.
However, there are disadvantages to porting a mortgage.
You might miss out on a lower rate elsewhere if you stay with your existing lender
If your next property is more expensive, the additional money you borrow could be at a higher interest rate.
Knowing whether to port your mortgage or not can be tricky. To help you save time and money, it is always worth speaking to an experienced mortgage broker. Our team can compare your existing rate and deal with others on the market and can help you determine the right way forward.
How does mortgage porting work?
While you will still keep your existing deal, you will have to reapply for the mortgage with your lender. They will assess your income, expenditure, and your personal circumstances, before agreeing on whether to port your mortgage or not. They will also carry out new credit checks, and if your credit score has changed for the worse, this may affect their decision. You will need to get an agreement in principle.
If your new property is more expensive, you will need additional lending. The lender will offer you a deal from their current range. It may not be as competitive as deals from other lenders, so it is still worth comparing deals with a mortgage broker before coming to a decision.
If the lender agrees to port your existing deal and you are happy with that deal, you would normally. transfer to the new mortgage on the day you complete the purchase of the new property.
If the lender doesn't agree to you porting the mortgage, you have two choices. You can either apply for a new loan with your existing bank or take out a new mortgage with a different bank or building society.
If your lender doesn't let you port your mortgage, or if you are a first-time homebuyer then you will need to get a new mortgage.
At YesCanDo Money, we can make the process easier for you. You will be given a dedicated mortgage adviser who will do everything for you! The mortgage application, all the paperwork, the bank and conveyancer chasing, and take away the stress. Plus we're fee-free.
Our mortgage advisors will search the whole market for you and will give you recommendations based on your personal circumstances.
We will also explain the different types of mortgages available to you, including fixed-rate, variable-rate, and tracker mortgages, to help you make a more informed decision.
If it makes sense for you to do so, you can remortgage to raise money for your next home. To this end, you will be using the equity you have built up in your existing home to help you get another.
Remortgaging when planning to move home is a good idea if you are planning to:
Buy a second home to use as a buy-to-let
Buy a second home to live in part-time
If you plan to remortgage, you can stick with your existing lender if they offer you good mortgage rates and deal to stay with them. Alternatively, you can move to a new bank or building society if you are able to get a better mortgage deal elsewhere.
To find out how much you could borrow on a new mortgage, speak to one of our team. We will let you know if we think remortgaging is a good idea for you. We will also use our mortgage calculators to give you an idea of what your new monthly repayments will be.
Check out our remortgaging guide for more information.
Costs of buying your next home
There are a number of costs attributed to buying a new home. You should take these into account before signing on any dotted line. Even if you can afford the monthly repayments, you still need to consider such things as conveyancer fees, estate agent fees, stamp duty, and the other costs related to your mortgage and house move.
These costs should be factored in when deciding where to live. If you cannot keep up repayments because of the various expenses you incur, your home may be repossessed.
Where to buy your next home
Choosing your next home is the exciting part. But it's not only the property itself that you need to take into account. You also have to consider the location. Different areas often dictate how much house prices are, and some locations will be more practical for you than others.
To get an understanding of different locations, it's worth speaking to the local estate agents in your area. They will let you know where the cheapest and most expensive areas are to live, and they will give you information on local amenities too.
You should also visit different areas as getting an up-close and personal look at an area is better than relying on the photos and Google Maps information that you can find online.
When looking at houses in different areas, consider:
The prices you can afford
How easy the commute is to your workplace
Employment opportunities
The distance from family and friends
Local parks and other outdoor spaces
The number of shops, restaurants, and other amenities nearby
The distance to local schools and colleges
The availability of leisure centres, gyms, and other exercise facilities
Local crime statisics
A good website to gather information on an area/street is Street Check.
Frequently Asked Questions when Moving Home
FREE Mortgage Specialists
With dedicated support throughout, we have full-market access for the best mortgage rates & deals. We do everything for you, for free!
Our expert advisers will sort your mortgage for your next home
Let us know what the best time is for us to call you. We will get one of our mortgage advisors will be in touch to talk through your situation and available options.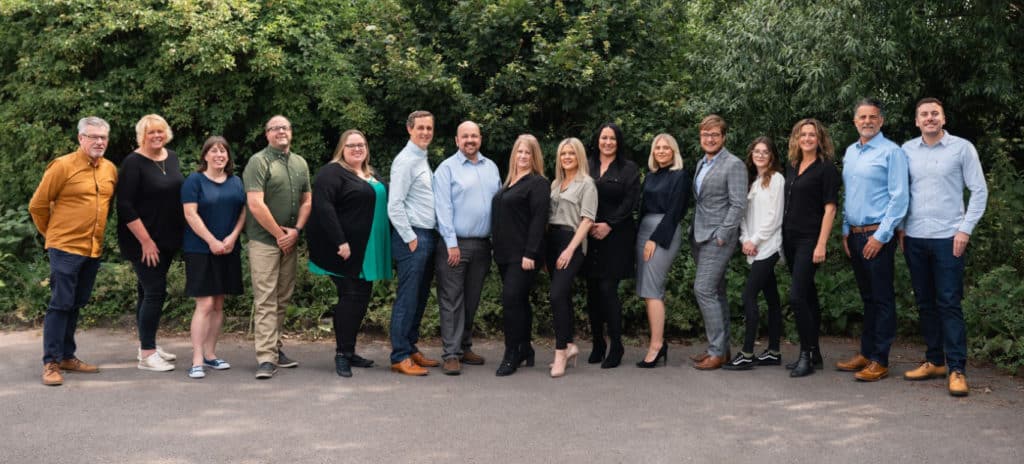 UK Mortgage Advisers
Our mortgage team supports you throughout your property journey
Our customer reviews speak for themselves