Buy To Let Mortgages
Let YesCanDo's specialist buy-to-let mortgage brokers handle it all for you! You can count on our team of advisors to assist you with all paperwork, bank and solicitor chasing, as well as the application processes. With our highly rated fee-free service, you'll save time and money.
Buy To Let Mortgage Broker
For expert buy-to-let mortgage advice, speak to YesCanDo. We take time to understand your individual buy-to-let situation. We will search the whole mortgage market to find you the best buy-to-let mortgage rates and deals for your rental property goals.
The best part? Pay no fee when remortgaging your buy to let.
Contact us via WhatsApp below or or give us a call on 033 0088 4407. Benefit from our highly rated advice and support on all-things mortgages.
Do I Need A Buy-To-Let Mortgage?
If you intend to rent out a property, you will need a buy-to-let mortgage.
It is necessary to switch your current mortgage to a buy-to-let mortgage if you intend to rent out your residential property long-term.
You may not need a buy-to-let mortgage if you're renting out your property on a temporary basis, but you will need the consent of your lender. Without permission, you will be in breach of your mortgage contract, and your lender might demand instant repayment of your mortgage.
Learn the difference between Buy to Let vs Residential Mortgage
Costs
Buy-To-Let Mortgages cost more than residential mortgages. They are more expensive because:
The interest rate is higher
Lender fees are higher
You need to pay a deposit of at least 25%
Lenders charge more for buy-to-let mortgages because they view tenants as a higher risk than owner-occupiers.
Buy-to-let expenses include:
How To Make Money On A Buy-To-Let
Tenant demand remains strong but recent tax and regulatory changes have made it hard for some landlords to make a profit. 
This isn't to say you won't make money after buying a buy-to-let.
You can make a greater profit if:
You sell your buy to let property after it has gone up in value
Rental rates increase in the local area
You use a better value letting agent
You manage everything yourself
You also stand to make a profit if you buy in the right area 
This could be where:
There is a high demand for tenants, such as an area located near a university
An area where house prices have fallen (cheaper homes equate to a lower mortgage)
How Much You Can Borrow
Along with the lenders' usual eligibility criteria, the amount you can borrow will depend on how much you expect to make in rent on any of your desired buy-to-let rental properties.
Mortgage lenders typically want the rental income to be 25-45% more than the monthly mortgage repayments. 
To find out what your monthly rental income might be, talk to other landlords in the area, or visit local letting agents. 
Get in touch with one of our specialist mortgage brokers for more advice on everything mortgages.
When working out how much to lend you, lenders complete an affordability check with certain eligibility criteria. They will look at your salary and the expected rental income. This is so they can be certain that you will be able to afford the monthly mortgage payments. 
Lenders might also ask for other details before agreeing to the mortgage. These include:
The price of the property: Some lenders only lend if the value is over $40,000
The number of properties you own: This is so the lender can get an idea of your track record
Your age: You need to be at least 18, though some lenders will only lend to you if you're over 25
Property demand: The more demand there is for your property, the less risk for the lender)
Your income: Lenders sometimes ask for a minimum of £20,000 to £25,000
To work out how much you might be able to borrow on a buy-to-let mortgage, you can:
Use a buy-to-let mortgage calculator
Speak to a mortgage broker
To make sure you can afford the property, you should also calculate the expenses associated with being a buy-to-let landlord. Other than your monthly mortgage payment, you should budget for:
Landlord insurance
Letting agency fees (tenant finds, tenancy agreements, property management etc)
Maintenance
Credit checks
Health and safety checks
Taxes
Calculate your repayments
Below is our simply easy to use buy to let mortgage calculator. The results are automatically interest only as this is the favoured repayment option to help property investors keep the interest cover ratio ICR between 125% – 145%. However, you can toggle off the interest only option to see what your calculations will be for a buy-to-let repayment mortgage.
Buy-to-Let Mortgage Calculator
Compare Mortgage Deals
You won't always find the best deals when comparing mortgages online and at your local high street. 
The lenders we work with include specialist lenders that are tailored to your specific situation, allowing for a wholly-bespoke and cost-effective experience. 
You can rely on us to compare the best buy-to-let mortgage deals for you and to provide expert advice on which deal is best for your property objectives. 
With a dedicated advisor, you will have all the help you need for every step of the mortgage journey. Our team will help you find the right buy-to-let deal to make your investment profitable.
Types Of Buy-To-Let Mortgage
There are several types of buy-to-let mortgage to choose from. There are pros and cons to each, so for advice you can trust, talk to one of our experienced mortgage experts. 
How To Get A Buy-To-Let Mortgage
Looking to invest in the rental property market? The best way to organise buy-to-let mortgages is to go through a free mortgage broker. The will make the mortgage application a lot smoother for you.
This way, you will save yourself time and disappointment, as brokers like us know which lenders are right for your situation. 
With thousands of mortgage deals at our fingertips, we can help you find the best buy-to-let rates for your mortgage.
Furthermore, we don't charge a fee for our services, so you can benefit from both expert advice and the best mortgage rates and deals on the market. 
Speak to a member of our team today if you're looking to invest in a buy-to-let property and need mortgage advice.
Advice To Buy-To-Let Landlords
There are some things every landlord should know so it is important to do your research first. However, we have covered some of what you need to know in the guide below.
Our customer reviews speak for themselves
Frequently Asked Questions
Buy-To-Let Mortgage Guides and Top Tips
Buy To Let Mortgage Broker Experts
FREE dedicated support throughout, we have full-market access to the best buy-to-let mortgage rates & deals. We do everything for you, for free!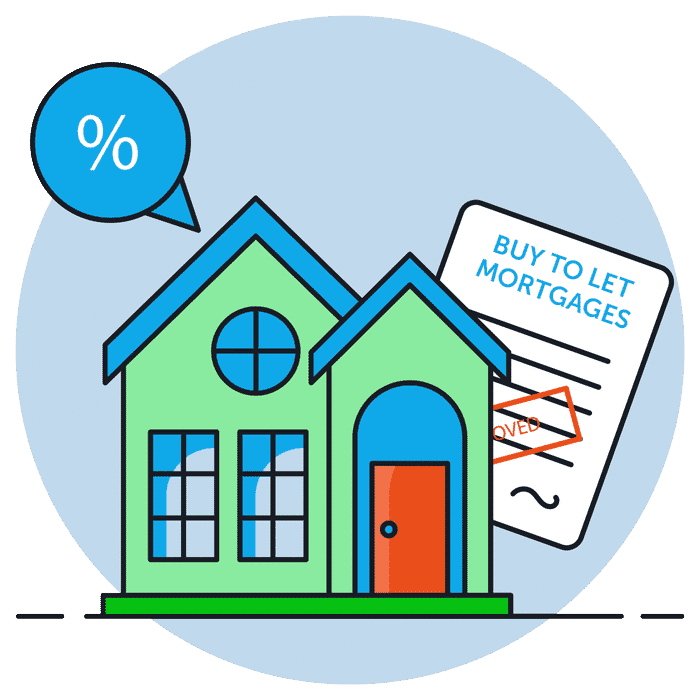 Expert advisers ready to help you achieve your best BTL mortgage
Let us know what the best time is for us to call you. We will get one of our mortgage advisors will be in touch to talk through your situation and available options.