Are you looking to make a few home improvements? A renovation here and there could really add value to your life and to your property.
Of course, before work commences, you will need to work out how you're going to pay for your home improvements.
Beyond putting a shelf on the wall and adding a fresh coat of paint to your living room, home improvement projects are rarely cheap!
Getting a mortgage for home improvements
When looking to fund your home improvements, thankfully there is a number of different options ahead of you, one of which is to remortgage onto a new secured loan. Below we delve into how you can remortgage for home improvements, and explain how our team of mortgage advisors can help you raise the funds needed.
Raising capital for home improvements
People remortgage for many reasons. Some do it to reduce the monthly payments on their mortgage, while others remortgage to consolidate a secured loan or other debts.
More often than not, however, many homeowners remortgage to pay for home improvements on their homes. This can be for practical reasons or to add value to the home as a means of moving up the property ladder.
Remortgaging can be a cost-effective way to pay for home improvements, and is often better than taking out an unsecured personal loan or asking for a further advance on your original mortgage from an existing lender.
If you're looking to finance home improvements and you don't want to take out any additional borrowing with an unsecured loan ( or any other type of personal loans), you might want to raise capital via a remortgage. You will be one step closer to the home of your dreams if you do, and you'll increase your home's property value too.
You should ask yourself the question does it make more financial sense to get a secured loan or remortgage?
Lets get your new kitchen project started today!
Remortgaging with equity release
To pay for any home renovations, you could use the equity from your home. There are a few ways you can achieve this.
Second charge mortgage
You can do this via a second-charge mortgage (a second mortgage on top of your existing mortgage) that uses the equity in your home as collateral.
Remortgage to release equity
If you do decide to remortgage to fund any improvements to your home, you need to make sure that you aren't in negative equity. This shouldn't be the case if your property has risen in value over the years.
To find out how much equity is in your home, you simply need to subtract the amount you owe on your mortgage balance (and any other loans secured on your house) from its appraised value. You may need to speak to an estate agent to find out how much your home is worth.
If you do have equity in your home, you will be able to remortgage to fund home improvements. This is assuming your credit rating is good as many lenders will refuse to let you borrow money if your credit history is poor.
How a remortgage works
Simply put, remortgaging means switching your current mortgage deal to a new deal with a better interest rate, be that with the same lender or to a different mortgage provider.
If you stick with your existing lender, transferring from one deal to another is fairly straightforward as they already have your personal details. You wouldn't have to pay them any fees either.
However, it is sometimes advisable to switch away from your current lender if you can find a better remortgage deal elsewhere.
Early repayment charges
Most lenders will let you transition over to them, although you may be liable for the early repayment charges stipulated by your existing loan provider if you remortgage before your term ends. This is something to consider before making the switch to a lower interest rate but as your monthly repayments may be cheaper after remortgaging, it might still be in your best interests.
Read the remortgage process explained for further information on what to expect when you change mortgages and seek advice from our expert team if you would like to benefit from the best remortgage interest rates and monthly repayments on the market.
Remortgage loan to value (LTV)
You may already be familiar with the term loan to value (LTV) as this should have been explained to you when you first took out your current mortgage. It is the ratio of what you borrow on your loan against the amount you put down as your deposit.
If you paid a deposit of 10% on your home, for example, the loan to value would have been 90% LTV. So, say you bought a home that was valued at £200,000 and you paid a 10% deposit (£20,000), the remaining balance on your mortgage would have been £180,000.
When you live in a property for a certain length of time, the LTV decreases when:
house prices rise
the value of your home increases
your mortgage's balance lowers.
Using the example we gave a moment ago, your balance would usually be around £150,000 after five years had passed.

Assuming property prices had risen, your home could have risen in value to around £250,000.

At this point, the LTV would be 60% and you would have £100,000 in equity. You wouldn't be able to release all of that in equity as 100% LTV remortgages are not possible but you could obtain an 80% LTV remortgage. This would give you a balance of £200,000 with £50,000 available as extra money you can raise for your home improvements.
Lets get your new kitchen project started today!
Other ways to fund home improvements
There are other ways to fund home projects. Our advisors explain below the different ways you can fund your home improvements.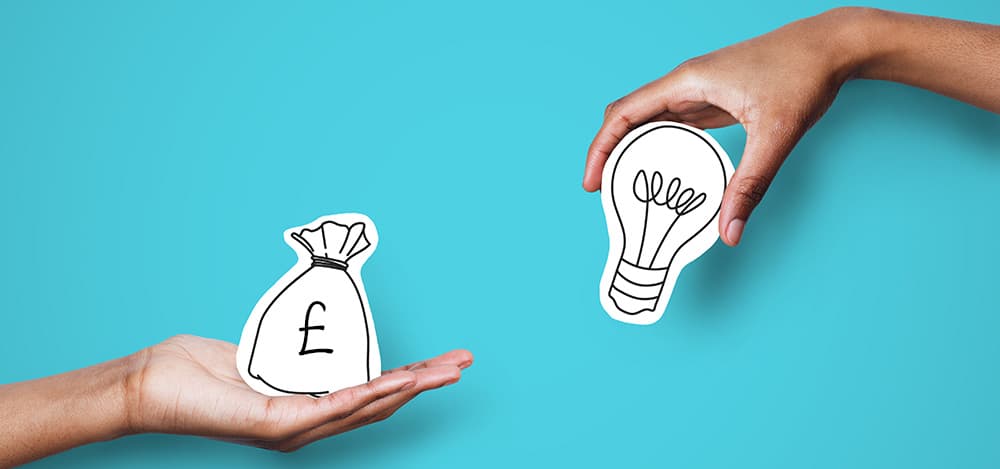 Use savings
Use your savings if you're able to accumulate enough money for the work that needs to be done. This is a great way to fund home improvements as you will not need to change your current mortgage or take on a second mortgage or a further advance and will not need to consider unsecured loans.
Further advance on your existing mortgage
A further advance is taken out with your current mortgage lender. A further advance is a type of top-up to your existing mortgage. It will have its own term and interest rate. The rate offered to you will depend on how much equity you have in the property. A further advance needs to be planned as it can complicate your upcoming remortgage so get advice first.
Take out a secured loan or unsecured home improvement loan to fund the improvements (be aware that you will have additional payments to make on top of your monthly mortgage repayments)
Remortgage after home improvements
Remortgage your home after improvements have been completed, as this way, you will have access to more equity (and a bigger lump sum of money) as the value of your home will have increased.
It's been our experience and we have come across many homeowners that want to fund home improvements initially do this by borrowing money from family. When you are tied to your existing mortgage for a few more months and in a need to start work people often borrow the money usually from your parents for a few months and then add it to the forthcoming remortgage. This way you are not complicating your current mortgage and keeping your existing interest rate mortgage payments low.
Ways to improve your property and increase it's value
It's been our experience that it's a fact that carrying out home improvements will add value to your property. It's been our observation from our clients that it is far more than adding value to a property. It's also the amazing feeling of having a more comfortable and enjoyable for your family to live in. – Stephen Roberts
What significant home improvements could you make to your home with a remortgage? You probably have a wish list of ideas already but if you're looking to enhance your life and add property value, you could consider the following if you have more money in your bank account.
1. Build an extension
You could build upwards or outwards, depending on planning permission and your particular needs. An extra room or two could come in useful, especially if the size of your family is growing or if you need space for a home business or a particular hobby. According to information found online, you could add as much as 11% to the value of your property with an extension. Learn how to remortgage to build an extension.
2. Loft conversions
You could convert your loft into an extra bedroom or into an extra storage space to keep your clutter under control. Your loft could also become your home office if you need a place to work away from the hustle and bustle of your household. Whatever you decide, know that you could add raise your home's value by up to 2o% according to experts.
3. Internal repairs
If your home is in need of extensive repairs, it will likely decrease in value. Therefore, you should do what you can to maintain your property before you put it on the market.
4. New kitchens and bathrooms
If your kitchen and bathroom areas are outdated or too small, you could add new functionality and more size to these rooms with a home improvement project. An updated bathroom could add 4-5% more value to your home and a new kitchen could add 10%.
Lets get your new kitchen project started today!
Speak to our expert advisors about a remortgage for home improvements
If you would like to release equity from your home to fund renovations, get in touch with our specialist finance and mortgage team.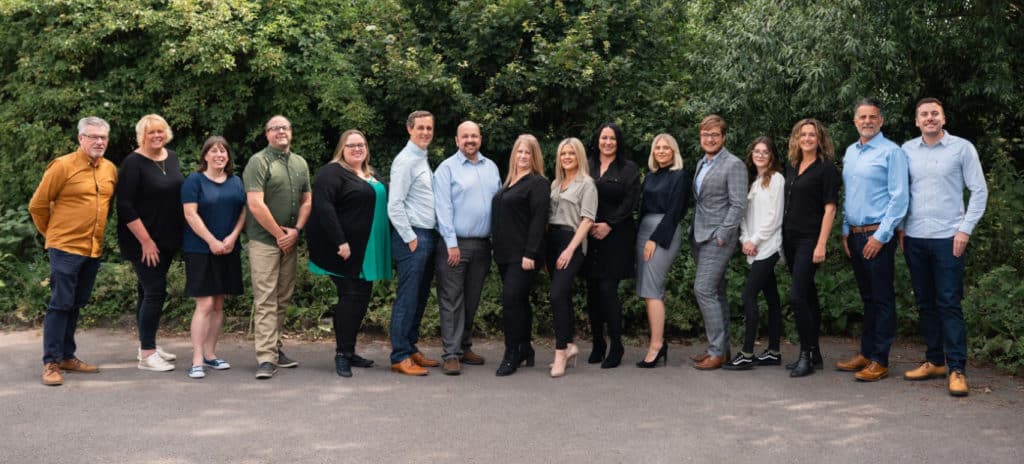 Access to the whole mortgage market
As a whole of market mortgage broker, we can access mortgage deals with the lowest mortgage interest rates and can talk to you about remortgaging and charge mortgages as two viable options for releasing equity from your home.
We can also put you in touch with the mortgage lender that is right for your personal circumstances, making sure you get the best deal and lowest interest rates if you do decide to remortgage. In some cases, your financial circumstances might require a specialist lender and we can explain the reasons for this to you and the mortgage rates available.
Supporting you throughout
Your appointed mortgage advisor at YesCanDo Money can also help you remortgage if you simply want to move away from your existing mortgage deal and onto something with smaller repayments over the mortgage term. It's often best to do this just before you move onto your current lender's standard variable rate as you will then avoid an early repayment charge.
For information on remortgaging and all other mortgage advice, make an appointment with us using the contact details on our website.
Related articles