Fee-Free Mortgage Service | Expert Advice | We Do Everything For You
Buy To Let Mortgage Criteria
If you are looking to rent out a property you already own, a buy-to-let mortgage could be the product for you However, you'll need to tick a few boxes first.
Below, we have a guide for what you need to know about mortgages and the criteria needed to get one. We have also included an FAQ section for the most commonly asked questions about buy-to-let mortgage criteria.
What criteria are assessed with a buy-to-let mortgage?
Many different lenders use the same criteria to assess your mortgage, taking many factors into account. Such factors include:
Your income and affordability
How much deposit you can put down
Your current employment status
How old you are
Where you live
Your current credit score
With YesCanDo being a UK lender, we may require you to be a permanent UK resident or hold a UK passport.
How old do you need to be for a buy to let mortgage?
In order to purchase a buy-to-let property, you must be at least 18 years old. However, most lenders will require applicants to be at least 21 or even 25 before they can receive a mortgage. 
If you may be considering a joint application, then the other applicants must be aged 18 or older.
An individual can normally purchase a buy-to-let property up to the age of 85. Additionally, some lenders will only accept applications from people up to the age of 75. 
There are also some lenders that will accept any age to apply for a buy-to-let mortgage, depending on certain conditions.
What is the affordability criteria?
You can determine if a property is affordable by comparing your annual income with your outgoings. In the case of buy-to-let mortgages, affordability is determined differently. 
Although some lenders require a minimum income of £25,000, not all lenders in the UK require their applicants to have one.
In general, lending institutions require that rental income cover a mortgage by 125-145%. A buy-to-let mortgage application is not treated the same by all lenders, and each lender has varied criteria for evaluating how much they will lend to an applicant.
What is the deposit criteria?
As stated earlier, larger deposits are usually required for buy-to-let mortgages. You may be expected to pay a deposit of at least 15%, but this can be higher depending on the circumstances. 
It is typical for a buy-to-let mortgage to have a 75% loan-to-value ratio; however, specialist lenders out there may be willing to lend up to 80% and even 85% in some cases, but this might require you to run an extensive search on the web to find one.
An amount of deposit is requested by the lender on a number of factors. For example, It is possible to make a mortgage agreement riskier by having bad credit, as this may make the lender demand a bigger down payment on the property.
If you have a problematic credit history, you may want to seek a lender who can offer more flexibility for your buy-to-let mortgage application.
Frequently Asked Questions
Our customer reviews speak for themselves
Buy-To-Let Mortgage Guides and Top Tips
Speak to the experts today
With YesCanDo, you can leave the buying and rent of properties to our professional buy-to-let mortgage brokers.
Assisting you with all the paperwork, bank and solicitor chasing, and application processes is what our advisors do best. Saving time and money is easier when you use our NO-FEE services.
Each buy-to-let situation is unique, so we take the time to understand it, and make sure the criteria requirements are filled out correctly. Your buy-to-let mortgage rate will be compared to the whole mortgage market to ensure that you receive the best deal on your rental property financing.
If you have any questions, you can contact us via WhatsApp or you can give us a call at
033 0088 4407
.
You can count on our highly rated advice and support for everything mortgage-related.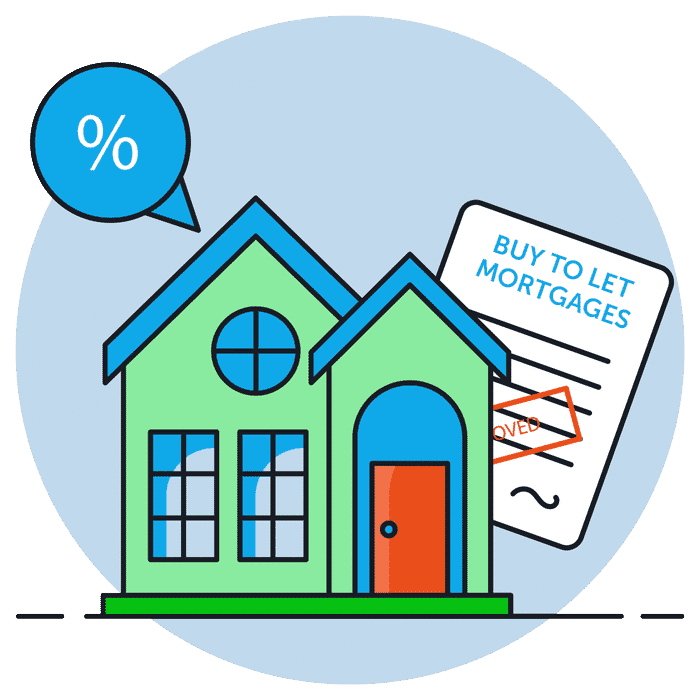 Expert advisers ready to help you achieve your best BTL mortgage
Let us know what the best time is for us to call you. We will get one of our mortgage advisors will be in touch to talk through your situation and available options.