Expert Mortgage Broker Wigan
Finding an experienced mortgage broker in Wigan can be challenging, which is why our team of knowledgeable advisors in Wigan is here to help both new and old customers and are dedicated to helping navigate them smoothly through the complexities of the mortgage market with ease.
Why Choose Us as Your Mortgage Broker in Wigan?
At YesCanDo Money, we pride ourselves on prioritising client needs first. An expert mortgage adviser in Wigan works tirelessly to understand your circumstances and tailor advice accordingly. Being a whole of the market broker means we will find you the very lowest interest rates.
Our Mortgage Broker Services in Wigan
Acquiring a mortgage has never been simpler.
Planning to find a more advantageous mortgage deal, lower your monthly repayments or pay off some debts? Our team is here with a smile to help. We'll assess your situation, explore the options and support you in making the remortgage process as smooth and beneficial as possible.
Taking your first steps onto the property ladder can be daunting. This is why we have a friendly team on hand to offer assistance and guide you through every step of the process. Your dedicated first-time buyers advisor will respond promptly and go the extra mile to ensure a positive and hassle-free experience.
Deciding to move home and becoming home movers can be a significant life decision, but don't stress - our team will be with you every step of the way, helping find the right mortgage deal and managing any necessary details to ensure the whole process is seamless and stress-free.

For all the landlords and property investors in Wigan, we have a dedicated service just for you. Our team is on hand to offer guidance and free advice regarding buy-to-let mortgages, helping you secure the very best terms and interest rates. We believe in making property investment simpler and more cost-effective for you.
The Wigan Mortgage Broker You Can Trust
With our expertise, dedication, and a client-first approach, we are the broker in Wigan you can depend on. We aim to make the mortgage process as clear, transparent, and effortless for our clients as possible.
Get Expert Free Mortgage Advice in Wigan
Book a Free Mortgage Consultation
Begin your mortgage journey with us - and feel confident, secure, and assured when deciding on your mortgage financing options.
Commonly Asked Questions About Our Services (FAQs)
We understand you may have questions about our services, which is why we've provided this section dedicated to answering frequently asked questions about broker services in Wigan.
Reach Out Now - Your Wigan Mortgage Broker and Advisor
Reaching us has never been simpler; with multiple communication channels including phone calls, emails, video calls, and WhatsApp at your disposal - including phone, email, and video call options - connecting with us should never be an obstacle! Take your journey towards an exceptional mortgage experience now with Wigan residents' trusted mortgage broker!

Virtual consultations allow us to deliver top-tier mortgage advice without you ever needing to leave home! Set up your consultation now from any convenient personal space!
How We Work: Our Process
Here's our Process Overview to give you a sense of our processes and what can be expected when working with us:
1) Connect With Us
Start your journey towards securing your perfect mortgage by reaching out to us. Whether it's via phone, email, or a video call, we're ready to connect with you and discuss your needs and preferences.
2) Initial Consultation
During the initial consultation, we will understand your financial situation, property aspirations, and mortgage needs. This meeting is crucial for us to provide personalised advice tailored to your unique circumstances.
3) Mortgage Research
With your needs and preferences in mind, we will carry out comprehensive mortgage research. Our team will sift through various mortgage options, comparing rates, terms, and conditions to find the most suitable options for you.
4) Application Submission
Once you are happy with the proposed mortgage option, we will assist with the application submission. We take care of the paperwork, ensuring everything is accurately filled out to avoid any potential roadblocks.
5) Continued Support
Once your mortgage application has been submitted, our commitment does not end there. We provide continued assistance throughout the entire process – answering any queries that arise and keeping you updated about the progress.
6) Mortgage Protection
Our protection advisors can work to make sure that you have adequate family protection and critical illness coverage if this is something important to you.
Ready to Start Your Mortgage Journey?
Starting your mortgage journey doesn't need to be intimidating - with our team by your side, you will get whole-of-market mortgage advice and a great team to help every step giving you peace of mind. Get in touch today - your Stockport mortgage broker and qualified mortgage advisor is here for every step of your journey.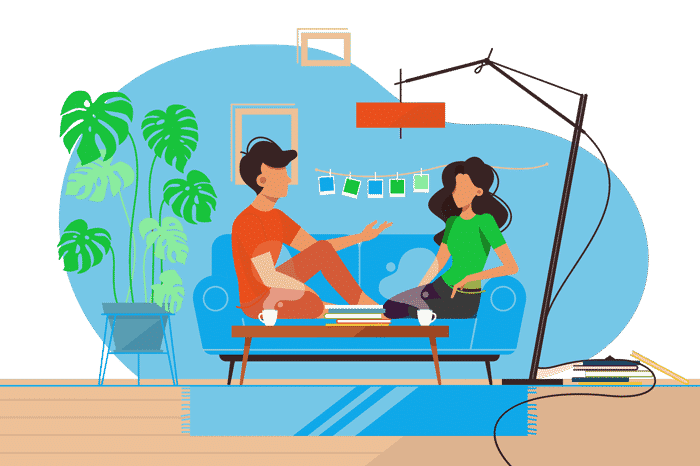 Our experienced mortgage advisers are on hand to help you secure the ideal mortgage solution.
Give us a time when it's convenient for us to reach out – one of our mortgage advisers will then reach out with all available solutions and options to consider for your situation.
Meet Our Mortgage Advisor Wigan Team
Benefits of Expert Dedicated Mortgage Advisor
Our team of expert mortgage advisors in Wigan is here to provide you with the guidance and support you need. We have a team of dedicated professionals who are fantastic at helping customers and navigating the mortgage market.