Fee Free Mortgage Service | Expert Advice | We Do Everything For You
The Preferred Fee Free Oxford Mortgage Broker
We Do It All For You, Fee-Free Including:
Our Fee-Free Mortgage Services
Getting a mortgage made easy

Oxford remortgage advice
If you want to raise money for home improvements or reduce the repayments on your mortgage, then a remortgage is a great idea. Especially if you're nearing the end of your current deal, switching to a new deal could be the right thing to do, as you will then avoid your existing lender's standard variable rate of interest. Get in touch with us today and we will explore the cheapest mortgage solutions with you.

First-time buyer mortgages in Oxford
We know as getting your first mortgage can be a daunting experience for first-time buyers as you probably won't know a lot about the mortgage products that are being advertised to you. Fear not, however, as our team of mortgage advisers are here to find the most suitable and best rate and deal for you. After getting to know more about you and your financial situation, we will search the market for mortgages for first-time buyers that you can afford.

Independent mortgage advice for Oxford home movers
Moving home can be a stressful process, not least because of the need to find a new mortgage for your new property. But when it comes to your mortgage, we are here to help. We will search the whole market for the best rates and deals for your situation and will liaise with your estate agent, solicitor, and other relevant parties too.

Buy to let mortgages for Oxford landlords
Our mortgage advisers have years of experience helping landlords throughout the country, so get in touch with us if you're currently trying to find a mortgage for your real estate investment. We can give you impartial advice on everything to do with your rental property, from getting the best mortgage rates to accessing the best deals on landlords' insurance. Contact us today to learn more and book an appointment with one of our specialist mortgage consultants.
How to get a mortgage in Oxford
with help from YesCanDo
We research, advise, guide and submit the whole application for you!

We really do make getting a mortgage seem easy.
Fee-Free Mortgage Advisors Supporting Oxford
Where can I find a mortgage broker near me?
If you are currently looking for an independent mortgage broker in Oxford, look no further than our expert team. We take great pride in the services we offer to all of our customers and we're sure you'll be happy with what we offer too. Whether you're a first-time buyer, regular home mover, a landlord, or somebody looking to remortgage, we can discuss all of your options with you. After finding you the best mortgage for your particular situation, we will support you right through to your mortgage completion.
And unlike those brokers that charge their customers a fee for their services, you will receive expert mortgage advice and support from our team for FREE.
YesCanDo Mortgage Process
GETTING A MORTGAGE MADE EASY
As an independent mortgage broker in Oxford, we can simplify the processes involved in getting a suitable mortgage. We do everything for you, from finding you a great new mortgage with the lowest interest rates to preparing everything that is needed for the application for your mortgage. We can also give you advice on home insurance, mortgage protection, and a range of other financial services, to protect both you and the home you will be buying.

So, while the process can be a daunting experience, especially if you're going it alone, know that we are here for you. Even if you have struggled to get a product in the past, perhaps because of adverse credit history or an unusual employment situation, we can still search the market for those banks and building society that will say YES to you. Contact us today to find out more.
Mortgages In Oxford
Oxford is a desirable city to live in but to make sure you're getting the very best deal on your mortgage, use a mortgage calculator to work out your repayments and talk to a member of our team for expert advice.
Mortgage Rates In Oxford
Mortgage rates depend on the Bank of England base rate, your affordability rating, and the type of mortgage you are looking for. A mortgage adviser at YesCanDo Money can explain the current interest rates to you and give you advice on how to reduce the interest on your next monthly payments.
Property Prices In Oxford
The price of a property in Oxford will depend on the type of property you choose and the neighbourhood that you decide to move into. As your home may be repossessed if you fail to meet your mortgage agreement, it's advisable to purchase a property that you know you can afford. Use a mortgage calculator and the services of a mortgage adviser at YesCanDo to assess what you can and can't afford.
| Property Type | Average Property Price | Monthly Mortgage Repayment * |
| --- | --- | --- |
| Flat/Apartment in Oxford | £331,131 | £1,263.16 a month* |
| Terraced House in Oxford | £556,003 | £2,120.98 a month* |
| Semi-Detached House in Oxford | £724,963 | £2,765.51 a month* |
| Detached House in Oxford | £1,451,034 | £5,535.25 a month* |
Highly Rated Mortgage Brokers Oxford
We are a highly rated mortgage broker in Oxford - Rated 5 on TrustPilot
Our clients love us for the expert mortgage advice we give them, the support we offer throughout the mortgage process, and our commitment to excellent customer service and care. We're sure you'll love what we do too, so whether you're searching the market for first-time buyer mortgages, a remortgage, or a great mortgage offer for your next home, get in touch with us today.
Our customer reviews make us blush 😊
We have many happy customers from across the majority of the UK. Take a moment to read our customer reviews below or alternatively visit our reviews page. We have thousands of reviews across our Google, Facebook, and Trustpilot pages.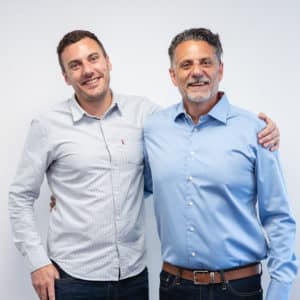 Our expert mortgage advisers help you to achieve your best mortgage.
Get in touch with us a mortgage adviser at YesCanDo Money if you're looking for a great deal on your next mortgage. No matter your situation, your appointed mortgage adviser will make sure you get the best possible mortgage for your particular set of circumstances.
Meet Our Mortgage Team
We're kind, we're caring, and we're committed to supporting your needs as you embark on your personal mortgage journey. We have worked with a wide range of clients throughout our years in business, so have the experience necessary to find the perfect mortgage deal for your situation. Get in touch with our team today and benefit from the services of a highly-rated, passionate, and qualified mortgage adviser at YesCanDo Money.

Read our mortgage, insurance and property help guides.
Living in Oxford
Are you looking to buy a property in Oxford or thinking of moving there?
Oxford is famous for many things, not least the University that is attended by many of the top students in the country. It's a city that contains many places of historical significance, with centuries-old markets, towering buildings of architectural beauty, and winding waterways that transport you into another time and era.
The average price of a property in Oxford is £565,918 according to Rightmove, although there are areas where properties are cheaper. Properties in Botley, for example, an area that is popular due to the nearby countryside, average at £497,287. Prices are cheaper still in Headington, which has been named by the Sunday Times as one of the best suburbs to live in the UK. The average price for a home here is £465, 966.