Fee Free Mortgage Service | Expert Advice | We Do Everything For You
Fee-Free Mortgage Broker Bath
We Do It All For You, Fee-Free Including:
Our Fee-Free Mortgage Services
Getting a mortgage made easy
Are you looking for a better deal on a mortgage?
If you get stuck on your lender's variable rate of interest, you could end up paying more than you are already. So, whether you're looking to release equity for home improvements or trying to reduce the repayments on your mortgage, contact us for the best interest rates on your next mortgage.
Are you looking to get your feet on the property ladder?
Getting a mortgage can be a daunting experience for a first-time buyer as there is much to consider before approaching lenders. However, we are here to help! We will make the process as easy for you as possible, with all the support you need in getting the best deals on first-time buyer mortgages.
Are you planning your next house move?
Moving home is stressful, we know, but we are here to help you on your home-buying journey. As a whole of market mortgage broker, we have access to all the best deals and will search thousands of mortgages across the whole market to get the right deal for your personal circumstances. And once you find your dream home, we will provide you with an Agreement in Principle when you're ready to make an offer.
Are you looking for the best deals on buy-to-let mortgages?
To make sure you profit from your rental income, we can give you helpful advice on the best deals available on a buy-to-let mortgage. Contact us to learn more and benefit from the buy-to-let advice our team can give you.


The Preferred Mortgage Advisor Bath
Where can I find a fee-free mortgage advisor near me?
No matter your mortgage needs, as whole of market mortgage brokers we can offer you the very best support throughout the mortgage process. Whether you're getting on the property ladder, a seasoned home mover, a landlord, or somebody looking to remortgage, we are mortgage brokers that can provide the financial services you require and get you the best mortgage deal. We cater to customers across Bath and all surrounding areas and offer a NO FEE service to everyone.
How to get a mortgage in Bath
with help from YesCanDo
We research, advise, guide and submit the whole application for you!

We really do make getting a mortgage seem easy.
YesCanDo Mortgage Process
GETTING A MORTGAGE MADE EASY
We understand how complicated getting a mortgage can be, but with the guidance provided by our property finance experts, we can make the whole process easier for you. Our team of financial advisers are here to help you throughout your journey, from your initial consultation, right through to finding a mortgage and supporting you with all the administration. So, don't make life harder for yourself by going it alone. With the help of our team of expert mortgage advisors in Bath, the search for the best mortgages can be made easy.
Mortgages In Bath
As a highly-experienced Bath mortgage broker, you can benefit from all of our services if you are looking to move in or out of the city. We have an understanding of all property types available in the area and the typical mortgage rates attached to them.
Mortgage Rates In Bath
Mortgage rates in Bath depend on the Bank of England base rate, your affordability rating, and the type of property you are considering. A mortgage lender will take these factors into account before deciding the loan amount on a fixed rate or variable deal. Talk to us to ensure a better mortgage offer.
Property Prices In Bath
The price of a property in Bath will depend on the type of property you choose and the area you move into. The table below indicates the average property prices in the city.
| Property Type | Average Property Price | Monthly Mortgage Repayment * |
| --- | --- | --- |
| Flat/Apartment in Bath | £409,629 | £1,584.04 pcm * |
| Terraced House in Bath | £241,441 | £848.78 pcm * |
| Semi-Detached House in Bath | £669,727 | £2,354.41pcm * |
| Detached House in Bath | £1,132,317 | £3,980.63 pcm * |
∗ Average Price Prices based on the figures provided here.
* (Monthly mortgage payments based on average price paid with a 90% Loan To Value – 1.3% 2 year fixed rate – 25 year term) 
Mortgage Broker Reviews
We're a highly rated mortgage broker in Bath - Rated 5 on TrustPilot
We are grateful to our customers for all of their wonderful feedback and you will learn why they love us when you use our services. Find out why we are highly rated by reading our customer reviews.
Our customer reviews make us blush 😊
We have many happy customers from across the majority of the UK. Take a moment to read our customer reviews below or alternatively visit our reviews page. We have thousands of reviews across our Google, Facebook, and Trustpilot pages.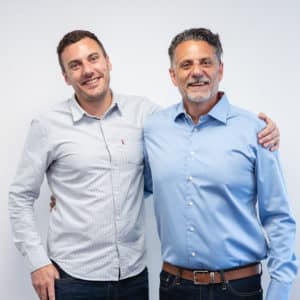 Our expert mortgage advisers help you to achieve your best mortgage.
Let us know what the best time is for us to call you. We will get one of our mortgage advisors will be in touch to talk through your situation and available options.
Meet Our Mortgage Team
We're smart, we're hard-working, and we are here to help you every step on the way on your mortgage journey. We are experts in all areas of property finance and as we are regulated by the financial conduct authority, you can be assured of a dedicated and professional service.

Expert Advisors in Bath
Looking for a great fixed-rate deal? Need to raise capital by remortgaging? Dipping your toes into the world of buy-to-let mortgages? No matter your reason for using our services, our expert advisers can help you avoid high loan costs by searching for the right mortgage for your situation. Our Bath mortgage broker charges no fees. Therefore you will benefit from both FEE-FREE mortgage support and lower monthly payments when we find you the best mortgage deals. 
Read our mortgage, insurance and property help guides.
Living in Bath, Somerset
Thinking of moving to Bath? Learn why the famous Somerset city is so popular.
Bath is one of the safest cities in the UK, so is ideal for those looking to move into a city with very low crime rates.
If you're looking for employment, there is a wealth of education, health, tourism, and business services available in the city, so jobs should be easy to find. There are also excellent transport links, with easy commuting options to both Bristol and London if you're looking to work outside of the city.
There are lots of things to do here, with excellent shopping options, hundreds of restaurants and cafés to dine in, and plentiful areas of scenic beauty to explore, including the nearby Exmoor National Park.
Parents will be pleased to know that there are many outstanding schools in the area. And if you're looking for a place that is steeped in history, then you will love Bath's Roman and Georgian architecture and the various historical attractions, including the Roman Baths and Bath Abbey, that provide a link to the city's past.
For more information on this great city, check out the links below, and then talk to us about the mortgages that are available.
Get a mortgage with the help from YesCanDo
Find out everything you need to know about mortgages. Advice on how to get one, how to get the best deals, and who to turn to for experienced advice.