Barclays Springboard Mortage
The Barclays Family Springboard Mortgage is a great solution aimed to help first-time buyers get on the property ladder and homeowners to move home with a little additional help usually from a family member or friend.

In this guide, we will explore the positives as well as the negatives of the Barclays Family Springboard Mortgage, highlighting the benefits, eligibility criteria, and mortgage application process.
Add a header to begin generating the table of contents
Understanding Barclays Springboard Mortgages
How the Barclays Springboard mortgage can benefit you and your loved ones
Barclays Springboard Mortgages are designed to help first-time homebuyers or those looking to move up the property ladder with the assistance of someone in the family. These mortgages enable borrowers to secure a mortgage with a lower deposit while providing an opportunity for the person willing to help to earn interest on their savings.
Barclays Springboard Mortgage: An Overview
The Barclays Family Springboard Mortgage is an innovative solution for first-time buyers and home movers struggling to save for a deposit. By involving a family member as a financial helper, borrowers can access homeownership without the need for a traditional deposit.
Definition and concept
The Barclays Family Springboard Mortgage is a type of mortgage where a helper, typically a family member or close friend, provides financial support by depositing a percentage of the property's value into a Helpful Start Account. This account acts as security for the mortgage, allowing the borrower to obtain a mortgage with a lower deposit.
How it differs from traditional mortgages
Traditional mortgages usually require a substantial deposit from the borrower. However, with the Family Springboard Mortgage, the helper's contribution reduces the need for a large deposit from the borrower, making homeownership more accessible for those who may struggle to save for a deposit.
The Mechanics of a Springboard Mortgage
Family Springboard Mortgages operate differently from traditional mortgages by relying on the financial support of family members, enabling borrowers to enter the property market more easily.
The role of family members
A family is essential in the family Springboard Mortgage process, as they provide financial support by depositing funds into a Helpful Start Account. These funds act as collateral for the mortgage and are locked in the account for a fixed term, typically five years. After the term ends, if the borrower has maintained their mortgage payments, the helper's funds are released.
Deposit requirements and mortgage payments
The deposit requirements for a Family Springboard Mortgage are typically lower than those for traditional mortgages. Borrowers may only need to provide a 5% deposit, while the helper contributes 10% of the property's value to the Helpful Start Account. The mortgage term can be anywhere up to a maximum of 35 years.
Advantages of Choosing a Springboard Mortgage
Family Springboard Mortgages offer unique advantages for both homebuyers and their supporting family members, making homeownership more attainable while providing financial protection.
For homebuyers, Springboard Mortgages offers several advantages:
Lower deposit requirements: Borrowers can secure a mortgage with a smaller deposit, making the chances of owning a home more achievable and quicker.

Family support: With the help of a family member or friend, borrowers can achieve their dream of becoming a homeowner.

Competitive interest rates: A family deposit mortgage typically offer competitive interest rates, making monthly mortgage payments more affordable.
Helpers also enjoy several benefits from participating in a family mortgage:
Helping a loved one: By providing financial support, helpers can play a crucial role in enabling borrowers to purchase a home.

Interest-earning account: The funds deposited in the Helpful Start Account earn interest, providing an incentive for helpers to participate.

No legal claim on the property: Although helpers contribute to the Helpful Start Account, they have no legal claim over the property, ensuring the borrower retains full ownership.
Mortgage Affordability and Borrowing Limits
Understanding your borrowing capacity and affordability is crucial when considering a Springboard Mortgage, as it will impact your monthly repayments and overall financial stability.
How much can you borrow with a Family Springboard Mortgages?
The amount you can borrow with a family Springboard Mortgage depends on several factors including whether you are using single or combined income, credit history, and your existing financial commitments. Mortgage lenders will make a decision based on these factors to determine how much you can borrow and also more importantly what will be affordable to you.
Factors affecting mortgage affordability
Several factors can impact your mortgage affordability, including:
Income: Your salary or combined household income will influence the amount you can borrow.

Credit history: A good credit score indicates responsible financial behaviour, which can improve your chances of being approved for a larger mortgage.

Debt-to-income ratio: Mortgage lenders will look at any debts you have in relation to your income to ensure the mortgage repayments will be affordable.

Loan-to-value ratio: The more mortgage deposit you have the lower the interest rate and monthly mortgage payments will be.
Mortgage Affordability Calculator
Work out the maximum loan amount you can borrow with our simple mortgage affordability calculator.
Enter your sole or joint income below and see how much you can borrow.
Eligibility Criteria for Springboard Mortgages
Meeting the eligibility requirements for a Springboard Mortgage is essential for both the homebuyer and their supporting family member, as it ensures a smooth application process and increases the likelihood of approval.
Factors that lenders consider
Lenders evaluate several factors when determining eligibility for a Springboard Mortgage, including:
Income and employment: Steady income and stable employment history are essential for mortgage approval.

Credit score: A good credit score is really important when applying for a mortgage.

Age: Borrowers must be at least age 18 when applying for a mortgage.

Residency: Applicants must be UK residents.
Typical borrowing limits
Borrowing limits for Springboard Mortgages may vary depending on the lender, but they generally range from 4.5 to 5 times your annual income. Some lenders may consider additional factors when determining borrowing limits, such as the local housing market and your financial stability.
Comparing Springboard Mortgages with Alternatives
When considering a Springboard Mortgage, it's crucial to weigh its features against other family support mortgage options available in the market. Understanding the differences will help you make an informed decision.
Other family support mortgage options
There are alternative family support mortgage options available, such as:
Family Offset Mortgages: Family members deposit funds into an account linked to the mortgage, helping to reduce the borrower's interest payments.

Joint Borrower Sole Proprietor Mortgages: Multiple borrowers (including family members) are named on the mortgage, but only the primary borrower is named on the property's title.
While these alternatives also involve family support, they differ in terms of structure, financial arrangements, and the level of involvement required from helpers.
Are there alternatives to the family Spingboard mortgage?
Although a lot of mortgage lenders do not offer mortgages similar to the family springboard mortgages there are a few that are similar.
Halifax – Family Boost Mortgage

Santander – Step Up Mortgage

Nationwide – Family deposit mortgage

Lloyds Bank -Lend a Hand Mortgage

The Tipton – Family Assist Mortgage
Family mortgage deals vary and therefore we advise you to speak to a whole-of-market mortgage broker like YesCanDo Money who will be able to find the best option open to you. It may also be worth considering whether you need to seek independent legal advice prior to starting any mortgage family boost mortgages.
Application Process and Required Documentation
Navigating the application process for a Springboard Mortgage can be overwhelming. Having a clear understanding of the steps involved will ensure a smooth experience and improve your chances of approval.
Research lenders: Compare mortgage options available from different lenders to find the best fit for your needs.

Check eligibility: Ensure you and your helper meet the lender's eligibility criteria.

Gather documentation: Prepare the necessary financial documents for both you and your helper.

Apply: Submit your application with the chosen lender, either online or in-person.

Mortgage valuation: The lender will arrange a property valuation to ensure the property is suitable for a mortgage. You will also get confirmation that the property value and property purchase price are in line with market value.

Approval: If approved, the lender will provide a mortgage offer detailing the terms and conditions of the mortgage.
To streamline the application process, gather the following documents for both you and your helper:
Proof of identity: Passport or driving license

Proof of address: Utility bills or bank statements

Proof of income: Payslips, tax returns, or bank statements

Credit history: Lenders may request a credit repor
Discover your mortgage possibilities
Put the odds of a successful mortgage in your favour with the help of a qualified and experienced fee free mortgage broker.
Working with a Mortgage Broker for Your Springboard Mortgage
Mortgage brokers can be a valuable resource when navigating the world of Springboard Mortgages. They have extensive knowledge of the market and can help you find the best deals from multiple lenders.
Speak to a mortgage advisor about the Barclays Springboard product
It can be challenging first-time buyers to get their foot on the property ladder. However, an expert mortgage broker can simplify the process by:
Having experience working with members of the forces

Understanding the complications faced by people working for the military

Taking the time to search for the most appropriate mortgage providers

Having access to the best deals on the mortgage market
Whether you're a first-time buyer looking to get on the property ladder, a home mover wanting to move home, or someone wanting to remortgage to a new fixed rate, YesCanDo mortgage brokers are here to help. Also, it gets better as we are fee-free which means you will never need to pay a penny for our services.
If you'd like to know more, contact us today. After having a chat with you, we will be able to advise you on the best mortgage lender for your situation and provide help on improving your chances of getting a mortgage. We'll also ensure you gain access to a competitive deal with the lowest possible interest rates for someone in your situation.
Contact us via WhatsApp or call us at 033 0088 4407. Alternatively, fill out our click get started below, and one of our mortgage advisers will be in touch to arrange an appointment with you.
If you are looking for a Barclays Remortgage click here >
Barclays FAQs
The following are some of the questions that are most regulary asked about the Barclays Family Springboard Mortgage. It might be that the answers to your questions are covered here but if not, check in with the team at YesCanDo Money today for further guidance.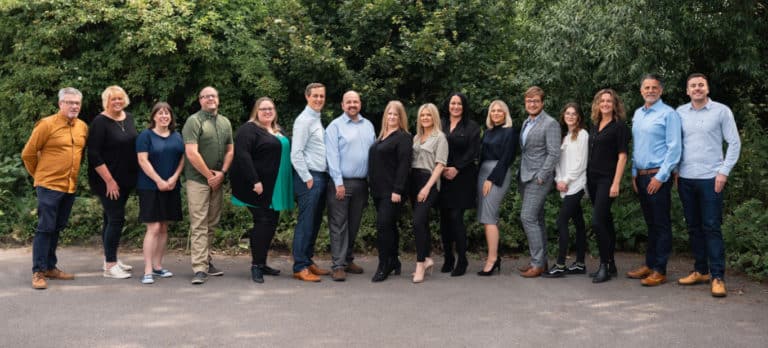 Barclays mortgage advisors
FREE dedicated support throughout, we have full-market access to the best mortgage rates & deals.
Let us know what the best time is for us to call you. We will get one of our mortgage advisors will be in touch to talk through your situation and available options.