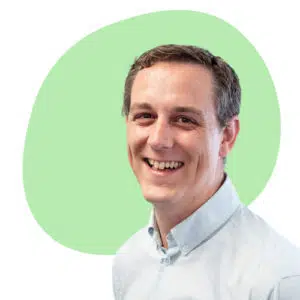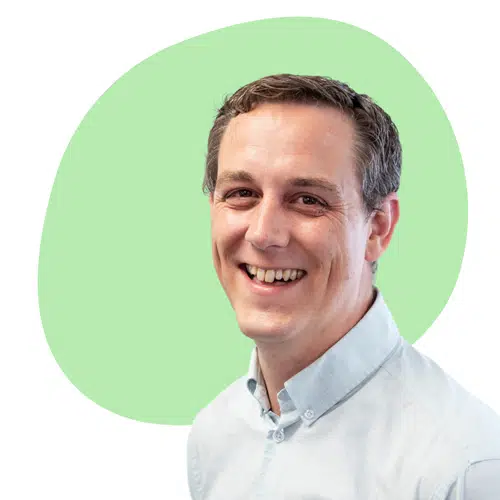 Grant Humphries
Mortgage & Protection Adviser
Having worked in financial services for pretty much my entire career, I have gathered immense knowledge of lenders' criteria and underwriting, as well as a high-level understanding of a broad range of financial products. This knowledge enables me to look beyond the question at hand and consider the implications of the decisions my clients make, explaining them in a way my clients can understand.
Industry Details
Years in the Industry: I have been in the financial industry since 2001. I have been CeMAP qualified since 2016.
Specialisations: Mortgage Lenders Criteria, Complex Situations, and Mortgages for Professionals.
Certifications: Certificate in Mortgage Advice & Practice (CeMAP)
Professional Experience
Current Role:

Working for YesCanDo has been the best decision I ever made. The supportive environment and steady stream of new enquiries many from existing client referrals, make the role both exciting and rewarding. I appreciate that part of the job of selling services to new customers is already done, thanks to the company's outstanding reputation for 5-star rated service and fee-free approach. The fast-paced environment at YesCanDo, combined with the expectation of treating all clients with utmost care and attention, aligns perfectly with my commitment to exceeding clients' expectations. Even though I've been part of YesCanDo since 2020, and since I joined I've found YesCanDo to be the best mortgage operation I've ever worked in.


Previous Roles:

Zurich (13 years):

Portfolio Underwriter (12 months): Managed a diverse range of portfolios.
Personal Lines Regional Manager: Oversaw £125 million worth of Gross Written Premium (GWP) and set the strategic direction for the region.
Personal Lines Underwriter (4 years): Handled individualised underwriting processes and decisions.

Aviva (1 year):

Claims Specialist: Managed claims for private health insurance.

Hambleside (2 years):

Supplier: Facilitated the supply of paper and parts to West Africa, specifically Nigeria. Also handled customs processes and provided corporate gifts.

Connells/Sequence/Fox & Sons (3 years):

Mortgage Adviser: I worked as a mortgage adviser at a national estate agent and provided expert mortgage advice and solutions to a diverse clientele
Grant's Personal Interests and Hobbies
When I'm not immersed in the world of mortgages, you'll likely find me eagerly watching a football match or perfecting my swing on the golf course. The strategy and excitement of football, combined with the precision and patience of golf, remind me of the dedication and focus I bring to my clients every day.
Trustpilot Reviews About Grant
I tried a few free mortgage advisors before I settled with YesCanDo; they paid close attention to the details of my property and managed to get me a particular mortgage that was cheaper than anywhere else quoted me. Grant was super responsive and helpful throughout the entire 8 month process and they sent a cute card on completion day. Definitely recommend
Absolutely amazing company. Grant Humphries was our assigned case worker and he is brilliant always a Email away, replying and updating as soon as, brilliant work ethic and attitude hes really helped us get the best mortgage even after several bumps in the process. 100% reccomend. Thank you so much Grant !
I have been speaking so many mortgage advisors so difficult to get right information. Some said they will charge commission, some were not happy to share their screen. One of them forget to check details with lender and i missed the property. Luckily i got through Grant who helped to get right product and right interest rate as we wanted no fee. Very transparent. He just changed my view on mortgage advisors. He assigned Megan in his absence who was superb as well speed up the process and got the application through within few hours. No catch no delays. I am glad i chose them for my mortgage 👍🏻
Grant and Suzanne are great !!! We got our mortgage offer in two weeks!!! All the process was so smooth and quick, GREAT communication at all levels! We are soo happy that we got the help and guidance we needed with buying our first house! We highly recommend YesCanDo!
Grant was a great advisor and helped my husband and I get our first mortgage. We had a complicated situation as we're both expats, but Grant went above and beyond to get us to the finish line. He was also incredibly helpful in explaining the home-buying process throughout and answered our queries in a timely manner.
When you think about navigating the world of mortgages, it can seem daunting. That's where I come in. My journey with YesCanDo has not only shaped my career but also reinforced my passion for helping people like you. Every day, I'm reminded of how much I love connecting with clients, understanding their needs, and guiding them to the best solutions. If you're considering a mortgage or just need some advice, I'd love nothing more than to assist you. Being a part of YesCanDo means I'm backed by a team that shares my dedication to excellence and client satisfaction. So, if you're ready to take the next step or simply have a chat, know that I'm here, eager and ready to help.
I will leave you with one of my favourite quotes:  You are never wrong to do the right thing (Mark Twain)
Types of Mortgages for NHS Staff NHS staff can apply for various types of mortgages, just like any other applicant. These include residential mortgages, buy-to-let …