Halifax Fixed Rate Mortgage Overview
As mortgage brokers, our goal is to equip you with all of the information and advice necessary to make informed decisions regarding your loan options. One popular choice among homeowners is Halifax's fixed rate mortgage product - let's dive into its details together!
Add a header to begin generating the table of contents
Introduction to Halifax Fixed Rate Mortgages
Fixed rate mortgages offer consistent monthly repayments and make for easier financial planning and budgeting. Halifax mortgages can give you peace of mind by assuring stable monthly payments.
Why Choose a Halifax Fixed Rate Mortgage?
Halifax, a renowned lender under the Lloyds Banking Group, offers a range of mortgage products. Opting for a fixed rate mortgage with Halifax ensures stability in your mortgage repayments, shielding you from potential interest rate fluctuations in the Bank of England base rate.
Benefits of Halifax's Fixed Rate Mortgage Deals
Fixed rate mortgages give you greater control over your monthly spending, with no unexpected surprises in your mortgage statement, and the ability to confidently plan your finances, particularly as a first-time buyer.
Get a Personalised Mortgage Rate
Why settle for generic rates when you can get a personalised one? Our advanced tool allows you to access tailored mortgage rates based on your unique circumstances. We scan offerings from over 90+ lenders, ensuring you get a rate that's perfect for you.
Benefits of Using Our Tool:
Comprehensive market scan

Personalised rate recommendations

Access to exclusive deals

Fee-free advice from experts
Discover Halifax Fixed Rate Mortgages
Navigating fixed rate mortgages? Let our team simplify it for you. Dive into Halifax's offerings with our expert advice and exclusive deals. Embrace the perks of fixed rates with ease and then get in touch with our fee-free advisors.
Halifax Mortgage Deals: Understanding Different Fixed Rate Terms
Halifax, as one of the UK's top lenders, provides an array of fixed rate mortgage terms designed to meet the varied needs of homeowners. No matter whether you need short-term stability or long-term peace of mind, Halifax has a fixed rate mortgage tailored specifically for you.
Halifax 1 Year Fixed Rate Mortgage
At present Halifax does not offer a 1 year fixed rate term. This is an introductory mortgage deal where the interest rate remains fixed for one year. It's suitable for those who want a brief period of stability.
Halifax 2 Year Fixed Rate Mortgage
Short-term mortgage deals such as a Halifax 2 year fixed rate mortgage with fixed interest rates over two years are ideal for people expecting changes to their financial circumstances soon or existing mortgage customers looking for new deals.
Halifax 3 Year Fixed Rate Mortgage
A medium-term option such as the Halifax 3 year fixed rate mortgage,  the interest rate with this mortgage remains fixed for three years. This offers a balance between flexibility and stability, making it a popular choice among many homeowners.
Halifax 5 Year Fixed Rate Mortgage
For those seeking a longer period of consistent monthly payments, the Halifax 5-year fixed rate mortgage provides half a decade of unchanged interest rates, allowing for easier long-term financial planning.
Halifax 10 Year Fixed Rate Mortgage
This is for homeowners looking for the utmost stability in their monthly repayments. With a decade-long fixed interest rate, you can have peace of mind knowing that market fluctuations won't affect your mortgage repayments. These are most often chosen at the end of a mortgage.
What Happens When My Fixed Rate Mortgage Ends with Halifax?
Once your fixed rate term concludes, and if you haven't entered into a new mortgage agreement, you'll transition to Halifax's standard variable rate. The interest rates can vary monthly, and as existing customers it's often beneficial to compare Halifax mortgage deals before your fixed term ends to avoid potential higher rates.
Pros and Cons of a Fixed Rate Mortgage Deal
Choosing a fixed rate mortgage can offer numerous advantages, especially in an unpredictable economic environment. However, like all financial products, it comes with its set of pros and cons. It's essential to weigh these factors to make an informed decision.
Advantages
Predictable monthly repayments every month.

Protection against rising interest rates.

Variety of term lengths to suit different needs, from first-time buyers to home movers.
Disadvantages
Potential early repayment charge if you wish to exit the fixed term prematurely.

Transitioning to a variable rate can lead to higher repayments if a new deal isn't secured.
Working Out Your Monthly Payments
Understanding your monthly repayments is crucial when considering a mortgage. With a fixed rate mortgage, the calculation becomes more straightforward since the interest rate remains constant for the agreed period. While there are many online calculators available, including those on Halifax's website, they provide general estimates. For a precise and tailored figure, our advisors are here to assist you. They can provide an in-depth breakdown of your monthly payments based on your specific circumstances. Alternatively, you can use the mortgage calculator provided below for a quick estimate.
Frequently Asked Questions (FAQs)

Are Halifax offering fixed rate mortgages?
Yes, Halifax provides various fixed rate mortgage options, ensuring consistent monthly repayments for the chosen term duration.
What are current Halifax mortgage rates?
Halifax's mortgage rates vary based on market conditions and specific loan products. It's best to check their official website or contact us for the latest rates.
What is the Halifax 2 year fixed rate mortgage?
The Halifax 2-year fixed rate mortgage offers a stable interest rate for two years, ideal for those anticipating financial changes soon.
Final Thoughts
While Halifax, as a lender, offers a range of mortgage products, our role as a mortgage broker is to guide you through these options and help you compare Halifax mortgages to find the best fit for your circumstances. Always remember to consider your long-term financial goals and consult with professionals before making a decision.
Discover Halifax Fixed Rate Mortgages
Navigating fixed rate mortgages? Let our team simplify it for you. Dive into Halifax's offerings with our expert advice and exclusive deals. Embrace the perks of fixed rates with ease and then get in touch with our fee-free advisors.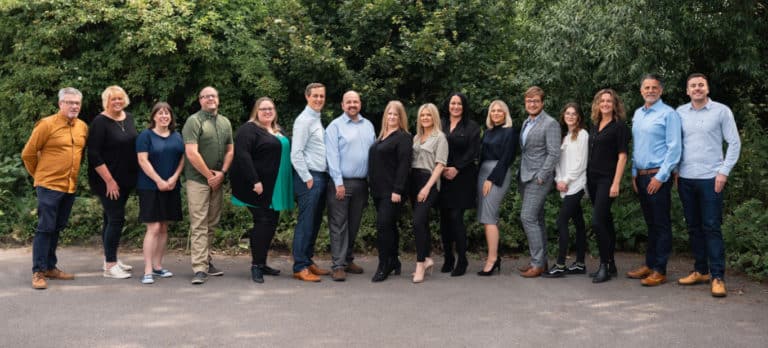 Our advisors are ready to help
Please complete and submit the below form and one of our advisors will be in touch for fee-free mortgage consulatation.
More About Halifax Mortgages