Halifax Tracker Mortgage Overview
Halifax, one of the UK's leading mortgage lenders, offers a range of mortgage options tailored to the diverse needs of its customers. Among these is the Halifax Tracker Mortgage, also known as a Tracker Rate Mortgage, a flexible and dynamic mortgage option.
Add a header to begin generating the table of contents
Introduction to Halifax Tracker Rate Mortgages
In January 2023, Halifax reintroduced tracker mortgages, their first offering since 2019. These mortgage products cater to home buyers, first-time buyers, and remortgages, underscoring Halifax's commitment to flexible mortgage lending and solutions.
Overview of tracker rate mortgages and their benefits
Tracker rate mortgages are variable rate loans in which the interest rate tracks the Bank of England base rate with an established margin above or below it, so that if the base rate rises, so will your monthly repayments and interest rates.
How tracker mortgages differ from other mortgage types
Unlike fixed-rate mortgages where the rate of interest remains constant for a set period, trackers offer a variable rate that can change based on external economic factors. This offers both opportunities and risks for borrowers.
Why Choose a Halifax Tracker Rate Mortgage?
Halifax's tracker rate mortgages are designed with the customer's best interests in mind, offering competitive rates and flexible terms.
Advantages of opting for a tracker rate mortgage with Halifax
Transparency: The rate you pay is directly linked to the Bank of England base rate, so there are no surprises.
Flexibility: Potential for lower repayments if the base rate decreases.
Overpayment Options: Halifax allows you to make overpayments without incurring extra charges, helping you pay off your mortgage sooner.
Flexibility in terms of overpayments and early repayments
With Halifax, you have the option to make overpayments on your tracker mortgage, allowing you to reduce the overall mortgage term and potentially save on interest.
Get a Personalised Mortgage Interest Rate
Every individual's financial situation is unique, and Halifax recognises this by offering personalised mortgage rates. Use our mortgage rate tool below to discover your personalised mortgage rate.
To lock in a personalised rate, simply book an appointment with one of our fee free mortgage advisors. They will assess your financial situation, property value, and other factors to provide and secure a rate tailored to you.
What Happens When My Tracker Rate Mortgage Ends with Halifax?
It's essential to plan for the future and understand what happens once your tracker rate term concludes.
Information on what to expect once the tracker rate term concludes
Once your tracker rate term ends, you'll typically move to Halifax's Homeowner Variable rate. However, you can also explore other remortgage options with Halifax or consider another product transfer.
Transitioning to Halifax's Homeowner Variable rate
The Homeowner Variable rate is Halifax's standard variable rate. It's essential to review this rate and compare it with other available options to ensure you continue to get the best deal.
Pros and Cons of a Tracker Rate Mortgage
Tracker rate mortgages, like other financial products, have both benefits and potential challenges.
Advantages:
Cost Efficiency: The potential for lower interest rates can lead to reduced monthly repayments.
Transparency: The interest rate is directly tied to the Bank of England base rate, ensuring clarity.
Flexibility: Halifax allows overpayments, offering borrowers more control over their mortgage term.
Disadvantages:
Rate Variability: The interest rate can fluctuate, leading to uncertainty in monthly repayments.
Potential Cost Increase: If the rate rises, monthly repayments might increase.
Fixed Payment Preference: Tracker mortgages might not be ideal for those who favour consistent monthly repayments.
Working Out Your Monthly Payments
Understanding your monthly mortgage repayments is crucial when considering a mortgage.
Guidance on calculating monthly repayments for a tracker rate mortgage
Halifax provides online tools and calculators that enable users to estimate monthly repayments based on the current base rate, mortgage amount, and term.
Final Thoughts
Selecting a mortgage is a pivotal financial choice. Tracker rate mortgages offer unique benefits, but it's crucial to weigh these against potential challenges. Always prioritise an informed decision, considering both current financial circumstances and future aspirations.
Our Advisors are Ready to Help
If you have further questions or need expert advice, YesCanDo has a team of mortgage advisors ready to assist. Whether you're just starting your mortgage journey or considering a switch, they're here to guide you every step of the way.
Frequently Asked Questions
Navigating the world of mortgages can be complex, but Halifax is here to help answer your questions.
Do Halifax have tracker mortgages?
Yes, Halifax offers tracker mortgages. These mortgages have an interest rate that tracks the Bank of England base rate, meaning the rate can vary over time based on external economic factors.
Is it better to get a tracker mortgage in 2023?
The decision to get a tracker mortgage depends on current market conditions and individual financial situations. If the Bank of England base rate is low and expected to remain stable, it might be an opportune time. However, always consider potential rate fluctuations.
Is it wise to take a tracker mortgage?
A tracker mortgage can be wise for those comfortable with variable rates and potential fluctuations. It offers potential savings when the base rate is low but requires borrowers to be prepared for possible rate increases. If you want stability in your monthly payments or are worried your mortgage lender will increase fixed rates may be a better choice for you.
What is the current tracker mortgage rate?
The specific tracker mortgage rate can vary based on the terms offered by Halifax and market conditions. It's best to consult Halifax directly or check their website for the most up-to-date rates.
Is it worth getting a tracker mortgage at the moment?
The worth of a tracker mortgage depends on individual financial goals and market predictions. If you anticipate a stable or decreasing base rate, a tracker mortgage might offer savings. However, always assess the potential risks and benefits.
Are tracker mortgages going up?
Tracker mortgages fluctuate based on the Bank of England base rate. If the rate goes up, tracker mortgage rates will follow suit. It's essential to stay informed about economic forecasts and rate predictions.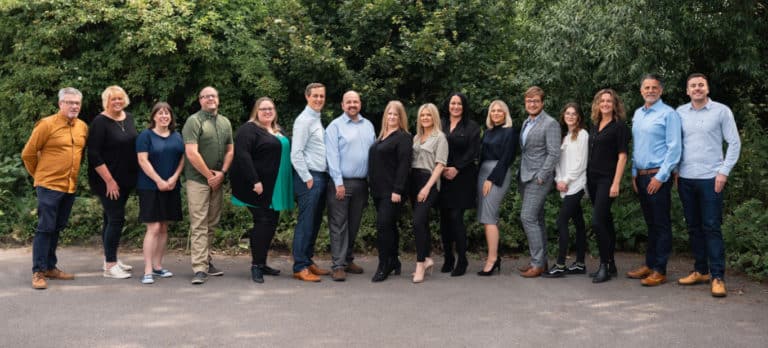 Fee Free Mortgage Advisors
FREE dedicated support throughout, we have full-market access to the best mortgage rates & deals. We do everything for you, for free! Call us, WhatsApp us, or fill in our contact form and let us know what the best time is for us to call you. We will get one of our mortgage advisors will be in touch to talk through your situation and available options.
More About Halifax Mortgages