Halifax Mortgage Rates Overview
Navigating the world of mortgages can often seem overwhelming, especially with the multitude of options available to potential homeowners. Halifax, a leading name in the UK mortgage sector and a key member of the Lloyds Banking Group provides a comprehensive range of fixed and tracker rates tailored to cater to various needs. As your dedicated mortgage broker, we're here to guide you through Halifax's offerings, ensuring you make an informed and beneficial decision.
Add a header to begin generating the table of contents
Halifax Mortgage Interest Rates
Interest rates are the bedrock of a mortgage. They play an instrumental role in determining the overall cost of borrowing over time and have an immense effect on costs associated with loan borrowing. Halifax mortgage rates, widely considered highly competitive, are determined by internal policies, external market conditions, and economic indicators.
Current Mortgage Rates Offered by Halifax
Being updated with Halifax's existing mortgage rates is of paramount importance. These rates, subject to fluctuations based on various economic and market factors, can significantly impact your monthly mortgage repayments.
Factors Influencing Current Rates:
Bank of England's base rate

Inflation rates

Economic forecasts

Global economic conditions
Get a Personalised Mortgage Rate
Why settle for one lender's mortgage rates when you can get a personalised one? Our advanced tool allows you to access tailored rates based on your unique circumstances. We scan offerings from over 90+ lenders, ensuring you get a rate that's perfect for you.
Benefits of Using Our Tool:
Comprehensive market scan

Personalised rate recommendations

Access to exclusive deals

Fee-free advice from experts
Get a Personalised Mortgage Rate!
With our fee-free advisors, secure a rate tailored to you. Benefit from expert guidance and make informed decisions. Reach out today for a mortgage that fits your financial goals!
Halifax Fixed Mortgage Rates
Fixed-rate mortgages offer the benefit of predictability. With these, you're shielded from the fluctuations of the market, ensuring your interest rate remains constant over a specified mortgage term.
Halifax Mortgage Rates 2-Year Fixed
For those seeking a relatively short commitment, the 2-year fixed rate is an attractive option. It provides stability for two years, allowing homeowners to plan their finances for this duration.
Halifax Mortgage Rates 3-Year Fixed
A balance between the shorter 2-year and longer 5-year options, the 3-year fixed rate offers a blend of stability and flexibility, making it a popular choice among many homeowners.
Halifax Mortgage Rates 5-Year Fixed
The 5-year fixed rate remains very popular among first-time buyers and those remortgaging. This rate remains unchanged for five years, offering a sense of stability and predictability in monthly payments.
Special Rates for Loyal Customers
Halifax, as part of the Lloyds Banking Group, has always been at the forefront of recognizing the loyalty of its customers. Their commitment to rewarding long-standing customers is evident in the exclusive offers and benefits they provide. Whether it's a reduced interest rate, a waiver on specific fees, or access to new mortgage products before they're released to the general public, Halifax ensures that loyalty doesn't go unnoticed.
Halifax Mortgage Rates for Existing Customers
Being an existing customer of Halifax mortgages comes with its perks. Beyond the trust and rapport built over time, these customers often find themselves at an advantage when it comes to rates of interest. They might be eligible for special rates, which can offer significant savings over the term of the loan. Such rates are not just about numbers; they're a testament to Halifax's commitment to rewarding trust and long-standing relationships.
Why It's Always Worth It to Shop Around All Mortgage Lenders
While Halifax offers attractive rates for its existing customers, the mortgage landscape is vast and dynamic. Different lenders might have promotional rates, special offers, or packages that could be more suited to your specific needs. By exploring options across various lenders, you ensure that you're not missing out on a mortgage deal that could save you money in the long run. Moreover, with the ever-changing economic conditions and lending criteria, what's best today might not be the best tomorrow. Hence, regularly reviewing your mortgage and shopping around is not just recommended; it's essential for financial prudence.
Halifax Mortgage Rates in the UK Landscape
Understanding how Halifax's rates stack up against other lenders in the UK is crucial for making an informed decision. Halifax's mortgage rates are competitive for both first-time buyer mortgages as well as those looking for a new deal and backed by decades of experience and trust in the UK market. Their offerings cater to many customers, from first-time buyers to seasoned property investors.
Halifax Buy to Let Mortgage Rates
For individuals venturing into property investment, Halifax's Buy to Let rates are specifically designed, taking into account potential rental income and the unique challenges property investors face.
Halifax's Tracker Mortgage Rates
Unlike fixed rates, tracker rates are dynamic, moving in tandem with external benchmarks, typically the Bank of England base rate. They offer potential savings when the benchmark is low but can increase if the benchmark rises.
Frequently Asked Questions

What are the Halifax mortgage rates now?
Halifax mortgage rates vary based on several factors, including the type of mortgage, loan duration, and market conditions. It's best to visit Halifax's official website or contact them directly for the most up-to-date rates.
What is the Halifax 2 year fixed rate mortgage?
The Halifax 2 year fixed rate mortgage offers borrowers a consistent interest rate for a two-year period. This means your monthly repayments will remain the same for those two years, regardless of changes in the Bank of England's base rate or other market fluctuations.
What is the Halifax 5 year interest rate?
The Halifax 5 year interest rate refers to the fixed interest rate offered on mortgages with a five-year term. This rate remains unchanged for five years, providing borrowers with stability in their monthly repayments and protection against potential market rate increases.
What interest rates are Halifax offering?
Halifax offers a range of rates depending on the mortgage product, loan-to-value ratio, and the borrower's individual circumstances. Rates can be fixed, variable, or tracker. For the most accurate and current fixed, tracker, and variable rate mortgages, it's advisable to check Halifax's official website or consult with a mortgage advisor.
Why are Halifax mortgage rates so high?
Perceived high rates from Halifax can be due to various reasons, including market conditions, the bank's internal policies, or economic factors. Additionally, rates might appear higher when compared to promotional or introductory rates from other lenders. It's essential to consider the overall mortgage package, including fees, terms, and other benefits.
Are Halifax going to drop mortgage rates?
Predicting future mortgage rate movements can be challenging. Rate changes are influenced by various factors, including the Bank of England's base rate, economic conditions, and Halifax's internal strategies. For insights on potential rate changes, it's best to monitor financial news or consult industry experts.
Get a Personalised Mortgage Rate!
With our fee-free advisors, secure a rate tailored to you. Benefit from expert guidance and make informed decisions. Reach out today for a mortgage that fits your financial goals!
Conclusion
Halifax is undeniably one of the largest and most trusted mortgage lenders in the UK, renowned for its competitive rates and diverse offerings. However, while their rates are attractive, it's essential to remember that the mortgage landscape is vast. Solely relying on one lender's rates might not always yield the best outcome tailored to your unique circumstances. This is where YesCanDo Money shines. Our fee-free advice ensures you get a panoramic view of the market, with access to over 90+ UK lenders and an impressive 14,000 mortgage products. By collaborating with us, you're not just securing a mortgage; you're ensuring a tailored financial solution that perfectly aligns with your aspirations. So, before making any decisions, reach out to YesCanDo Money. Let us guide you through the maze of mortgages, ensuring you find the ideal product that resonates with your dreams and financial goals.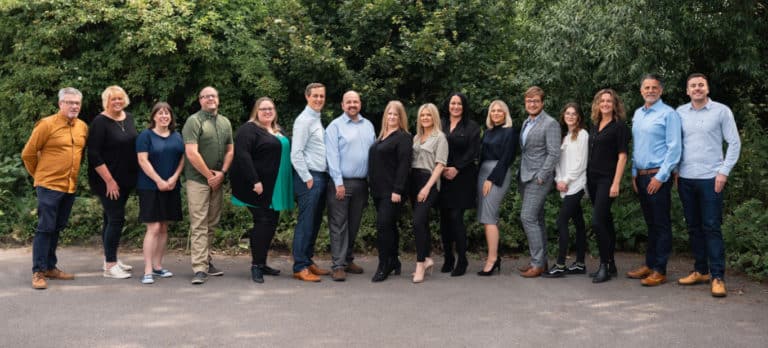 Fee Free Mortgage Advisors
FREE dedicated support throughout, we have full-market access to the best mortgage rates & deals. We do everything for you, for free! Call us, WhatsApp us, or fill in our contact form and let us know what the best time is for us to call you. We will get one of our mortgage advisors will be in touch to talk through your situation and available options.
More About Halifax Mortgages