The Ultimate Halifax Remortgage Guide
Remortgaging can be an effective strategy for homeowners seeking a better mortgage deal, lower monthly payments, or free up equity from their property. Halifax, as one of the UK's premier mortgage lenders, provides various remortgage options tailored to various financial situations and this guide from your mortgage broker will give an in-depth view into this process, its benefits, drawbacks, and key considerations so that you can make an informed decision about whether remortgaging with Halifax makes sense for you.
Add a header to begin generating the table of contents
Why Remortgage with Halifax?
Halifax mortgages, part of Lloyds Banking Group, offers a diverse range of mortgage products at highly competitive rates. No matter whether they are already your lender of choice or you're shopping around for better offers elsewhere – Halifax can save you money with their competitive mortgage deals that could potentially save money over time. Here are some reasons why you might consider a Halifax remortgage:
Lower Mortgage Rates with a Halifax Remortgage
Remortgaging can help homeowners secure a lower mortgage rate, potentially lowering monthly repayments over time and saving them money in the process. Halifax offers competitive mortgage rates; however, to ensure you're getting the best deal available to you it is wise to compare all available lenders to ensure you find one with which to refinance.
Noting the expiry of your current mortgage deal and not arranging another can put you on Halifax's Standard Variable Rate (SVR), which typically offers higher monthly payments than fixed or discounted rates. Remortgaging before being put onto this rate may help keep payments lower; especially relevant given that mortgage rates have recently seen significant increases. Your broker can assist with a Halifax mortgage to ensure you don't end up with an unnecessary rate increase.
Variety of Halifax Mortgage Deals
Halifax provides a comprehensive selection of Halifax mortgage products, such as fixed-rate, variable-rate, and tracker mortgages, to fit the unique needs and future plans of its customers. Their flexible options can offer security or potential savings depending on your financial situation – with fixed-rate products or variable-rate mortgages all available as viable choices to consider.
Halifax Remortgage Timeline
A remortgage with Halifax typically takes between 4 to 8 weeks from the application date. However, to ensure a smooth process and avoid moving onto a higher Standard Variable Rate, it's recommended to start the remortgage process around 20 weeks before your existing fixed rate ends. This allows ample time to secure a competitive interest rate and eliminates the need to rush the remortgage process.
Working with a mortgage broker can help speed up the remortgage process. They'll guide you through each step and ensure you're well-prepared.
Working with a Mortgage Broker for a new mortgage deal
Working with a mortgage broker can make the remortgaging process smoother and more efficient. Brokers offer expert advice, can explain various loan products available, and guide applicants through the application process – these benefits make hiring one worthwhile:
Expert Advice
A knowledgeable mortgage broker can offer expert advice tailored to your unique circumstances, helping you understand both the potential advantages and drawbacks of refinancing as well as helping guide you toward making an informed decision about remortgaging.
Access to a Wide Range of Products
Mortgage brokers have access to a wide range of mortgage products from various lenders, including the Halifax mortgage product range. They can help you compare different deals and find a mortgage that suits your needs and financial situation.
Support Throughout the Application Process
Mortgage brokers offer invaluable assistance during the application process, helping gather documents and fill out applications quickly and efficiently – all to reduce stress levels and make life simpler!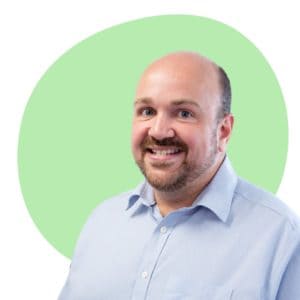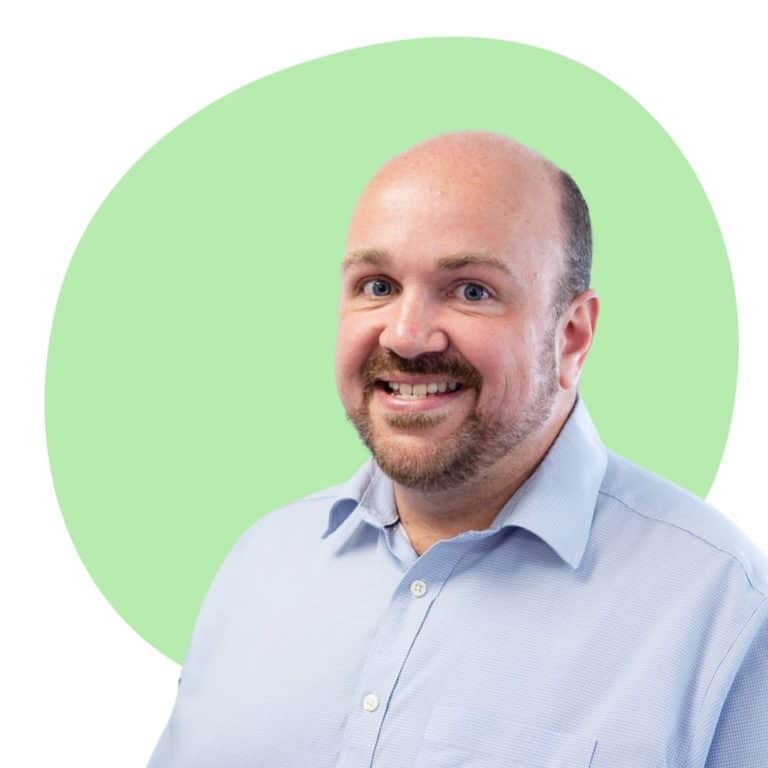 Case Study: A Smooth Remortgage Transition with Halifax
Tom (YesCanDo Mortgage Adviser)
My customers Sarah and John, a couple who had been Halifax mortgage customers on a fixed-rate mortgage deal for two years. As their deal was nearing its end, they received a communication from Halifax about their upcoming mortgage renewal. Sarah and John decided to remortgage and sought the help of a mortgage broker, us.

I ws assigned as their mortgage adviser and worked to help them understand their current mortgage deal, the potential new deals available, and how much they could potentially save by remortgaging. With my assistance, Sarah and John applied for a remortgage with Halifax. The process was smooth and efficient, taking just six weeks from application to approval.

Sarah and John's case demonstrates the benefits of remortgaging with Halifax, especially when guided by a knowledgeable mortgage broker. The process was straightforward, and efficient, and ultimately led to a better mortgage deal for the couple.
We Will Organise Your Whole Remortgage
Whether you choose to remortgage with Halifax or with another lender, our advisors are experts at the remortgage process. Our team of mortgage experts are here to guide you every step of the way. Contact us today for to get started, we're friendly, experienced and fee-free.
How to Apply for a Halifax Remortgage
Applying for a Halifax remortgage is similar to applying for a new mortgage loan; here are the steps involved:
Step 1: Receive Communication from Your Current Lender
If you're on an introductory deal, Halifax will contact you well in advance of its expiry date. This is your cue to start considering remortgaging options.
Step 2: Request a Closing Balance
Ask Halifax for a redemption statement. This document outlines the amount needed to pay off your remaining mortgage loan, including fees. This is the amount you'd need to borrow if you decide to remortgage.
Step 3: Engage a Mortgage Broker
Mortgage brokers are an invaluable resource in helping you secure the ideal deal for your circumstances. Their industry knowledge allows them to search the whole market and may have exclusive offers available only through them. In addition, your broker will guide you through every step of the process, ensuring you understand all options available to you.
Step 4: Decide on the Type of Mortgage
Halifax provides both repayment and interest-only mortgage options amongst others; if selecting an interest-only loan you'll need a plan to repay at the end of the mortgage term. Your broker can help explain all aspects of each type of mortgage and help guide you to make the right choice based on your individual situation.
Step 5: Prepare for Eligibility and Affordability Checks
Gather documents like bank statements, payslips, utility bills, credit card statements, ID, records of regular outgoings, proof of bonuses or commission, and your P60. Having these ready can speed up the process. Your broker can assist you in preparing all the necessary documentation.
Step 6: Obtain a Mortgage in Principle
If Halifax is satisfied with your documents, they'll issue a Mortgage in Principle (MIP). This is a non-binding indication of how much they might be willing to lend. Your broker will explain the significance of the MIP and guide you through the next steps.
Step 7: Arrange a Valuation
Halifax will arrange a valuation to confirm the house is worth the amount you're asking to borrow. This is usually paid for by the customer, although some deals include it. Your broker will help coordinate this process.
Step 8: Submit Your Mortgage Application
As part of your application for credit, provide information about your job, industry, income, spending habits, spending patterns, credit history, and deposit size as part of your mortgage application. More evidence supporting your reliability increases the chance of approval of your application. Your broker can assist in filling out and reviewing it accurately to make sure all information provided is complete and accurate.
Step 9: Receive Your Mortgage Offer
If approved, Halifax will send you a mortgage offer letter. This outlines the amount you can borrow and any conditions. Check it thoroughly and inform Halifax if anything is incorrect or if your circumstances have changed. Your broker will help you understand the terms of the offer and guide you through the acceptance process.
Step 10: Solicitor Draws Down Mortgage Funds
Your solicitor will request the money from Halifax and use it to pay off your old mortgage. Your broker will liaise with your solicitor to ensure this process runs smoothly.
Step 11: Register the New Mortgage
Your solicitor will register the details of the new mortgage holder with the Land Registry and transfer title deeds if applicable to Halifax. Your broker will keep you updated on the progress of this final step.
Remember, each journey to refinancing can differ and the process will depend on both your circumstances and lender requirements. Your broker is there to support you every step of the way.
Halifax Remortgage Calculator
Navigating a remortgage can be complex, but our remortgage calculator simplifies it. If your discount, tracker, or fixed-rate mortgage ends, you might switch to your lender's Standard Variable Rate (SVR), potentially increasing your monthly payments. Our calculator helps you understand the benefits of remortgaging to Halifax.
While this isn't a Halifax Mortgage Calculator, it calculates the difference between your current payments and the potential SVR. It provides an estimated annual increase in payments without remortgaging, useful if your existing deal is ending, as it considers all payments made over a year.
We Will Organise Your Whole Remortgage
Whether you choose to remortgage with Halifax or with another lender, our advisors are experts at the remortgage process. Our team of mortgage experts are here to guide you every step of the way. Contact us today for to get started, we're friendly, experienced and fee-free.
Key Considerations When Remortgaging with Halifax
Before beginning the remortgaging journey, it's essential to carefully consider various factors which could have an effect on both your decision and the process. Your mortgage broker can guide you through these considerations but here are a few key points:
Early Repayment Charges and Your Current Mortgage Deal
If you are considering refinancing before your current mortgage deal ends, be aware of any early repayment charges (ERCs) which could apply. Your existing lender may charge fees if you make early repayment of your mortgage before its fixed rate deal or discounted period ends. Depending on the size of the ERC, it may still be financially beneficial to remortgage if the new deal offers significant savings. Your broker can help you understand the implications of ERCs and calculate whether remortgaging early is the right move for you.
Below is a table that lists the early repayment charge amounts for a Halifax mortgage over the fixed term.
Halifax Standard Variable Rate
If your current mortgage deal is coming to an end and you don't arrange a new deal, you'll be moved onto Halifax's Standard Variable Rate (SVR). SVR rates tend to be higher than a fixed rate deal or discounted rates, which can result in higher monthly payments. Therefore, it's advisable to initiate the remortgage process three to five months before your current deal comes to an end; your broker can assist in this transition so you aren't left at a higher rate than necessary.
Credit Rating
Your credit rating plays a crucial role in your remortgage application. Lenders like Halifax use your credit history to assess your reliability as a borrower. A strong credit rating increases your chances of approval and can secure you a lower interest rate. If you have had issues in the past, it may be worth reviewing your report and taking steps to strengthen it before applying – your broker can offer guidance in doing this.
Financial Circumstances
Halifax will assess your financial situation when considering your remortgage application, such as income, expenses, and any outstanding debts. They'll determine affordability to ensure you can comfortably meet mortgage repayments; if your circumstances have significantly changed since taking out your current mortgage loan this could impact it as well; speaking to a broker is the best way to understand how this might impact it.
We Will Organise Your Whole Remortgage
Whether you choose to remortgage with Halifax or with another lender, our advisors are experts at the remortgage process. Our team of mortgage experts are here to guide you every step of the way. Contact us today for to get started, we're friendly, experienced and fee-free.
Additional Options When Remortgaging
Remortgaging may present you with many additional options that you should carefully consider, as these could give your situation greater flexibility and may suit it perfectly.
Porting
Porting allows you to transfer an existing mortgage deal onto a new property. This option may be especially advantageous if your current deal offers lower interest rates than what's currently available on the market. Halifax mortgages allow porting for many of their products; it is best to discuss porting with your broker to understand any implications and costs involved before porting is undertaken.
Product Transfer
A Halifax Product Transfer involves switching to a new mortgage deal with the same lender. This can be a simpler and quicker process than a full remortgage, as it doesn't require a full property valuation or solicitor involvement. If you're currently with Halifax as your lender but would like to switch for better terms, a Halifax mortgage renewal or a Halifax product transfer could be the right decision. Your broker can help explain all of its potential benefits and drawbacks.
Raising Funds
If your property has equity, remortgaging could provide an opportunity to unlock some of that equity and receive a lump sum that can be used towards home improvements, debt consolidation, or any other purpose. But keep in mind that doing this could increase both your mortgage balance and monthly repayments; speak to your broker to assess if this option is a suitable choice for you.
Changing Lender
If your current lender doesn't meet your needs or another one offers a better offer, remortgaging might be a solution to consider switching lenders when refinancing. A remortgage involves paying off your current mortgage with proceeds from another one and setting up another new one with different terms; your broker can assist with comparing deals across lenders as well as assist in changing them over.
We Will Organise Your Whole Remortgage
Whether you choose to remortgage with Halifax or with another lender, our advisors are experts at the remortgage process. Our team of mortgage experts are here to guide you every step of the way. Contact us today for to get started, we're friendly, experienced and fee-free.
Frquently Asked Questions
Will Halifax let me remortgage?
Halifax provides homeowners with several remortgage options, whether existing customers or those switching from another lender. Halifax can help tailor a solution that will meet your individual requirements; approval depends upon factors like credit rating and financial standing.
How do I contact Halifax remortgage?
You can contact Halifax for remortgage inquiries through their customer service line, online chat, or by visiting a branch. However, as a mortgage broker, we can liaise with Halifax on your behalf, making getting a mortgage agreement and the whole mortgage process smoother and more efficient.
How hard is it to remortgage?
Remortgaging can be challenging depending on several factors, including your financial circumstances, credit rating, and equity in your property. Partnering with a mortgage broker can make this process simpler as they will guide you through each step and assist with any potential challenges along the way.
How do you calculate remortgage?
Remortgaging the amount you can borrow depends on a range of factors including property value, income, and outgoings as well as any other financial commitments you may have. A mortgage broker can help determine how much of a loan could potentially be available as well as potential monthly repayment amounts.
How much money can I borrow when I remortgage?
The amount you can borrow when remortgaging depends on your property's value, your income, and financial outgoings. Halifax, like other lenders, will also consider your credit rating and the equity in your property when determining how much they're willing to lend.
Which bank is best for remortgage?
The best bank for a remortgage can depend on your individual circumstances and needs. Different banks offer different mortgage products and rates. A mortgage broker can help you compare offers from various banks, including Halifax, to find the best deal for you.
Is it better to remortgage now?
Determining whether now is an ideal time to refinance depends on a number of factors, such as your current mortgage deal, interest rates, and financial status. Consulting a mortgage broker for advice tailored specifically to you based on current market conditions will likely prove invaluable.
Do banks offer better mortgage rates to existing customers?
Some banks may offer preferential rates to existing customers as part of a product transfer. However, it's always advisable to compare deals from different lenders to ensure you're getting the best possible rate. A mortgage broker with its team of mortgage advisers can help you do this.
What is the process of remortgaging a house?
The remortgaging process involves evaluating your financial situation, selecting an ideal mortgage deal from various lenders, applying to them, and then transferring over your existing loan to their new provider. Remortgage brokers are there to guide you through each step.
How long does a remortgage application take to be approved?
The time it takes for a remortgage application to be approved can depend on both lender and individual circumstances; typically it should take anywhere between 4-8 weeks. Your broker can give more specific guidance depending on your personal needs.
How soon can I remortgage with Halifax?
You can start the remortgage process with Halifax around three to five months before your current deal ends. This allows enough time to complete the application process and avoid moving onto a Standard Variable Rate, which is typically higher. Your broker can guide you on the best time to start the process.
Conclusion
Remortgaging with Halifax can offer several benefits, including potentially lower mortgage rates, a variety of mortgage products, and a convenient application process. However, it is important to consider all factors, including early repayment charges, SVR rates, and your financial circumstances to make an informed decision and find the most suitable mortgage deal for your needs.
Remind yourself that Halifax may offer competitive offers, but always compare deals from different lenders to ensure you find the most beneficial mortgage deal. Your broker is here to guide you through this process and identify an optimal solution tailored specifically to your circumstances.
Before making any financial decisions, always consult a mortgage adviser working for a mortgage broker who is there to offer professional guidance tailored specifically to your circumstances and ensure you make the optimal choice for yourself and your unique circumstances.
We Will Organise Your Whole Remortgage
Whether you choose to remortgage with Halifax or with another lender, our advisors are experts at the remortgage process. Our team of mortgage experts are here to guide you every step of the way. Contact us today for to get started, we're friendly, experienced and fee-free.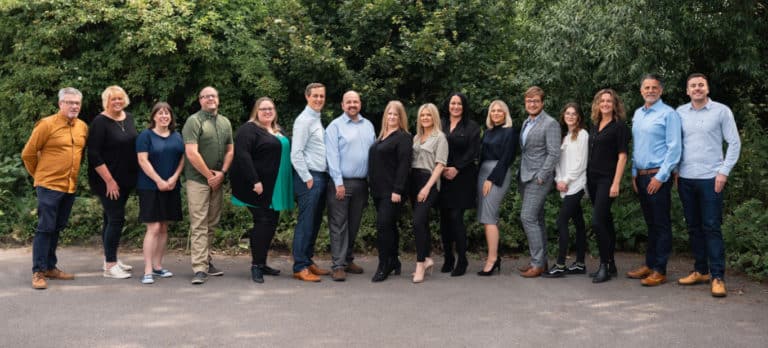 Halifax mortgage advisors
FREE dedicated support throughout, we have full-market access to the best mortgage rates & deals. We do everything for you, for free!
Let us know what the best time is for us to call you. We will get one of our mortgage advisors will be in touch to talk through your situation and available options.