Halifax Self Employed Mortgage Guide
Getting a mortgage when you're self-employed might seem daunting, but with the right guidance and understanding, it's entirely achievable. Halifax, a household name in the mortgage sector, offers solutions tailored for the self-employed. As your dedicated fee-free mortgage advisors, we collaborate closely with Halifax to simplify this process for you, ensuring a seamless experience.
Add a header to begin generating the table of contents
Why Choose Halifax for Your Self-Employed Mortgage?
Halifax has been a trusted name in the mortgage industry for decades. Their tailored solutions for the self-employed make them stand out. Our partnership with Halifax ensures that you get the best mortgage options available, tailored to your unique needs.
A Mortgage Lender with Reputation and Experience
Halifax's longstanding reputation in the mortgage industry and its understanding of the unique challenges faced by the self-employed make it a top choice. Our advisors are well-versed in Halifax's processes, ensuring a smooth application and approval process for you.
Transparent Processes
Halifax aims to make its process transparent and supportive.
Our team collaborates closely with Halifax to guide self-employed applicants through the necessary steps and paperwork. We handle the details so you can stay focused on your business.
With the right guidance, being self-employed does not have to be an obstacle to financing. We work to make the mortgage process seamless for your situation. Just let us know how we can help.
Am I Self-Employed?
If you work for yourself, own your own business, or freelance for others then self-employment could be right up your alley.
You're likely to be self-employed if you are:
A sole trader. You work on your own, keep your profits, and are responsible for your work and business.

A freelancer. You're hired to work for different companies on specific jobs.

An independent business owner. You own and are responsible for the day-to-day running of a business that you own.

An independent contractor. You work for one client, sometimes for months at a time.
The Reality of Self-Employed Mortgages
Understanding the nuances of self-employed mortgages is crucial. While there's no separate 'self-employed mortgage', the application process remains the same. However, documentation might differ, and joint applications, especially with a non-self-employed partner, can enhance the chances of approval. Our advisors are here to guide you through every step, ensuring all documentation is in order and liaising with Halifax on your behalf.
Eligibility and Documentation for Self-Employed Mortgages
Securing a mortgage requires certain standard documentation. For self-employed people, there are additional documents to consider. Our advisors will assist you in gathering all necessary documents, ensuring a smooth application process with Halifax.
Standard Documentation
ID (e.g., passport or driving licence)
Proof of address
Bank details
Self-Employed Specific Documentation
Two years of account statements
SA302 forms or a tax-year overview for the past three years
Evidence of profits or dividends
Proof of upcoming work or contracts
Accounts certified by a registered accountant
How Many Years Accounts Do I Need to Get a Self-Employed Mortgage?
When seeking a mortgage as a self-employed individual, one of the primary concerns is the number of years of accounts you need to present. Most lenders typically require two to three years of accounts to gauge the stability and consistency of your income. This information significantly affects your mortgage eligibility the amount you can borrow and your monthly repayments.
Halifax 1 Year Self-Employed Mortgage
Halifax stands out as one of the few lenders that offer a mortgage product tailored for those with just one year of accounts. Recognising the growing number of self-employed individuals and the dynamic nature of modern work, the Halifax 1-year self-employed mortgage aims to provide more flexibility.
Eligibility
Halifax offers mortgages to self-employed individuals who have only been trading for one year as a minimum income requirement. This is a significant advantage for new business owners who might struggle to secure a mortgage with other lenders that typically require two or three years of trading history.
Self Employed Income verification
Applicants will need to provide:
One year's finalised accounts or an SA302 from HMRC and corresponding bank statements.
A projection for the next year's income, can be provided by an accountant.
Affordability Assessment
Halifax will consider various factors, including:
Regular income and outgoings.
Existing credit commitments.
General living costs.
The amount and term of the mortgage you're applying for.
Interest Rates
Interest rates will depend on an individual's individual circumstances, the loan-to-value ratio, and the amount borrowed.
However, it's essential that your accounts are well-documented and meet other lending criteria before applying. Working with one of our fee-free mortgage advisors can streamline this application process and increase your odds of approval with Halifax.
Try Our Interest Rates Finder
Our personalised rates sourcing tool allows you to easily understand and compare interest rates. It searched over 14000 mortgage products from 90+ UK mortgage lenders.
Special Considerations for Small Business Owners
If you're a small business owner, there are specific considerations and documents you might need to provide. Our advisors are experienced in assisting small business owners and will guide you through the specific requirements when applying with Halifax.
Operating Costs
Rent or Mortgage: The cost associated with your business premises.
Utilities: This includes electricity, water, and internet services.
Employee Salaries: If you have employees, their salaries and benefits.
Business Assets and Liabilities
Equipment and Inventory: The value of your business equipment and stock.
Debts: Any outstanding loans or credit lines associated with the business.
Business Insurance
Liability Insurance: Protects against claims made by third parties.
Property Insurance: Covers damage to business property.
Workers' Compensation: For businesses with employees.
Joint Mortgages with a Self-Employed Partner
Joint mortgages can be a viable option for couples where one or both partners are self-employed. They come with shared responsibilities but also offer certain advantages. Our mortgage advisers are well-equipped to guide both partners through the intricacies of a joint mortgage application with Halifax.
Shared Financial Responsibility
When you opt for a joint mortgage, both partners are equally liable for the mortgage repayments. This shared responsibility ensures that monthly commitments are consistently met. Our advisors will help you understand the financial implications and benefits of this shared liability, ensuring that both partners are well-informed and comfortable with the arrangement.
Potential for Higher Loan Amounts
One of the significant advantages of a joint mortgage is the potential for a higher loan amount. By combining incomes, especially when one partner is self-employed, and the other has a regular income, lenders like Halifax may be more inclined to approve a larger mortgage. This can be especially beneficial if you're eyeing a property that's slightly out of reach with a single income. Our team will work with you to present a strong joint application to Halifax, maximizing your borrowing potential and getting the best mortgage deal.
Risk Management
Joint mortgages inherently come with a safety net. If one partner, especially the self-employed one, faces financial challenges or irregular income in a particular month, the other partner's stable income can ensure that mortgage payments are met. This reduces the risk of default and potential financial strain. Our advisors will discuss strategies with you to manage such risks effectively, ensuring that both partners are prepared for any financial challenges that may arise.
Advantages of Using a Fee-Free Mortgage Broker
Choosing us as your fee-free mortgage broker offers numerous advantages. Not only do we provide expert guidance, but we also liaise directly with Halifax, ensuring a streamlined process.
1) Cost Savings
One of the primary benefits is the savings on fees. Unlike brokers who charge for their services, our advisors provide their expertise without any additional costs.
2) Expertise and Personalised Service
Our advisors have a wealth of experience and offer tailored solutions based on individual needs. We handle all interactions with Halifax, ensuring a hassle-free experience for you.
3) Direct Liaison with Halifax
We work closely with Halifax, ensuring that your application is processed swiftly and efficiently. Our established relationship with Halifax means we can often expedite processes and get answers faster.
How We Enhance Your Mortgage Application
Navigating the mortgage application process can be complex for those self-employed; our advisors are here to guide them every step of the way.
1) Expert Guidance
Our team specialises in guiding self-employed individuals through the mortgage maze, ensuring a smooth application process.
2) Tailored Solutions
Understanding your unique needs allows us to offer solutions that best fit your situation, enhancing the chances of approval.
3) Continuous Support
From start to finish of your application process, we are with you every step of the way, making sure all your queries are taken care of and resolved efficiently.
Conclusion
Being self-employed shouldn't deter you from getting a great mortgage deal. With expert guidance from our fee-free mortgage advisors and our close collaboration with Halifax and self-employed customers, the path to securing a mortgage is clearer than you think.
Frequently Asked Questions (FAQs) about Self-Employed Mortgages
Navigating the mortgage landscape as a self-employed individual can be tricky, but with some essential information at your fingertips it becomes far simpler. Below are answers to some frequently asked questions about self-employed mortgages which should provide some clarity.
How many years do you have to be self-employed to get a mortgage?
Typically, each mortgage lender requires self-employed individuals with two to three years of consistent income history in order to accurately measure earnings stability. There are exceptions however; Halifax provides a mortgage product tailored specifically for individuals with just one year of accounts - making this product an attractive option for newer self-employed or those with shorter trading histories.
Is it hard to get a mortgage if you are self-employed?
Finding a mortgage as a self-employed individual may prove more challenging due to perceived income instability; however, with proper documentation, a solid credit score, and consistent income records many have found success in obtaining mortgages despite these difficulties. When working with experienced advisors who understand self-employed applications it can make all the difference!
What is the best mortgage for self-employed people?
The "best" mortgage varies based on individual circumstances. Fixed-rate mortgages offer stability in repayments, while variable-rate mortgages might offer lower initial rates. Assessing your financial status, future income projections and risk tolerance is of utmost importance. Speak with a mortgage advisor who can help find the appropriate product to suit your individual needs.
How much can I borrow for a mortgage if I'm self-employed?
Your borrowing capacity largely depends on your declared income in your tax returns, each mortgage lender generally offers mortgages of 4-5 times your annual salary as a general guideline. Other factors, including existing debts, credit score, and size of deposit may impact this figure, so for an accurate borrowing estimate it's always advisable to seek guidance from mortgage experts.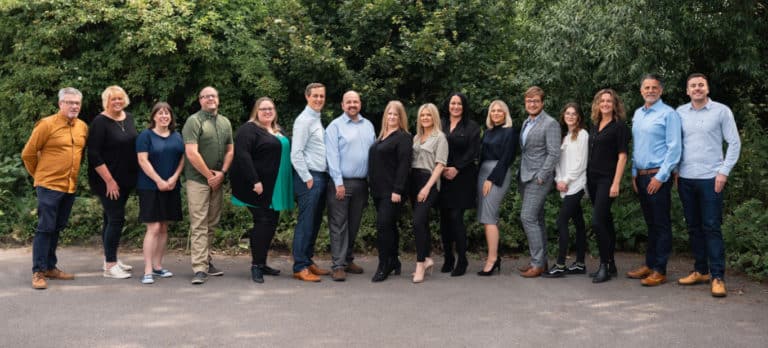 Fee Free Mortgage Advisors
FREE dedicated support throughout, we have full-market access to the best mortgage rates & deals. We do everything for you, for free! Call us, WhatsApp us, or fill in our contact form and let us know what the best time is for us to call you. We will get one of our mortgage advisors will be in touch to talk through your situation and available options.
More About Halifax Mortgages