Birmingham Midshires Buy To Let Mortgages
Navigating buy-to-let mortgages? Confused by Birmingham Midshires' approach? Dive into our guide on BM Solutions' offerings. Learn about their ties with Lloyds Group and Halifax, and the perks of fee-free brokers. Whether you're a newbie or seasoned landlord, this guide offers key insights. Let's embark on your mortgage journey!
Add a header to begin generating the table of contents
Who is BM Solutions?
Birmingham Midshires, known as BM Solutions is a renowned name in the UK mortgage industry, known for its specialisation in buy-to-let mortgage products. With a rich history and a commitment to providing tailored solutions, BM Solutions has carved a niche for itself among property investors.
Relationship with Lloyds Group and Halifax
BM Solutions operates under the umbrella of the Lloyds Group. This strategic alignment means that all buy-to-let mortgages that were traditionally associated with Halifax are now exclusively managed and offered through BM Solutions, ensuring a streamlined and expert-driven approach to these specific mortgage products.
Why Choose BM Solutions Buy to Let Mortgages?
Discover the unique offerings and advantages that make BM Solutions a top choice for property investors.
Exclusivity for Brokers
One of the standout features of Birmingham Midshires is its broker-only model. This means that customers cannot directly approach BM Solutions for a mortgage. Instead, they must go through a certified mortgage broker. This model ensures that customers receive expert advice and guidance tailored to their specific needs.
Benefits for Property Investors
BM Solutions mortgage intermediaries offer a plethora of benefits for property investors. From competitive interest rates to flexible repayment options, Birmingham Midshires understands the unique challenges and opportunities associated with buy-to-let investments and crafts its products accordingly.
Case Study: Choosing the Right Buy-to-Let Mortgage with Arrangement Fees
Tom (YesCanDo Mortgage Adviser)
Earlier this year Robert, a buy-to-let property enthusiast, approached BM Solutions for a buy-to-let mortgage, he was directed to seek advice from an independent broker. Turning to a Google search, he was drawn to our amazing Trust Pilot reviews as a fee-free mortgage broker. Our experienced mortgage adviser Tom, boasting over 12 years in buy-to-let mortgages, meticulously assessed Robert's situation. Tom then weighed the benefits of a lower fixed rate against an arrangement fee, ensuring Robert received the most optimal mortgage solution tailored to his needs.
Speak to a BM Solutions Mortgage Advisor Today
Mortgage Products Overview
Explore the diverse range of BM mortgage products that BM Solutions offers, tailored to meet the needs of every property investor.
Buy-to-Let Mortgages
Let-to-Buy Mortgages
Further Advances
Range of Buy to Let Mortgage Options
BM Solutions boasts a diverse range of buy-to-let mortgage products designed to cater to various investment strategies:
First-Time Landlords: Tailored products to help new landlords step into the property investment world.

Portfolio Landlords: Specialised options for experienced portfolio landlords looking to expand their portfolio or refinance.

Short-Term Fix: Mortgages with 5 or 2-year fixed rates available, ideal for those seeking stability in the initial years.
Features and Benefits
BM Solutions offers a plethora of features and benefits to provide flexibility and security to property investors:
Competitive Rates: Attractive interest rates that ensure cost-effective borrowing.

Early Repayment Options: Flexibility to pay off the mortgage ahead of schedule without hefty penalties.

Fixed-Rate Periods: Lock in a specific interest rate for a set period, providing payment stability.

Overpayments Allowed: Make additional payments towards the mortgage without incurring extra charges.

Lower Rate Products with Fees: Access to mortgage products with lower rates, accompanied by product fees.
Application Process
Navigating the mortgage application process can often be intricate, especially when it comes to buy-to-let mortgages. BM Solutions, as a dedicated buy-to-let mortgage provider, has streamlined its application process to assist both new and seasoned property investors. Here's what you need to know:
Eligibility Criteria
To apply for a BM Solutions buy-to-let mortgage, applicants must meet specific criteria:
Age Restrictions: Applicants must be aged 25 or over. They must be no older than 74 when they apply, nor older than 79 when their mortgage term is due to end.
Property Ownership: At least one applicant must either

previously owned

or be in the process of purchasing a property in the UK.
Minimum Property Value: The property in question must meet a certain minimum value to qualify for a mortgage. Minimum acceptable property valuation/purchase price (whichever is lower): £50,000.
Residency Status: While the primary expectation is for applicants to be UK residents, there might be provisions for ex-pats or foreign nationals under specific conditions.
BM Solutions, being a division of the Bank of Scotland, adheres to stringent criteria to ensure responsible lending and safeguard both the lender and the borrower.
Affordability Checks and Stress Tests
BM Solutions is dedicated to responsible lending, which is evident through:
Thorough Affordability Checks: These evaluations are designed to ensure that applicants can manage their monthly repayments, considering both their income and outgoings.
Stress Tests: BM Solutions conducts rental stress tests to determine an applicant's capability to cover mortgage payments under various scenarios, such as potential hikes in rates of interest or unforeseen financial changes.
Credit History Review: A comprehensive review of the applicant's credit history is undertaken to gauge their financial reliability and past borrowing behaviour.
This systematic approach ensures both parties are protected, making the loaning process fair and transparent. Please be aware that this data may change over time – for accurate information please reach out directly to BM Solutions or consult a mortgage advisor.
Understanding Property Eligibility with BM Solutions
As your dedicated mortgage broker, we guide you through BM Solutions' criteria for property eligibility. It's important to understand what types of properties are acceptable to them.
Essential Criteria for All Properties
Habitability and Saleability: Properties must be habitable, lettable, and saleable.
Structural Soundness: Ensuring structural integrity is a must.
Insurance Eligibility: Properties should qualify for building insurance.
Completion of Works: If there are outstanding works, the full advance is retained until the property is confirmed fit for letting.
Diverse Property Types Considered
BM Solutions recognises the diversity in the property market and is open to a wide array of property types. From modern apartments situated above commercial spaces to charming ex-local authority properties, their inclusive criteria cater to various housing styles and constructions, ensuring a broader range of options for borrowers.
Above Commercial Premises
Properties above or adjacent to commercial spaces are considered, given no borrower association with the business and a separate entrance.
Adjacent Properties
Owning an adjacent property is not a barrier to application, irrespective of its type or ownership.
Studio Flats
We welcome studio flats with no minimum size requirements.
Ex-Local Authority Properties
Eligible properties include those with deck access, without lifts, and in high-rise buildings, based on saleability.
Non-Traditional Constructions
Each non-standard construction is assessed individually to ensure fairness.
Annexes
Annexes are acceptable if they are part of the main title and without separate tenancy agreements.
Speak to a BM Solutions Mortgage Advisor Today
Why Use a Mortgage Broker?
Unravel the benefits of using a mortgage broker and how it can enhance your mortgage application experience with BM Solutions.
Advantages of Going Through a Broker
Using a mortgage broker offers several advantages. Brokers have in-depth knowledge of the market and can provide tailored advice. They can also negotiate better terms and navigate the application process more efficiently. As you are not able to go directly to the lender for buy to let mortgages let to buy mortgages or further advances choosing a fee-free mortgage broker makes sense.
How We Can Help as a Fee-Free Mortgage Broker
As a fee-free mortgage broker, we offer unbiased advice and ensure you get the best deal without any hidden charges. Our expertise in BM Solutions' offerings ensures you get a mortgage product that aligns with your investment goals.
Get in Touch
Connect with us for expert guidance and embark on a rewarding mortgage journey tailored to your needs.
How to Start Your Mortgage Journey with Us
Starting your mortgage journey with us is simple. Reach out via phone, WhatsApp or our Contact Form, and our team of experts will guide you through the process ensuring a seamless and rewarding experience. Once we have your mortgage account number we will deal directly with BM Solutions to check that you will not need to pay an early penalty and will give you all the mortgage options open to you. Also as we are fees free we will not charge you a penny! As a client recently said to us. 'it's a no-brainer!'
Frequently Asked Questions
Delve into the most common queries about BM Solutions and find comprehensive answers to guide your decisions.
Do Birmingham Midshires still offer mortgages?
Yes, Birmingham Midshires (now commonly referred to as BM Solutions) still provides mortgages; however, they primarily focus on buy-to-let mortgages rather than offering residential mortgages directly.
How much deposit do you need for a buy-to-let?
Buy-to-let mortgages typically require a larger down payment compared to residential loans; typically 20%-40% of the property's total value can be expected as an initial deposit amount depending on both lender requirements and your financial circumstances.
What is the minimum income for a buy-to-let mortgage?
The minimum income requirement for a buy-to-let mortgage varies among lenders. Some may require a minimum annual income, while others might focus more on the potential rental income from the property.
Which mortgage is best for buy-to-let?
The best mortgage for buy-to-let depends on individual circumstances. Fixed-rate mortgages offer stability in repayments, while tracker mortgages might offer lower initial rates. It's essential to consider factors like interest rates, fees, and flexibility when choosing.
Can I remortgage my existing property with BM Solutions?
Yes, Birmingham Midshires offers remortgage options to landlords looking to switch their current buy-to-let mortgage or release equity from their property. When reviewing terms and benefits - such as possibly lowering interest rates or switching mortgage types - it's essential that they're reviewed closely in order to find the most appropriate options available with us for you and your personal circumstances. The good news is as an existing Birmingham Midshires customer your mortgage application requires minimal underwriting. Speaking to a mortgage broker can give greater clarity regarding these services available through BM Solutions.
Is BM Solutions part of Halifax?
Yes, Birmingham Midshires is a part of the Lloyds Banking Group, just like Halifax. However, while Halifax offers various financial products, BM Solutions specialises exclusively in buy-to-let mortgages.
What is the standard rate in Birmingham Midshires?
The standard rate for Birmingham Midshires (BM Solutions) can vary based on market conditions and specific mortgage products. It's advisable to check their official website or consult a mortgage broker for the most up-to-date rates.
Speak to a BM Solutions Mortgage Advisor Today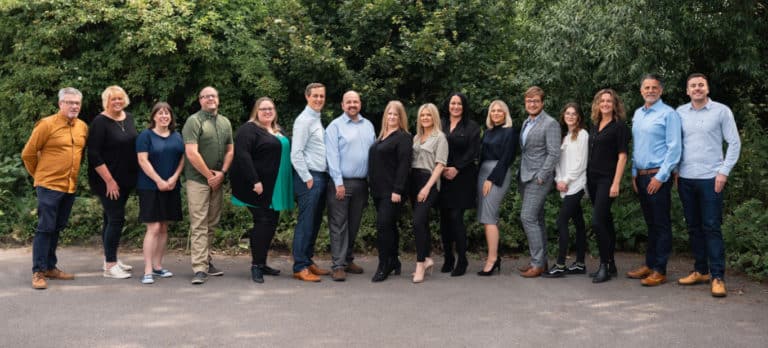 Fee Free Mortgage Advisors
FREE dedicated support throughout, we have full-market access to the best mortgage rates & deals. We do everything for you, for free! Call us, WhatsApp us, or fill in our contact form and let us know what the best time is for us to call you. We will get one of our mortgage advisors will be in touch to talk through your situation and available options.
More About BM Solutions Buy To Let Mortgages