BM Solutions Products: Mortgage Broker Guide
Welcome to our comprehensive guide on BM Solutions mortgage products. At YesCanDo Money, we understand the importance of making informed decisions when it comes to mortgages. This guide aims to provide you with detailed insights into the various mortgage options offered by Birmingham Midshires Mortgages, ensuring you find the perfect fit for your financial needs.
Add a header to begin generating the table of contents
Why Choose BM Solutions for Your Mortgage?
Birmingham Midshires Mortgages, a part of the renowned Birmingham Midshires, has carved a niche for itself in the mortgage industry with its broker-only approach. This means they prioritise working directly with mortgage brokers to offer clients the best possible mortgage advice and solutions.
Birmingham Midshires' Broker-Only Approach
Birmingham Midshires believes in empowering brokers to provide tailored mortgage solutions to clients. Their broker-only approach ensures that clients receive expert advice and guidance throughout the mortgage process.
Advantages of Working with a Mortgage Broker
Mortgage brokers bring years of expertise and insight to help their clients navigate through the maze that is the mortgage world and locate deals tailored specifically for them.
YesCanDo Money's Expertise with BM Solutions
At YesCanDo Money, we have over 30 years of mortgage experience and we pride ourselves on our deep understanding of BM Solutions' offerings. Every mortgage advisor in our team is equipped to guide clients through the range of products available, ensuring a seamless mortgage application process.
BM Solutions Mortgage Products Overview
Navigating the world of mortgages can be daunting, but BM Solutions offers a range of products tailored to diverse needs. Whether you're new to the world of buy-to-let mortgages, an experienced investor, or looking to remortgage, Birmingham Midshires Mortgages has a solution for you.
BM Solutions Buy-to-let Products
For anyone with their eyes on property investment, BM Solutions' buy-to-let mortgages provide an ideal way to access this market. Whether you're an experienced investor or just starting out, these mortgages are tailored specifically for renter investors to grow their rental property portfolios.
Competitive Rates: At BM Solutions, their rates are among the most cost-effective on the market, helping ensure your investment gets off to a solid start.

Flexible Terms: Whether you prefer short-term or long-term mortgages, there's something for every investor.

Diverse Property Portfolio: From city apartments to suburban homes, BM Solutions mortgage products help finance a range of properties to diversify your investments.

Expert Guidance: At YesCanDo Money, we work closely with BM Solutions, leveraging their expertise to provide you with comprehensive and tailored mortgage advice, ensuring you make the best decisions for your financial future.
Let-to-buy Mortgage Products
Transitioning from a homeowner to a landlord? BM Solutions offer a let-to-buy mortgage option tailored for homeowners who wish to move into a new home and rent out their current property.
Leverage Existing Property: Use the equity in your current home to finance a new purchase.

Smooth Transition: Seamlessly move to your new home while setting up your old one for rental.

Potential for Dual Income: Benefit from rental income while settling into your new property.

Flexible Repayment Options: Choose a repayment structure that aligns with your financial goals.
Mortgage Product Transfers for Existing Customers
Loyalty has its rewards. Existing BM mortgage customers have the unique advantage of opting for a BM Solutions Product Transfer with their mortgage, especially beneficial when market conditions change.
Better Rates: Take advantage of lower interest rates and save on monthly repayments.

Streamlined Process: As an existing customer, the transfer process is not only simplified and faster but also involves significantly less paperwork, thanks to our close collaboration with BM Solutions.

No Hidden Fees: Transparent fee structure with no surprises.

Tailored Advice: Get personalised recommendations based on your current financial situation.
Further Advances for Existing BM Solutions Mortgage Products
Life is full of surprises, and sometimes, you need that extra financial boost. Birmingham Midshires Mortgages understands this and offers further advances which basically is additional borrowing or further borrowing for the following reasons.
Home Improvements: Upgrade your home, from kitchen renovations to adding a new room.

Debt Consolidation: Manage your finances better by consolidating high-interest debts.

Major Life Events: Be it a wedding or a dream vacation, get the funds you need.

Transparent Terms: Understand all terms upfront, with no hidden clauses.
Speak to a BM Solutions Mortgage Advisor Today
Understanding Your Mortgage Affordability
Navigating the mortgage landscape requires a clear understanding of your financial capabilities. Knowing what you can afford and how monthly payments are determined is essential.
Working Out Your Affordability
Before diving into specific mortgage products, it's vital to have a grasp on your financial standing and what you can comfortably afford. This ensures that you choose a mortgage that aligns with your financial goals and doesn't strain your budget.
How Can I Work Out My Monthly Mortgage Payment?
Understanding monthly payments is essential to effective budgeting and financial planning. Payments depend on various factors including loan amount, interest rate, term length, and any associated fees.
YesCanDo Money provides our customers with an intuitive Mortgage Repayment Calculator to simplify the repayment process. By inputting loan details, this tool gives an accurate estimate of monthly repayments. Having this tool provides not only clarity but also helps inform decisions regarding mortgage loans.
The Role of Mortgage Brokers in the Application Process
Mortgage brokers play a pivotal role in ensuring a smooth application process for clients.
Financial Assessment and Product Recommendation
At YesCanDo Money, we conduct a thorough financial assessment to understand our client's needs. Based on this, we recommend the most suitable BM Solutions mortgage product.
Mortgage Application Assistance
From paperwork to liaising with BM Solutions, we handle every aspect of the mortgage application, ensuring a hassle-free experience for our clients.
Ongoing Support and Refinancing Options
Our commitment doesn't end with the mortgage approval. We offer ongoing support and can assist with refinancing options as and when needed.
Why YesCanDo Money for BM Solutions Mortgages?
In the ever-evolving mortgage landscape, it's crucial to have a trusted partner by your side. At YesCanDo Money, we're not just any mortgage broker; we're your dedicated, fee-free ally. Our deep-rooted relationship with BM Solutions, our commitment to our clients, and our promise of no hidden charges set us apart. Here's why partnering with YesCanDo Money for your Birmingham Midshires Mortgages is a decision you won't regret:
Direct Communication with BM Solutions
Our strong relationship with BM Solutions is more than just a partnership; it's a testament to our dedication to serving our clients efficiently. By ensuring direct and streamlined communication with Birmingham Midshires, we eliminate unnecessary delays and complexities. This not only speeds up the application process but also ensures that any queries or concerns are addressed promptly, providing you with a smooth and hassle-free experience.
Comprehensive Product Comparison
Navigating through the vast world of mortgages can be overwhelming. That's where we step in. At YesCanDo Money, we provide a thorough comparison of BM Solutions' products, but we don't stop there. We compare the market across 90+ lenders, encompassing over 14,000 mortgage products. This comprehensive approach ensures that our clients are equipped with all the information they need to make informed decisions, securing the best deals that align with their financial aspirations.
Personalised Mortgage Solutions for Clients
Every individual has a unique financial journey, and their mortgage needs are no different. We recognise this diversity and celebrate it. At YesCanDo Money, we don't believe in one-size-fits-all solutions. Instead, we delve deep into understanding our client's financial goals, aspirations, and challenges. This allows us to craft personalised mortgage solutions that are not just tailored to their current needs but also align with their future financial vision.
The Fee-Free Advantage with YesCanDo Money
Choosing YesCanDo Money means you're choosing transparency and value. We believe in offering top-notch services without any hidden costs. Our fee-free approach ensures that you get the best mortgage advice and solutions without any financial burden. It's our way of prioritising your needs and ensuring a seamless experience.
Speak to a BM Solutions Mortgage Advisor Today
Frequently Asked Questions (FAQs)
Navigating the world of mortgages and financial institutions can be filled with questions. We've compiled some of the most commonly asked questions about Birmingham Midshires to provide clarity and assist you in your decision-making process.
Is BM Solutions part of Halifax?
Yes, BM Solutions is the buy-to-let brand of Birmingham Midshires, which itself is a division of Bank of Scotland plc. Bank of Scotland is a subsidiary of Lloyds Banking Group, which also owns Halifax.
What does BM Solutions stand for?
BM Solutions stands for Birmingham Midshires Solutions. It represents the buy-to-let mortgage brand of Birmingham Midshires.
What's the difference between buy-to-let and let-to-buy?
Buy-to-let is the practice of buying a property purely to let it out to tenants; it's an investment approach where there's no plan to live in the property oneself. Let-to-buy, on the other hand, is about moving out of your current home, letting it out, and using the rental income to help fund the purchase of a new main residence. This offers homeowners a way to use their current property to help finance a completely different house or flat.
Speak to a BM Solutions Mortgage Advisor Today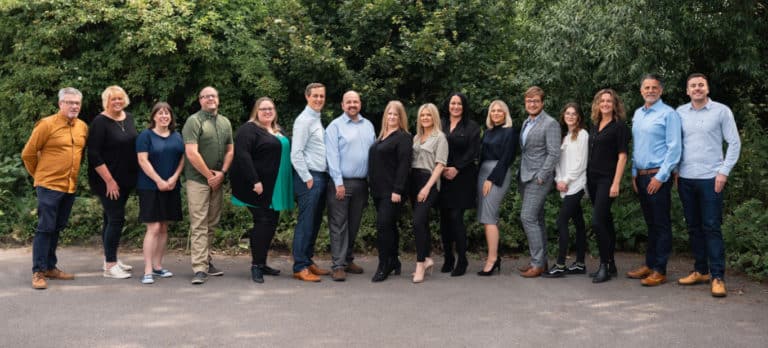 Fee Free Mortgage Advisors
FREE dedicated support throughout, we have full-market access to the best mortgage rates & deals. We do everything for you, for free! Call us, WhatsApp us, or fill in our contact form and let us know what the best time is for us to call you. We will get one of our mortgage advisors will be in touch to talk through your situation and available options.
More About BM Solutions Buy To Let Mortgages