BM Solutions Portfolio Landlord Guide
Navigating the complexities of managing a portfolio as a landlord can be challenging. However, with the combined expertise of BM Solutions and our dedicated fee-free mortgage broker, YesCanDo Money, the process becomes clearer and more efficient. This guide is crafted to provide valuable insights and tools tailored for those who own multiple properties, ensuring a seamless partnership with Birmingham Midshires.
Add a header to begin generating the table of contents
Why Choose BM Solutions?
Experience: Decades of expertise in supporting portfolio landlords.
Innovative Solutions: BM Solutions' cutting-edge digital platforms designed specifically for portfolio landlords ensure seamless management and optimisation of property investments.
Dedicated Support: BM Solutions recognises the intricacies of managing a property portfolio. To cater to these unique needs, they've established a specialised Portfolio Landlord Team.
Understanding Portfolio Landlords
A portfolio landlord is defined as an individual owning four or more buy-to-let properties mortgaged under BM Solutions. This classification considers the total properties held by all applicants. For example, if two applicants jointly purchase a new property, and their combined mortgaged buy-to-let properties total four, they are deemed portfolio landlords.
What Qualifies as a Mortgaged BTL Property?
A property, whether held personally, under a limited company, or another legal entity, mortgaged for buy-to-let purposes, is included in this count.
The Role of a Portfolio Landlord
As a portfolio landlord, you're tasked with managing multiple rental properties. Each property presents its unique challenges and rewards. The role is about diversifying investments and optimising rental income.
Application Process for Portfolio Landlords
Application Submission: Begin by providing the necessary details to our fee-free mortgage broker, who will then liaise with BM Solutions on your behalf. This step requires proof of income for all applicants and the latest mortgage statement or offer (if properties in the portfolio are under a limited company).

Portfolio Landlord Support: Once your details are submitted, our broker will work closely with a dedicated case handler from Birmingham Midshires. This collaboration ensures all documentation is in order and initiates property valuation.

Underwriting Process: Specialist underwriters review your application, considering changes in tax relief on finance costs for landlords since 6 April 2020.

Valuation and Offer: After a comprehensive review and property valuation, applications meeting BM Solutions' criteria advance to the offer stage.
Key Criteria for Portfolio Landlords
Property Count: A maximum of 10 buy-to-let mortgaged properties, including the new application.

Income Requirements: A minimum taxable income of £30,000 per application.

Loan-to-Value (LTV): The entire portfolio should not surpass 75% LTV.

Rental Cover Ratio: The combined portfolio should maintain a minimum rental cover ratio of 145%, stressed at 5.5%.

Unencumbered Let Properties: These properties, though not part of the mortgaged BTL count, must be declared during the application as form part of the portfolio landlord criteria.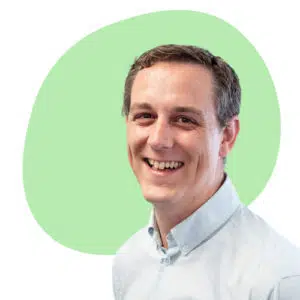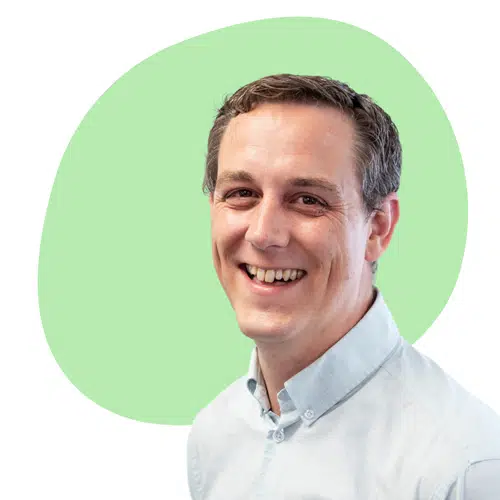 Case Study: Portfolio Landlord's Journey With BM Solutions and YesCanDo Money
Grant (YesCanDo Mortgage & Protection Advisor
Challenge:
My customer James was facing difficulty managing five diverse properties with mortgages from various lenders resulting in variable interest rates and administrative burdens.
Solution:
James sought the expertise of YesCanDo Money, a fee-free mortgage broker. As his intermediary, YesCanDo Money worked directly with Birmingham Midshires on James' behalf to obtain uniform interest rates and maximise returns from all his buy-to-let mortgage products.
Speak to a BM Solutions Mortgage Advisor Today
Working with YesCanDo Money – Your Fee-Free Mortgage Broker
At YesCanDo Money, we pride ourselves on being more than just a mortgage broker. We are your dedicated partner in navigating the intricacies of managing a property portfolio with BM Solutions. Our experienced BM portfolio team is committed to understanding your unique financial landscape and providing tailored advice to suit your needs. You will have your own specialist case handler who you will be able to contact as when you increase your portfolio.
Why choose YesCanDo Money?
No Fees, Ever: We believe in transparent and honest service. That's why we don't charge our clients any fees, ensuring you get the best deal without any hidden costs.
Personalised Service: Every landlord's portfolio is unique. Our team takes the time to understand your individual needs, ensuring that the mortgage solutions we recommend are the perfect fit for you and adhere to the BM portfolio landlord criteria. We have access to the BM mortgage portal supporting intermediaries so they can give you information on any interest rates open to you.
Seamless Communication: We act as the bridge between you and Birmingham Midshires. From the initial application to the final approval, we handle all communications, ensuring a smooth and hassle-free process.
Expert Knowledge: With years of experience in the industry, our team is well-versed in the lending criteria, the latest trends, regulations, and opportunities in the buy-to-let market. We bring this expertise to the table every time we advise our clients.
Dedicated Support: Our commitment doesn't end with securing a mortgage deal for you. We offer ongoing support, ensuring that you're always in the best position with your property investments.
Our Birmingham Midshires portfolio team is here to support you with your Portfolio Landlord cases. By entrusting YesCanDo Money with your mortgage needs, you're not just getting a broker; you're gaining a partner dedicated to ensuring your success for landlords with portfolios.
Streamlining Your Mortgage Journey: BM Solutions' Latest Updates
BM Solutions has recently enhanced their Portfolio Landlord application process, a change that significantly benefits our brokerage services. This update involves transitioning from using the Mortgage Portal to incorporating all Portfolio details directly into BM Solutions Online. This change is designed to make our application process more efficient and user-friendly for you, our valued customers.
Key Enhancements:
Simplified Decision Process: The initial Decision in Principle stage now involves less data entry, making initial assessments quicker.
Focused Full Application Stage: Now, we only need to input detailed Portfolio information during the full application stage, streamlining the process.
Automatic Data Integration: For those with existing Lloyds Banking Group mortgages, relevant data will be seamlessly incorporated into the full application.
Unified Application System: The transition to BM Solutions Online means a more centralized and straightforward process, enhancing the efficiency of our services.
Single, Continuous Journey: With this update, the application process becomes smoother, requiring no additional logins or navigation through different systems.
This update is being implemented in phases, and you'll see these improvements reflected in our services over time, without any required action on your part.
The YesCanDo Money team is excited about these updates from BM Solutions. We believe these enhancements will greatly benefit the application process, making it smoother and more efficient for our customers. We are committed to providing you with the best service and support as we navigate these changes together.
Frequently Asked Questions (FAQs)
What is a Portfolio Landlord?
A portfolio landlord manages multiple rental properties. It's an opportunity to diversify investments and maximise rental income. With BM Solutions, you have a partner with expertise and tools tailored to your needs. At YesCanDo we advise you get advice from an accountant on the best way to structure your mortgages in your portfolio.
Is BM Solutions part of Halifax?
No, BM Solutions operates independently. However, both Birmingham Midshires and Halifax are part of the larger Lloyds Banking Group, sharing a connection within the same financial group umbrella.
What is the stress rate for BM solutions?
The stress rate for BM Solutions is used to assess the viability of a mortgage application, especially for buy-to-let properties. It's a hypothetical interest rate used to determine if a landlord can cover mortgage payments during challenging financial times. The specific rate can vary and should be confirmed with our portfolio landlord section at YesCanDo Money.
Consult with a BM Solutions Portfolio Specialist Today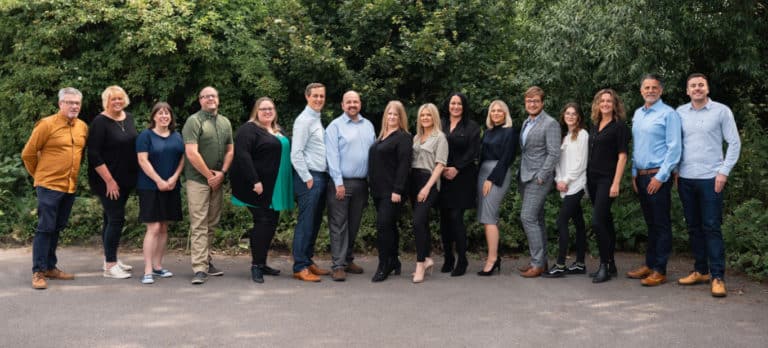 Fee Free Mortgage Advisors
FREE dedicated support throughout, we have full-market access to the best mortgage rates & deals. We do everything for you, for free! Call us, WhatsApp us, or fill in our contact form and let us know what the best time is for us to call you. We will get one of our mortgage advisors will be in touch to talk through your situation and available options.
More About BM Solutions Buy To Let Mortgages