BM Solutions Standard Variable Rate Mortgage
Navigating the complex world of mortgages can be intricate. One such type is the Standard Variable Rate (SVR) mortgage. This guide aims to provide a deeper understanding of the BM Solutions SVR mortgages, allowing you to make informed decisions.
Add a header to begin generating the table of contents
Current BM Solutions SVR: As of October 2023, the BM Solutions standard variable rate stands at 9.59%, providing a benchmark for those considering this type of mortgage.
Navigating the complex world of mortgages can be intricate. One such type is the Standard Variable Rate (SVR) mortgage. This guide aims to provide a deeper understanding of SVR mortgages, allowing you to decide if this is something you should avoid or welcome.
What is a Standard Variable Rate Mortgage?
A Standard Variable Rate (SVR) mortgage isn't typically a proactive choice for many homeowners. Instead, after their initial mortgage deal ends, some homeowners decide to make either a conscious or unconscious decision to fall onto the SVR. Given that the SVR is usually higher than other available rates, this can have financial implications. Some may choose to remortgage to secure a better rate, while others remain on the SVR.
Standard Variable Rate Definition
A Standard Variable Rate mortgage is a type of interest rate where the interest rate is set by the mortgage lender and can change over time. It's not directly tied to the Bank of England base rate but can be influenced by various factors.
Key Features
Not directly linked to the Bank of England's base rate like a tracker rate is
Interest rates can change over time.
Known as a reversion-rate mortgage.
Acts as a mortgage lender's default interest rate.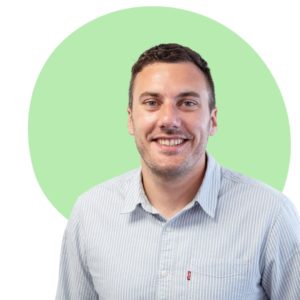 Understanding a Mortgage Lenders Standard Variable Rate
Matthew Roberts, Mortgage Director at YesCanDo Money
Matthews Comments
Every lender has its own unique Standard Variable Rate, and traditionally, these rates have been significantly higher than competitive fixed rates. Our very recent experience is people are leaving it very late to make a decision whether to opt for an alternative rate. We have had many calls from new customers panicking as they are about to go onto the BM Solutions mortgage SVR and shocked that their monthly mortgage payments will increase by as much as 50%.
How Does an SVR Mortgage Work?
When you have an SVR mortgage, part of your repayment goes towards interest charges, and part goes towards repaying the borrowed amount. If the lender raises its SVR, your monthly payments will increase.
Pros and Cons of SVR Mortgages
When considering a mortgage option, it's essential to weigh the benefits against the potential downsides. The Standard Variable Rate (SVR) mortgage, while popular among certain homeowners, has its set of advantages and challenges. In this section, we'll provide a balanced overview to help you make an informed decision.
Advantages
Flexibility: SVR mortgages often don't have an Early Repayment Charge, allowing you to pay off faster or switch deals without penalty.
Disadvantages
Higher SVRs: SVRs tend to be higher than other mortgage types, leading to more interest payments and higher monthly mortgage payments.
Rate Fluctuations: The lender can change its SVR anytime, leading to potential sudden increases in monthly payments.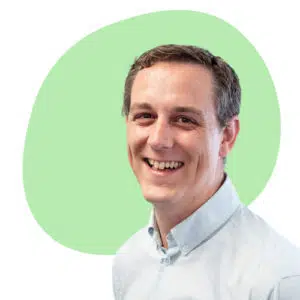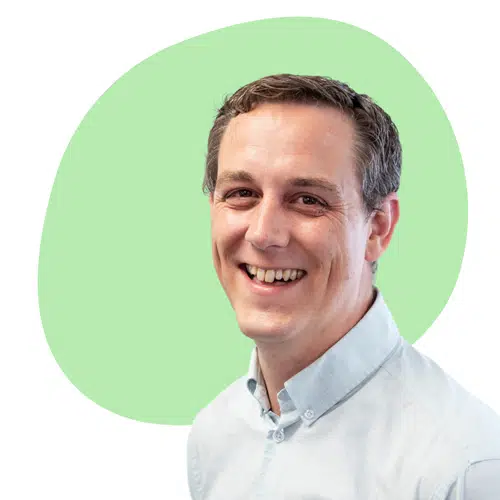 Case Study: SVR Challenge with BM Solutions and Our Timely Solution
Grant (YesCanDo Mortgage & Protection Advisor
Challenge:
In September 2023, I received a call from a new client who was unaware that their 2-year fixed rate was about to expire. They had been notified by BM Solutions through a letter, informing them that they would transition to the standard variable rate by the end of the month. Upon realising that this would result in a monthly payment increase of £320, they were understandably alarmed.
Solution:
I immediately addressed their concerns. Within just 10 minutes, I reassured them that there was ample time to transition them to another 2-year fixed rate mortgage. This adjustment would only increase their monthly payment by £78. I promptly accessed the Birmingham Midshires website and secured this arrangement for our new client while they were still on the line.
Speak to a BM Solutions Mortgage Advisor Today
Comparison: SVR vs. Fixed-Rate Mortgages
Choosing the right mortgage type is a pivotal decision for homeowners and potential buyers. Both Standard Variable Rate (SVR) and Fixed-Rate mortgages have their unique features and implications. In this section, we'll compare the two, highlighting their differences and similarities, to offer clarity on which might be the best fit for your financial situation.
Standard Variable Rate Mortgages
Standard Variable Rate (SVR) mortgages are a type of mortgage where the interest rate can change based on the lender's discretion. They:
Offer Flexibility: SVRs don't tie you to a specific rate for a set period, allowing for potential overpayments without penalties.
Rate Fluctuations: The main drawback is the unpredictability. Your monthly payments can increase if the lender decides to raise the SVR.
No Early Repayment Charges: Typically, you can switch to a different mortgage deal without facing early repayment charges.
Fixed-Rate Mortgages
Fixed-Rate mortgages lock in an interest rate for a set period, ensuring consistent monthly payments. They:
Budgeting Simplicity: Knowing your interest rate and monthly payment won't change makes budgeting straightforward.
Interest Rate Security: Even if market rates rise, your fixed rate remains the same, offering peace of mind.
Potential for Higher Rates: If market rates drop, you could end up paying more than necessary.
Early Repayment Charges: Switching before the fixed term ends might result in penalties.
YesCanDo Moneys Advice
Ensure you're aware of when your Birmingham Midshires Mortgages fixed rate concludes. If uncertain, reach out to YesCanDo Money. Our mortgage advisers can promptly access the BM Solutions system to determine the end date of your current deal. Ideally, begin exploring your mortgage options 6 months before your rate expires to avoid transitioning to the BM Solutions mortgage standard variable rate. Based on our experience, this could lead to an increase in monthly mortgage payments by as much as 50%!
Consult with a BM Solutions Portfolio Specialist Today
Other Types of Variable Rate Mortgages
Beyond the Standard Variable Rate (SVR) mortgages, there are several other variable rate mortgage options available. Each comes with its unique features and benefits tailored to different financial needs and preferences.
Tracker Mortgages
Tracker mortgages are directly linked to an external interest rate, typically the Bank of England base rate. This means that if the base rate changes, the interest rate on the mortgage will move in tandem. It offers transparency, but homeowners should be prepared for potential rate fluctuations.
Discount Mortgages
Discount mortgages provide a reduction on the lender's SVR for a specified duration, often making them more attractive for initial periods. However, as they're based on the SVR, the rate can still vary, and homeowners should be aware of potential increases once the discount period ends.
Capped Rate Mortgages
A unique blend of security and flexibility, capped-rate mortgages ensure that the interest rate will never exceed a predetermined limit. While the rate can fluctuate below this cap, homeowners have the reassurance that it won't surpass the set threshold.
Offset Mortgages
Offset mortgages offer a strategic way to reduce interest payments. By linking your savings or current account, the credit balance is 'offset' against the mortgage debt. This means you're effectively only charged interest on the difference, potentially accelerating the mortgage repayment process.
FAQs
What is a standard rate variable?
A standard rate variable is an interest rate set by the lender. It can fluctuate based on various factors, and homeowners should be prepared for potential changes in their monthly payments.
Do BM Solutions have the same SVR as Halifax?
BM Solutions and Halifax are both part of the Lloyds Banking Group. However, each operates independently and may have different Standard Variable Rates (SVRs). It's always advisable to check the current SVRs of Birmingham Midshires Mortgages and Halifax mortgages or consult with a mortgage advisor for the most up-to-date information.
Is it better to get a variable rate mortgage?
Variable-rate mortgages can offer initial savings and flexibility. However, they come with the uncertainty of rate changes. It's essential to assess your financial stability and risk tolerance.
Speak to a BM Solutions Mortgage Advisor Today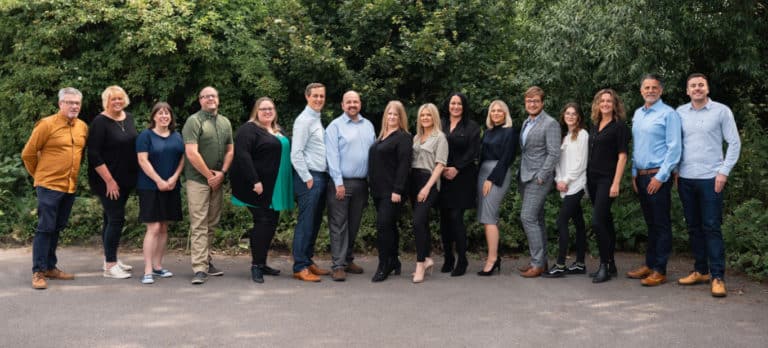 Fee Free Mortgage Advisors
FREE dedicated support throughout, we have full-market access to the best mortgage rates & deals. We do everything for you, for free! Call us, WhatsApp us, or fill in our contact form and let us know what the best time is for us to call you. We will get one of our mortgage advisors will be in touch to talk through your situation and available options.
More About BM Solutions Buy To Let Mortgages