Understanding BM Solutions Criteria
BM Solutions, one of the UK's premier buy-to-let mortgage providers, provides an expansive array of products tailored specifically for landlords and property investors. Boasting an unmatched legacy of trust and commitment to excellence, they have become a go-to option. In order to best match borrower profiles to their offerings, BM Solutions has put into place specific criteria; in this guide, we explore this more.
Add a header to begin generating the table of contents
About Birmingham Midshires Solutions
As a trusted lender in the mortgage sector, BM Solutions stands out with its customer-centric approach and diverse mortgage solutions tailored to various needs.
Being a proud member of the Lloyds Group, BM Solutions benefits from the legacy and reliability associated with the group. This affiliation ensures that customers receive top-notch services backed by years of expertise.
Why Choose BM Solutions for Buy-to-Let Mortgages?
BM Solutions stands out as a leading choice for Buy-to-Let mortgages due to its dedicated focus on catering to landlords and property investors. With a rich history and a commitment to offering competitive mortgage products, they have become a trusted name in the industry.
Exclusive Partnership with Halifax
All buy-to-let mortgages under Halifax, a part of the Lloyds Group, are exclusively handled by BM Solutions, ensuring specialised services for landlords and investors.
Benefits of BM Solutions Buy-to-Let Mortgages
BM Solutions offers competitive rates, flexible terms, and a range of products designed to cater to both new and experienced landlords.
BM Solutions Lending Criteria
BM Solutions, also known as Birmingham Midshires, is a prominent lender in the UK's buy-to-let mortgage market. Their lending criteria are designed to cater to a diverse range of landlords, from first-time investors to experienced property moguls. Here's a detailed look at their lending criteria:
Applicant Age: The minimum age for applicants is 21 years, and the maximum age at the end of the mortgage term is 80 years.
Income Requirements: BM Solutions has a minimum income requirement of £25,000 for at least one applicant. For joint applications, only one applicant needs to meet these criteria.
Property Types: They offer mortgages for various property types, including standard residential properties, HMOs (Houses in Multiple Occupation), and multi-unit blocks.
Loan Amount: The minimum loan amount is £25,001, with no stated maximum. However, loans above £1 million may require additional checks.
Loan-to-Value (LTV): BM Solutions offers competitive LTV ratios, allowing landlords to borrow a significant portion of the property's value.
Credit History: While they consider applicants with a clean credit history, minor credit issues might be acceptable based on individual circumstances.
Rental Income: The rental income from the property should cover the mortgage payments by a certain percentage, ensuring the landlord can manage the loan.
Interest Coverage Ratio (ICR): BM Solutions uses ICR to determine the viability of the loan based on the rental income.
Early Repayment Charges: Like many lenders, BM Solutions may have early repayment charges if the mortgage is paid off before the end of the fixed or discounted period.
Other Criteria: BM Solutions takes other criteria into consideration as well, such as a landlord's portfolio size and condition as well as the type of tenancy agreement in effect.
For an in-depth understanding of BM Solutions' lending criteria and to assess eligibility, it's advisable to speak directly with them or seek the advice of an experienced mortgage broker.
A Deeper Dive into BM Solutions Criteria
Understanding the criteria set by BM Solutions is crucial for a seamless mortgage application process on a buy-to-let property. Their guidelines are meticulously designed to ensure both the lender's and borrower's interests are safeguarded.
Occupation & Employment Criteria
BM Solutions evaluates an applicant's employment status and occupation type to determine their eligibility and the potential risk associated with the mortgage. This includes assessing job stability, income sources, and the nature of the profession.
Employed Applicants:
Minimum Time Employed: 3 months in your current job with 12 months continuous employment.
Employer's Reference: Not required.
P60: Not generally required.
Payslips: The latest 3 payslips are required. Handwritten payslips are not accepted. Additional payslips may be required for clarity.
Self-Employed Applicants:
Minimum Trading Period: 2 years with 2 years of trading figures.
Transition from Employed to Self-Employed: Must meet self-employed criteria.
Accountant's Letter/Certificate: Not accepted.
Tax Assessment: 2 years of Inland Revenue Self Assessment (SA302's) with corresponding Tax Year Overviews.
2 Years Accounts: Accepted if SA302's are not available.
Projected Accounts: Not accepted.
Contract Workers:
Minimum Time Employed: Must be on a permanent contract with at least 6 months with the current employer.
IT and High Value Contractors: The gross value of the contract is accepted as evidence of income. Must have 12 months or more of continuous employment in their current contract with six months remaining or 2 years of continuous service in the same type of employment.
Special Occupations:
Construction Industry Scheme Contractors (CIS): Considered. Average of the latest 3 months' income used.
Nursing Bank: Applicants paying their own taxes are treated as self-employed. Others must have 18 months or more of continuous employment with the current agency.
Supply Teachers: Must have 12 months or more continuous employment or 2 years continuous service in the same type of employment.
Professional Sports People: Considered with specific criteria.
Zero Hours Contracts: Considered with a minimum of 12 months on a Zero Hour Contract.
Retired Applicants: Latest bank statement, P60, or pension statement required.
Income Criteria
Affordability: Assessed using anticipated rental income and personal income. Personal commitments and future tax liabilities are considered.

Regular Overtime: Must be regular and sustainable.

Guaranteed Overtime: Must be regular and sustainable.

Bonuses: Must be regular and sustainable.

Maternity Leave Policy: Income before starting leave can be used if returning to work on the same terms.

Other Income: Some types are accepted.

First Time Buyers (FTB): Not accepted.
Additional Information
Proof of Residence: If not on the voter's roll, proof like a bank statement, credit card statement, or Council Tax statement is required.
Proof of ID: Required.
Additional Reference: May be requested if needed.
Speak to a BM Solutions Mortgage Advisor Today
The Importance of a Mortgage Broker
Navigating the mortgage landscape can be complex and time-consuming. A skilled mortgage broker acts as an intermediary, linking borrowers with appropriate lenders while demystifying any confusing terms, providing an easier experience overall.
Why Customers Can't Go Direct to BM Solutions
BM Solutions operates exclusively through mortgage brokers like YesCanDo Money, ensuring that customers receive expert advice and guidance tailored to their specific needs.
Advantages of Using a Mortgage Broker
Mortgage brokers provide personalised advice, access to exclusive deals, and a seamless application process, ensuring that customers get the best mortgage solution.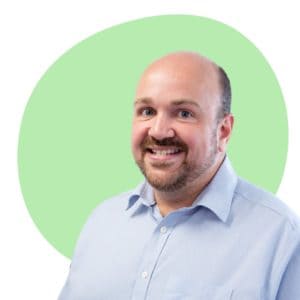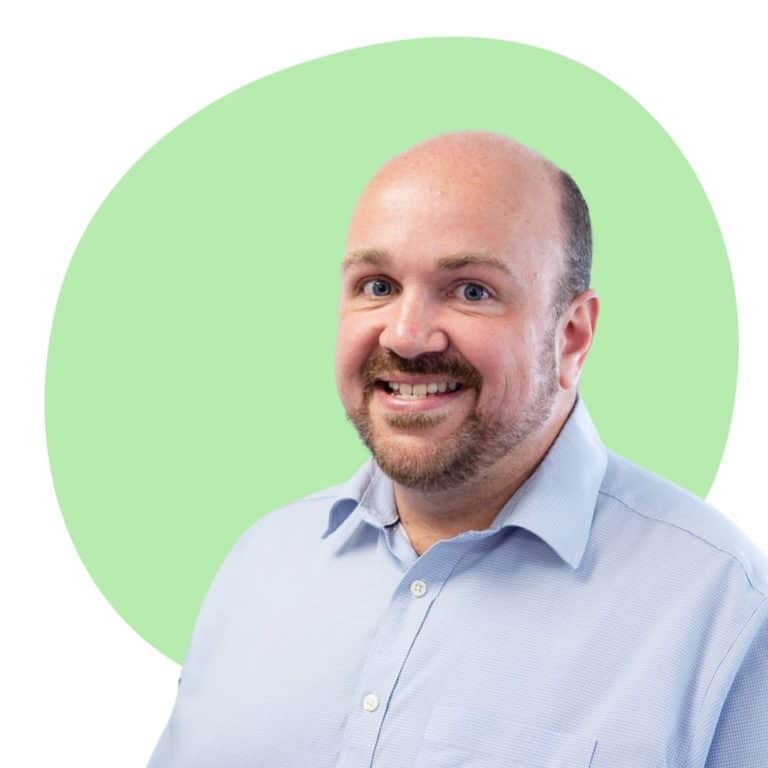 Case Study: Rajesh's Journey to Homeownership
Tom (YesCanDo Mortgage Adviser)
As a mortgage advisor, I've encountered various challenging scenarios, but Rajesh's situation stood out. Living in the UK for over 5 years on a work visa, Rajesh approached me after facing multiple rejections from other brokers. They seemed perplexed by his unique combination of visa status and time spent in the country. Recognising the intricacies of his case, I immediately thought of BM Solutions. Their criteria perfectly aligned with Rajesh's circumstances. With our expertise and deep understanding of BM Solutions' guidelines and requirements to assess personal income, we tailored his application to accentuate his strengths. The outcome? Rajesh secured his mortgage, realising his dream of owning a buy-to-let property. It's moments like these that underscore the transformative impact of our work.
Why Choose Us as Your Mortgage Broker?
1. Fee-Free Service
No Hidden Costs: Unlike many other mortgage brokers who might have hidden fees, we operate on a fee-free basis. This means you won't be surprised by any unexpected charges when working with us.
Client-First Approach: Our fee-free service is a testament to our commitment to prioritising our clients' needs. We believe in transparent and honest dealings, ensuring you get the best service without any financial burdens.
2. Expertise in BM Solutions Criteria
In-depth Knowledge: Our team has spent years understanding and mastering the criteria set by BM Solutions. This in-depth knowledge allows us to guide you effectively through the mortgage application process. We will calculate and make sure that the rental income very easily covers the actual mortgage payment as well as

maintenance and repair costs incurred.

Efficient Handling: Thanks to our expertise in BM Solutions' criteria, we can swiftly navigate the intricacies of their requirements. This ensures that your application is handled efficiently, increasing the chances of a favourable outcome.
3. Seamless Application Process
Start-to-Finish Support: From the moment you reach out to us for an initial consultation, right up to the final approval of your mortgage, we're with you every step of the way.
Hassle-Free Experience: We understand that the mortgage application process can be daunting. This is why we have created procedures designed to make it as effortless and stress-free as possible for our clients. Our team handles all the heavy lifting for you while you focus on other important elements of the home-buying journey.
Team Commitment: At YesCanDo Money, our knowledgeable advisors and compassionate client support managers are passionately committed to providing an experience that leaves you completely satisfied. They work quickly and seamlessly to process applications quickly without any disruptions in processing times.
Steps to Apply:
Consultation: Begin your journey with a comprehensive consultation with our mortgage experts. We'll discuss your financial situation, property goals, and any specific requirements you might have. This step ensures we understand your needs and can provide the best mortgage solutions tailored for you.

Documentation: After our initial consultation, we'll provide you with a list of necessary documents required for the application process. These may include proof of income and property details as well as any relevant financial records. Our team will then review these documents to make sure they meet the lender's criteria.

Application Submission: Our team will handle the entire application process on your behalf. With the required documentation and details, we'll meticulously prepare and submit the mortgage application to the appropriate lender, ensuring all details are accurately represented.

Approval: Once the application is submitted, we'll liaise with the lender, addressing any queries and ensuring a smooth approval process. We aim to expedite this step, ensuring you receive a timely response.

Completion: Once approved, we'll assist in the final steps, making sure all paperwork is in order and taking care of any last-minute requirements. Our aim is to make the transition as painless as possible!
What to Expect:
A Streamlined Process: Our expertise ensures a smooth and efficient application process, minimising any potential hurdles.

Timely Updates: Stay informed at every stage. We believe in transparent communication and will provide regular updates on the status of your application.

Expert Guidance: Our team is here to support you at every step. From initial consultation to final approval, expect professional advice and guidance tailored to your unique situation.
Final Thoughts
Selecting the ideal mortgage is an integral step on your financial journey. With so many choices available to you, it is crucial that you select one that aligns with both your current financial state and long-term goals.
Our YesCanDo Money Advisors are at Your Service
Navigating the Buy to Let mortgage landscape can be challenging, but with YesCanDo Money, you're never alone. Our team of dedicated mortgage advisors is here to offer expert guidance and insights. Whether you're considering a new mortgage, need to remortgage soon, or as existing customers of BMS you need help with a product transfer, we're here to ensure you make informed and confident decisions every step of the way.
Frequently Asked Questions
Diving into Buy-to-Let mortgages often comes with its set of queries. Here, we've tackled some of the most common questions we get asked to guide you further.
What does BM Solutions stand for?
BM Solutions is the Buy to Let brand of Lloyds Banking Group, focusing primarily on Buy to Let borrowers. The "BM" originally stood for Birmingham Midshires, a building society which was acquired by Lloyds Banking Group and subsequently rebranded as BM Solutions for its Buy to Let offerings.
What is the standard variable rate for BM solutions intermediaries?
The standard variable rate (SVR) for BM Solutions intermediaries can vary based on market conditions and internal policies. It's essential to check the latest rates directly with BM Solutions or consult their official website for the most up-to-date information.
Is BM Solutions part of Halifax?
Yes, BM Solutions is part of the Lloyds Banking Group, which also owns Halifax. While both are under the same parent company, BM Solutions primarily focuses on buy-to-let mortgages, whereas Halifax offers a broader range of financial products and services.
What is the stress rate for BM solutions?
The stress rate for BM Solutions refers to the notional rate used to assess if a borrower can afford the mortgage payments, especially in a higher interest rate environment. This rate can change based on regulatory guidelines and the lender's criteria. It's advisable to contact BM Solutions directly or refer to their official documentation for the current stress rate.
Can I apply for a BM Solutions mortgage if I own multiple rental properties?
Yes, BM Solutions caters to both individual landlords and those with a few properties. They have specific criteria and offerings tailored to portfolio landlords to ensure they get the best possible mortgage deal. It's worth noting that while a buy to Let property may be in a single name personal financial commitments may be held jointly with another person.
Does BM Solutions offer remortgaging options?
Absolutely. BM Solutions provides a range of remortgaging options for landlords looking to switch their current deals, release equity, or consolidate debts. It's essential to discuss your needs with a mortgage advisor to find the most suitable remortgage solution. Although BMS do not offer residential mortgages and just specialse in the buy to let market their sister company Halifax does.
Speak to a BM Solutions Mortgage Advisor Today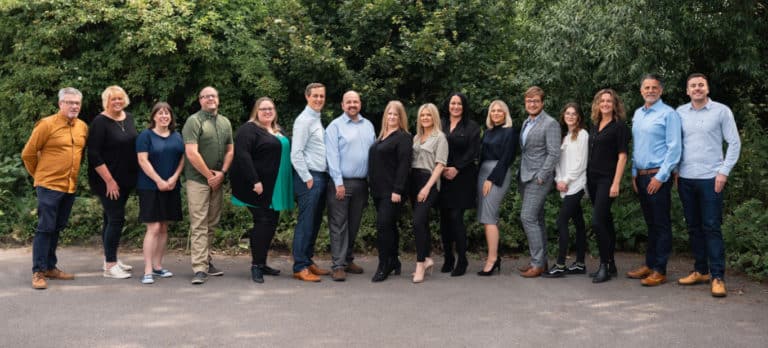 Fee Free Mortgage Advisors
If you are considering a mortgage from BM Solutions or have any queries, don't hesitate to get in touch. Our team of very experienced mortgage advisers is on hand to offer personalised mortgage advice and assistance. FREE dedicated support throughout, we have full-market access to the best mortgage rates & deals. We do everything for you, for free! Call us, WhatsApp us, or fill in our contact form and let us know what the best time is for us to call you. We will get one of our mortgage advisors will be in touch to talk through your situation and available options.
More About BM Solutions Buy To Let Mortgages