Getting a Mortgage in Principle Halifax
Navigating the world of mortgages can be daunting, but understanding key terms like Mortgage in Principle can make the journey smoother. Discover the advantages and learn why a mortgage in principle is an invaluable tool for potential homeowners.
Add a header to begin generating the table of contents
What is a Mortgage in Principle (AIP)?
A Mortgage Agreement in Principle, often abbreviated as AIP, is a preliminary agreement from a mortgage lender indicating how much they might be willing to lend to a potential borrower. It's not a guaranteed offer but serves as a useful indicator for those looking to buy a home.
General Benefits of an AIP
Having an AIP can provide potential buyers with a clearer idea of their borrowing capacity, making the house-hunting process more focused. Additionally, it enhances credibility in the eyes of estate agents and sellers, indicating serious intent to purchase.
Unlock the power of a Mortgage in Principle!
"Unlock the power of a Mortgage in Principle! Begin your home-buying journey with confidence. Discover how a Mortgage in Principle can pave the way for a smoother mortgage experience. Get started today!
About Halifax's Agreement in Principle
Halifax has long been a trusted name in the UK mortgage scene. Their Agreement in Principle offering is no exception, standing out for its clarity and efficiency.
Understanding your borrowing limit with Halifax
Halifax, as one of the UK's leading high-street mortgage lenders, offers a transparent and efficient process for obtaining an AIP. This allows potential borrowers to understand their borrowing limits, ensuring they look at properties within their budget.
Enhancing your position as a buyer with Halifax's AIP
With an AIP from Halifax, buyers are often viewed more favourably by sellers. It signifies that the buyer has already initiated the mortgage process and is serious about making a purchase.
The Halifax AIP process: Quick and efficient
Halifax is renowned for its swift AIP process. Their online tools and dedicated customer service ensure that potential borrowers receive their AIP promptly, allowing them to move forward with confidence.
3 Key Considerations When Applying for an AIP
While an Agreement in Principle can be a valuable tool for potential homeowners, there are several considerations to keep in mind during the application process.
1) Soft credit checks and their implications
While some mortgage lenders might conduct hard credit checks that can impact your credit score, many, including Halifax, opt for soft checks for AIPs. These don't affect your credit score but still give lenders a glimpse into your creditworthiness.
2) Distinguishing between AIP and a full mortgage offer
It's crucial to understand that an AIP is not a mortgage offer. It's a preliminary agreement, and several factors can influence the final mortgage offer, including a more detailed assessment of your financial situation.
3) The importance of accurate information in your AIP application
Providing accurate and complete information during the AIP application process is essential. Any discrepancies or omissions can lead to delays or even a decline in the application. Ensure all details, from income to financial commitments, are correctly represented.
Navigating Post-AIP Steps
Once you've secured an Agreement in Principle, the journey isn't over. There are crucial steps to follow to ensure a smooth transition to a full mortgage.
What comes after getting an AIP?
After obtaining an AIP, the next step is usually to find a property within the indicated budget and make an offer. Once the offer is accepted, you can proceed with the full mortgage application.
Dealing with potential declines and next steps
If your full mortgage application is declined, it's essential to understand the reasons. This can range from issues with the property to changes in your financial circumstances. It's advisable to consult with a mortgage broker to navigate any declines.
Unlock the power of a Mortgage in Principle!
"Unlock the power of a Mortgage in Principle! Begin your home-buying journey with confidence. Discover how a Mortgage in Principle can pave the way for a smoother mortgage experience. Get started today!
The Role of a Mortgage Broker in the AIP Process
Mortgage brokers play a pivotal role in the home-buying process, offering expertise and guidance that can be invaluable, especially when navigating products from mortgage lenders like Halifax.
How brokers can guide clients through the AIP process
Mortgage brokers, with their expertise, can guide clients through the intricacies of the AIP process, ensuring they present the best possible case to lenders.
Collaborating with lenders like Halifax
Brokers often have established relationships with lenders like Halifax, allowing for smoother communication and potentially better deals for clients.
Advantages of working with a broker during the mortgage journey
Working with a broker offers clients tailored advice, access to a wider range of lenders, and often a more streamlined mortgage application process.
How YesCanDo Money Can Secure Your Mortgage in Principle
YesCanDo Money stands out in the brokerage landscape, offering a unique approach to securing a Mortgage in Principle for clients.
Offering a wider range of lender options: YesCanDo Money, with its vast network, can provide clients with a broader range of lender options, ensuring they get the best possible deal.

Tailored advice and guidance for clients: YesCanDo Money prides itself on offering bespoke mortgage advice, ensuring clients understand every step of the mortgage process.

A streamlined process for a faster AIP: With their efficient processes, YesCanDo Money can secure an AIP for clients swiftly, allowing them to proceed with their property search with confidence.
Frequently Asked Questions
How long does an agreement in principle last Halifax?
An agreement in principle from Halifax typically lasts for 90 days. However, if you don't find a property during this period, you can always reapply.
Can a mortgage in principle be declined?
Yes, a mortgage in principle can be declined. Common reasons include poor credit history, insufficient income, or the lender's specific criteria not being met.
How quickly can you get a mortgage in principle?
The duration varies by lender. With Halifax, you can often get a response within a few hours. Some brokers, like YesCanDo Money, can secure an AIP within 24 hours.
What stops you getting a mortgage in principle?
Factors like a poor credit score, unstable income, existing large debts, or discrepancies in the application form can hinder the approval of a mortgage in principle.
Can a mortgage be declined after agreement in principle?
Yes, even after receiving an AIP, the full mortgage application can be declined. This can be due to a more detailed assessment of your finances, property issues, or changes in circumstances.
How long does a Halifax agreement in principle last?
A Halifax agreement in principle usually lasts for 90 days. If you haven't finalized a property within this timeframe, you might need to reapply or renew the AIP.
Will I get a mortgage if I get an agreement in principle?
While an AIP is a positive indication, it's not a guarantee. The final mortgage offer depends on a more thorough evaluation of your finances and the property in question.
How long does it take to get an agreement in principle mortgage?
The time can vary based on the lender and the applicant's circumstances. Generally, it can range from a few hours to a couple of days. With streamlined processes, some brokers can expedite this to within 24 hours.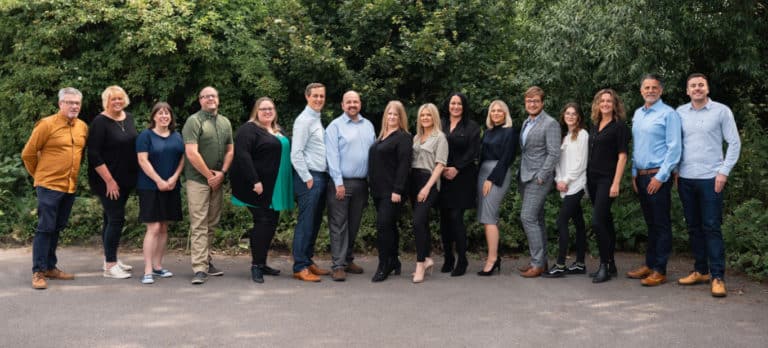 Fee Free Mortgage Advisors
FREE dedicated support throughout, we have full-market access to the best mortgage rates & deals. We do everything for you, for free! Call us, WhatsApp us, or fill in our contact form and let us know what the best time is for us to call you. We will get one of our mortgage advisors will be in touch to talk through your situation and available options.
More About Halifax Mortgages