Barclays Mortgages Reviewed
Barclays is one of the biggest lenders on the UK high street so if you're looking for a mortgage, it might be that this particular lender is right for you.
There are 90+ UK mortgage lenders on the market and they may be able to offer you a better mortgage deal than Barclays. However, in this guide, we focus on Barclays,  the mortgages they offer, as well as their mortgage criteria. We will explore all of your options with you if you decide to use our services but for now, keep reading to learn more about Barclays mortgages.
About Barclays
Barclays' origins can be traced back to a goldsmith banking business in London that started trading in 1690. When James Barclay joined the business in 1736, it gained the name we are familiar with today and since then, the bank has grown in size, becoming one of the UK's biggest mortgage lenders in the process.
Barclays offer mortgage deals to many people although borrowers need to meet their lending criteria. Those with a low credit score might struggle to get a loan from this lender, for example, so it's wise to take steps to meet this aspect of Barclay's lending criteria before applying for a mortgage with them.
The team at YesCanDo Money can advise you further when giving you more details about the mortgages offered by Barclays bank.
Compare Barlcays mortgages
Is Barclays the right lender for you? Before applying for a mortgage, you should make sure you can afford to repay the monthly payments on one of their loans.
You can compare Barclays mortgages below. Check to see how your mortgage payments will change based on property value, mortgage length, rate type, and how much you want to borrow.
Types of mortgages Barclays offers
Barclays offer a variety of mortgage types, including:
First-time buyer mortgages

Residential mortgages

Remortgages – Learn more about a Barclays Remortgage here.

Buy-to-let mortgages

Help to buy equity loan (for eligible help-to-buy schemes)

Shared ownership mortgages (f0r eligible shared ownership schemes)
Is Barclays a good mortgage lender?
The experts at Which analysed thousands of mortgages over a four-week period in August 2022 and compiled a series of tables featuring the top 10 cheapest deals based on a variety of borrowing scenarios.
The average number of times a lender made it onto the table was 16. Barclays featured on the table 35 times. As such, it's clear that Barclays offered better deals than some of its competitors. For this reason, Barclays could be considered 'a good mortgage lender.'
Barclays can also be considered a good mortgage lender if you're looking to make a smaller deposit, as they offer mortgages at 95% loan-to-value to first-time buyers, home movers, and remortgagers.
But is Barclays the best mortgage lender? This depends on your personal and financial circumstances and the range of loan deals that are being offered by other lenders.
Barclays offers some very competitive deals but there may be mortgage lenders that are more suitable for your particular needs. Before you apply for a Barclays mortgage, get in touch with our team, and we will compare their deals with the other deals that are currently available on the mortgage market to see if any savings can be made. We will then advise you on the most suitable option.
According to the Barclays website, it can take an average of 4-6 weeks for applications to be processed. In some cases, you may get a mortgage decision sooner than this but it depends on the following factors.
A number of factors can affect the time it takes to approve your application. These include:
The quality of your application (any errors could lead to your application being declined)

The complexity of your application

The busyness of the mortgage lender
We can speed up the process by making sure your application contains all of the information the lender needs and by making sure it is free of errors. We can also advise you on the paperwork you need to have at hand as this will also help to speed up the process.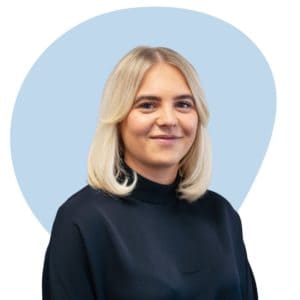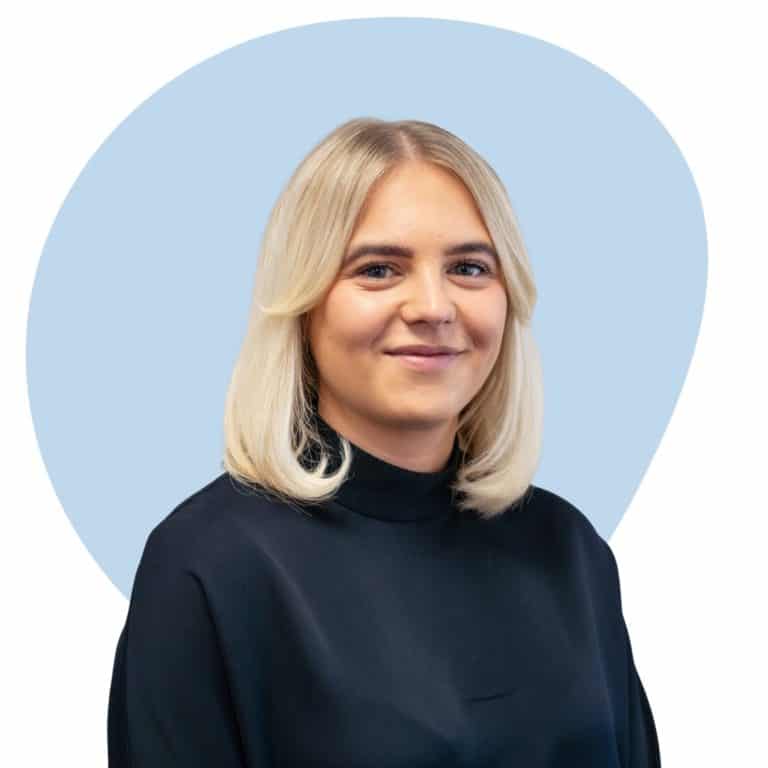 Why I like Barclays as a mortgage lender
Megan (YesCanDo Mortgage Adviser)
Barclays is one of my go to mortgage lenders regarding my clients who do not have indefinite leave to remain or a residency visa. Barclays criteria is ideal for this and can consider up to 90% loan to value (10% deposit). They are also a top lender in the buy to let market for greater affordability.
How much you could borrow from Barclays
The amount you can borrow from Barclays will depend on:
Your household income

The amount you put down as a deposit to secure a mortgage

Your regular expenses (including bills)

Your debt-to-income ratio

Whether you're borrowing alone or with somebody else
If you are earning over £30,000 a year, Barclays may be willing to lend you up to 5 times your salary. Other income multiples will be used if you are earning less than this.
For an estimate of what you may be able to borrow from Barclays, use the mortgage calculator below.
Barclays mortgage calculator
Enter the relevant details below to calculate how much you may be able to borrow from Barclays and to find out the monthly repayments that would be due on your mortgage.
Let us calculate it for you, it wont cost you anything
Other types of mortgage that Barclays offer
Below is a selection of other types of unique mortgages that Barclays offer:
Barclays Springboard mortgage
Springboard mortgages are a useful option if you are struggling to raise the funds for a deposit.
With this type of mortgage, you can ask a friend or family member to put down 10% of the total property price as a deposit. You would then be able to borrow a 100% loan-to-value mortgage.
The person who helped you with the deposit will get their money back (with interest) if you keep up with your mortgage repayments.
Barclays Green Home mortgage
If you buy an energy-efficient new build home, you could be eligible for this type of mortgage. You can get a green home mortgage for either a buy-to-let or residential property.
You could get lower rates on some fixed-term mortgages if:
The home you want to buy has an energy-efficient rating of 81 or above, or…

The property is in energy-efficiency bands A or B
Barclays premier mortgages
You may be able to borrow a Barclays premier mortgage if you have either…
A starting balance of at least £100,000 in savings or investments (or a mix of both) with Barclays, or…

An annual income of £75,000 or more paid into a Barclays current account
Barclays Premier customers have access to a number of benefits and rewards, including a wide range of exclusive rates when buying or remortgaging a new home or a buy-to-let property.
Getting a Barclays mortgage
While you can contact Barclays directly if you would like to apply for a mortgage, we recommend our services to you, as a member of the YesCanDo Money team will improve your chances of a successful mortgage application by helping you with the paperwork and advising you on eligibility.
The process for getting a Barclays mortgage is as follows:
Barclays mortgage payments
Learn about Barclay's mortgage payment types and the criteria surrounding them.
Barclays will send you the details of your first payment, including the amount and the date you will need to pay it after you have been approved for a mortgage. If you would like to change the date of your mortgage payments, it may be possible to do so, but you will need to complete an online form that can be found on the Barclays website.
Yes! On most Barclays mortgages, you are allowed to overpay by up to 10% each year. If you have a 10-year fixed-rate mortgage, you are only allowed to overpay by 5%. Of course, it's wise to keep a close eye on your finances as you don't want to put yourself in financial jeopardy by overpaying.
If you can afford it, making overpayments is a good idea as you will pay off your mortgage sooner. However, you should check your mortgage documents beforehand to make sure you are eligible to make overpayments. You should also check your documents for details of the overpayment limit and any early repayment charges you may have to pay in the future if you pay off your mortgage early.
You can overpay by:
Increasing your direct debit

Making a one-off payment
For both options, you will need to register for online banking.
What do I do when my Barclays fixed rate deal ends?
When it does come time to remortgage, speak to a member of our team. We will discuss your mortgage options with you and point you in the direction of the most affordable mortgage deals. The best deal may be with Barclays but as there are lots of other lenders on the mortgage market, you should take the time to consider the deals on other mortgages elsewhere if there is a chance you can reduce the amount you have to pay. This is known as a Barclays Mortgage Rate Switch or a product transfer, and it can be a beneficial strategy for many homeowners.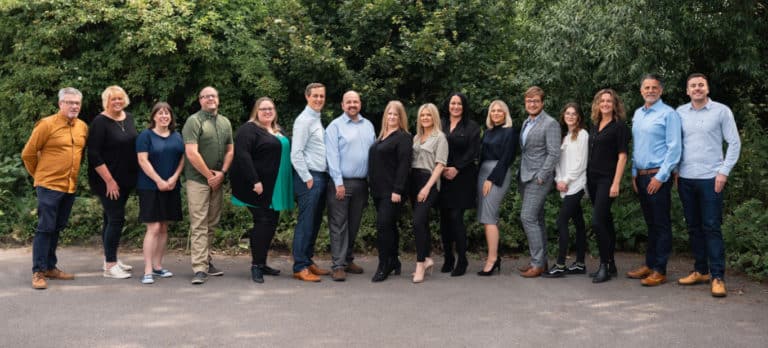 Barclays mortgage advisors
FREE dedicated support throughout, we have full-market access to the best mortgage rates & deals. We do everything for you, for free!
Let us know what the best time is for us to call you. We will get one of our mortgage advisors will be in touch to talk through your situation and available options.