A Barclays Buy to Let Mortgage Guide
Starting your property investment journey or expanding your existing portfolio? Barclays offers a diverse range of buy-to-let mortgages tailored to meet the needs of both budding and seasoned landlords.
Add a header to begin generating the table of contents
Understanding Buy-to-Let Mortgages
Buy-to-let mortgages are tailored loans specifically designed to assist those purchasing property with the intent of renting it out, unlike traditional residential mortgages which do not take into account all the unique challenges and opportunities of a rental property.
What is a Buy to Let Mortgage?
Buy-to-let mortgages function similarly to standard loans: you borrow money to purchase property; however, the expected rental income from it plays an integral part in determining loan terms and repayment strategies.
How Does a Buy-to-Let Mortgage Work?
At its core, a buy-to-let mortgage works similarly to any standard loan; however, anticipated rental income plays a pivotal role in shaping its terms and repayment strategy.
Barclays Buy to Let Mortgage Types
Barclays provides landlords with an assortment of mortgage types tailored specifically to meet the special requirements they face as landlords. No matter whether they prefer flexible repayment terms or traditional products, Barclays has you covered!
Interest Only Mortgages
With an Interest-only mortgage loan, only interest must be repaid each month compared to other forms of financing; consequently, your monthly payments may be lower compared with traditional options. It is vital that a plan be in place in order to repay capital at the end of your term loan agreement.
Repayment Mortgages
Repayment mortgages are traditional options where both interest and capital are repaid at equal intervals over an agreed-upon term, giving you peace of mind as each payment brings down the outstanding balance gradually.
Barclays Exclusive Buy-to-Let Offerings for Property Portfolio Landlords
Barclays, one of the premier banking names worldwide, provides property investors with a selection of tailored mortgage solutions designed specifically to their unique requirements. Recognising that landlords' needs vary considerably and offering tailored buy-to-let offerings for both seasoned investors and newcomers is important – Barclays ensures you will benefit from premium services and benefits designed to make your property venture successful.
Professional Landlord Mortgages
Barclays understands the unique needs of professional landlords, whether you're just starting out or looking to expand an existing portfolio. With specialised mortgage options tailored to both small and large portfolios, Barclays offers solutions that cater to every professional landlord's requirements.
Buy-to-let Mortgage for Limited Companies: (Up to Three Properties):
Tailored for those expanding their property portfolio up to three properties.
Suitable for limited companies.
Streamlined mortgage application process.
Buy-to-let Mortgage for Business: (Up to Four or More Properties):
Ideal for those looking to remortgage or expand their property investment portfolio.
Expert support from Barclays' dedicated Real Estate Managers.
Premier Landlord Mortgages
For those who qualify for Barclays Premier, there are exclusive perks. Not only do you get preferential rates, but the process is streamlined, ensuring a hassle-free experience.
Benefits of Barclays Premier Landlord Mortgages:
Exclusive purchase rates tailored for landlords.
Variety of fixed-rate and tracker mortgages.
Eligibility starts at age 21.
Borrowing limits are set at £2 million per property.
Up to 4 individuals can apply jointly.
Manage up to 6 mortgaged rental properties with Barclays.
Barclays Buy to Let Criteria
Barclays makes it important for potential borrowers to understand their specific criteria when seeking out buy-to-let mortgage loans from them, in order to minimise risks and ensure an easy transaction. These guidelines exist so both lender and borrower are aligned on what constitutes acceptable risk mitigation techniques while guaranteeing smooth financial operations.
Mortgage Term
Minimum Term: 5 years
Maximum Term: 35 years for Interest Only mortgages and 25 years for Repayment mortgages.
Maximum Loan to Value (LTV)
75% LTV: For loans between £1m – £2m.
60% LTV: For loans greater than £1m – £2m.
Loan Size
Minimum Individual Loan: £35k
Maximum Individual Loan: £2m
Flats with >70% LTV: Maximum loan of £500k.
Flats with >60% LTV: Maximum loan of £1m.
New Builds with >60% LTV: Maximum loan of £500k.
All New Builds: Maximum loan of £1m.
Special Consideration: Loans above £1m require the borrower to have a personal income exceeding £75k or £100k for joint applications. These will be capped at 60% LTV.
Interest Only Mortgage Criteria
Maximum LTV for Interest Only: 75% LTV for the interest-only portion of the mortgage.
Part and Part Repayment Option: Customers could qualify to borrow up to 85% LTV; however, their interest only portion would be limited to 75% (or 50% if repayment involves selling their mortgaged property).
Minimum Income Requirement: £75,000 for an individual applicant or £100,000. When joint applications are submitted together where no individual earns more than £75,000.
Rental Income Affordability
Minimum Income for Loans £35,000 to £1m: £25,000 gross personal/earned income per annum. For joint applications, at least one applicant must earn £25k.

Minimum Income for Loans Above £1m: £75,000 gross personal/earned income for individual loans. For joint applications, the combined income should be £100k, especially if neither applicant earns £75k individually.

Interest Coverage Ratio (ICR) Assessment: Applications from customers meeting specific criteria will be initially evaluated based on an ICR basis.
Applying for a Barclays Buy to Let Mortgage
The mortgage application process for a Barclays buy-to-let mortgage is straightforward. However, being prepared can make the process even smoother.
Utilising a Fee-Free Mortgage Broker: Consider using a fee-free mortgage broker like YesCanDo Money. They can provide expert guidance, potentially saving you time and ensuring you get the best deal tailored to your needs.
Eligibility Criteria for Barclays Buy to Let Mortgages: Familiarise yourself with Barclays' eligibility criteria, which include age requirements, property location, and more. A mortgage broker can help you understand whether you are eligible or not.
Required Documents for Your Application: Prepare in advance by gathering necessary documents such as proof of income, property details, and identification. A mortgage broker can work with you to make sure you have all the documentation needed for the application.
Understanding the Application Process: Barclays ensures clarity at every step, from application submission to approval. Partnering with YesCanDo Money can further simplify this journey as we submit and manage the application on your behalf
Barclays' Buy-to-Let Mortgage Rates
Mortgage rates play a pivotal role in your investment strategy. Barclays offers competitive rates, ensuring your investment is cost-effective.
Understanding Mortgage Rates
Mortgage rates can fluctuate based on various factors. It's essential to understand how these rates impact your monthly mortgage payments and overall loan cost.
Comparing Barclays' Mortgage Rates
It's always wise to compare and contrast different mortgage products to find the one that aligns with your financial goals.
Mortgage Rate Comparison Tool
Navigating the vast landscape of mortgage rates can be daunting. That's where our Mortgage Rate Comparison Tool comes into play. With the ability to search Barclays' rates alongside over 14,000 other products from more than 90 mortgage lenders, our tool simplifies the process, ensuring you have all the information at your fingertips. Whether you're keen on Barclays or exploring other options, our tool provides a comprehensive overview, helping you make an informed decision tailored to your investment strategy.
Why Choose Barclays for Your Buy-to-Let Mortgage
Barclays, a stalwart in the banking industry, has earned its reputation through years of dedicated service and customer-centric solutions. Their buy-to-let mortgages are a testament to their commitment to helping landlords succeed.
Barclays' Reputation and Trustworthiness: Barclays has been a trusted name in the banking industry for years, ensuring reliability and security for its customers.
Barclays' Competitive Mortgage Rates: With a keen understanding of the market dynamics, Barclays offers competitive rates on their buy-to-let mortgages, ensuring that landlords get value for their money.
Barclays' Customer Service Excellence: From the initial inquiry to the final paperwork, Barclays ensures a seamless and supportive experience for its customers.
Specialist Support for Landlords: Barclays provides dedicated support, ensuring your queries are addressed, and your needs are met.
How YesCanDo Money Can Help You Achieve a Buy-To-Let Mortgage
YesCanDo Money is not just any mortgage broker; we are a fee-free mortgage broker dedicated to ensuring you navigate the buy-to-let market with ease. With Barclays offering a range of buy-to-let mortgages, our role becomes even more crucial in ensuring you get the best deal tailored to your unique needs.
The Role of YesCanDo Money in the Buy-To-Let Process
Personalised Guidance: We act as a bridge between you and the lender, simplifying the mortgage process and ensuring you're well-informed every step of the way.
Tailored Solutions: Every property investor has unique needs. We ensure that the mortgage solution you opt for aligns with your investment goals.
Fee-Free Service: Our services come at no cost to you, ensuring you get the best advice without any financial burden.
Benefits of Using YesCanDo Money for Buy-To-Let Mortgages
Expertise: We demystify the fine print, ensuring you understand every aspect of your mortgage agreement.
Understanding Lender Criteria: Our expertise with various lenders' criteria – including Barclays – guarantees you meet all requirements and obtain the most beneficial deal available.
Market Knowledge: As experts in the buy-to-let market, we know when and where it makes sense to invest. With this insight at hand, we can advise our clients of the optimal times and locations for investments.
How YesCanDo Money Navigates the Buy-To-Let Market
The buy-to-let market is dynamic and ever-changing. YesCanDo Money stays updated with market trends, regulatory changes, and lender criteria and the property's energy efficiency rating, ensuring you're always a step ahead.
FAQs about Barclays Buy to Let Mortgages
Get answers to commonly asked questions about Barclays' BTL mortgage, ensuring you're well-informed at every step.
Can I live in my buy-to-let property?
No, a property with a BTL mortgage cannot be lived in by its occupants; these mortgages are designed specifically for properties intended to be rented out and cannot be used by their owner as their primary residence. In the case of residential properties intended as a permanent home, an alternative form of residential financing should be pursued instead.
How easy is it to get a buy-to-let mortgage?
Attaining a buy-to-let mortgage follows a similar process to that of residential loans, though with more stringent requirements. A larger deposit - often 25% of the property's value -- and higher interest rates often make applying more challenging; additional factors, including existing rental properties owned and debts, may also come into play during this process.
What's the criteria for a buy-to-let mortgage?
To qualify for a buy-to-let mortgage, applicants must be at least 21 years old; any additional applicants should be 18 or over. It isn't a prerequisite that applicants own residential property - you can apply by yourself or with up to three other individuals (provided none are part of a company); more information regarding income limits and borrowing caps should be discussed directly with your lender.
You will be required to have a tenancy agreement from the outset of the property being let out. Tenancy Contracts and Deposit Schemes Tenancy contracts serve to outline both landlord and tenant responsibilities; most commonly in England it's known as an assured shorthold tenancy while for Wales an occupation contract and for Scotland it's a private residential tenancy.
What is the minimum deposit for a buy-to-let mortgage?
Buy-to-let mortgage deposits typically range from 15-25% of a property's total value; however, these amounts could differ based on lender criteria and chosen mortgage products. It is always a good idea to check with your provider regarding their exact requirements before proceeding.
What is a Let to Buy Mortgage?
It's a dual strategy where homeowners can rent out their existing residence with a repayment mortgage and use the rental income to support the purchase of a new primary home.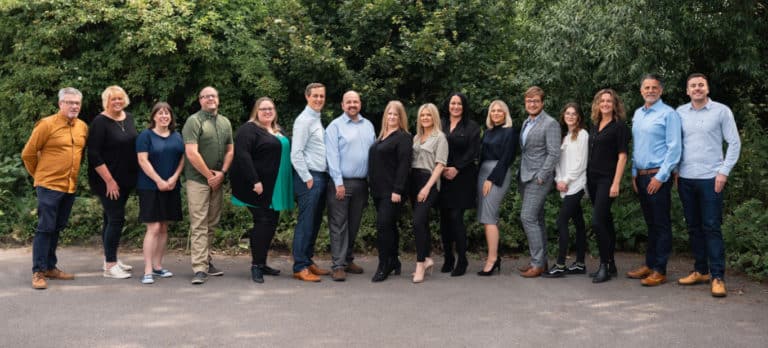 Fee Free Mortgage Advisors
Whether you're just starting out and buying your first BTL property or looking to expand your portfolio, YesCanDo Money is here to guide you through the intricacies of Barclays buy-to-let mortgages. FREE dedicated support throughout, we have full-market access to the best mortgage rates & deals. We do everything for you, for free! Call us, WhatsApp us, or fill in our contact form and let us know what the best time is for us to call you. We will get one of our mortgage advisors will be in touch to talk through your situation and available options.
More About Barclays Mortgages